If the thought of rushing around the South Pacific with thousands of people is not your cup of tea, there is an alternative which recalls the golden age of island cruising.
It allows you to explore far-flung areas of French Polynesia where modern cruise ships never go.
Aranui 5 combines a freight service to the islands of Tahiti with a passenger cruise. You can follow in the footsteps of Robert Louis Stevenson, Paul Gauguin and Somerset Maugham who all explored this region on steam powered freighters that also carried passengers.
The distinctly designed ship came into service last year and is the latest evolution from a company that has been providing this kind of cruise for more than 60 years.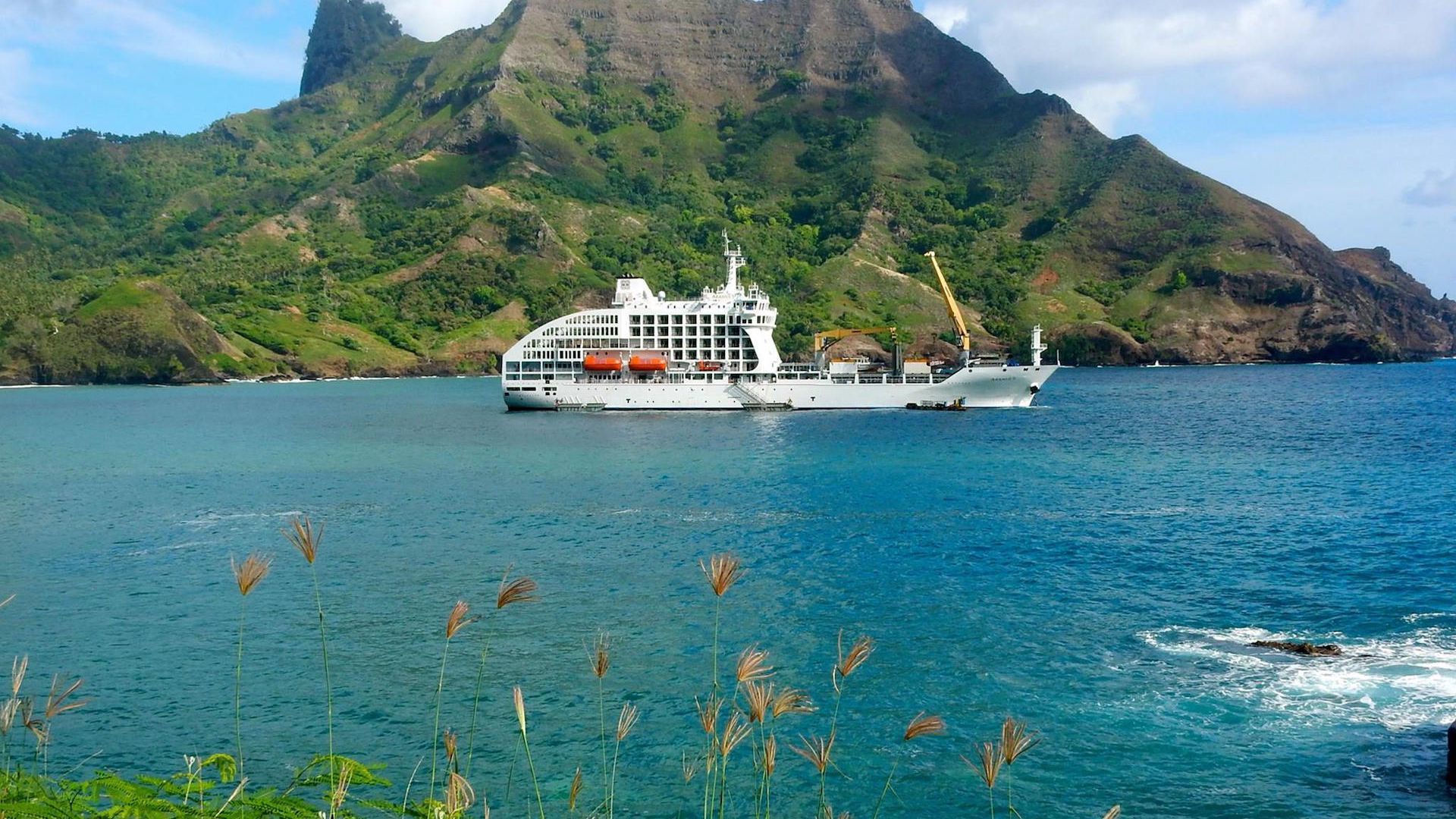 Aranui Cruises began life in 1954 to service two of the more isolated island groups and link them with Papeete. In 1978, it began a service to Marquesas and in 1984, the original Aranui was converted to provide a passenger service.
The Marquesas Islands was a little known archipelago in those days, but word spread and the Aranui became a popular adventure for those seeking unspoilt islands.
In the following 30 years more than 45,000 international visitors experienced the unique style of cruising and soft adventure. It found a market amongst people who wanted to immerse themselves in a traditional type of island exploration.
The ship is designed to provide a laid back, friendly unhurried type of cruise experience. The suites and deluxe staterooms have their own balcony which means you can watch the islands glide by in privacy.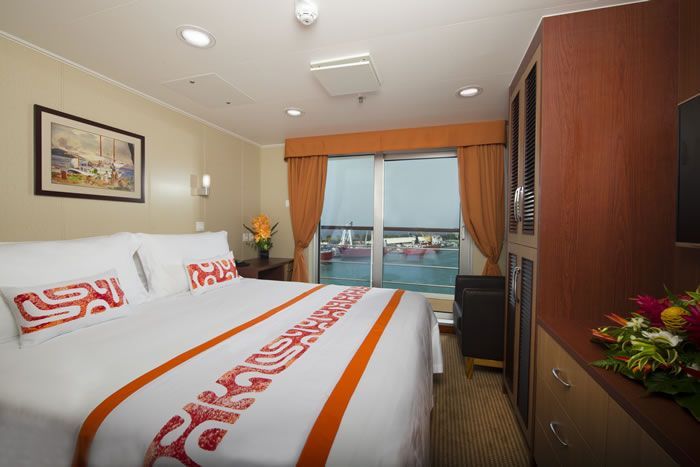 A quality dining experience each evening is backed up by a performance from the Polynesian-influenced Aranui Band after dinner.
Aranui 5's 14-day cruise visits nine islands across three striking and distinct French Polynesian archipelagoes - the Marquesas, Tuamotus and Society Islands - showing off some of the most naturally beautiful and untouched islands in the world, all with the comfort and ease of cruising.
The destination-rich itinerary includes Bora Bora and its famed blue lagoon, plus Nuka Hiva, Ua Pou, Ua Huka, Tahuata, Hiva Oa and Fatu Hiva in the far-flung Marquesas; and the Tuamotu ports of Rangiroa and Fakarava with picturesque white sandy beaches.
During the round-trip cruise from Papeete, the freighter dispenses cargo while guests disembark and explore a range of complimentary excursions including hikes, 4WD tours, visits to archaeological sites and a picnic on a secluded beach in Bora Bora.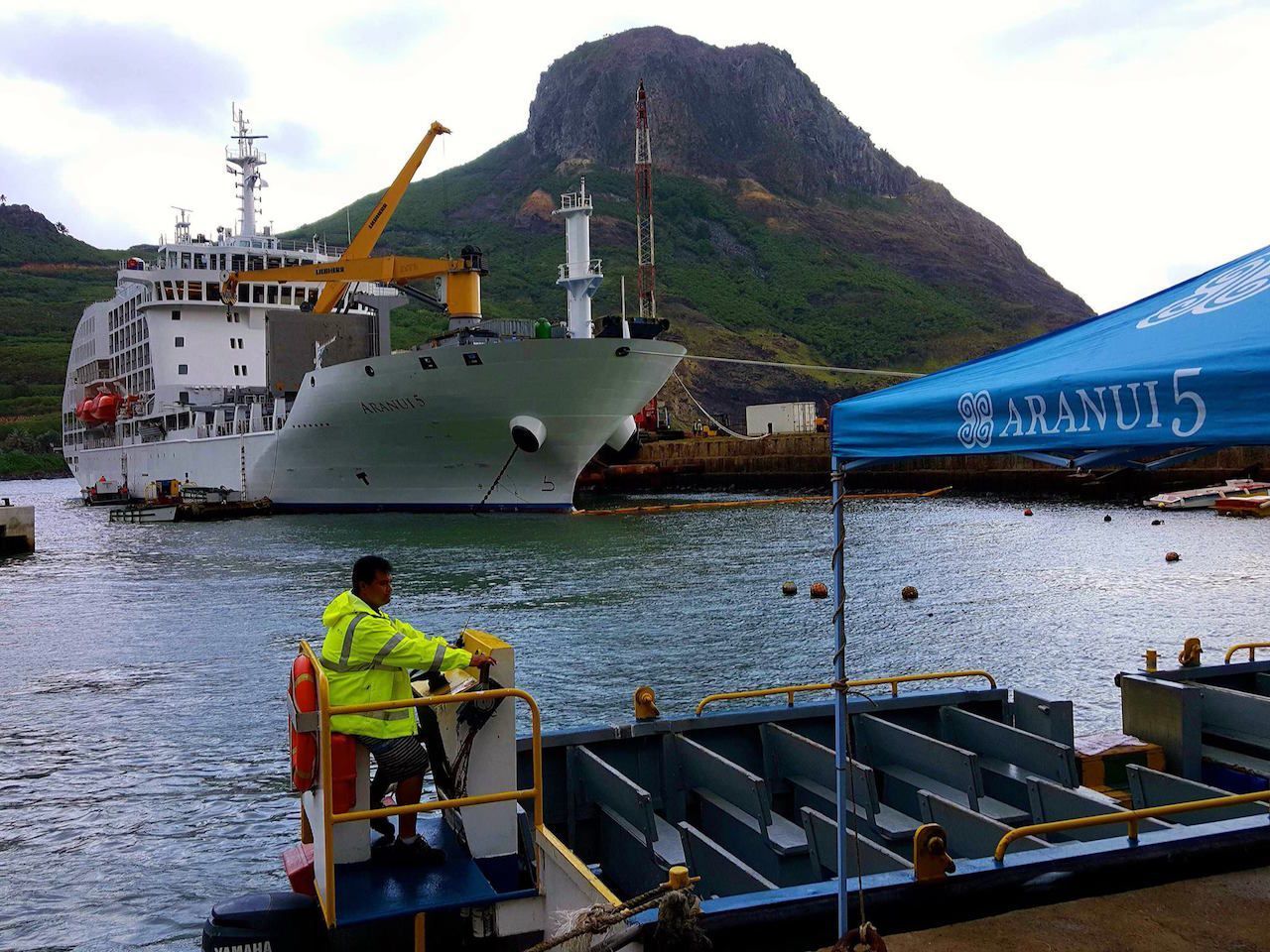 Now, Aranui Cruises is getting into the festive spirit, with an impressive shipboard credit offer available on select Aranui 5 cruises through the beautiful islands of French Polynesia.
Under the offer, all new bookings for Aranui 5's March 7, 25 and April 13, 2017 departures made by January 31, 2017 will receive an onboard credit of approx. $425* (36,000xpf) per person to spend in the ship's boutique, bars, spa and fishing.
The deal adds even more value to an Aranui 5 cruise fare, which already includes a couple of thousand dollars' worth of added value including shore excursions through the 17 scheduled ports of call, a weekly laundry service, all main meals and a complimentary glass of wine with onboard lunches and dinners.
Prices for the 14 day Marquesas Islands expedition start at $6,363 (AUD) per person twin share. For the budget-conscious, a berth in a four berth dorm costs $3,875 per person. Cruise depart fortnightly throughout the year.
For more information visit our website.
Dallas Sherringham is a media professional, world traveller and regular contributor to our blog.