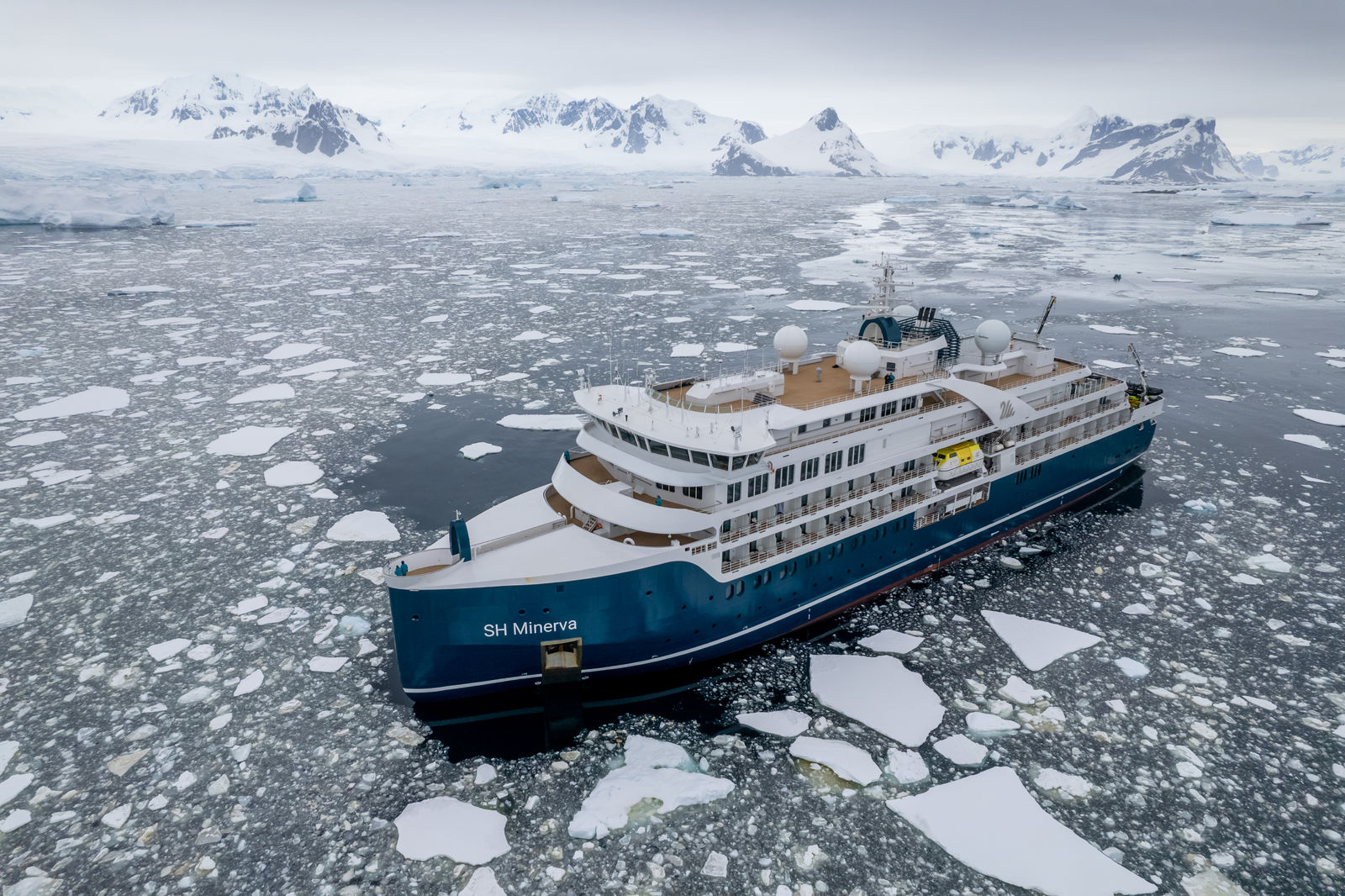 Our polar expedition partner Swan Hellenic has just released their 2024/25 Antarctica season with discounts of up to 40% off regular brochure fares on selected cruises when you book your expedition to the White Continent before 18 November 2023.
A leading name in travel dating back almost eighty years, Swan Hellenic now focuses on expedition and cultural cruising, with one of the newest fleets in the field. Launched in 2022 and 2023 respectively, Swan Hellenic's newbuilds SH Vega and SH Diana are both rated to Polar Class 5 and have been specially designed to maximise the expedition experience while also providing 5-star luxury surrounds in a boutique environment.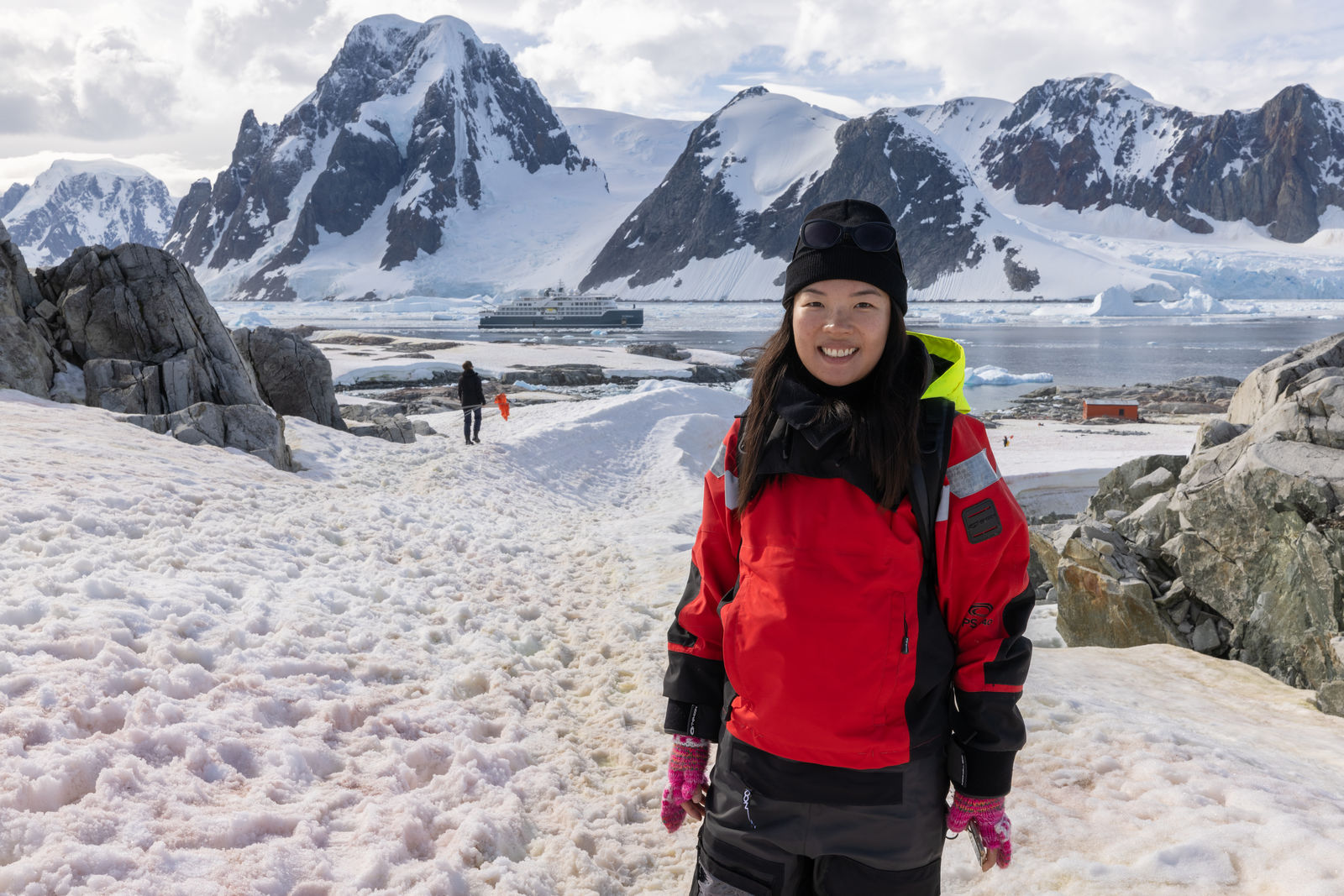 While Swan Hellenic's fleet – which will soon be expanded with the return of SH Minerva – is deployed on a year-round schedule to all corners of the globe, Antarctica remains the drawcard for many travellers, and with great savings on offer now is the ideal time to secure your place.
Swan Hellenic 'In Shackleton's Footsteps' Expedition
Perhaps the highlight Antarctic cruise available as part of Swan Hellenic's 2024/25 Earlybird Savings is the 18-day, all-encompassing 'In Shackleton's Footsteps' expedition cruise which combines the three 'jewels in the crown'; Antarctica, South Georgia and the Falkland Islands. There's two departures on offer aboard the flagship SH Diana, 22 December 2024 and 19 January 2025. Prices for the 18-day expedition start at AUD $28,288 per person, twin share in a spacious Oceanview Stateroom.
Expeditioners joining this voyage will follow in the wake of one of history's greatest explorers on this extraordinary cruise. They will be able to experience the incredible endless icy wilderness of the Antarctic Peninsula, just as Ernest Shackleton and his crew would have done as they commenced their quest to cross the ice to the South Pole.
See the 'In Shackleton's Footsteps' Itinerary and pricing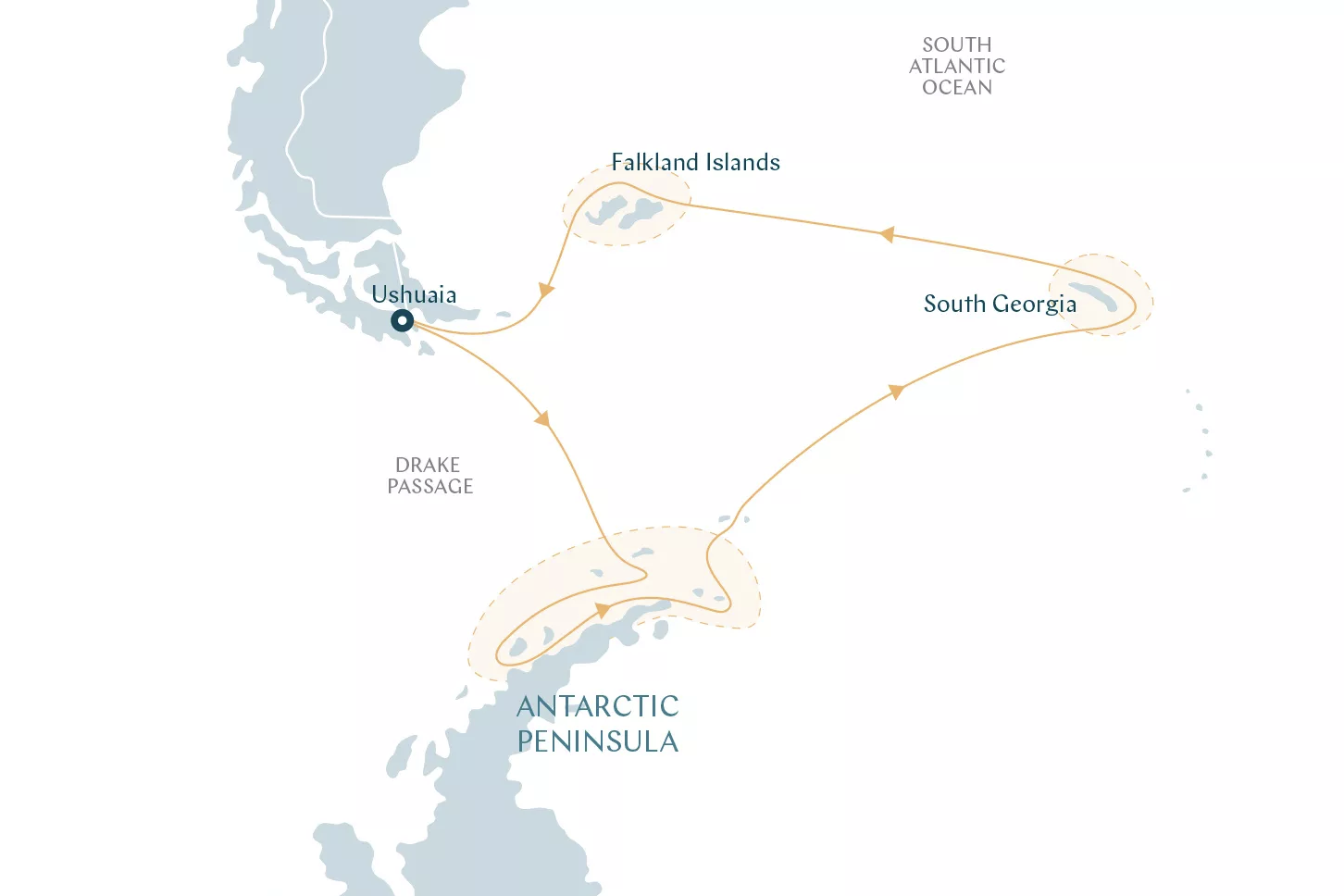 There will also be the opportunity to step ashore on Elephant Island, where Shackleton's men would survive two Antarctic winters. Along the way, there will be the chance to observe penguins, seals, whales and seabirds that, unlike Shackleton's ship, Endurance, have no issues thriving in this formidable environment.
Before crossing the infamous Drake Passage back to Ushuaia, SH Diana will stop at the Falkland Islands, allowing travellers to discover a haven for a host of endemic birdlife, and meet the proud, resilient locals.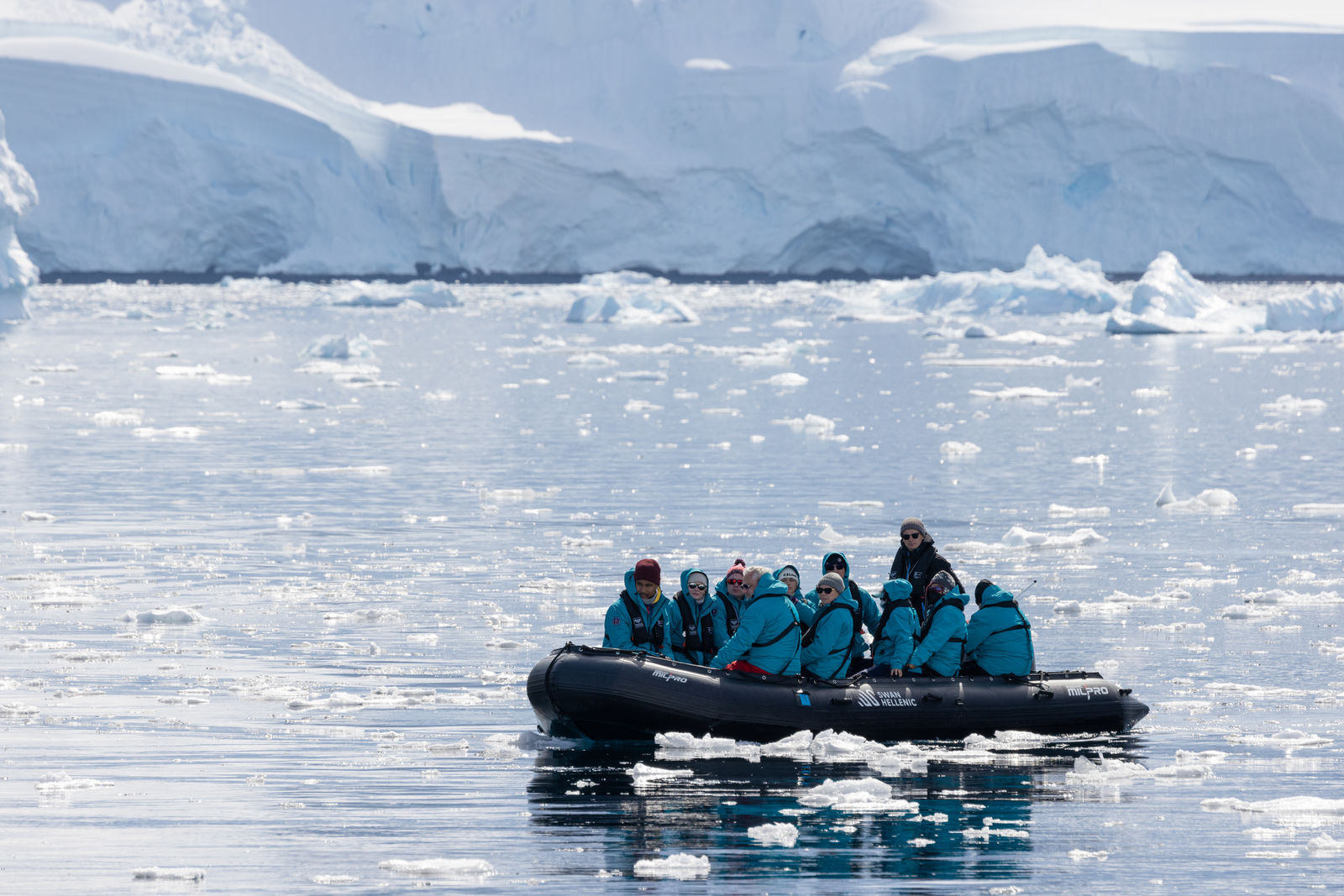 Other Swan Hellenic 2024/25 Antarctica Earlybird Cruises
In addition to the 'In Shackleton's Footsteps' expedition, Earlybird Savings of up to 40% are also available on the following cruises:
18 Day Long Arc to Antarctica aboard SH Vega
Buenos Aires to Ushuaia – 18 November to 05 December 2024
Earlybird Prices from AUD $28,288 per person, twin share
11 Day Antarctica Peninsula Odyssey aboard SH Diana
Ushuaia to Ushuaia – 03 to 13 December 2024
Earlybird Prices from AUD $17,536 per person, twin share
14 Day Antarctica Peninsula in Depth aboard SH Vega
Ushuaia to Ushuaia – 15 to 28 December 2024
Earlybird Prices from AUD $22,144 per person, twin share
13 Day Antarctica Peninsula In Depth aboard SH Diana
Ushuaia to Ushuaia – 15 to 27 February 2025
Earlybird Prices from AUD $20,608 per person, twin share
All prices are in Australian Dollars in an Oceanview Stateroom. Please enquire with our team for 40% savings on other cabin and suite types.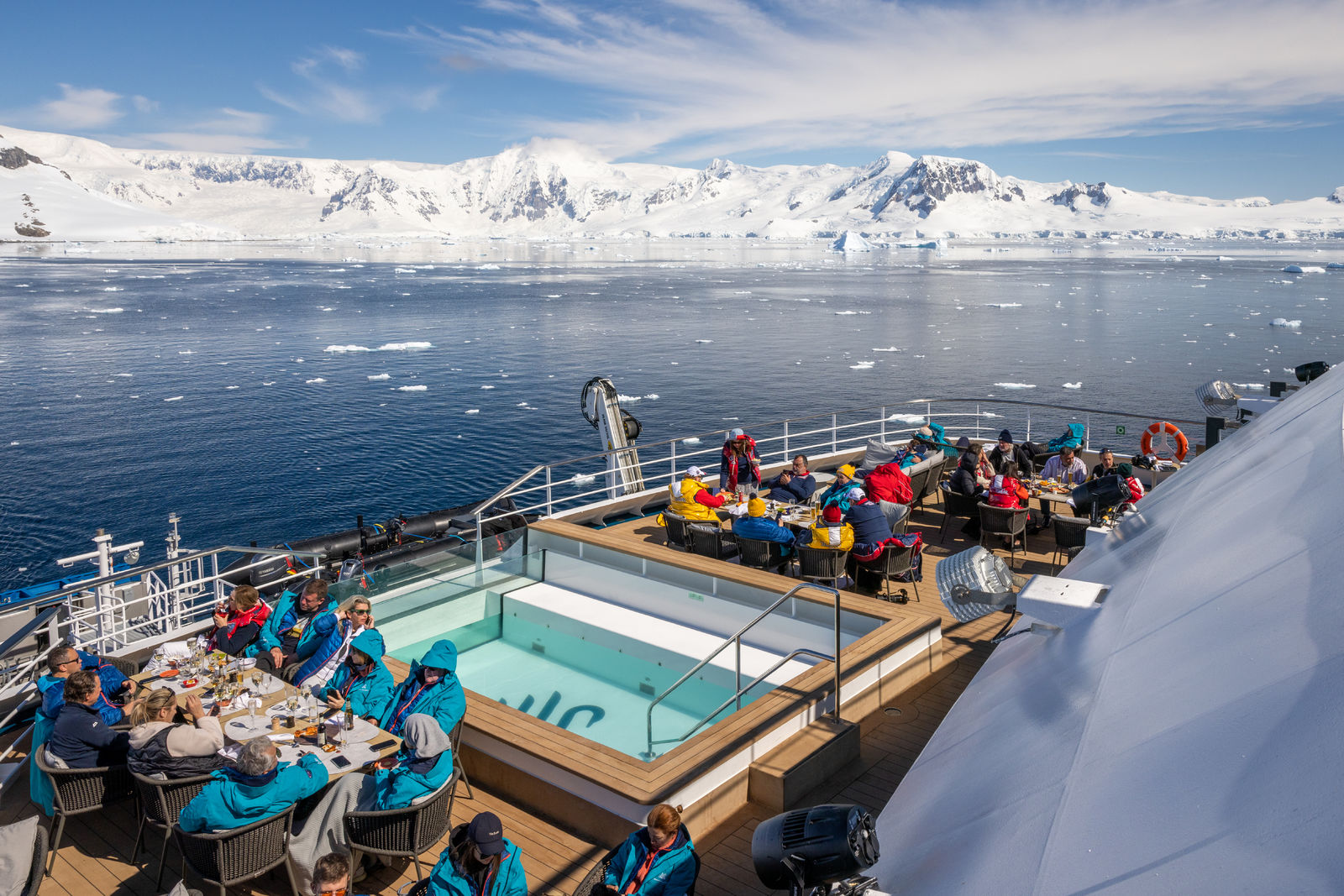 Swan Hellenic's Fleet
Swan Hellenic Cruises operates a fleet of three modern expedition ships, all launched in the past two years. Sister-ships SH Vega & SH Minerva accommodate just 152 expeditioners in a range of suites and cabins, will the slightly larger SH Diana maxes out at 192 travellers. All three of these boutique ships feature the same distinctive comfort and Scandi-design interiors, extensive deck space and dedicated expedition facilities, including a dedicated presentation and lecture theatre, and an expedition mud room.
All three ships feature three dining venues from which to choose – the Swan Restaurant, Club Lounge and Pool Bar & Grill, and there's also a state-of-the-art gym, spa, panoramic sauna, club room and swimming pool.
To find out more about Swan Hellenic's 2024/25 Antarctica Earlybirds and how you can save up to 40% off brochure fares when you book by 18 November 2023, contact the knowledgeable team at Expedition Cruise Specialists today on 1800 90 20 80.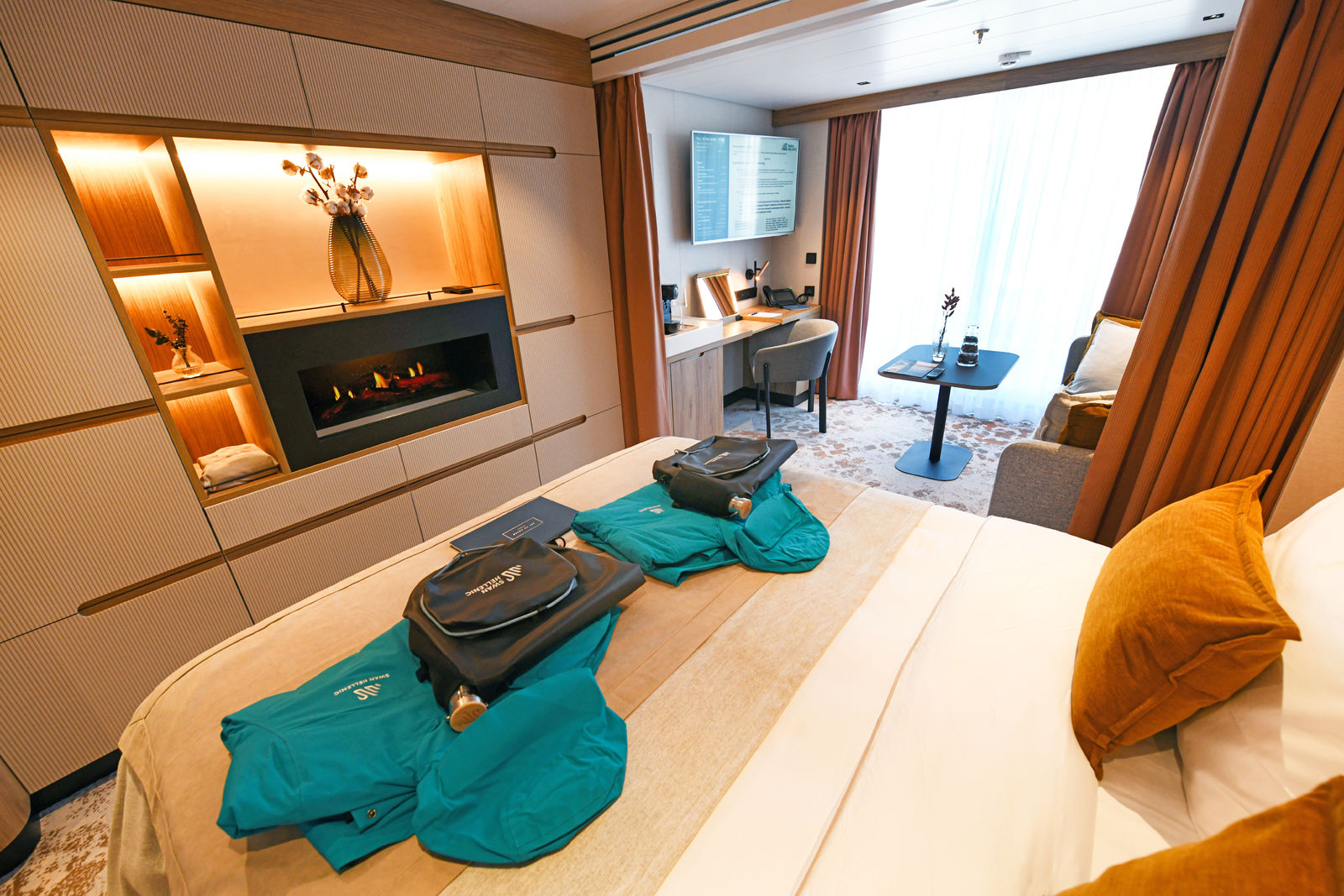 Please note that Earlybird prices are subject to availability and limited to new bookings only made between 18 September and 18 November 2023 or until sold out.