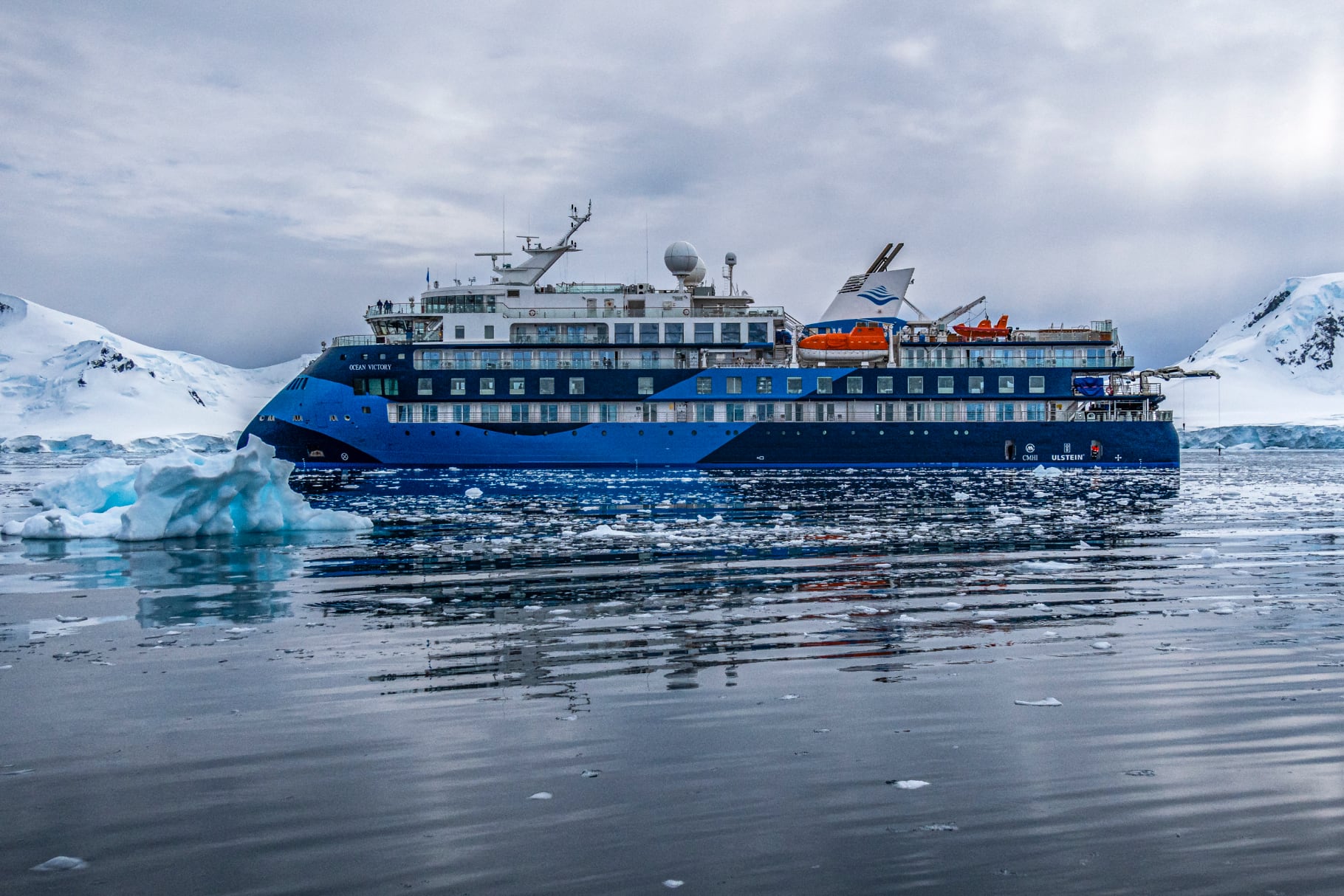 With international travel firmly on the horizon again, we're starting to receive a lot of inquiry from travellers looking to book that 'bucket list' expedition cruise down to Antarctica. And, there's plenty of exciting options for travellers to consider given the multitude of new polar expedition ships launched during the Covid hiatus.
Over the past two years we've seen new, state-of-the-art expedition ships launched by the likes of Lindblad Expeditions (National Geographic Endurance and sister-ship National Geographic Resolution), Quark Expeditions (Ultramarine), Aurora Expeditions (Sylvia Earle – sister ship to Greg Mortimer), Oceanwide Expeditions (Janssonius – sister ship to Hondius) and the Ocean Victory, the first of two new ships to be delivered to Danish polar expedition company Albatros Expeditions.
Constructed to the highest possible Polar code (6) and Ice class 1A regulations, the 185-passenger Ocean Victory features the latest X-Bow technology, providing high stability in rough weather and allowing for the smoothest movements on high waves, ideal for those sometimes bumpy crossings of the legendary Drake Passage separating South America and the Antarctic continent.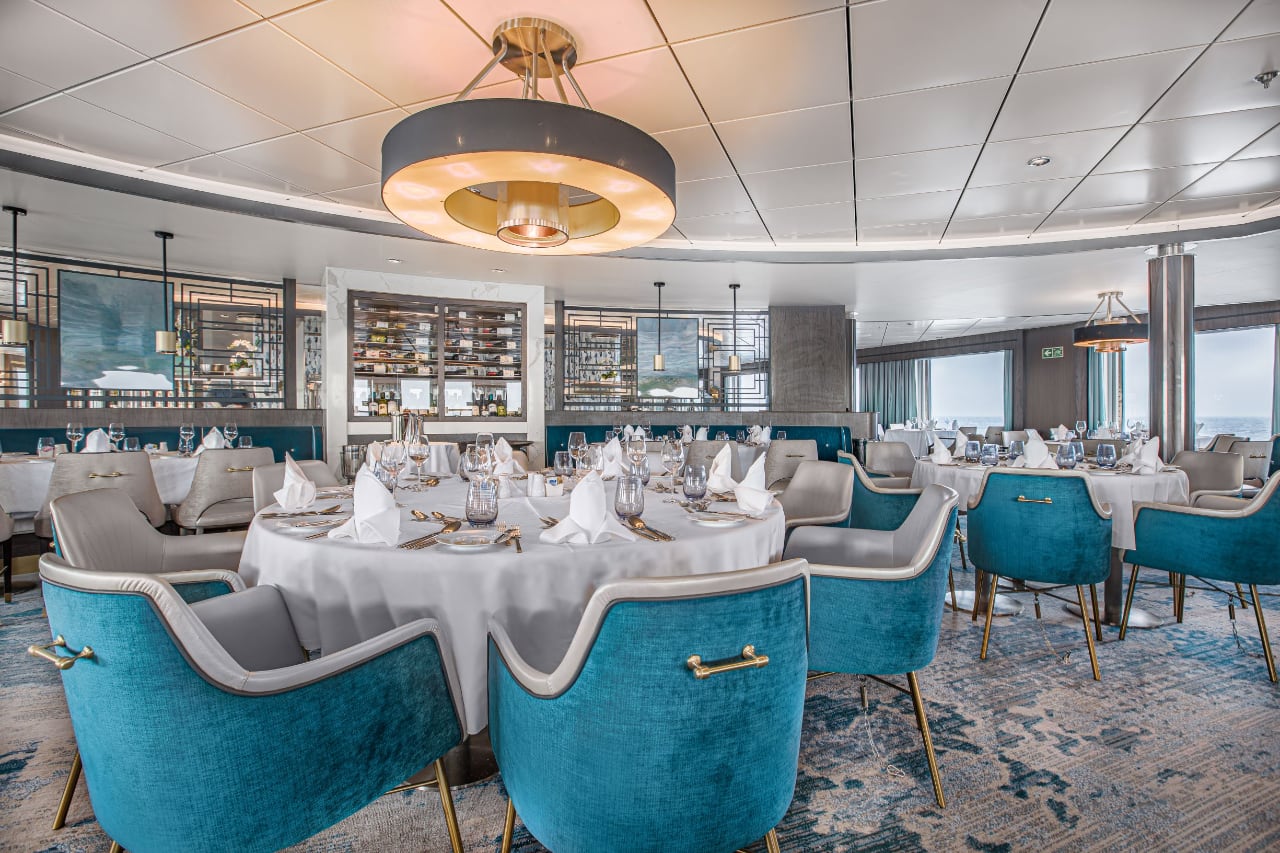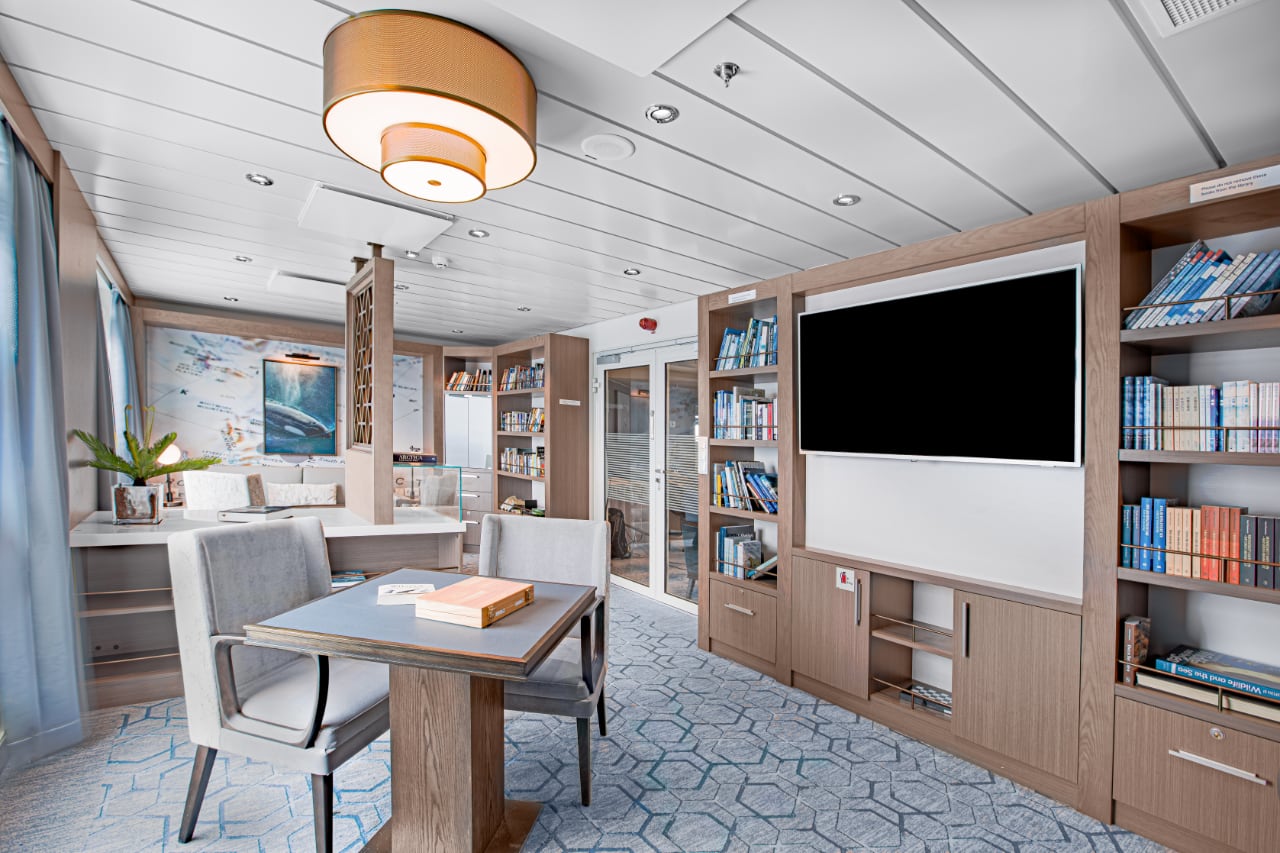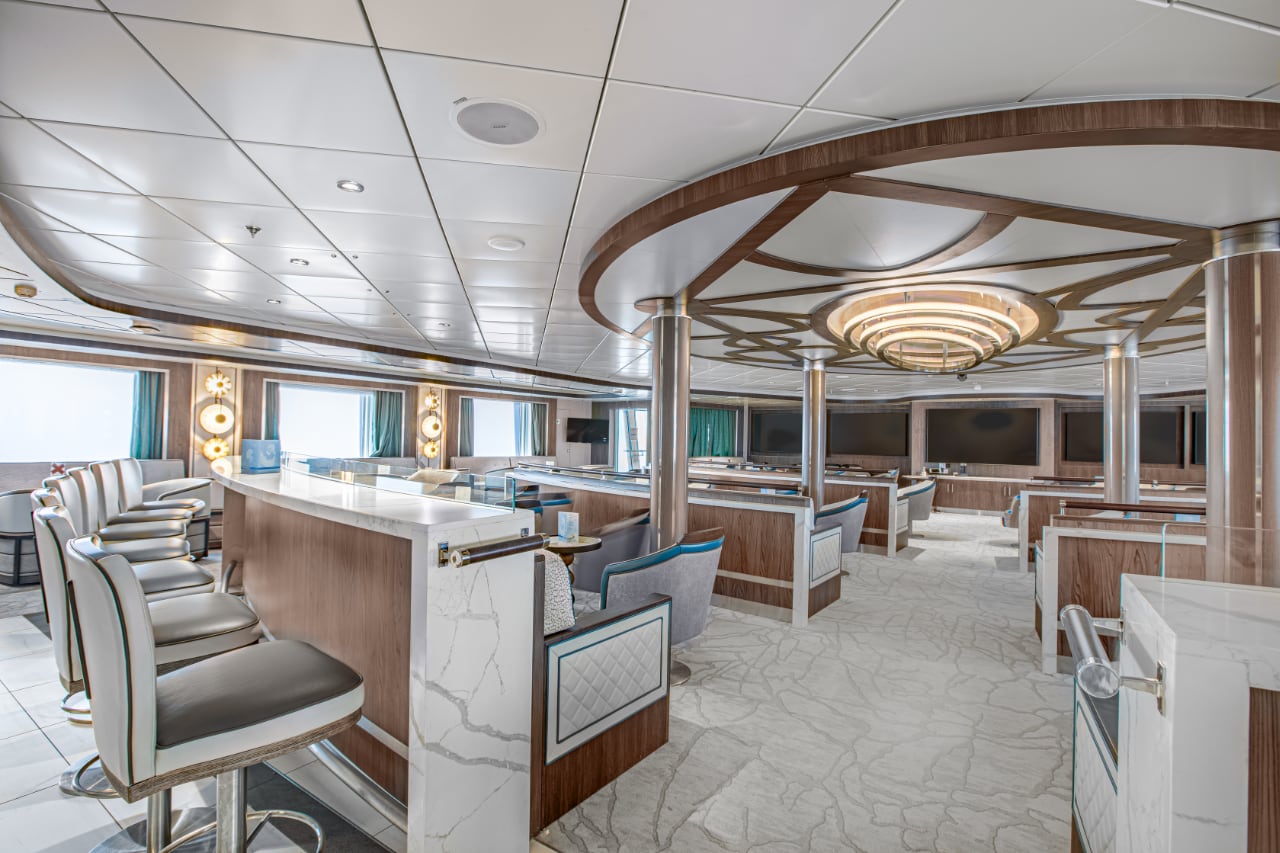 When you travel with Albatros Expeditions you will note their ships are fitted out with true Scandinavian flair. Sumptuous meals are served in the stylish Beagle and Panorama restaurants, while the Albatros BBQ Deck allows for a more casual, al fresco dining experience. Below the BBQ deck, guests will find the stylish Midnight Sun Pool Deck, replete with swimming pool and jacuzzis – a sure-fire way to warm up in the chilly polar air. Back inside, travellers will be able to join lectures in the spacious Shackleton Lecture Lounge, while the Knud Rasmussen Library houses a range of non-fiction and fiction resources in a comfortable and quiet environment.
Ocean Victory's 93 staterooms are spread across nine accommodation grades, from spacious (18 sqm) Category G Single Staterooms through to the ultra-stylish 45 square metre Premium Suite. The most popular grade however is the 24 square metre Class C Balcony State Cabin. There's 57 of these rooms on offer, all featuring a private balcony, a double bed or two single beds, a sofa that can be used as a bed for a child (if travelling as a family) and a well-appointed en suite.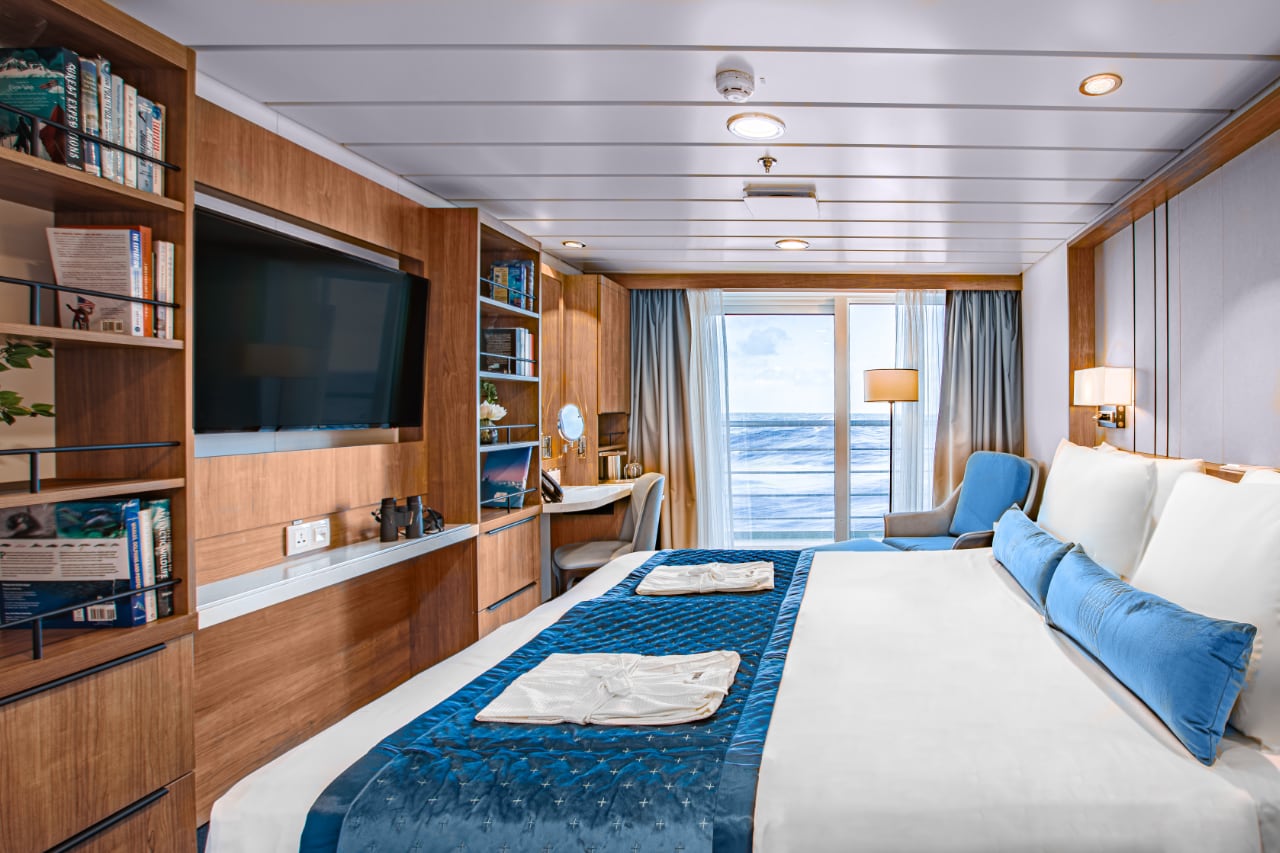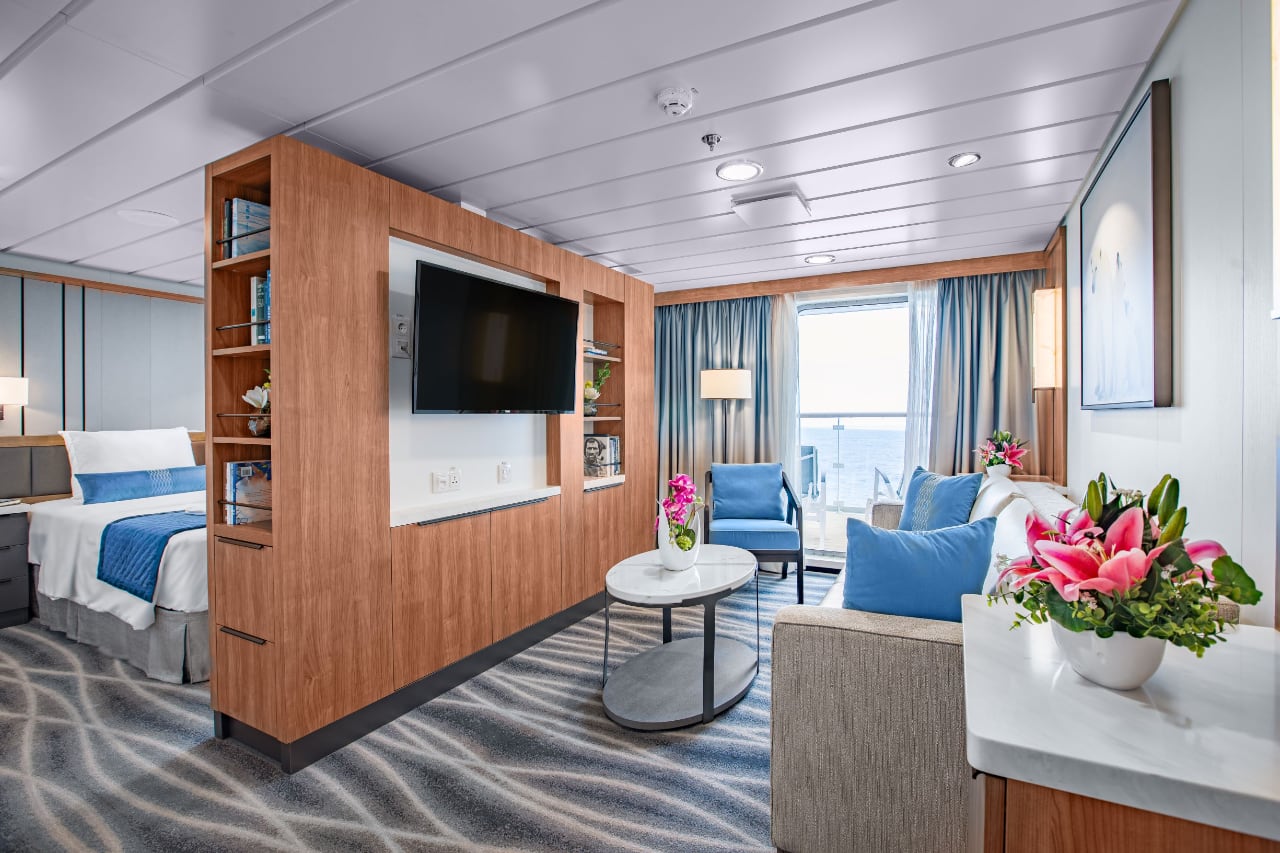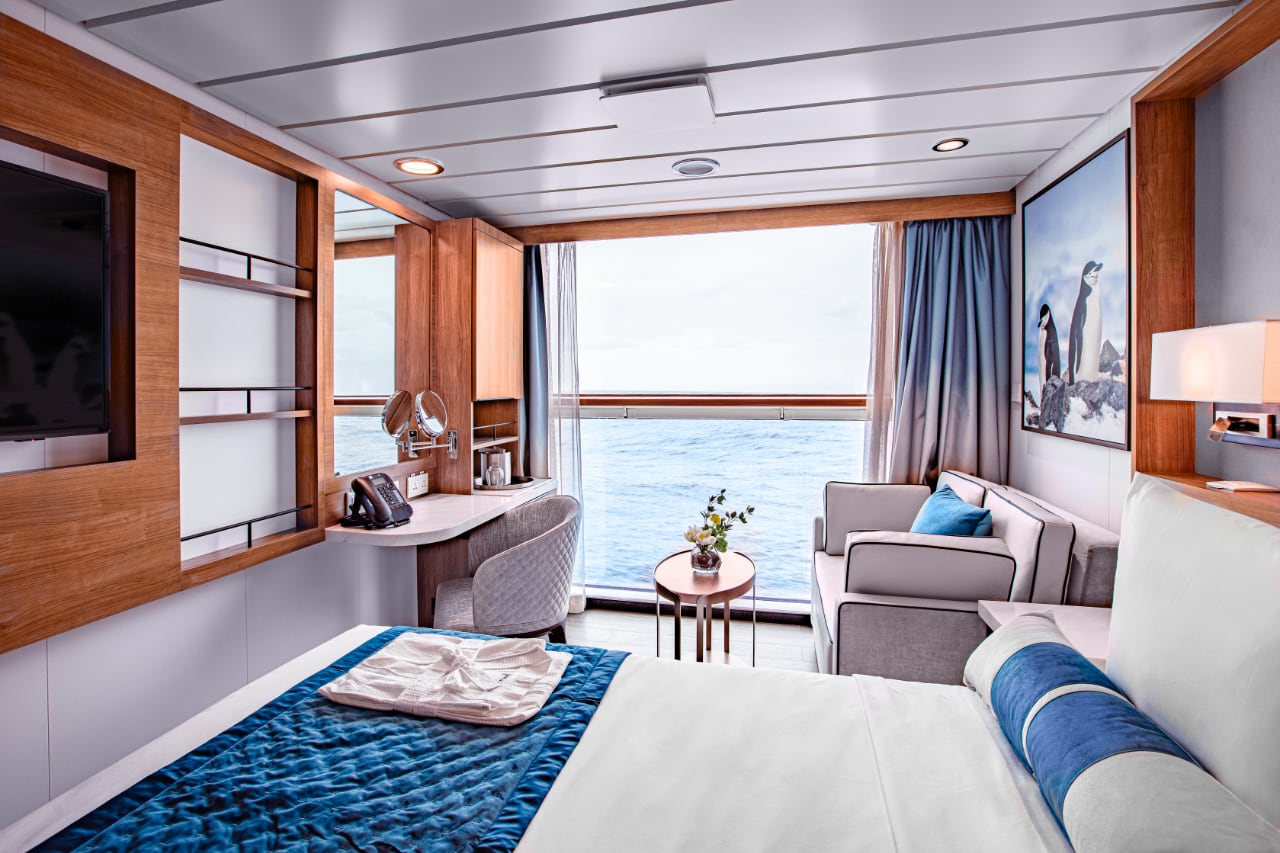 Ocean Victory operates in Antarctica between November and March. Itineraries range from 9-days for the 'fly in' express programme, while a 22-day expedition takes in the best of Antarctica, South Georgia and the Falkland Islands. Expeditions depart from Ushuaia (Argentina) and Punta Arenas (Chile).
Click here to see some of Ocean Victory's upcoming expeditions.
To book your Antarctic Expedition cruise aboard Ocean Victory, contact the expert team at Expedition Cruise Specialists today on 1800 90 20 80 or email [email protected]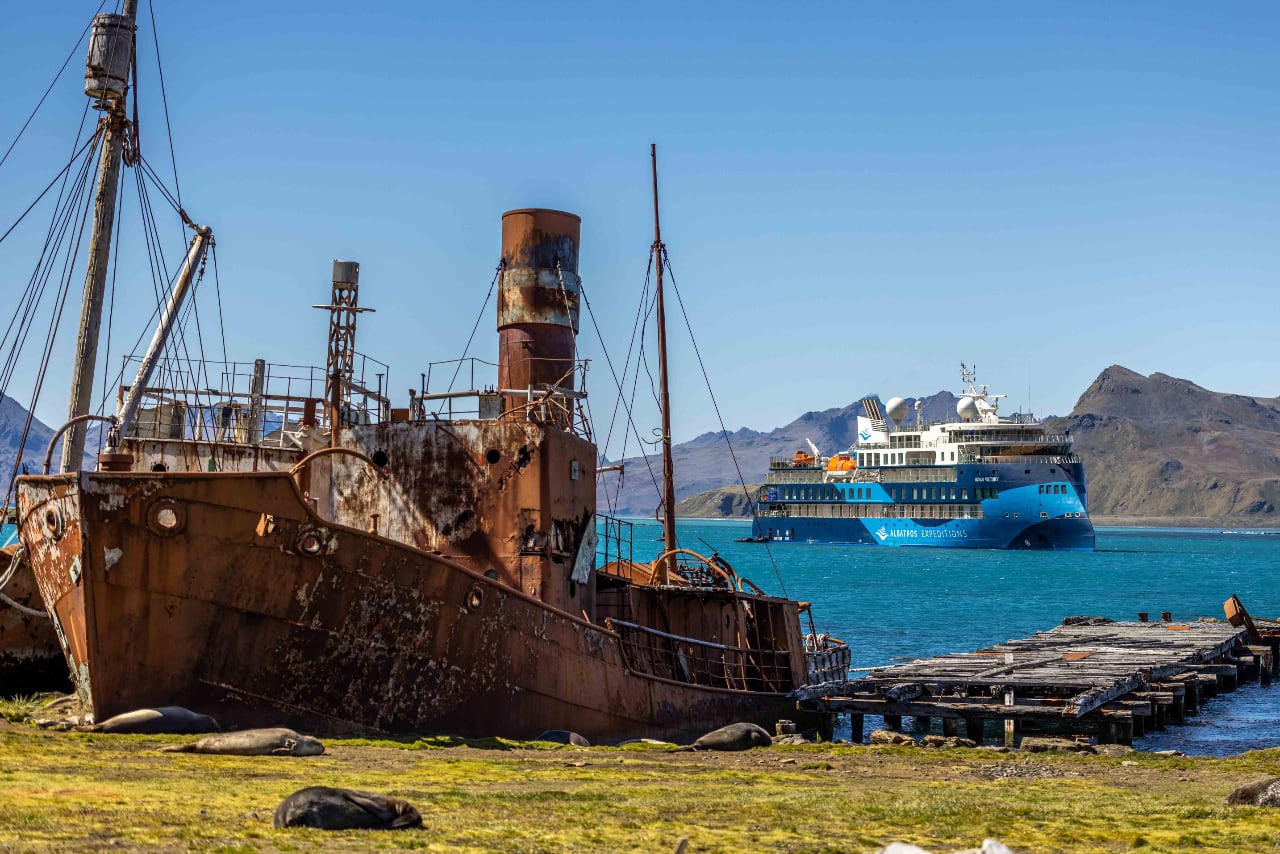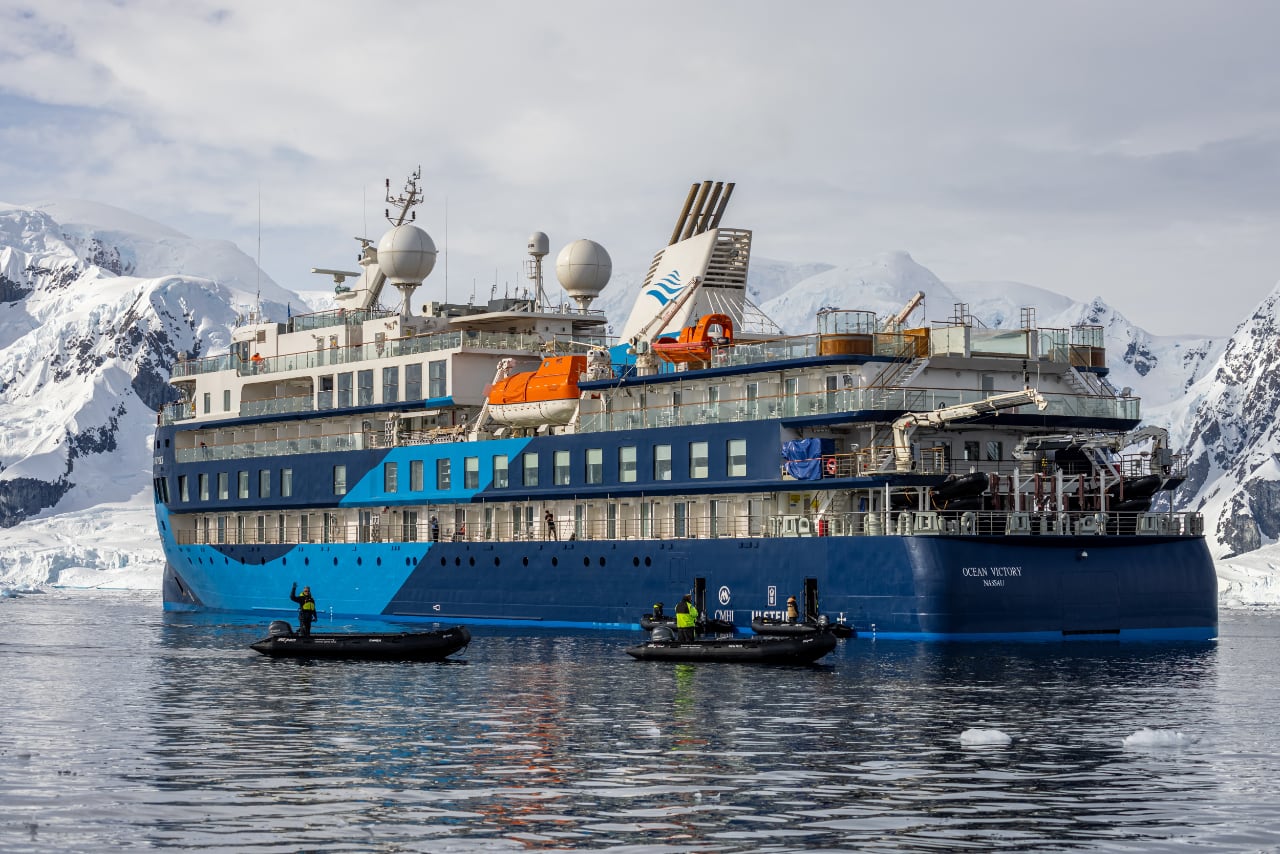 Ocean Victory Features
Ocean Victory is part of a brand-new generation of low-energy, environmentally-friendly vessels, with four diesel engines and two electro engines, all controlled electronically to optimise speed and fuel consumption.
Features of Ocean Victory Include:
· X-Bow for more stability and comfort
· Highest Polar code Class 6
· Highest Ice Class 1A
· 4 diesel engines and 2 electro engines
· Solas 2012 classification
· Environmentally friendly in all matters
· Green initiative program
· Albatros Nordic Bar Lounge
· Albatros Ocean Shop
· Albatros Observation Lounge
· Observation Sliders
· Polar Spa / Wellness Area / Gym
· Modern lecture lounge
· 93 spacious comfortable staterooms
· Dedicated single state rooms
· All staterooms with Ocean View
· 90% of all staterooms with Panoramic Balcony
· Restaurant on Deck 5
· Observation Speciality Restaurant on Deck 9
· Swimming Pool, jacuzzies and Pool Bar