In the last few days, one of Australia's pioneers of polar expedition cruising, Aurora Expeditions, has unveiled plans for a new expedition ship to operate alongside their current vessel Polar Pioneer, along with a raft of exciting itineraries making use of the advanced technologies and capabilities of the new ship.
Named after adventurer and original founder of Aurora Expeditions' the new 104-metre Greg Mortimer looks nothing like a lot of the other expedition ships we see today. Her unique X-BOW design promises to make open water crossings (like crossing the notorious Drake Passage) a lot more comfortable than on similar size ships, and her onboard facilities pull together many decades of experience in planning and operating polar cruises to some of the most remote locations on earth.
The Greg Mortimer will accommodate up to 160 travellers, although she will be limited to just 120 in Antarctica to ensure that all guests are able to spend as much time ashore as possible. There's 80 suites and staterooms aboard, and all rooms will feature a private en suite. All but 15 cabins also feature a generously-sized balcony. Staterooms feature multiple personal storage options, a choice of twin or double-bed configuration, international power outlets and a daily cabin service, as well as all the basic amenities that you'll need onboard.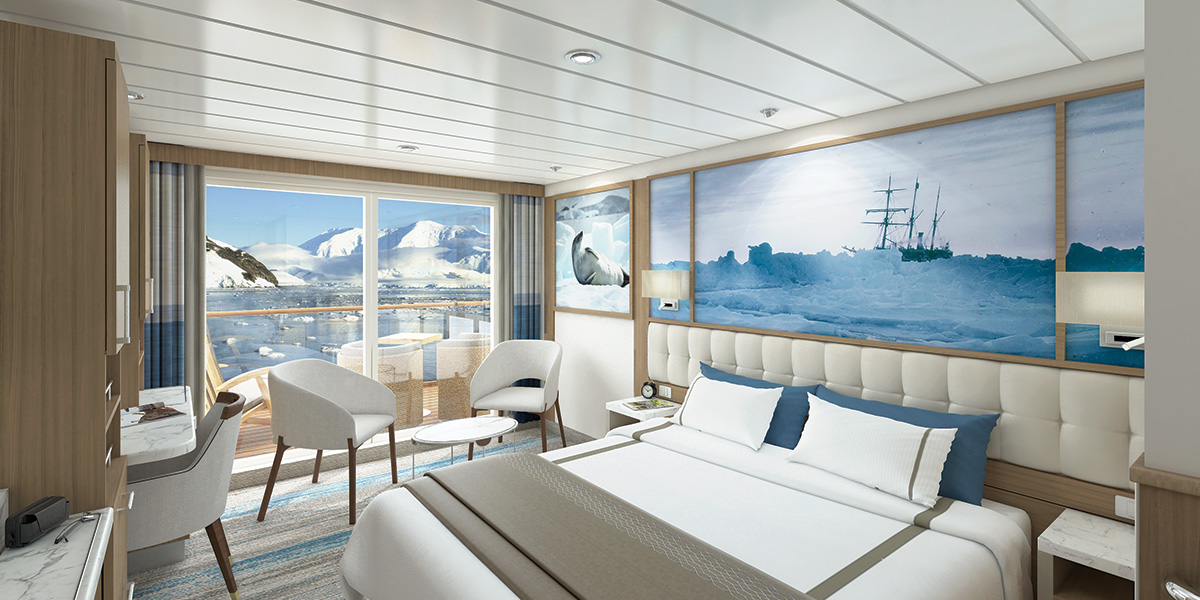 We love the amount of space offered in the ship's common areas, many which offer commanding views outside. A popular gathering point will no doubt be the 180-degree lounge and outdoor 360-degree open deck, both high up on deck 8. There's also a 270-degree open sundeck on level 7. If these are full, then you can take up a spot on one of the two unique hydraulic viewing platforms on deck 5 which magically open from the side of the ship.
There's a beautifully-appointed dining room that can accommodate all guests in one sitting, a lecturer lounge which will be home to presentations and briefings, a library with books and maps and a Wellness Centre complete with gym equipment, sauna and spa. Keen photographers and artists will revel in the ship's multimedia room.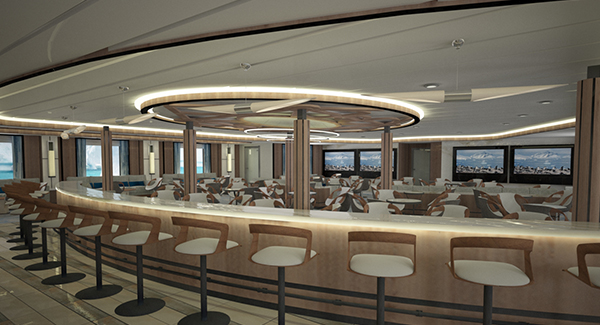 Aurora Expeditions also invites guests to take in all the action in the bridge, their open bridge policy meaning that at any point you can come up to the bridge and check out what the captain and officers are up to. From watching navigational practices to observing mapping techniques, you can get a first-hand look at the inner workings of the Greg Mortimer.
When it's time to head ashore, a great deal of planning has been put into the design of Greg Mortimer to ensure zodiac operation is as smooth as possible. Greg Mortimer will carry 15 heavy-duty zodiacs, all launched independently from four specially designed launching platforms. This means adventurers will be able to spend more time exploring on the two to three daily landings rather than queueing up for zodiacs.
The Greg Mortimer's inaugural schedules
The Greg Mortimer's inaugural Antarctic expeditions are slated for October 2019. There will be 11 & 12 Day 'Spirit of Antarctica' voyages priced from USD $9,900 per person, followed by a fascinating schedule of South Georgia and Antarctic Odyssey expeditions commence in late November and running through the end of January 2020. These 21-day voyages are priced from USD $17,700 per person.
After the inaugural Antarctic season, the Greg Mortimer will head north to the Arctic for the northern hemisphere summer. There's some great options available here too, including an 11-day Spitsbergen Odyssey (great for polar bear viewing) and also a 14-day 'Jewels of the Arctic' programme which takes in Iceland, Greenland and Svalbard.
But for us, the undoubted highlight of the inaugural Arctic season is a new voyage into the Russian High Arctic and Franz Josef Land. This region has only opened up to expedition cruising in recent years as ice-conditions have changed, and we're already getting lots of enquiries from guests about ticking this location off their bucket list.
Only a handful of ships have the capabilities to operate into this part of the High Arctic, and we reckon the Greg Mortimer's 15-day Franz Josef Explorer will prove incredibly popular, so get in quick for this one! Departing from Longyearbyen on 12 July 2020, prices start at AUD $11,330 per person for an Aurora Stateroom. Click here to check out the full Franz Josef Land cruise itinerary.
To celebrate the announcement of the Greg Mortimer, there's some fantastic launch deals on offer! These once-in-a-lifetime deals are on for a limited time only (you must book and deposit by 31 March 2018) and include free upgrades and savings of up to $6,000 per person. To find out which deals apply to each departure call the expert team at Expedition Cruise Specialists on 1800 90 20 80.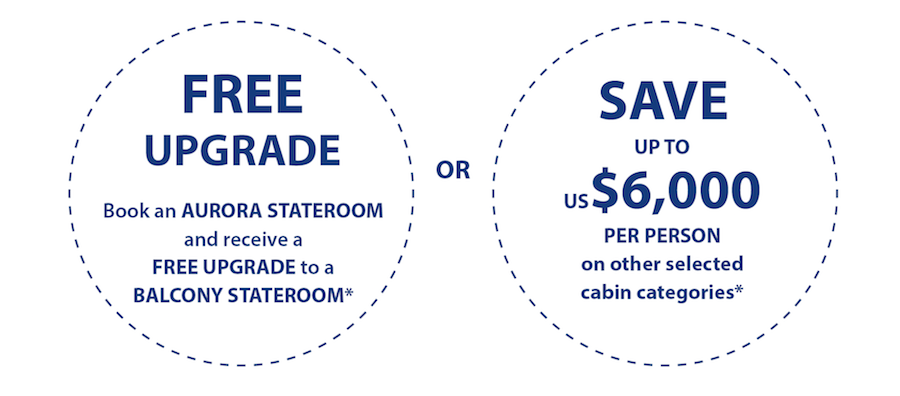 *Terms & Conditions
Free upgrade from Aurora Stateroom to Balcony Stateroom valid on all 2019/2020 Antarctica and the Arctic voyages aboard the Greg Mortimer. Save up to $6,000pp offer based on booking a Junior Suite on a 20-day South Georgia voyage. Other savings apply to passengers booking and paying for Balcony Staterooms, Balcony Suites and Junior Suites on all 2019/2020 Antarctica and the Arctic voyages aboard the Greg Mortimer, subject to availability. Strictly limited number of staterooms available on selected voyages. Inaugural voyage deals available until 31 March 2018 only or until sold out or withdrawn. Passengers must book and pay a non-refundable deposit of $2,500 in the voyage currency to secure their booking by 31 March 2018.