If you are looking for the perfect destination for your next holiday in Australia, you need to consider Kimberley cruising with Expedition Cruise Specialists.

Kimberley cruising is by far the most outstanding holiday option for those who enjoy first class accommodation, fine food, excellent service and exceptional itineraries that are designed to allow guests the opportunity to really experience the destination.

The Kimberley region is one of the most stunningly beautiful and unspoilt destinations in the world.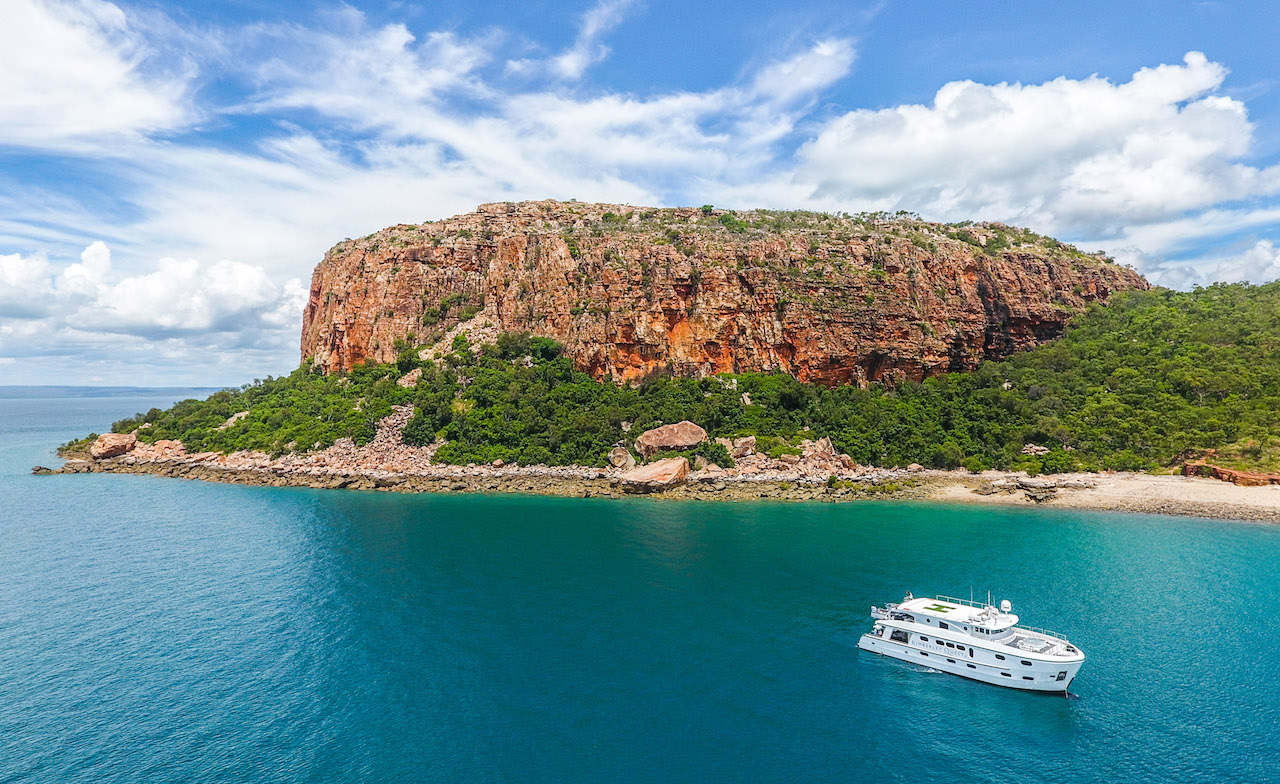 To really appreciate the magnificence of this remote paradise, you need to be able to get up close and feel the spray of the waterfalls, listen to the calls of the wildlife and breathe in the freshest of air.

For an unforgettable experience to treasure for the rest of your life, sail on one of the multiple expedition vessels that take guests away in small groups to experience wilderness 'up close' and, to add yet another dimension to your adventure.

Several of the Kimberley Cruising options even feature an onboard helicopter.

The team at Expedition Cruise Specialists will be able to help you plan your dream Australian holiday on one of their magnificent vessels that will provide you with the luxury of first class accommodation and service as well as exclusive day tours to remote and stunningly beautiful locations.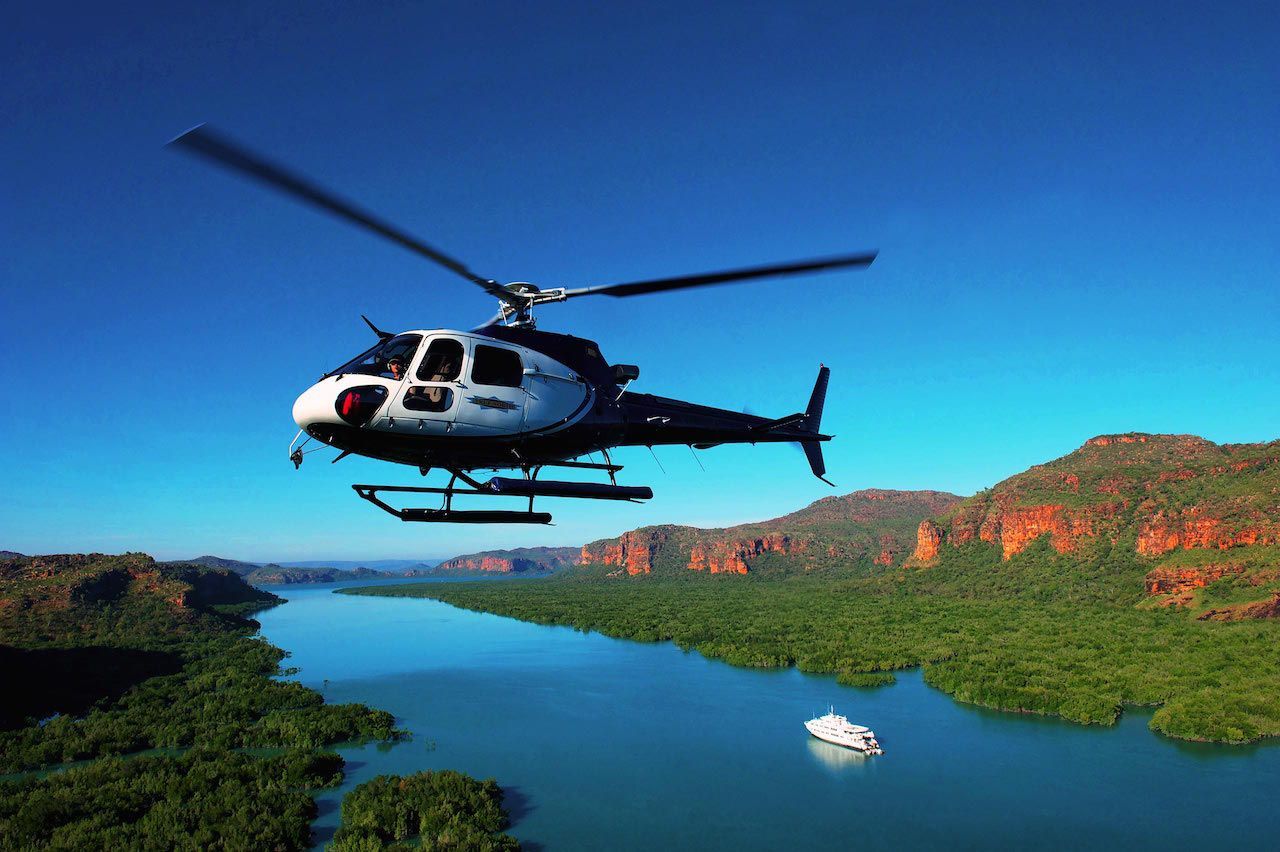 The carefully crafted and unique itineraries include activities such as;
Scenic walks
Helicopter flights
Fishing
Culture tours
Picnics
Nature
Exploring

Kimberley Cruising Seasons

Cruises on the Kimberley Coast only operate in between mid April and October each year, due to the rest of the year being prone to uncomfortable hot, humid weather conditions and the chance of cyclones.

The Kimberley's Three Seasons:

Waterfall Season (April & May)

Iconic waterfalls are one of the main draw cards of the Kimberley Coast, including the towering 80-metre King George and four-tiered Mitchell Falls.

The landscape will be covered in a brilliant green hue, as vegetation regenerates with the rains.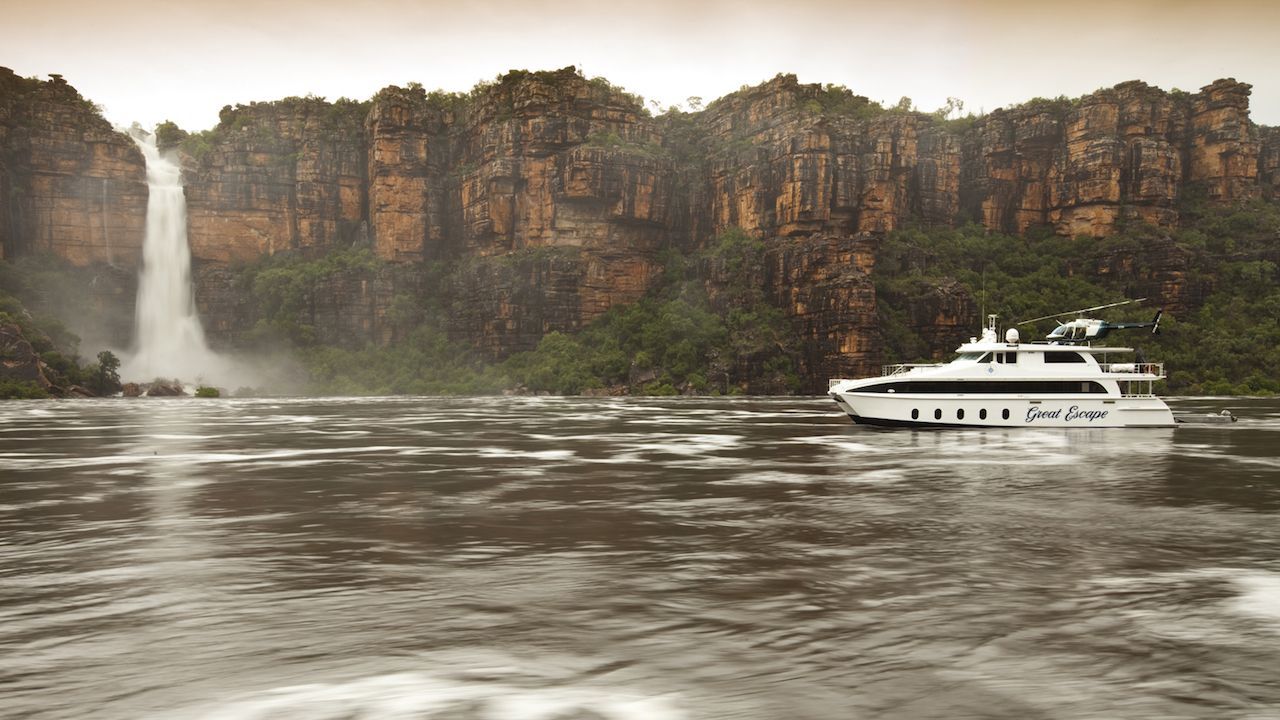 Peak Season (June, July and early August)

If you have had enough of the cold winter then June and July are probably your best and most popular time of year to travel to the Kimberley, because this is the Dry Season and the weather is characterised by clear blue skies and balmy days.

The iconic King Cascades on the Prince Regent River are spring fed and will have a water flow year round.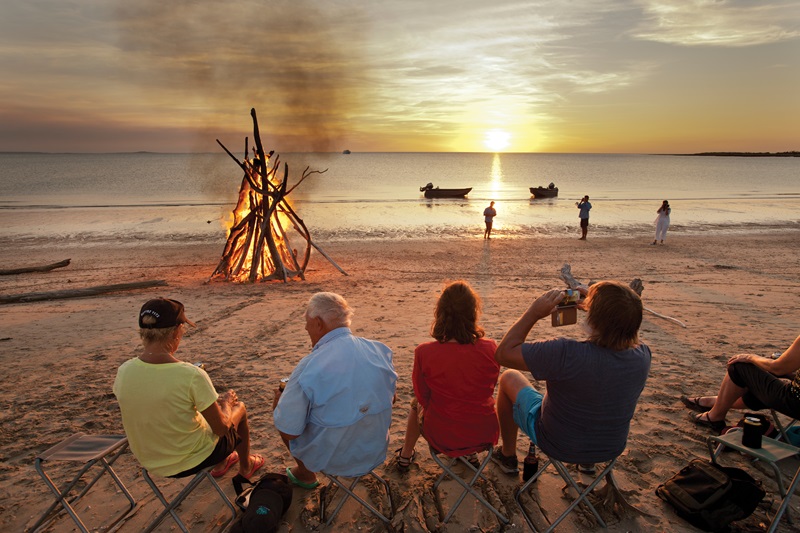 Whale & Wildflower Season (August, September and early October)

The Kimberley Coast is the world's epicentre for whale watching with up to 30,000 humpbacks making their annual journey from the Antarctic feeding grounds to the warm tropical waters to breed and give birth.

Often your skipper will idle the ship's engines so these amazing creatures can put on a playful display around the ship.

The wildflowers are also blooming, covering the ground in a carpet of colourful native blooms.

The three seasons for cruising this awesome region are all very special in different ways, offering a completely different tour experience.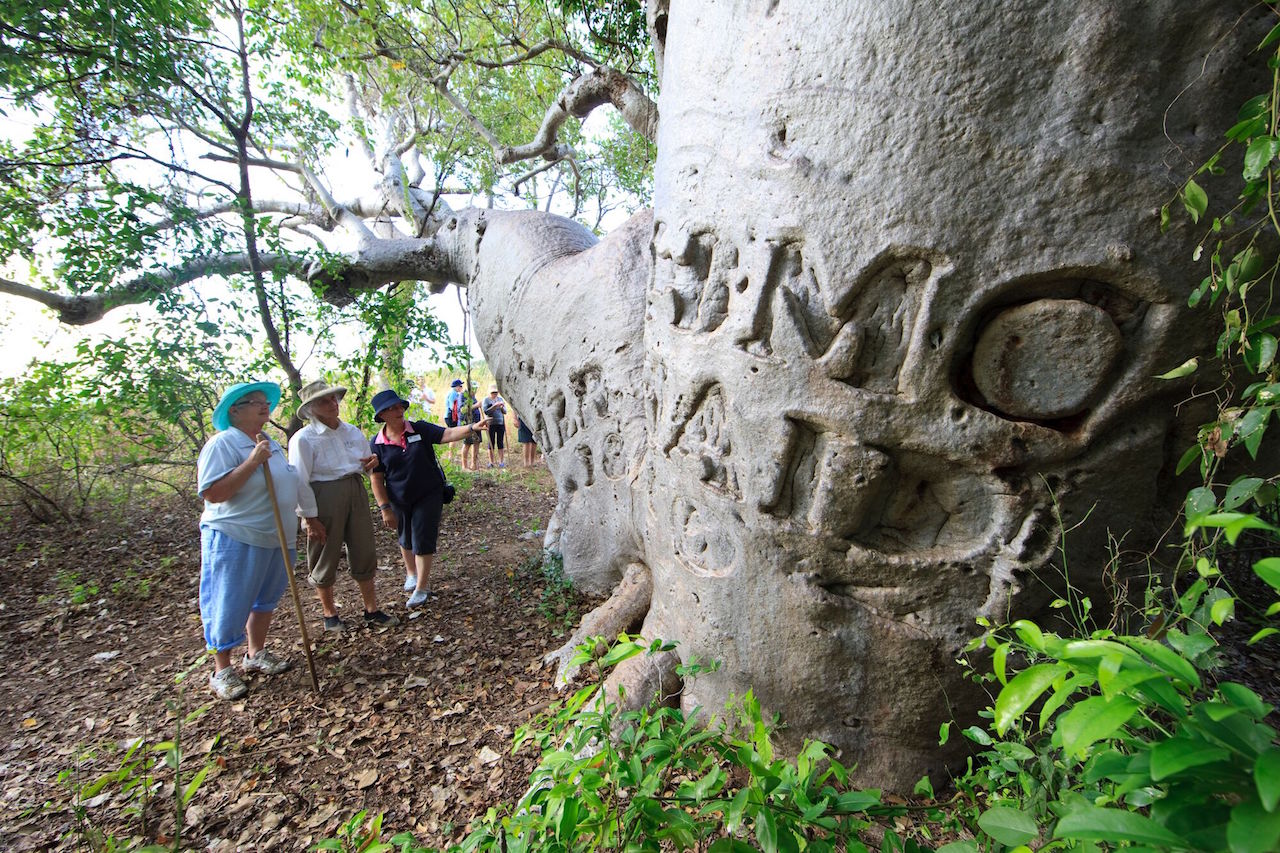 Speak to an expedition specialist:

Phone: +61 7 4041 2101

Freecall: 1800 90 20 80 (within Australia)

Email: [email protected]