UPDATE - Tony Briggs presented with Order of Australia Medal - 17 May 2023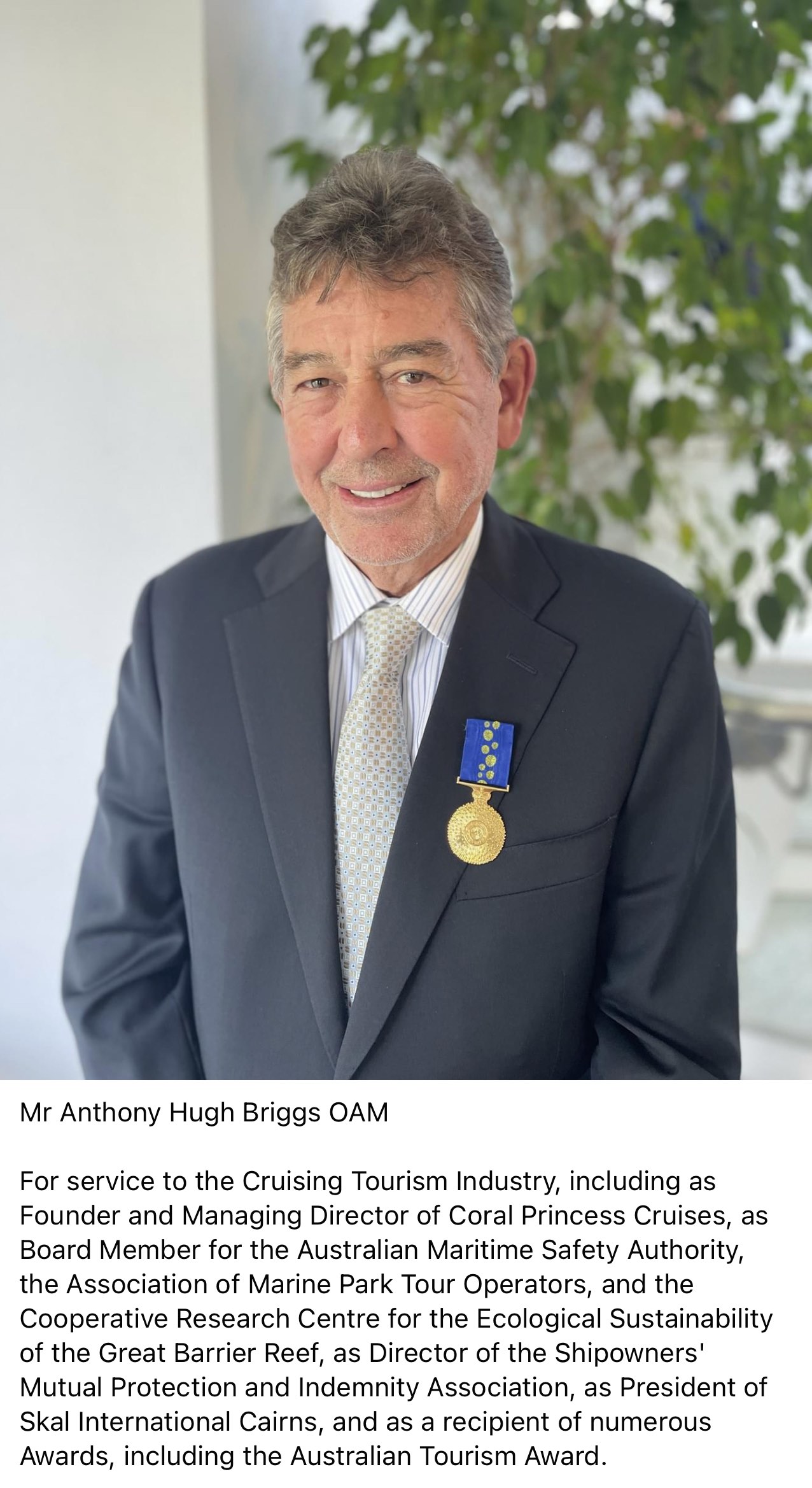 Expedition Cruise Specialists' Chairman Tony Briggs OAM received his Order of Australia Medal from Her Excellency the Hon Dr Jeannette Young AC PSM at today's Investiture Ceremony at Government House in Brisbane. Tony was joined at the event by wife Vicki and son James. Congratulations Tony!
******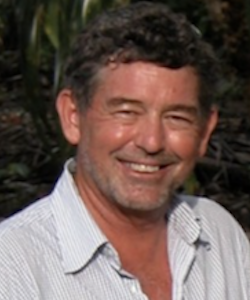 We're proud to announce that Tony Briggs, our Chairman and pioneer of expedition cruising in Australia, has been awarded an Order of Australia Medal (OAM) for services to Tourism in The Queen's Birthday 2022 Honours List.
Originally from the small Tasmanian town of Bridport, Tony began his marine career in the Whitsundays, where he operated ferries to Hayman Island. Then, in 1983 he purchased
his own Fairmile class submarine chaser and founded Coral Princess Cruises. For the next 30 years, under Tony's leadership, Coral Princess Cruises (now Coral Exped
itions) pioneered adventure cruising on the Great Barrier Reef, Western Australia's Kimberley Coast, Australia's Top End and further afield to Papua New Guinea, Indonesia, the Islands of the South Pacific and New Zealand. Over those years Coral Princess Cruises received a number of state and national tourism awards, and Tony himself was honoured with an award for Most Significant Contribution to Inbound Tourism.
Throughout his career, Tony has contributed to the tourism and maritime industries in Australia through his service on boards including the Association of Marine Park Tour Operators, the Cooperative Research Centre for the Ecological Sustainability of the Great Barrier Reef (now known as the Reef and Rainforest Research Centre) and more recently the Australian Maritime Safety Authority (AMSA), Australia's national regulatory body promoting the safety and protection of our marine environment.
We're proud that Tony's contribution to Australian tourism has been recognised today with such a well-deserved honour.
Congratulations, Tony Briggs OAM.