Our good friends at Delfin Amazon Cruises have just announced a 'Buy One Get One Free' promotion on last minute Amazon River cruises departing between now and the end of March 2018.
There's departures on offer across the company's fleet of three small ships, from the intimate eight passenger Delfin I through to the newest ship operating on the Peruvian Amazon, Delfin III. Delfin is a true pioneer of expedition cruising in this part of the world, and a cruise on one of their small ships is sure to be a highlight of any South American holiday experience.
Deep in the Peruvian Amazon, Delfin Amazon Cruises will take you into one of the world's largest protected flooded forests, the Pacaya Samiria National Reserve. Experienced guides will show you the immense biodiversity of the area. Voyages include visits to native villages, kayaking, swimming near pink river dolphins, fishing, daytime hiking, and night safaris. On board, guests can enjoy exquisite Amazonian cuisine in an authentic, intimate setting with the right amount of elegance and comfort.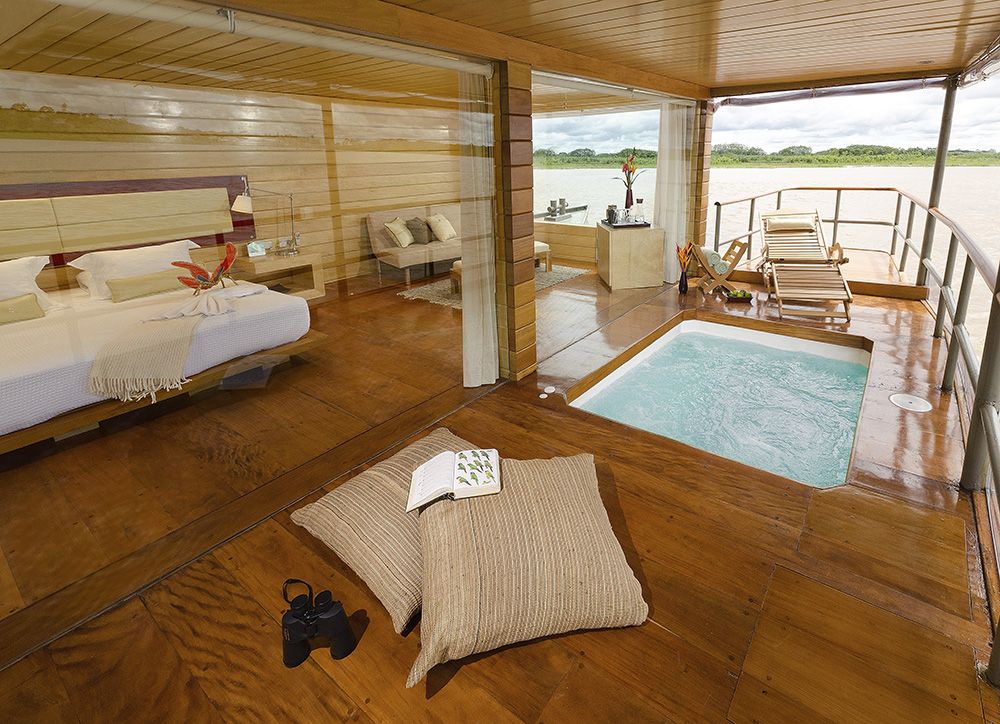 Delfin's Buy One Get One Free Promotion
Visit the Amazon in style with our buy one get one free promotion on the following cruise dates – for availability and bookings please call the team at Expedition Cruise Specialists on 1800 90 20 80 (within Australia) or +61 7 4041 2101.
Sample pricing: Delfin I four night cruise - was USD $4,700 per person, NOW USD $2,350 per person!
Call for pricing details on your preferred departure date.
Available departure dates
DECEMBER 2017
Delfin I (3 Night) – December 4th
Delfin I (4 Night) – December 14th
Delfin III (4 Night) – December 15th
Delfin III (3 Night) – December 19th
JANUARY 2018
Delfin III (4 Night) – January 16th
Delfin III (3 Night) – January 27th
FEBRUARY 2018
Delfin III (4 Night) – February 6th
Delfin III (3 Night) – February 17th
MARCH 2018
Delfin III (3 Night) – March 3rd
Delfin III (4 Night) – March 20th
Delfin III (3 Night) – March 31st
Read our two-minute guide to Amazon River cruising
Discover the Amazon's three most luxurious cruise suites