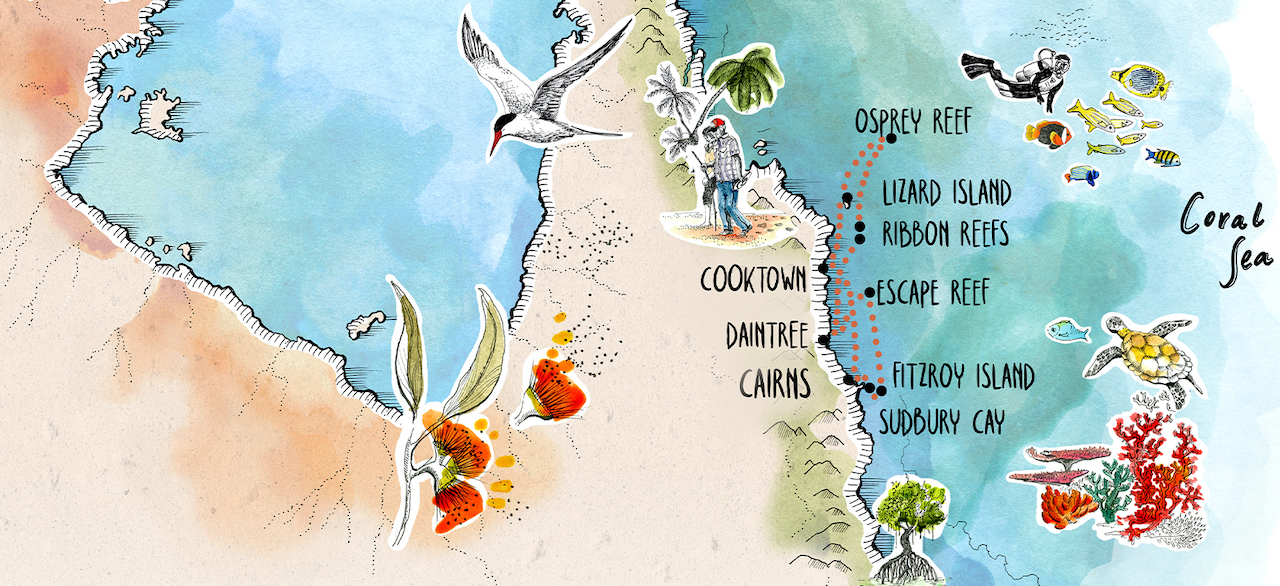 With international travel still off limits for the foreseeable future for most Australians, we're finding that more and more travellers are taking a closer look at their own backyard in 2020. And with strong interest, our best expedition and small ship cruise lines have been stepping up to the plate with some exciting new itineraries.
Recently, we told you how small ship cruise operators on Western Australia's Kimberley Coast have devised some innovative new itineraries for the second half of 2020, and now Australia's pioneering expedition company Coral Expeditions has launched an 'Outerknown Adventures on the Great Barrier Reef' cruise from Cairns.
Aboard the yacht-like expedition vessel Coral Discoverer, which accommodates a maximum of just 72 guests in world-class comfort, there's a series of nine departures on offer between 14 October and 9 December 2020. These immersive 7-day adventures explore the remote and untouched Northern reef precinct and allow expeditioners to explore the hidden corners, uninhabited sand cays, small islands and pristine reef systems.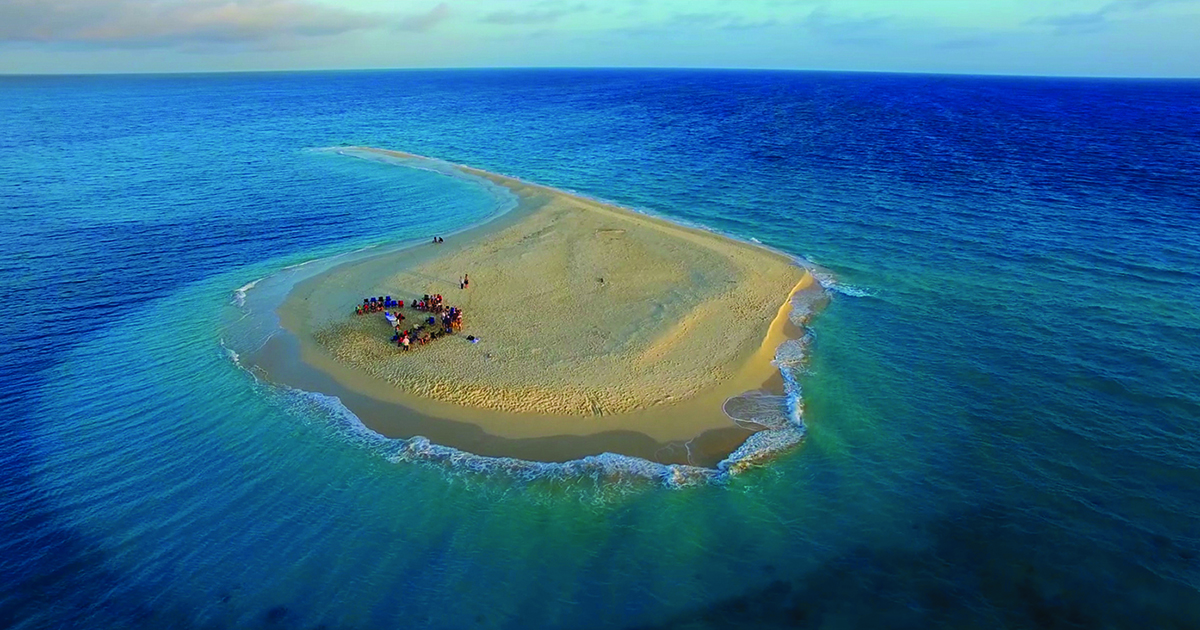 This is a Great Barrier Reef itinerary like none other. Not only will there be ample time to explore the beautiful Ribbon Reefs and rarely-visited Osprey Reef through snorkelling, diving and glass bottom boat tours, there's included excursions to experience the Daintree National Park and Daintree Rainforest. There's also a visit to historic Cooktown, where there's the opportunity to explore the fascinating James Cook Museum and time to experience some of the tropical north's best island beaches at Lizard, Hope and Fitzroy islands.
Onboard Coral Discoverer, guests will be accompanied by an expert team of guides including a fully-qualified Marine Biologist. They will enjoy freshly prepared small-batch cuisine featuring the best local ingredients and relax and enjoy quality local beers and wines. With an intimate atmosphere and Coral Expeditions' renowned warm Australian hospitality, you will quickly feel at home and make new connections with new friends.
7 Night Outerknown Adventures of the Great Barrier Reef
2020 Departure Dates:
October 14 – 21 2020
October 21 – 28 2020
October 28 – November 4 2020
November 4 – 11 2020
November 11 – 18 2020
November 18 – 25 2020
November 25 – December 2 2020
December 2 – 9 2020
December 9 – 16 2020
Click here to read the full Itinerary
Click here to see Coral Discoverer's Staterooms and Deck Plan
Cruise Prices
Prices are per person, twin share in Australian Dollars
Bridge Deck Balcony Stateroom - $6,990 per person
Promenade Deck Stateroom - $6,190 per person
Main Deck A Stateroom - $5,290 per person
Main Deck B - $4,750 per person
There are limited single staterooms (Promenade B) available for $7,113 per person.
If travelling as a family, a limited number of children are accommodated at 25% of the adult fare.
Bonus Offer:
Book your Coral Discoverer Great Barrier Reef Cruise today and receive the following booking bonuses:
$500 Travel Credit per person
1 Night of pre-cruise accommodation in Cairns
Flexible Deposit – book now with 30 days to pay
For bookings and more information on Coral Discoverer's new 'Outerknown Adventures on the Great Barrier Reef' freecall our expert team today on 1800 90 20 80 or email us.
Coral Expedition's SailSAFE Plan
Coral Expeditions has introduced a new SailSAFE Plan. ensuring they operate responsibly in the new environment that COVID-19 has created. Created in partnership with Respond Global, a specialist medical advisory agency, these new health protocols are among the most thorough in the world.
With a focus on prevention, to target a 100% COVID free environment aboard Coral Expeditions' fleet of expedition ships, there is a three-tiered medical screening system in place before boarding. This prevention protocol is supported by onboard mitigation actions and a thorough and compassionate response plan.
Click here to read the full details of Coral Expeditions' SailSAFE plan
Note that the Bonus Offer is valid for new bookings only from 16 July 2020 until sold out or withdrawn. $500 Travel Credit and pre-cruise accommodation not offered on child fares. All imagery courtesy of Coral Expeditions.