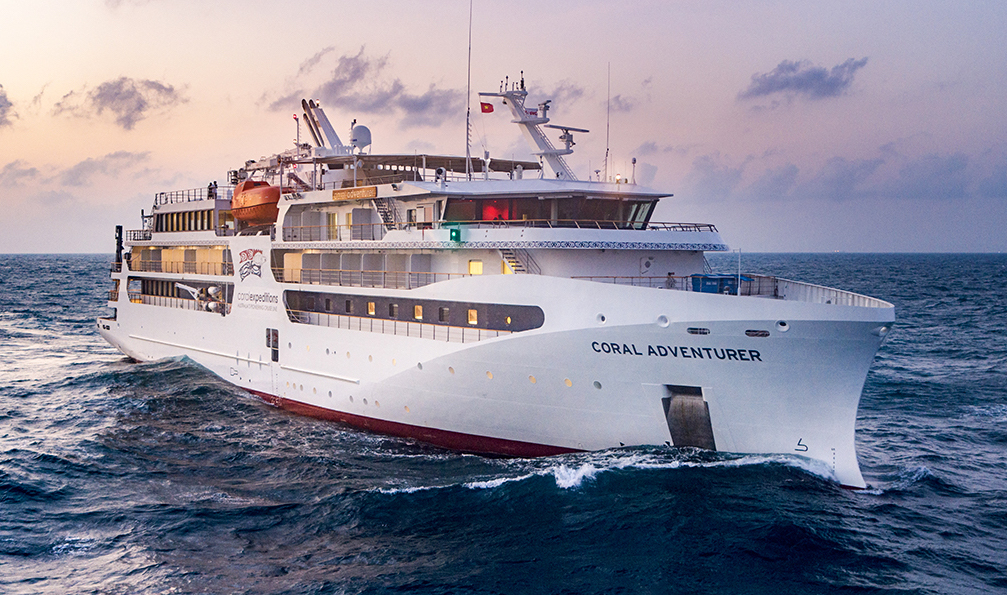 There's soon to be more choice for fans of small ship cruising, with Australia's pioneering expedition cruise company Coral Expeditions announcing that they have signed a contract to add a new, state-of-the-art expedition ship.
Due to launch in mid 2019, the yet unnamed 93.50 metre ship will be built in Vietnam by Norwegian shipbuilder Vard and will join Coral Discoverer, Coral Expeditions I and Coral Expeditions II in the Coral Expeditions fleet.
Plans for the luxury ship show 60 large staterooms, ranging in size between 17 and 43 square metres, over half with their own private balcony. There's also a single-seating dining room, a light-filled lecture lounge and multiple indoor and outdoor bars.
Fans who have travelled on the Coral Expeditions fleet previously will immediately notice the company's distinctive style flowing through the new ship, highlighted by the modern Australian-designed interior with the colours and textures of tropical Queensland, the birthplace of the company. They can also expect to encounter the same professional and laid-back Australian service for which the company's crew are renowned.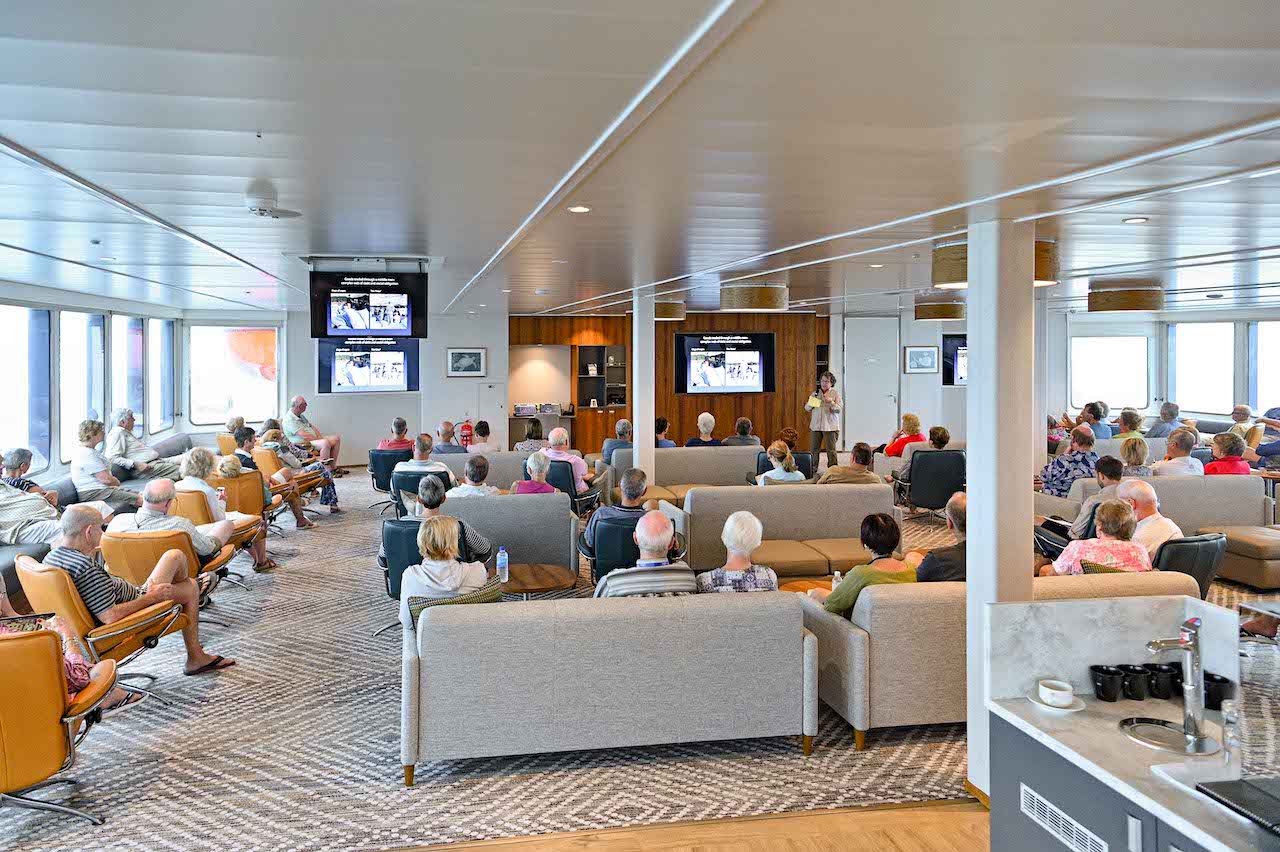 The new ship will also be fully-equipped for adventure. Twin hydraulic platforms will house two unique 60-passenger 'Xplorer' excursion tenders, along with a fleet of inflatable zodiacs and kayaks. There's also facilities on board to host scientific research missions.
Expedition aficionados can expect itineraries focused on adventure cruises in Australia, the South Pacific and Asia, with a major deployment on Western Australia's Kimberley Coast between March and September each year. Whilst details of the Kimberley cruise schedule haven't been announced as yet, we can expect that the company's iconic ten-night itinerary between Broome and Darwin (and vice versa) will be on offer, featuring all of the highlights of the Kimberley coast including Mitchell Falls, King George Falls, King Cascades, Montgomery Reef, Horizontal Falls, Aboriginal art and much more.
Other destinations being looked at for the new ship include Indonesia's Raja Ampat and Spice Islands, Papua New Guinea and the Islands of Melanesia.
Schedules for the new ship are expected in coming weeks, sign up to our newsletter to receive details of the new schedule as soon as it is announced.