Of all the great expedition cruises available in our world of amazing adventures, Antarctica tops the bill.
Nowhere else on earth can you come as close to experiencing what it would be like to visit another planet as you can in Antarctica. The frozen world of the great southern continent is ever changing, ever beautiful, ever terrifying.
Just when you are silently watching penguins at play on the water's edge, your whole world is suddenly shattered by the roar of a glacier tearing itself apart as it meets the ocean.
It is this unique challenge of the region that has drawn explorers, scientists and adventurers to its shores for more than a century. Its mysteries lay hidden under the white world that enshrouds it all year round.
But it wasn't always so. When Antarctica was closer to Australia, the ice continent was covered in massive forests. As the gap between the two great lands widened, the seas grew colder and so did Antarctica's climate.
Today it is perpetually covered in ice and snow, held prisoner by the cold currents of the Southern Ocean.
When you take an expedition to Antarctica you will be one of a select few who visit its shores each year. It is estimated that only about 35,000 travellers make the trip annually, using two different routes.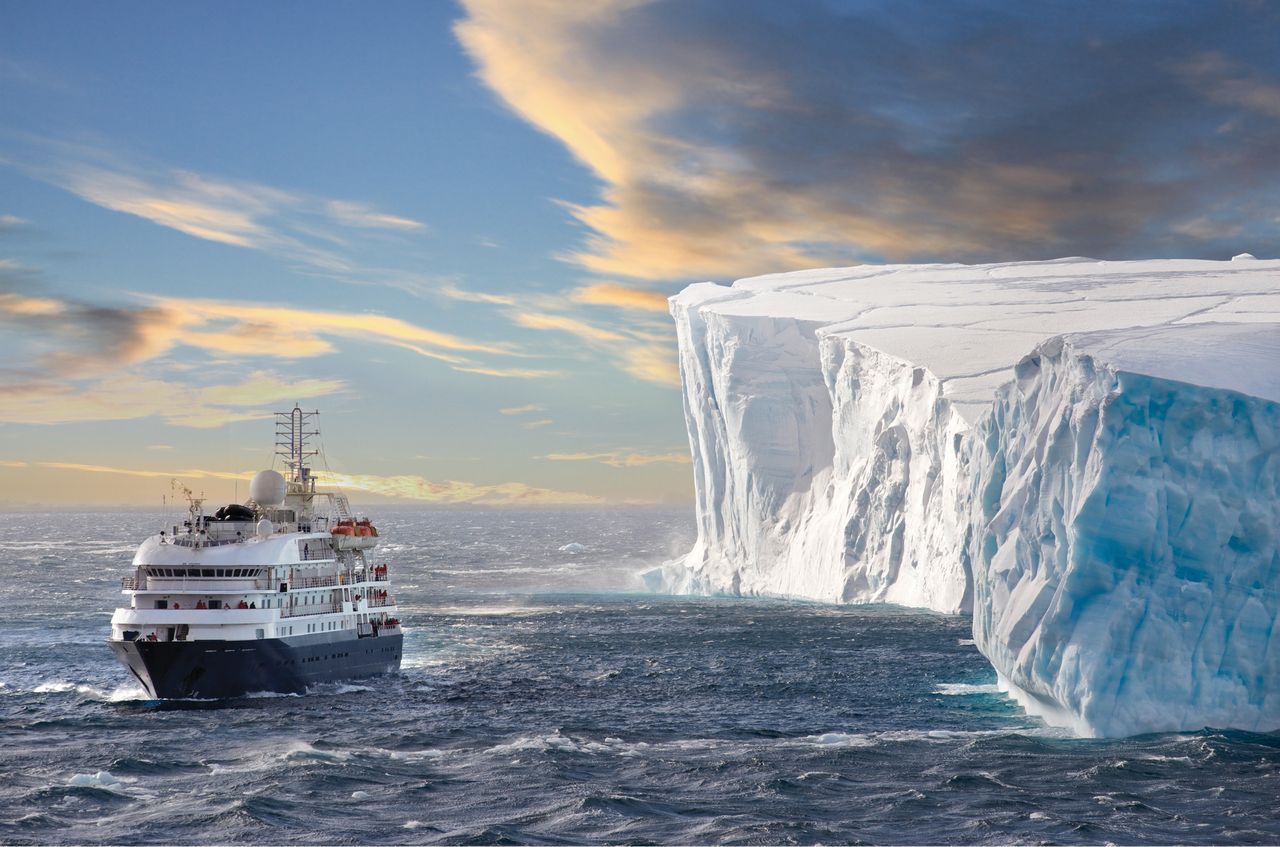 Most head to the bottom of South America via Argentina or Chile and cross the Drake Passage, taking two days to reach the ice.
Many expeditions also visit the Falkland Islands and the stunning South Georgia where Sir Ernest Shackleton is buried at the former whaling station known as Grytviken.
The other route departs Australia / New Zealand and is much more challenging. If you choose to travel from Hobart or New Zealand, it takes about seven days to cruise to the Ross Ice Shelf. It is the more isolated of the two routes and can only be reached by genuine ice breakers.
If the weather is kind, you will get to see Scott's hut on Ross Island which has been frozen in time since 1912 with more than 8000 items, including food, still on the shelves.
Shackleton's hut is also on this island and Mawson's hut is at Cape Denison.
Now, there are a few things you need to be wary of when booking an Antarctic cruise and this is why you need to chat with the experts at Expedition Cruise Specialists.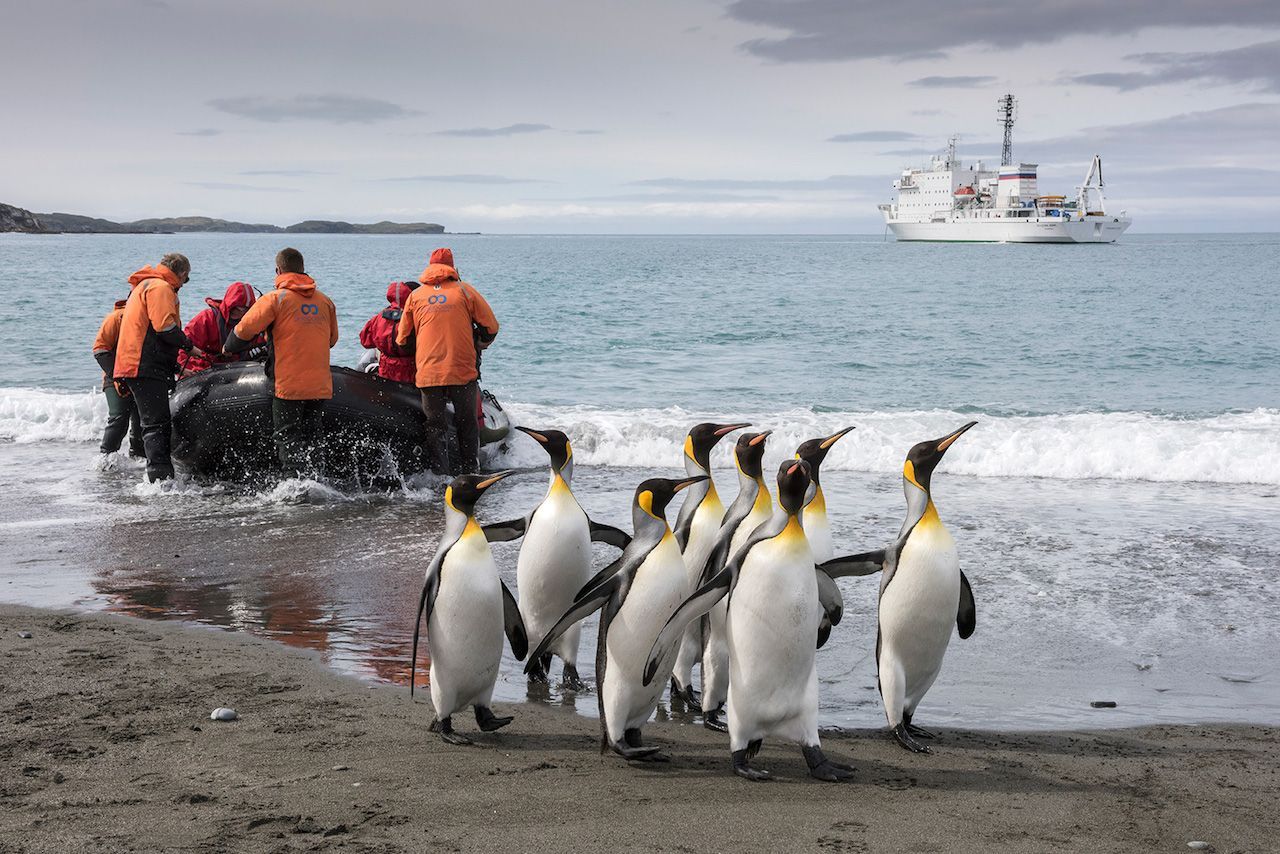 Firstly, you will find larger cruise lines advertising a cruise to the Antarctic, but they only view the ice from a distance; they don't go ashore. A good guide is to remember only 100 passengers per cruise are allowed ashore at any given time.
Since 2011, all ships operating in the area must use lighter grade distillate fuel which protects the environment. This meant that a lot of the heavy oil burning ships operating south of latitude 60 could no longer cruise in the region. Some cruise ships have since introduced a load of the legal fuel on board which they can use in the restricted zone.
However, they still don't risk entering the ice flows or taking passengers ashore. If one of these ships became stuck in ice, it would be a major disaster.
On a genuine expedition cruise you will have access to a ship that can handle icy conditions and heavy weather, a fleet of zodiacs, professional grade equipment and expert guides and lecturers. Before departure they will advise you on clothing requirements and take down details of any medical problems or dietary needs you may have.
You will be in good hands and if you are lucky, you will see penguins, orcas, seals, whales and a wide variety or birdlife. November through to April is the best time to see penguins.
Lastly, if you are keen to go next year may I recommend you talk with the Expedition Cruise Specialists as soon as possible and begin planning the ultimate expedition cruise.
Click here to see Expedition Cruise Specialists' list of recommended Antarctica expeditions.
Dallas Sherringham is a media professional, world traveller and regular contributor to our blog.