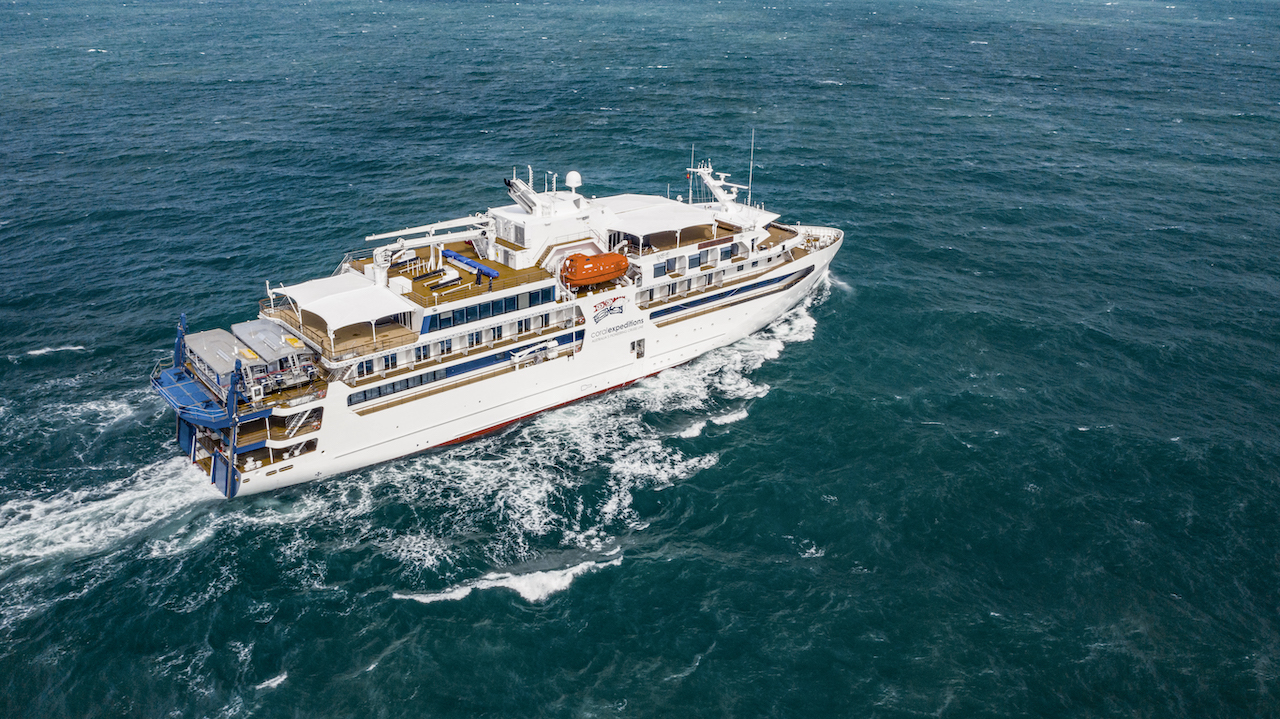 In April this year (2021), Australia's Coral Expeditions launched their newest expedition ship, the state-of-the-art Coral Geographer.
Built by renowned shipbuilder VARD and a sister-ship to 2019's Coral Adventurer, the Geographer accommodates 120 guests in 60 spacious staterooms, more than half of which feature a private balcony. Standout features of the new ship include a spacious dining room that accommodates all guests in a single sitting, a comfortable lounge (which doubles as a lecture room) and multiple bars both inside and out. For guests interested in the inner workings of an expedition ship, the ship's engineer offers tours of the engine room while the Captain is more than happy to have travellers drop by the bridge for a chat and the opportunity to review the ship's charts and track her progress.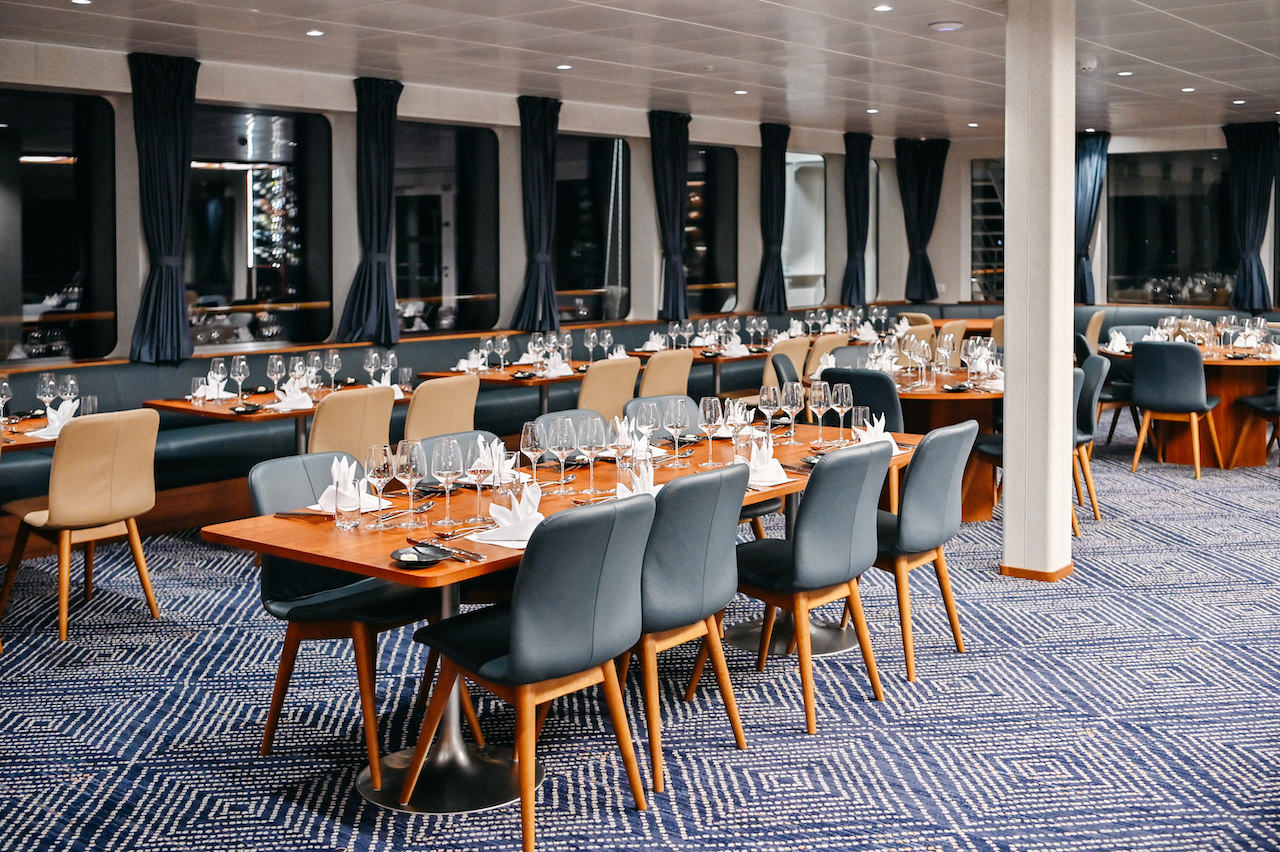 There's five grades of accommodation to select from aboard Coral Geographer, each offering individually-controlled air-conditioning, a choice of Junior King or twin bedding, stylish furnishings and a comfortable en suite. Each stateroom also has original Australian artwork depicting the locations you can explore aboard Coral Geographer. On the Coral and Promenade Decks, staterooms measure 18 square metres, while Explorer Deck Balcony Staterooms up the ante to 21 square metres and the top-of-the-range Bridge Deck Suites measure up at a spacious 35 square metres.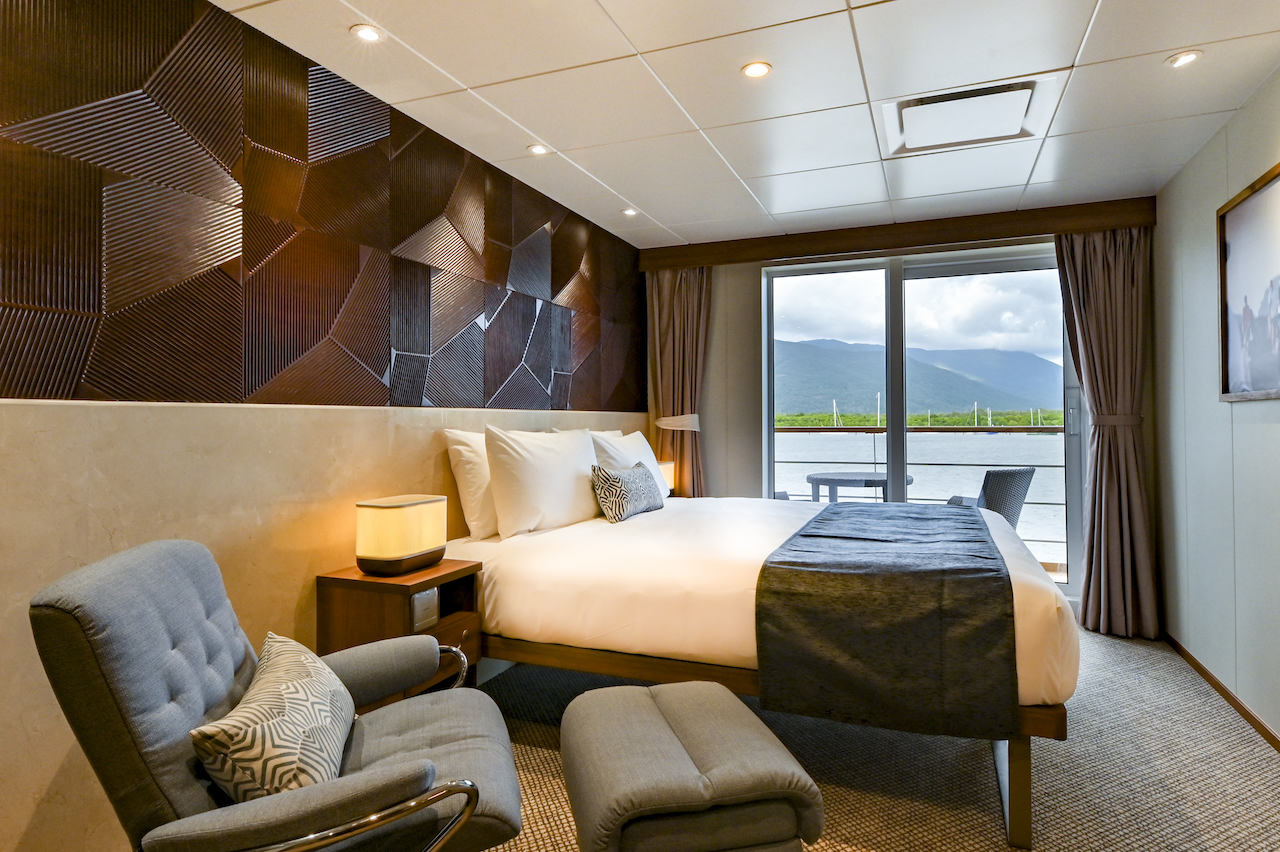 When you cruise aboard Coral Geographer you'll appreciate how her unique range of excursion craft allows access to even the most hard-to-reach locations. Like most expedition ships of her size, Coral Geographer carries a fleet of heavy-duty inflatable Zodiacs for short, adventurous excursions, such as a thrilling ride through Horizontal Falls on her Kimberley cruises. But it's her twin Xplorer excursion tenders make landing ashore and longer excursions up tidal rivers a breeze. Boarding tenders is also easy, a hydraulic platform raises these excursion craft out of the water for extra stability and avoids the need to get your feet wet.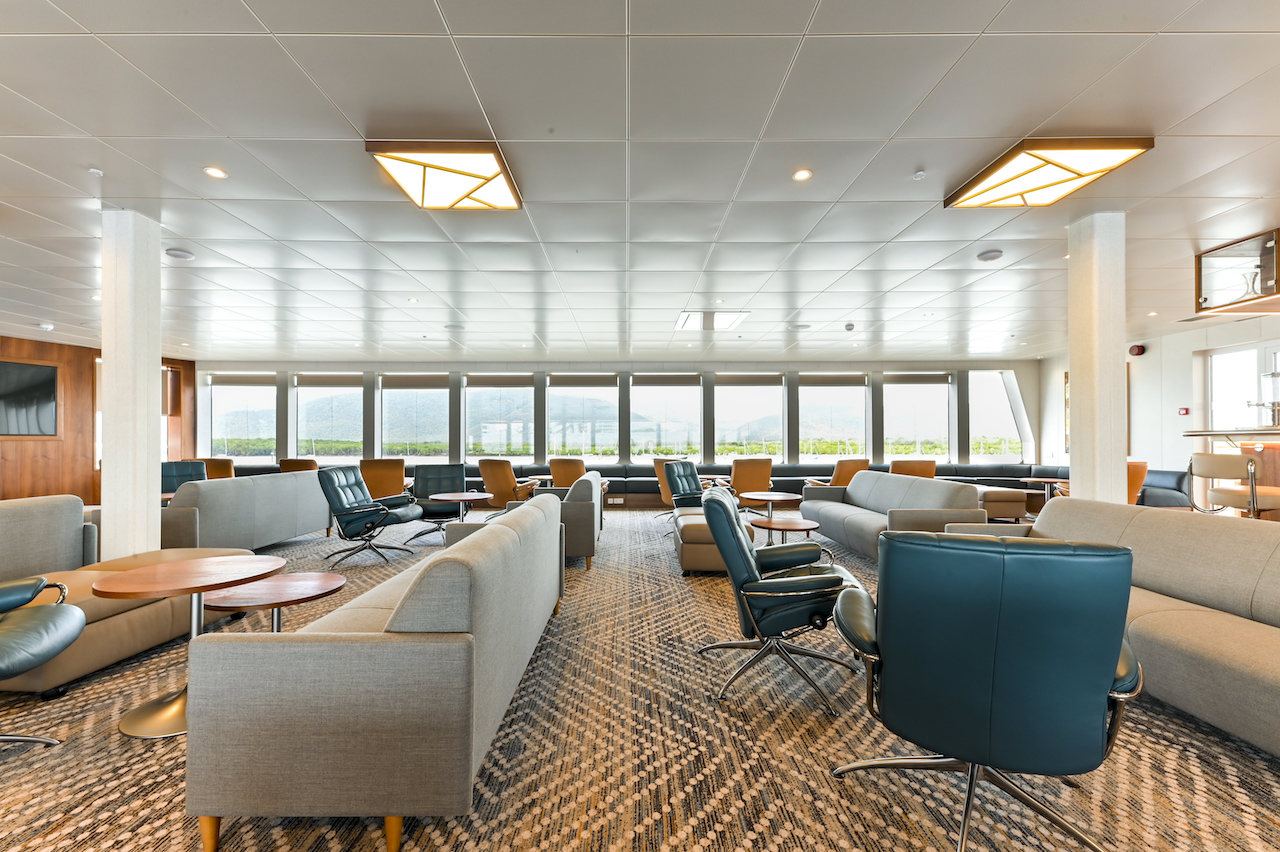 Coral Geographer has been built to full SOLAS (Safety of Life at Sea) specifications, meaning she is fully equipped to cruise the oceans of the world. For now though, with Covid-19 making international sea travel difficult, you can cruise aboard the Coral Geographer on Western Australia's Kimberley Coast (prices starting from $8,350 per person), and a range of other exciting itineraries to lesser visited parts of the Australian Coast. And, from early 2023 we can expect to see Coral Geographer plying the waters of Asia and the Indian Ocean as well.
You can find out more about Coral Geographer by clicking here, and you can also take a quick tour of the ship by viewing the video below.
To secure your place cruising the Kimberley (or further afield) aboard Coral Geographer call the expert team at Expedition Cruise Specialists today on 1800 90 20 80.