Standing on top of the world at the North Pole occupies number one spot on many travellers' bucket lists.
And within good reason; very few people have ever visited arguably the most inhospitable region on earth.
Together with the Antarctic, the polar regions of the earth are like another planet where you can visit briefly but never survive a single day without a lot of backup.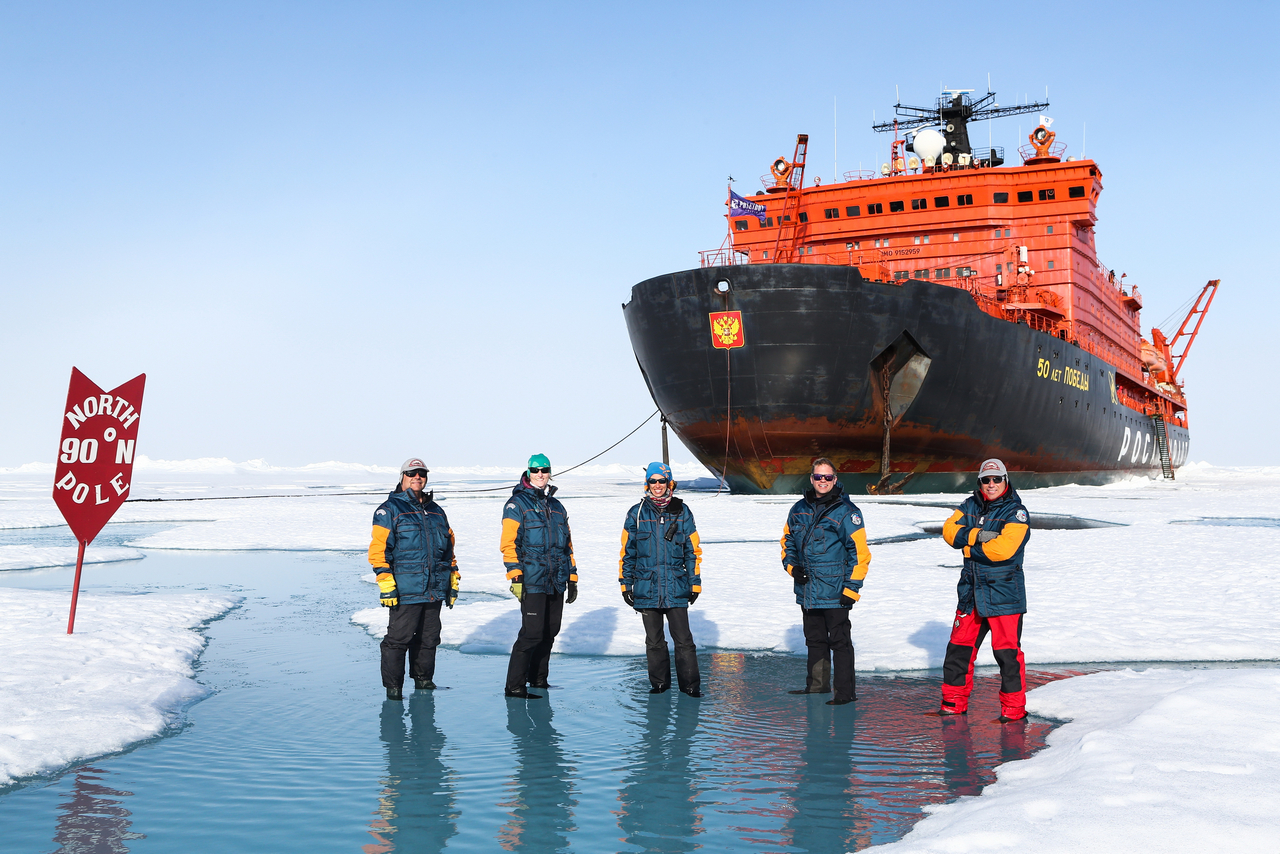 Fortunately the days of "mushing" your way across the ice, stopping to eat the occasional unfortunate seal or the least favourite member of your dog team, are now behind us.
We can make it to the North Pole or explore the Antarctic in relative comfort and complete safety.
With this in mind, it is amazing to think a century ago that neither pole had been visited.
I grew up reading tales of the tragic Robert Falcon Scott battling his way to the South Pole and the heroic Shackleton's Argonauts. The photos taken on that journey by Australian Frank Hurley were stunning, given the conditions.
Today's modern polar ships are a far cry from the old windjammers that took months to get anywhere and will get you there quickly and comfortably.
Throw in the chance to see the Northern Lights and a polar bear, which some travellers seem to have far more affection for than the pole itself, and you have the perfect adventure holiday.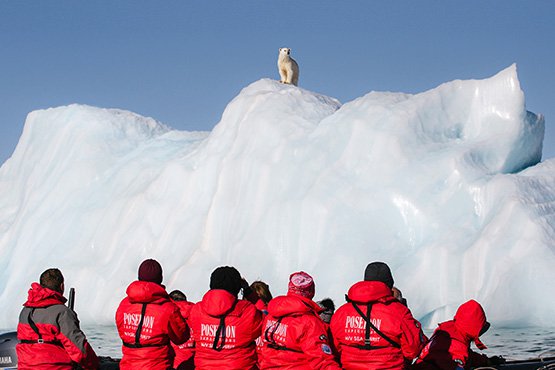 Now, these types of holidays are still a challenge for tour companies so they are understandably more expensive than your normal nine night cruise to Noumea.
I know am preaching to the converted, however your adventure still needs a lot of planning. It's not a simple case of jumping on a ship and saying: "Take me to the ice!"
Fortunately, Expedition Cruise Specialists are her to assist you all the way to the end of the earth. Polar operator Poseidon Expeditions have teamed up with Expedition Cruise Specialists for the 2018-19 season. And if you book now, you can save yourself a pile of money.
If you look at the itineraries they have available, you will soon realise there are a lot of options to choose from when heading north or south.
Iceland, Greenland, Franz Josef Land, Spitsbergen in the Arctic Circle and the Falklands and South Georgia in the Antarctic all feature along with the allure of the poles.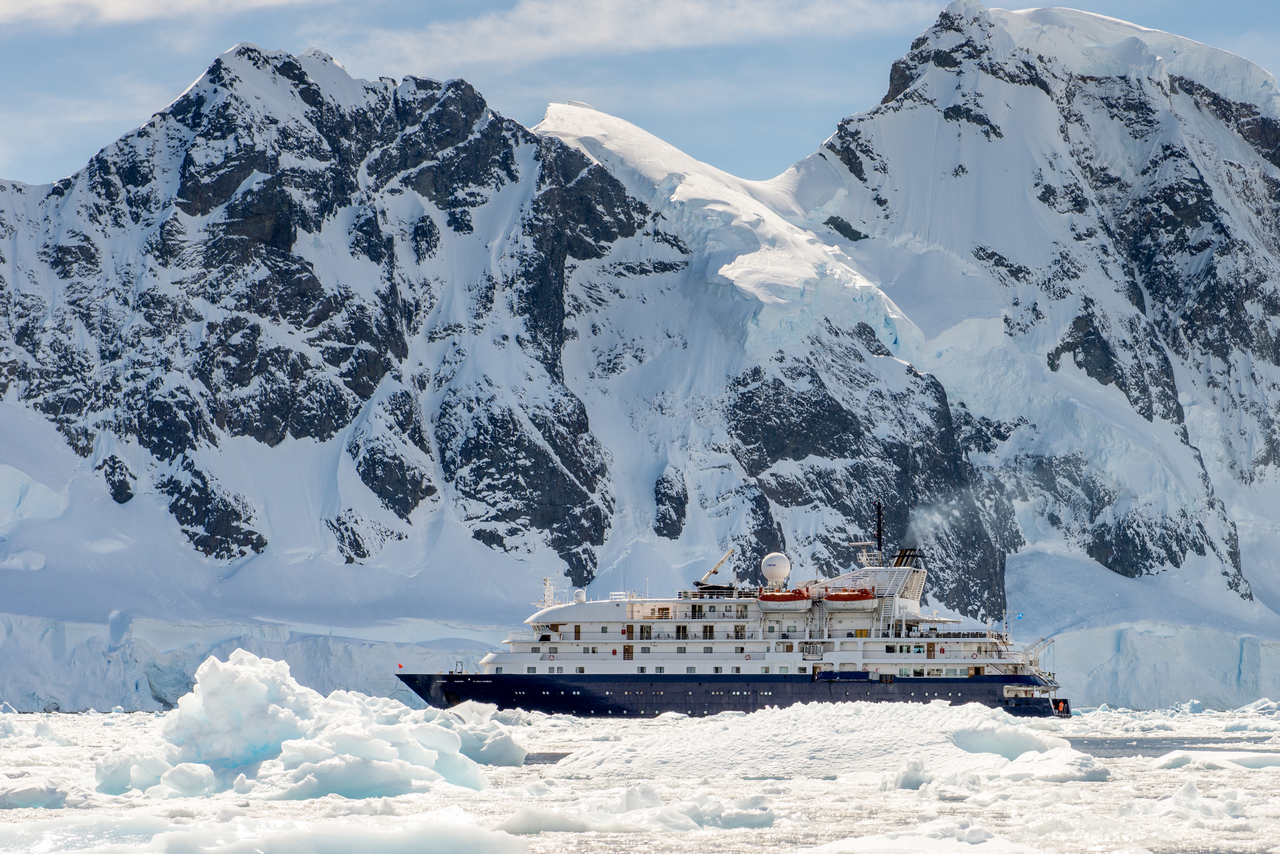 If I had my "druthers", I'd love to cruise to Iceland or Greenland. The fire and ice of Iceland, a country ripping itself in two geologically speaking, would be stunning to witness first hand.
Expedition Cruise Specialists GM and adventure cruise guru Andrew Castles told me the discounts were available to both the Arctic and Antarctic, including the North Pole.
"We have combined with Poseidon Expeditions to offer discounts of up to 20% on several exciting cruises. Offers like this are rare because expedition cruising is booming and the cruises fill up fast," he said.
The discounts mean clients can save USD$5,379 on a 15 day Antarctic cruise or USD$2,979 on a 12 night Northern Lights and Arctic expedition.
"You can go all the way to the North Pole on a 14 day Top of the World expedition and save USD$2,225 simply by booking early," Mr Castles said.
To take advantage of the offers, you need to book before July 31 this year.
Expedition ships featured in the offer are the 100 passenger Sea Spirit and the nuclear powered ice breaker 50 Years Of Victory.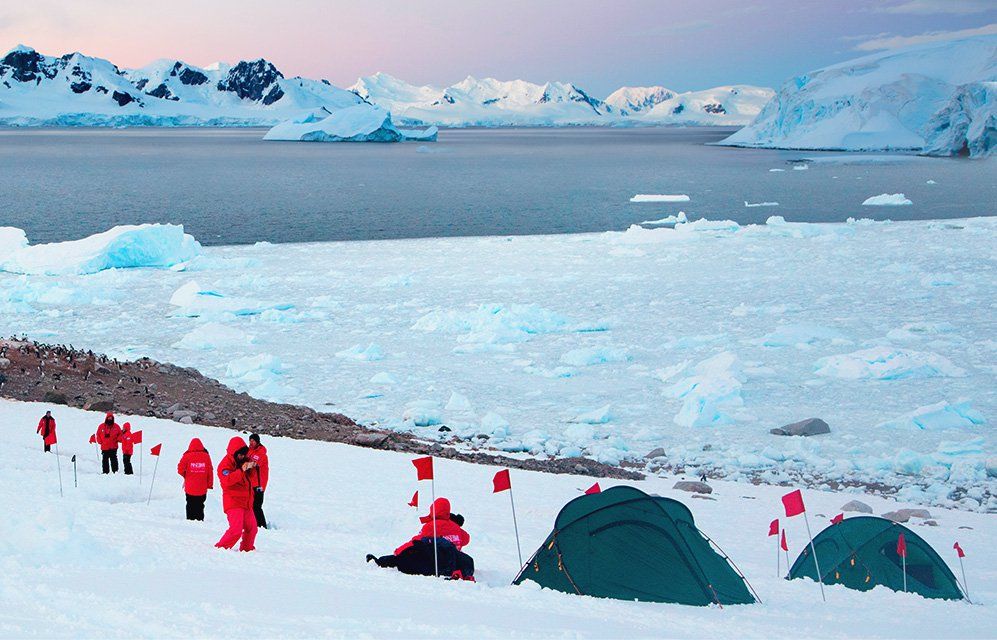 I was intrigued to learn that the number of passengers on board is really important when visiting Antarctica. Treaty regulations limit the number of passengers going shore at one time to just 100. So, if you head south on a larger ship with several hundred passengers, your chances of getting ashore are severely limited.
Similarly, venturing to the North Pole requires a really specialised ship. The nuclear powered 50 Years Of Victory can smash its way comfortably through ice as thick as three metres. It will get you to the pole and give you the unique chance to stand on the ice and celebrate one of life's greatest achievements.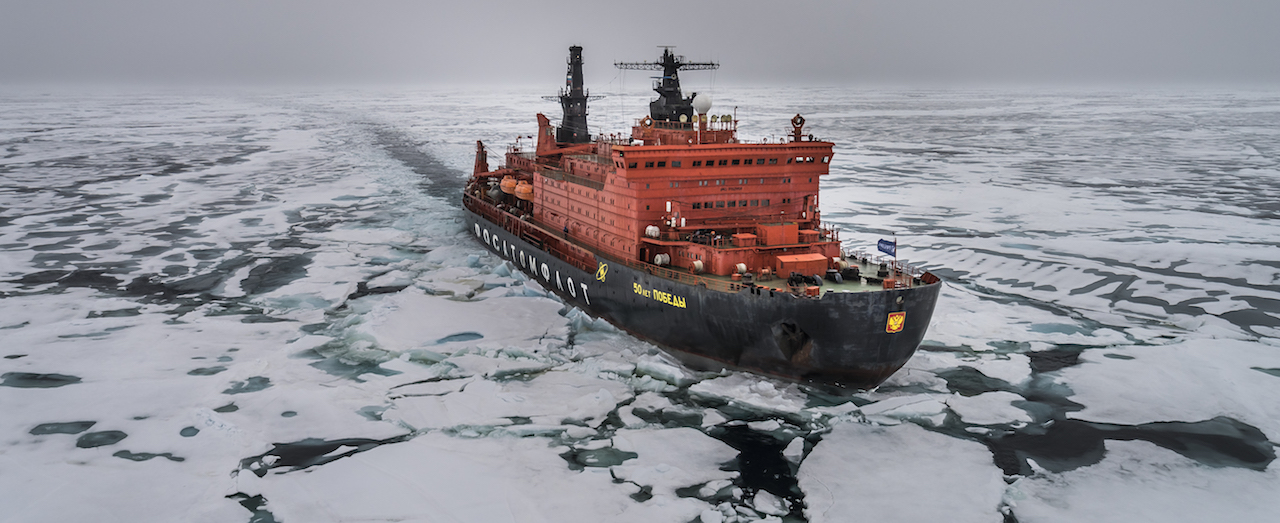 Once again, the ship has a maximum of 128 passengers so you will always be well looked after and made to feel part of an exclusive team.
There are many discounts being offered across a range of cruises by Poseidon Expeditions and Expedition Cruise Specialists.
Dallas Sherringham is a media professional, world traveller and regular contributor to our blog.