So you're ready to sign up for that once-in-a-lifetime, bucket list expedition cruise you've had your eye on for years, but don't know which ship offers the best experience? In this short guide we've pulled together our five best tips to help you sort the wheat from the chaff:
Tip 1. Consider the cruising conditions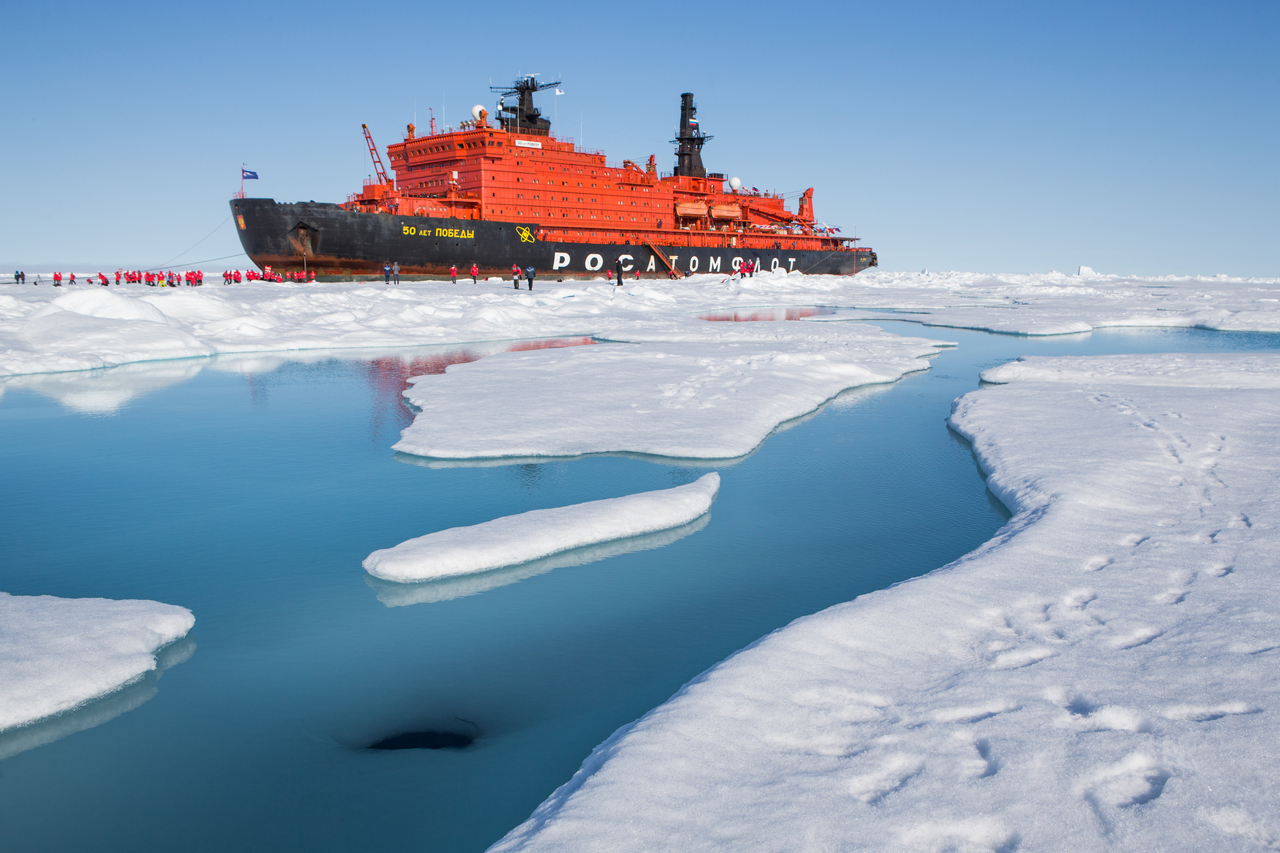 Even if you're a top-of-the-tree loyalty club member with a particular cruise line, make sure you don't lock yourself in before doing the proper research. You'll need to consider things such as tides and sea conditions to work out which ship best suits the destination. And don't overlook smaller, local operators (rather than the major international lines), often they will have quite a few secret spots up their sleeves that the biggies don't know about.
A few things to keep in mind:
Some choices are obvious; if it's your ambition to reach 90 degrees north (otherwise known as the North Pole), then a powerful icebreaker will be your best bet. Other times the answer won't be so simple and will require a bit of investigation.
Tides (yes really). Australia's Kimberley Coast - one of the world's hottest destinations for expedition cruisers - is renowned for its 13-metre tides (that's over 40 feet!) governing access to rivers and tributaries, meaning that larger expedition ships offer more restricted itineraries than their smaller counterparts with shallower drafts.
An expedition that includes a lot of open-water steaming will be more comfortable on a larger ship, and definitely one with active stabilisers. Areas of the Drake Passage and Southern Ocean (for Antarctic expeditions) can be really hairy, and a bigger ship will offer a more comfortable crossing – just make sure it doesn't have more than 100 guests though (see below).
If your preferred itinerary requires several 'days at sea' make sure your ship has enough in the way of entertainment or lectures to keep you amused on those days.
When cruising in the polar regions make sure the ship has individually-controlled heating so you can 'set and forget' your own comfortable cabin temperature (also applies in reverse for the tropics).
Tip 2. Consider passenger numbers
Sure, bigger expedition ships are likely to offer more onboard dining and entertainment options, but sometimes more passengers can also hinder exploration. If you're headed for Antarctica be aware that only 100 people are allowed to land in the same place at any one time. If you're on a small ship of up to 100 passengers, then you get a chance to go ashore every time. If the ship is larger, sometimes you might miss out as others have 'their turn'. I know that would annoy me - so make sure you pick a ship that limits its passenger numbers to under 100 when travelling to Antarctica - even if it normally accommodates more.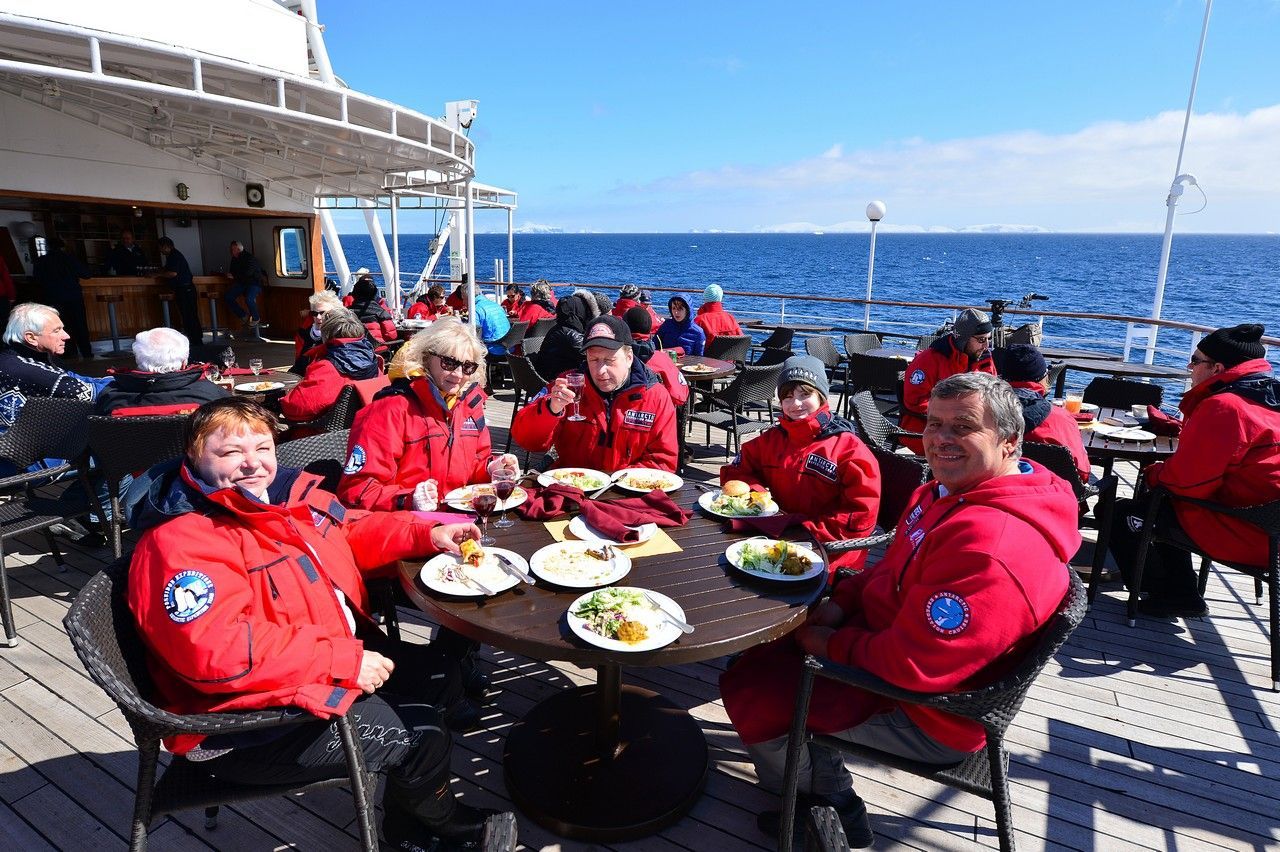 Tip 3. Check out the cruiseline's demographic
Have a good look at the promotional photos issued by the cruiseline to get a feel for the demographics of their typical client. If you're an active adventurer always champing at the bit to put on your shoes for a long hike, you might be disappointed if the activity levels are toned right down to cater for a not so young-at-heart clientele. Checking out photos from previous expeditions - and reviews on sites such as www.cruisecritic.com - will give you a good idea of what to expect.
Tip 4. Find out the type. of excursion tenders used by each ship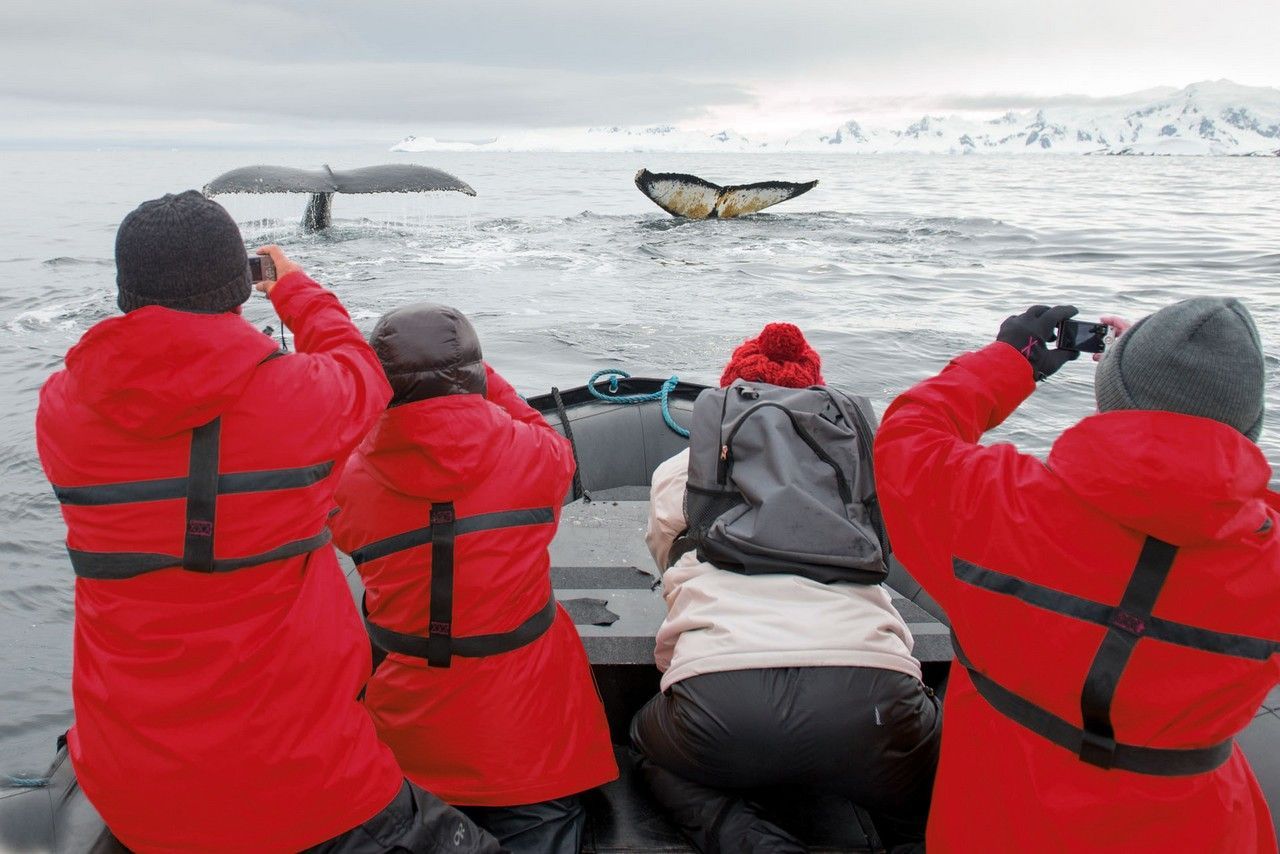 Zodiacs (heavy-duty inflatable dinghies) are the mainstay of the expedition cruise industry, but make sure your ship of choice has enough of them to be able to move travellers quickly! You don't want to be sitting on board waiting for your turn to be ferried ashore while others are in the midst of a once-in-a-lifetime wildlife encounter. Some cruiselines have come up with ingenious inventions to move guests quickly and it's also worth considering whether the ship offers use of kayaks, paddleboards, bicycles and other expedition equipment to allow you to get out and explore at your own pace.
Tip 5. Make sure the expedition team is top notch

The best expedition teams can turn a good expedition into a life-changing journey. Not only are they responsible for ensuring day to day plans go off without a hitch, they will also be behind the scenes solving dramas (weather, technical malfunctions, unhappy locals) before you even know about them. Typically, the best expedition leaders spend their time working in one region - Alaska is a good example - which they know like the back of their hand, rather than following a ship on its annual schedule all around the world.
Also keep an eye out for guest lecturers, resident photographers and other experts joining an expedition team - they can really add a new dimension to the experience. Most importantly, don't be afraid to ask for more details about the expedition team - most cruiselines will be more than happy to provide you with their bios ahead of time.
So there you go - our five top tips to consider in choosing a ship for your next expedition. Contact our expedition specialists for more expert advice and top tips!