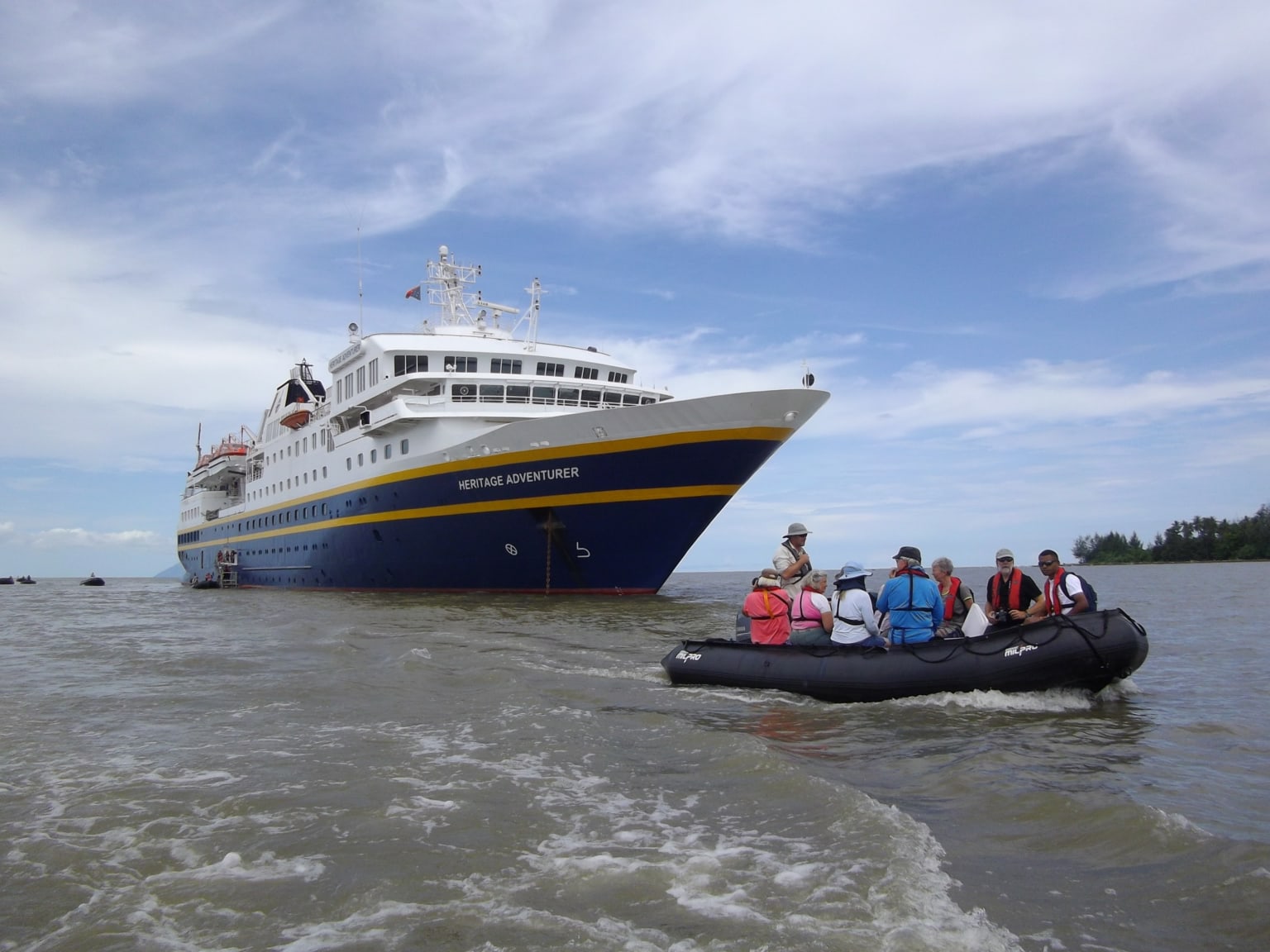 From New Zealand to Australia's Kimberley Coast, and the Islands of Asia and the South Pacific to Antarctica, Heritage Adventurer's status as the 'Grande Dame' of expedition cruise ships continues into 2023.
Originally launched as the legendary Hanseatic for Germany's Hapag Lloyd Cruises back in 1993, Heritage Expedition's 125-metre, 140 passenger expedition ship enters her 30th year in service in 2023, an incredible milestone which has seen her clock up numerous firsts and awards, including operating more than 130 expeditions to Antarctica, transits of both the Northeast and Northwest passages and a record for having reached the coordinates 85°40.7′N 135°39.6′E, just 480 kilometres from the North Pole on 26 August 2014, the most northerly point on the globe reached by a non-ice-breaker passenger ship.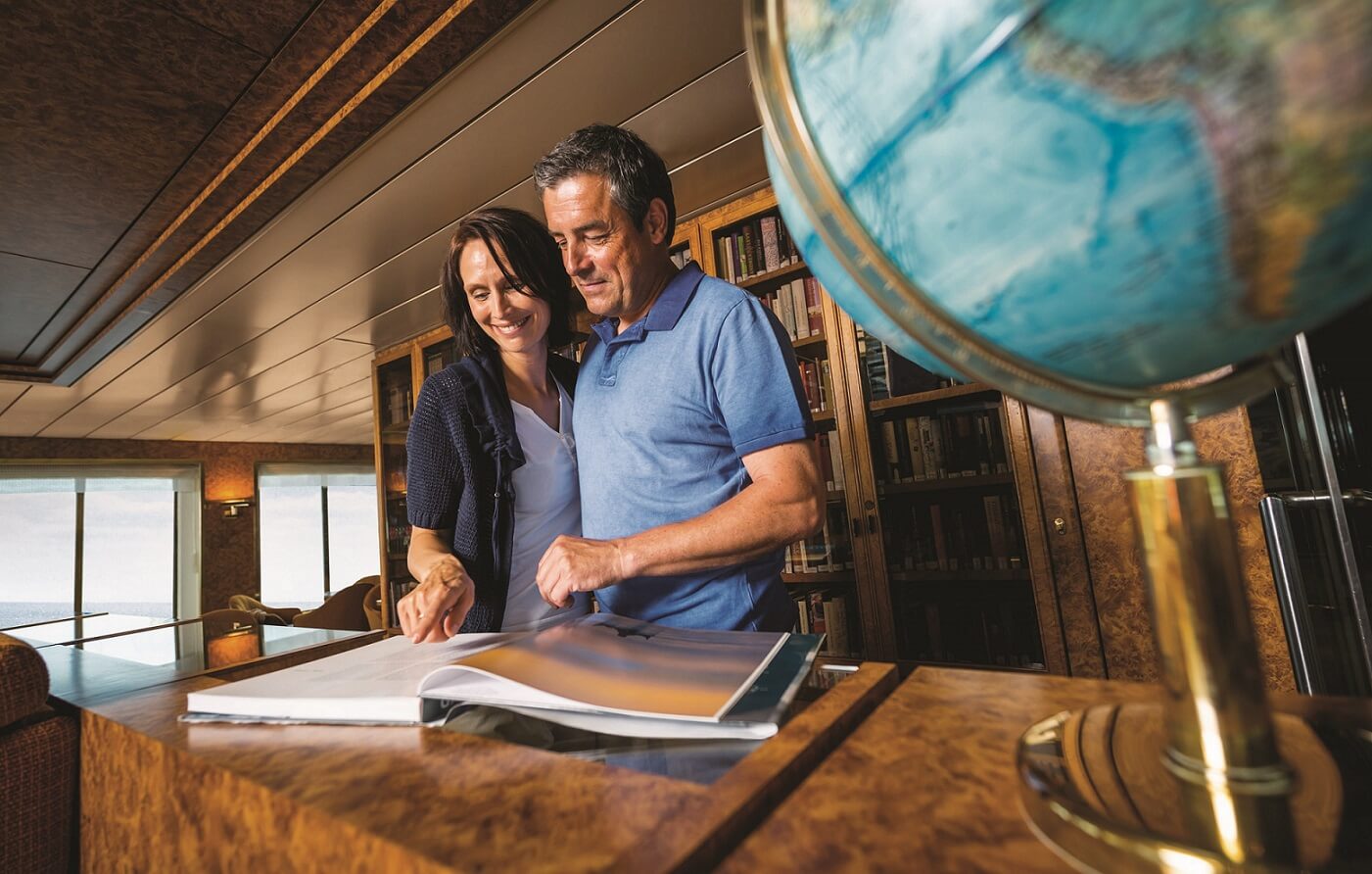 Following a brief stint with the now defunct One Ocean Expeditions, and a newly-completed refurbishment, Heritage Adventurer is returning under a long-term contract to operate for New Zealand's Heritage Expeditions. With a history stretching back over 35 years, Heritage has long been focussed on small group, environmentally-friendly expeditions. Founded by biologist Rodney Russ and his wife Shirley, today a second generation of Russes - Aaron and Nathan - continue to develop innovative expeditions to some of the world's most remote corners.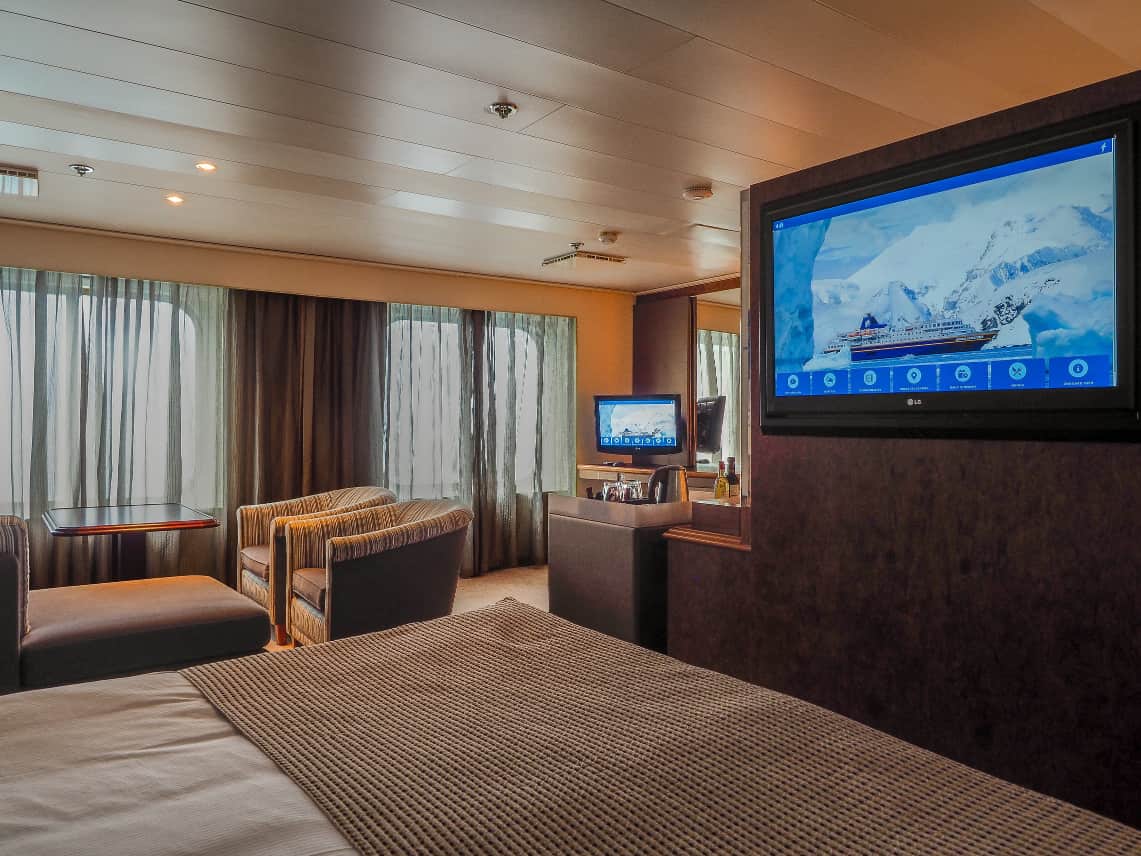 Originally designed to accommodate 184 travellers, Heritage Adventurer now welcomes just 140 expeditioners, ensuring spacious, stylish and comfortable voyages. Cabin choices range from the top-of-the-range Heritage & Worsley suites through to Superior cabins. There's also a number of triple-share cabins available, a rarity on expedition ships these days (ideal for a group of friends travelling together) and well-priced single cabins for solo travellers. Click here to see the room types and deck plans.
When it's time for adventure ashore, a fleet of 14 Zodiacs (inflatables) ensures all guests are able to maximise their expedition experience.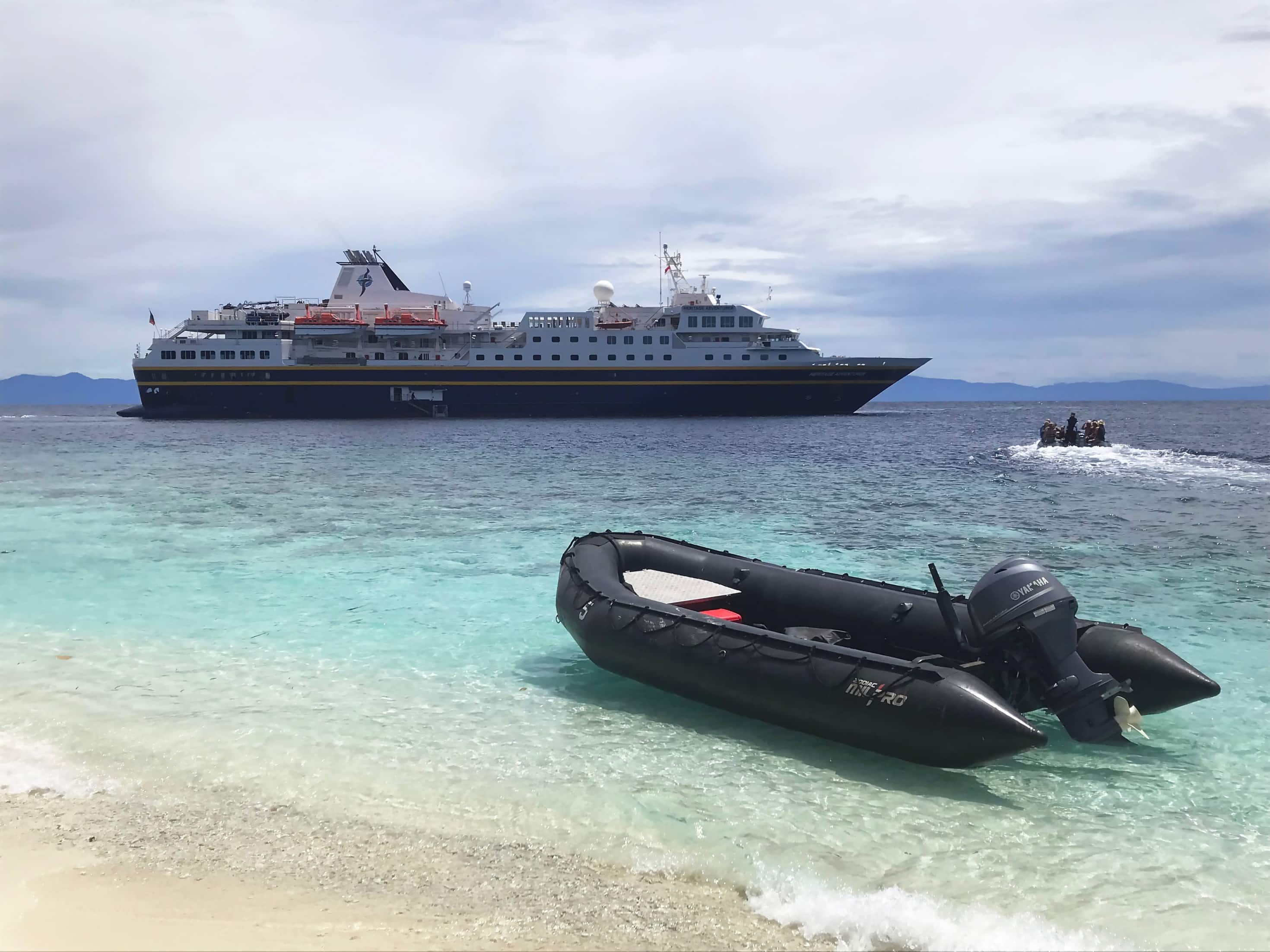 In 2023 you can choose to experience the Heritage Adventurer on any number of journeys, from the Sub-Antarctic Islands, all the way down to Antarctica itself (it's one of the few ships operating from Australia / New Zealand down to Antarctica – most these days operate from Ushuaia in South America), along Western Australia's Kimberley Coast, and through the Pacific Islands, Micronesia, Indonesia and Japan.
Heritage Expeditions is also well-known for their Russian Far East, Across the Top of the World (along the northern coastline of Russia) and Wrangel Island (home of the polar bear) expedition cruises, however with the current political climate these expeditions have been put on hold for now. We can perhaps expect to see those journeys resume in 2024 or 2025, depending on the 'Russia situation' at that time, and they are well worth a look as a worthy addition to any adventure traveller's bucket list.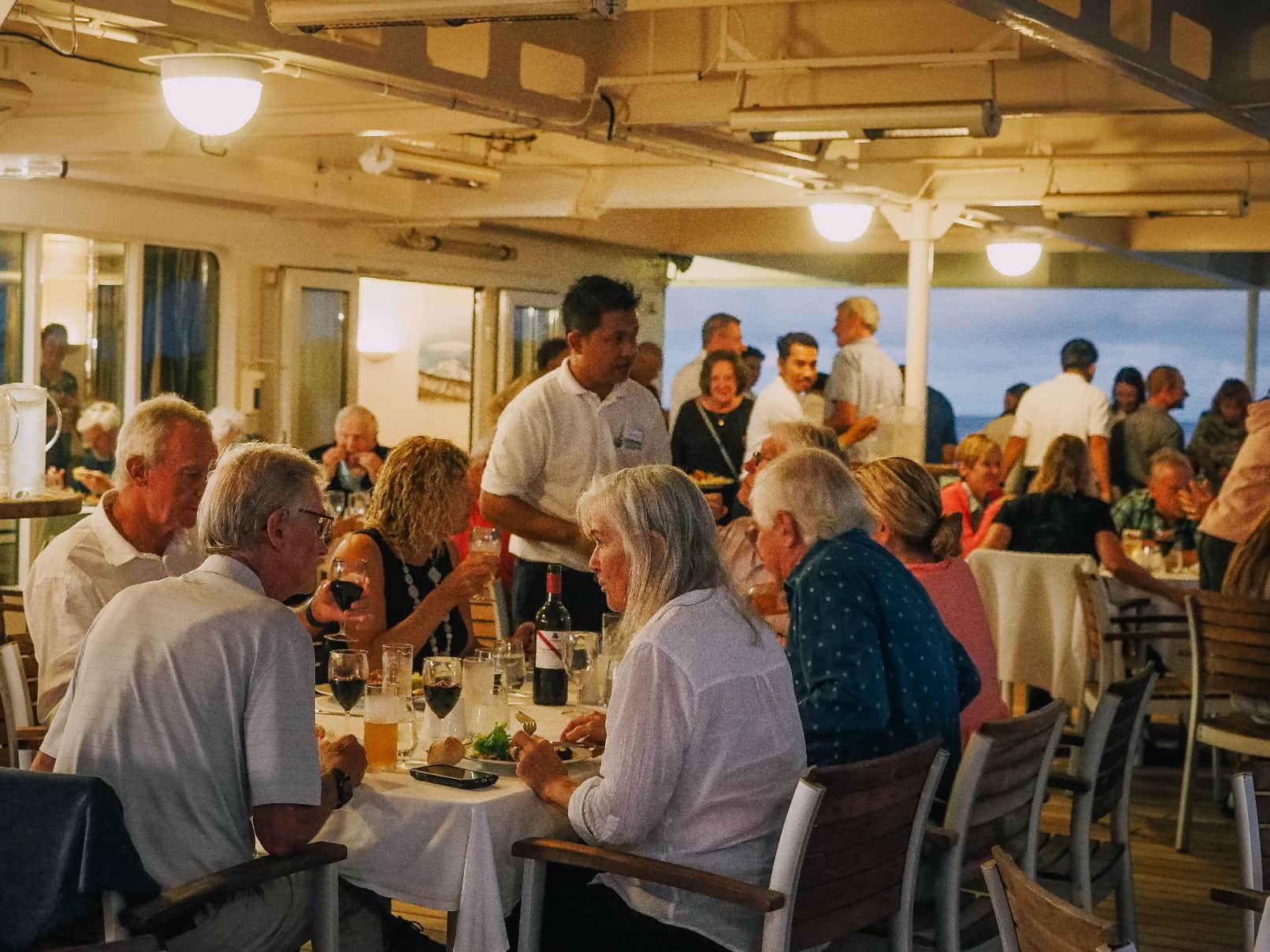 Click on the links below to check out some of Heritage Adventurer's signature 2023 expeditions:
Antarctica – Ross Sea – In the Wake of Scott & Shackleton
New Zealand – Beyond Fiordland – New Zealand's Wildest Islands
Australia – Kimberley Coast – Kimberley Explorer
Asia – Undiscovered Philippines & Indonesia
To reserve your place aboard Heritage Adventurer, or to find out more, contact the expert team at Expedition Cruise Specialists today on 1800 90 20 80 (or +61 7 4041 2101 if calling from outside Australia) or email us here.