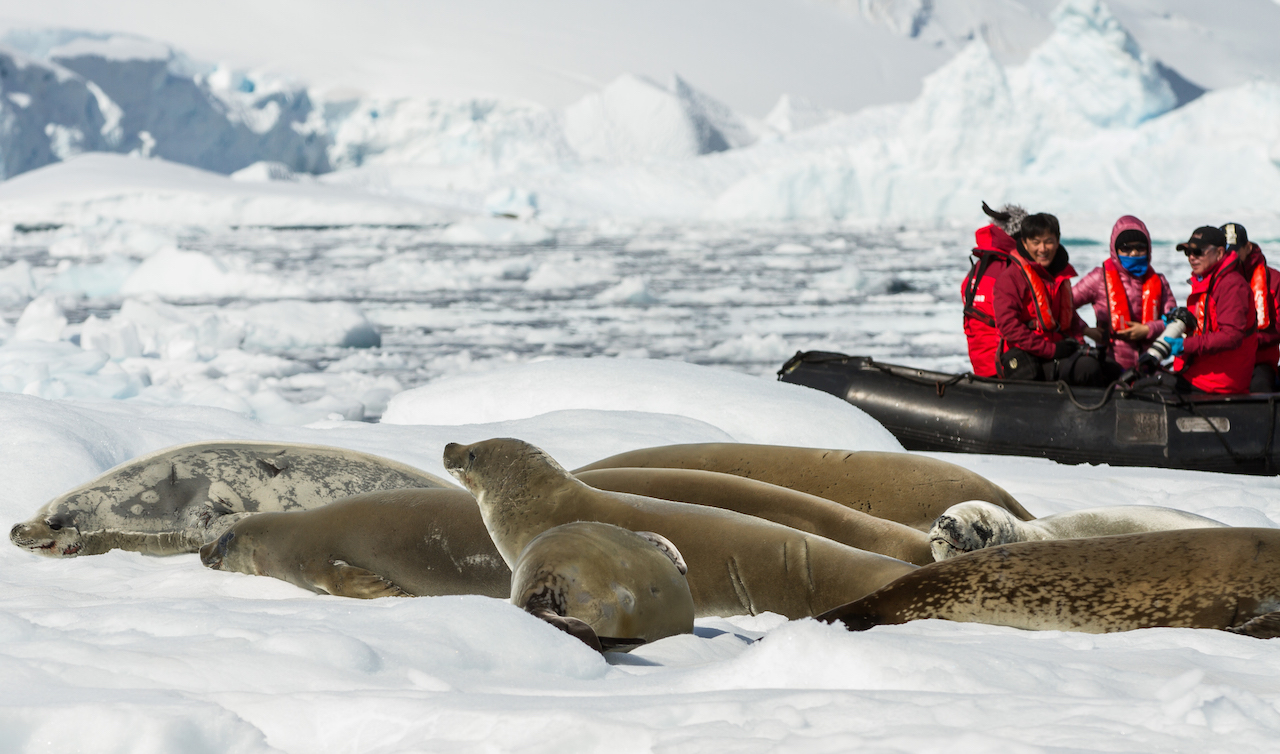 We are thrilled to advise that one of our polar partners Oceanwide Expeditions has been named the World's Best Expedition Cruise Line for 2022 in the annual 'World Cruise Awards'.
Taking out the honours in a packed field of nominees, which also included Australia's own Coral Expeditions and Aurora Expeditions, Oceanwide's victory is over a quarter of a century in the making. Commencing operations in the Netherlands in 1993 with one ship cruising in Svalbard, Oceanwide has since grown to operate a fleet of five ships, including two 'state-of-the-art' new-builds Hondius and Janssonius.
These days, Oceanwide Expeditions has an incredible array of expedition itineraries on offer, from the Arctic and Scandinavia, right through to Antarctica. In Antarctica, Oceanwide offers travellers a wide range of programmes to choose from, including unique BaseCamp expeditions designed for more active travellers, along with comprehensive 30-day 'Across Antarctica' voyages travelling between Ushuaia in South America and Bluff in New Zealand.
Here's an overview of Oceanwide Expeditions' fleet of small ship as we enter 2023:
The Newbuilds
Launched in 2019 & 2022 respectively, Oceanwide's two new sister-ships Hondius and Janssonius set a high standard for polar expedition cruises. At the time of her launch, Hondius became the first of the new breed of polar expedition ships to achieve Polar Class 6 certification.
Accommodating up to 170 travellers, both Hondius and Janssonius are the ideal size for polar expedition, not too large to limit time on the ice in Antarctica, but large enough to offer all the 'mod cons' and space that travellers are looking for.
Featured itineraries:
Antarctica Discovery & Learning – 11 Days from Ushuaia
Falkland Islands, South Georgia & Antarctica – 21 Days from Ushuaia
In Search of Polar Bears & Pack Ice – 8 Days from Longyearbyen
Scoresby Sund & Aurora Borealis – 9 Days from Reykjavik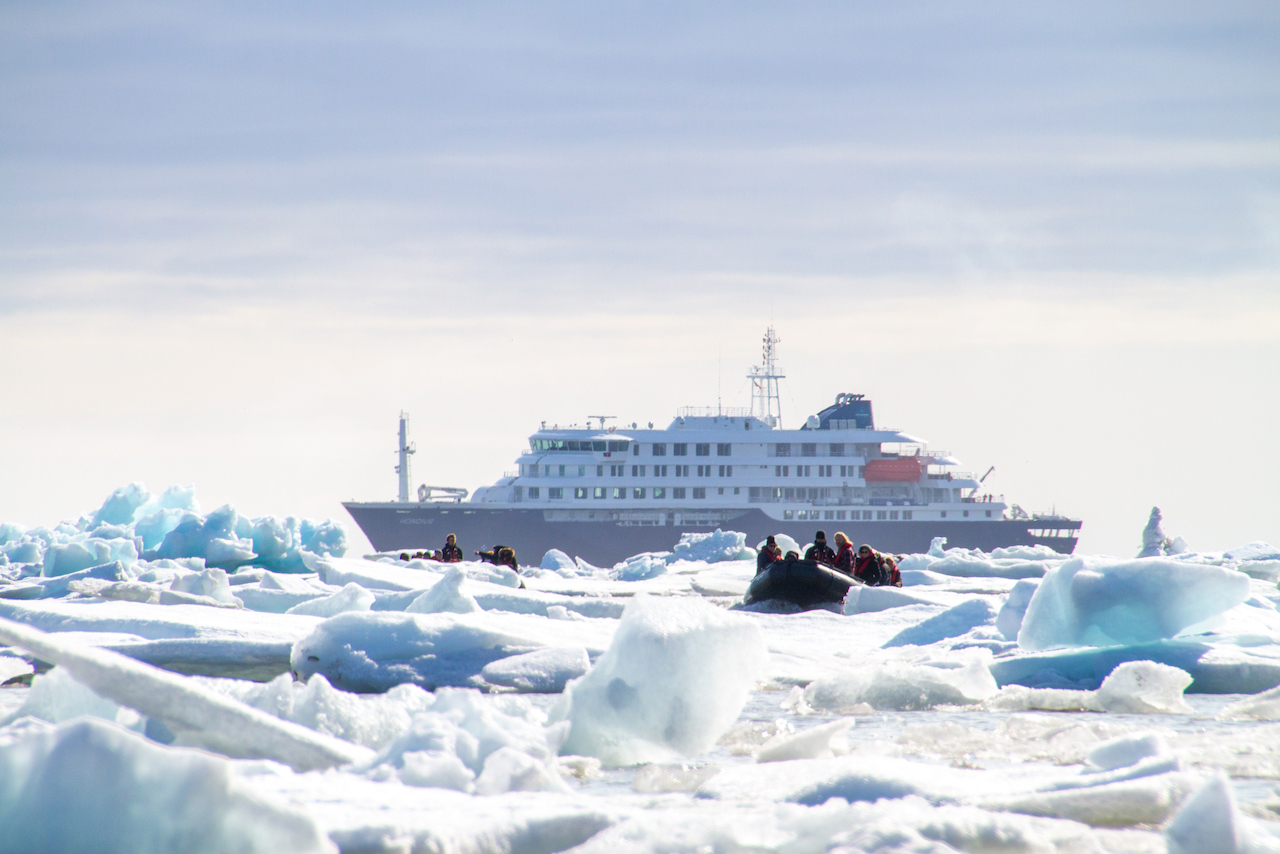 Classic Expedition Ships
Oceanwide Expeditions operate two classic expedition ships, Ortelius and Plancius. Built in the 1980s as research vessels, these ships offer a real expedition experience. While they may not have all of the 'bells and whistles' of the newest expedition ships, they are tough and hardy vessels that can have intrepid travellers exploring the pack ice and beyond.
Featured itineraries:
Across Antarctica – 32 Days from New Zealand to South America
Antarctica Basecamp – 13 Days from Ushuaia
Weddell Sea; In Search of the Emperor Penguin – 11 Days from Ushuaia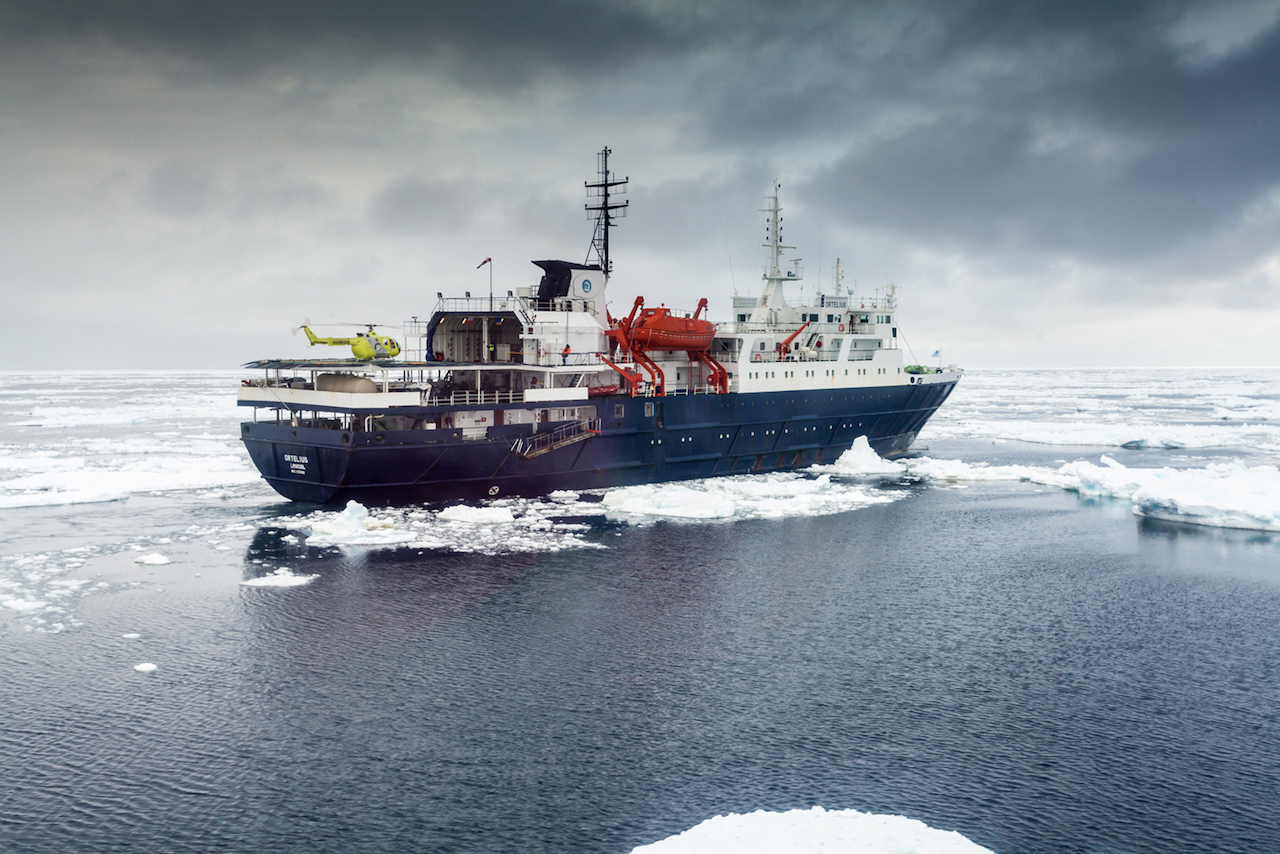 The Schooner
For something a little different in the Arctic, Oceanwide's three-masted schooner Rembrandt van Rijn is well suited for expedition cruising among the fjords of Greenland and Spitsbergen and coastal Norway voyages. This vessel accommodates a maximum of just 33-travellers on her expeditions.
Featured Itineraries:
North Norway Whale Safari & Northern Lights – 8 Days from Tromso
Alpine Peaks of Spitsbergen; Ski & Sail – 8 Days from Longyearbyen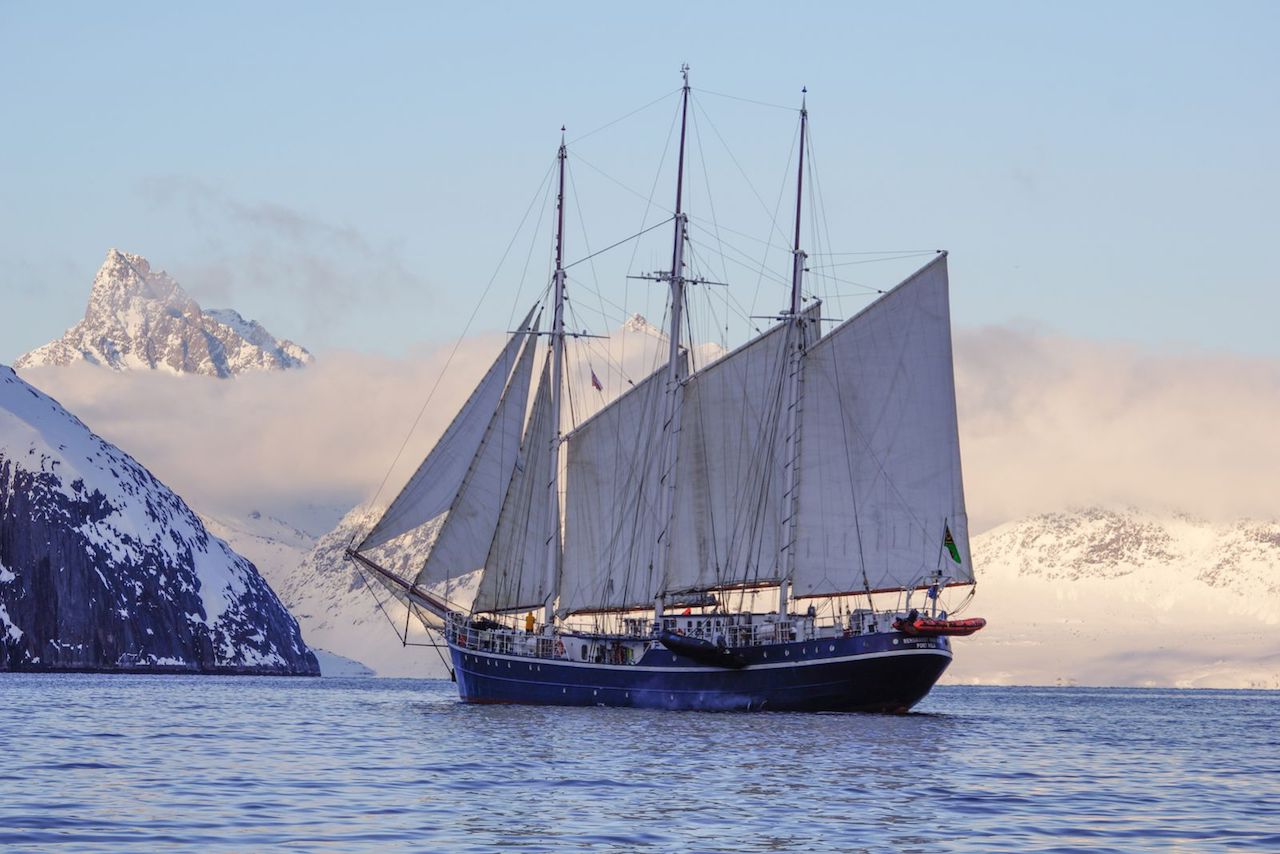 If you would like to experience what makes Oceanwide Expeditions 'the World's Best' for yourself, contact the team at Expedition Cruise Specialists today on 1800 90 20 80 and we will be happy to run through the options with you. Whether you're discovering the Arctic or Antarctica our team are ready to help make your holiday dreams become a reality.