Latest Special Offers & Savings

EARLYBIRD SAVINGS ON KIMBERLEY CRUISES
Ask us about special earlybird savings on 2021 Kimberley cruises. Take advantage of some great savings and bonus offers, valued at up to $4,178 per couple! Call us today on 1800 90 20 80 for details of these special offers and applicable cruises.
Here's just some of the Kimberley's best expedition ships we work with:
Coral Discoverer
True North
Great Escape
Kimberley Quest II
Eco Abrolhos
Odyssey
Kimberley Pearl
Diversity
Reef Prince
Coral Adventurer
Coral Geographer

We've got some great deals on Kimberley Cruises available now! Enquire for latest special offers.

SAVE 30% OFF AQUA MEKONG CRUISES
Cruise Vietnam's mighty Mekong aboard the luxurious Aqua Mekong and save 30% off regular prices when you cruise between 1 May and 6 August 2020.
See more about Aqua Mekong and her itinerary

Conditions:
Savings are applicable to a limited capacity on select departures and is available on a first come, first serve basis.
Aqua Expeditions reserves the right to withdraw special offers at any time and without notice.

CORAL EXPEDITIONS FIRST TIME TRAVELLER DISCOUNT - 2020 EXPEDITIONS
Travel with Coral Expeditions for the first time and save $250 per person on Tasmania voyages, and $500 per per person on all other 2020 voyages. Subject to availability and not combinable with any other discount. Enquire for full details.

SAVE 15% ON 2022 KIMBERLEY CRUISES ABOARD REEF PRINCE
Join the stylish 36-passenger Reef Prince cruising the Kimberley Coast between Darwin and Broome in 2022 and SAVE 15% off normal prices when you book and deposit before 31 July 2020. This popular ship always sells fast so book early for the best prices and availability.
Discover more about Reef Prince

SAVE 10% ON SELECTED ARANUI 5 DEPARTURES
Cruise French Polynesia and the Marquesas Islands aboard the unique Aranui 5 and SAVE 10% off normal prices on selected dates.

All cruisers save 10% on the following cruises:
28 January 2021
* Prices on this website are after the discount has been applied.
Travellers 60+ years of age receive a 10% discount on the following voyage:
10 September 2020
13 February 2021

See Aranui 5's Marquesas islands itinerary

SAVE 20% ON 2021 ECUADOR AMAZON CRUISES ABOARD ANAKONDA
Take 20% off our published 7-night cruise prices when you choose to cruise the Ecuadorian Amazon aboard the stylish Anakonda between 01 January and 19 December 2021. Must book and deposit before 31 August 2020. Contact us today for full terms and conditions.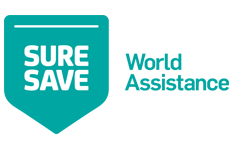 SAVE 25% ON SURESAVE TRAVEL INSURANCE
When you book your cruise with Expedition Cruise Specialists.
Read more about our SureSave Insurance policies.
* Conditions apply. Please ntoe that we are only able to offer travel insurance products to Australian citizens and permanent residents.

EXPEDITION CRUISE SPECIALISTS DEFENCE DISCOUNT
Expedition Cruise Specialists has joined forces with Australian Partners of Defence (APOD) to offer all current and former ADF personnel and their direct family members a $100 per person saving off the total price of your expedition cruise.
For instant access to this exclusive veteran discount, simply login or register at www.APOD.com.au, verify your defence connection with APOD and obtain the promo code. Saving has never been easier!