If you are a child of the Fifties or Sixties there is something about Alaska that draws you in.
In the days before Google Earth and innumerable documentaries, this was a largely unexplored region. It was kind of the Wild West with snow, brown bears and massive glaciers. It was the land of huge pine trees which stretched on forever, pristine waterways, orca whales, and weather that changed by the hour.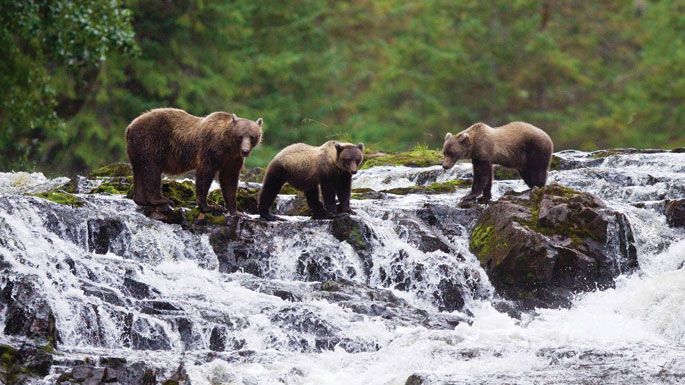 That is what Alaska means to millions of people who dream of going there one day. That is what it means to me.
My very first recollection of The Cold North was a book called Biggles Flies North by Captain W.E. Johns. Biggles was the Luke Skywalker of his day.
My dad used to read me a chapter of Biggles by my bedside every evening and I'd wait all day to see the ex-RAF fighter ace would get out of his latest scrape. The thing about a good book in childhood is the fact that at leaves you with indelible images of a particular region.
Then came Sergeant Preston of the Yukon, a popular TV show in Australia and movies like North to Alaska and Campbell's Kingdom.
At last we could see what the Great Northern Lands were all about. It only heightened the life dreams of a generation that we too would one day "discover" it for ourselves.
In a roundabout way I'm leading to my blog today featuring cruises to Alaska.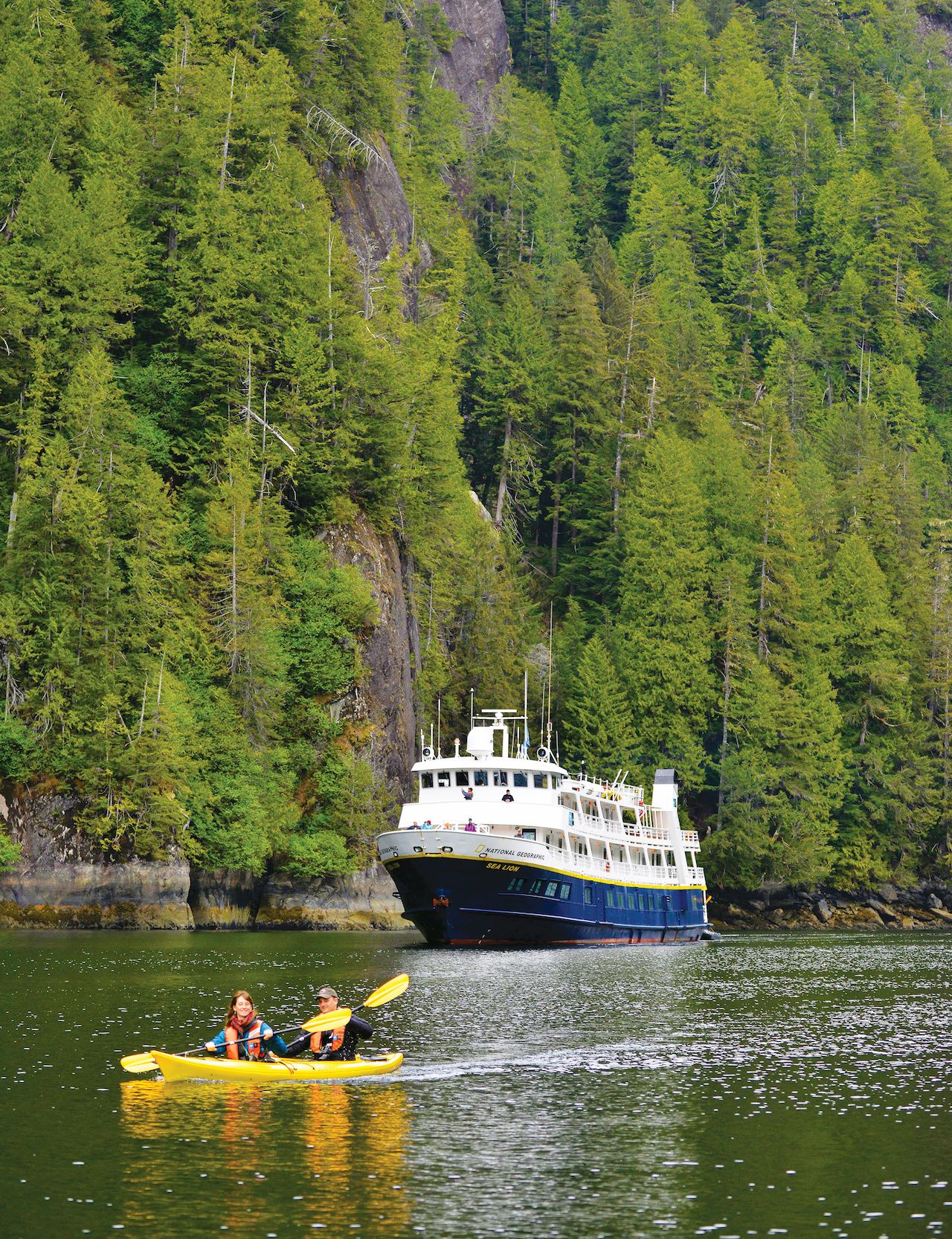 Now, there are two ways you can see Alaska. One is to jump on a regular cruise ship in Vancouver or Seattle and breeze past the glaciers, stopping at the few cities in the region. You can get a glimpse of what Alaska is all about and if you are lucky, you may see some wildlife.
It's kind of like taking the Manly ferry and saying you have seen Australia.
The other way to see it is to live it, to immerse yourself in it, to go where the normal cruise ships can never go. And the way to do Alaska properly in to take an expedition cruise.
Expedition Cruise Specialists have a very impressive collection of cruises to British Columbia and Alaska. They are on smaller ships and they are designed to navigate the thousands of bays, rivers, ice-riddled water and quiet little inlets.
They all feature the chance to get up close and personal with the region's wildlife and experience some of the most amazing scenery on earth. In this way they are all similar. They have expert naturalists and expedition leaders to guide you through the region. The ships have expedition craft to get you into the secluded rivers and waterways.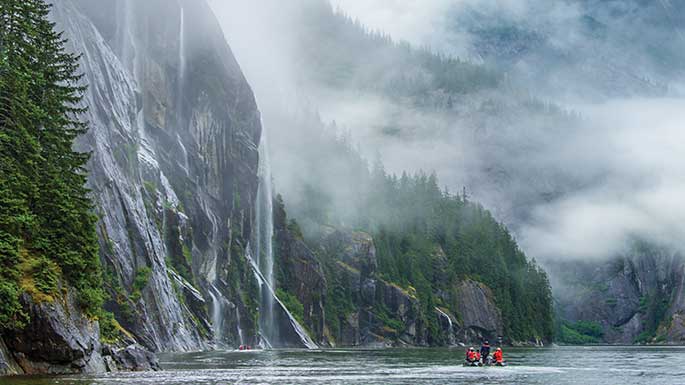 However there is quite a difference between the levels of activity on these various expeditions. To encounter bears fishing for salmon or lapping up the rare sunshine you first of all need to be there at the right time of year and you have to walk in on foot. They are not ultra difficult walks but you need to do some work getting fit before you go.
This is where Expedition Cruise Specialists come into their own. They can tell you when to go, work out which cruise suits you best and they will be there to support you all the way to Alaska.
I learnt a lot about this region just by reading the various itineraries and I was surprised how attractive the prices are compared to expedition cruises in other regions.
Wilderness Explorer costs $7595 USD for a 15 day package out of Juneau. That is an outstanding price for the trip of a lifetime.
There's also a six day expedition aboard the Sea Wolf, a converted 1941 US war ship, through Glacier Bay National Park starting at $3700 USD. Ably guided by Captain Kimber, this expedition accommodates just 12 explorers at any one time a.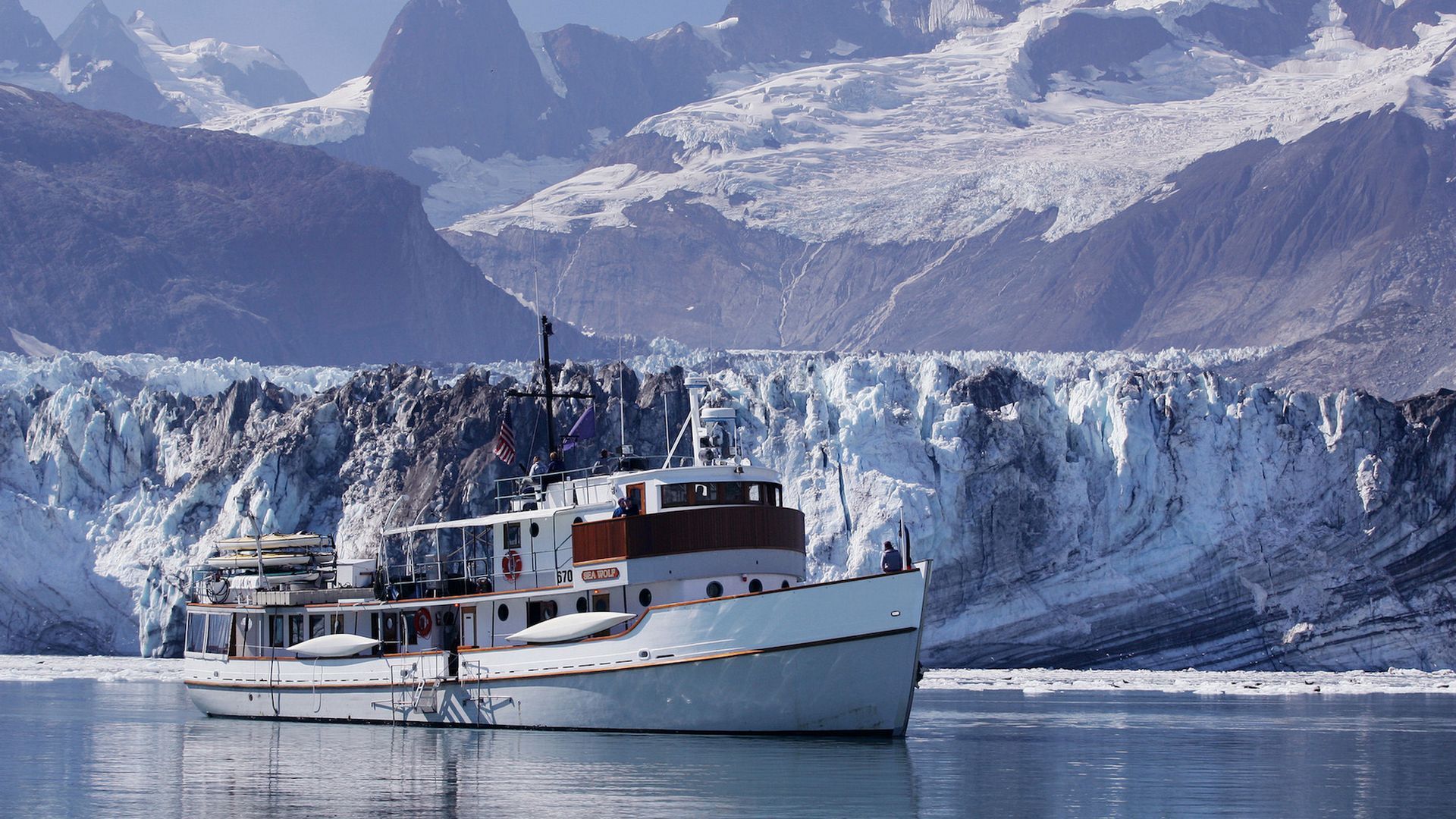 National Geographic's itineraries aboard Sea Lion and Sea Bird are ideal for adventurers seeking expert guidance. They are famous for their professionalism and unsurpassed experiences.
If I had a favourite itinerary, it would be National Geographic's 11 day photographic expedition. Just the photos alone left me spellbound.
Imagine photographing those breathtaking regions under the guidance of expert photographers. You would get to places and capture scenes that most travellers could only dream about.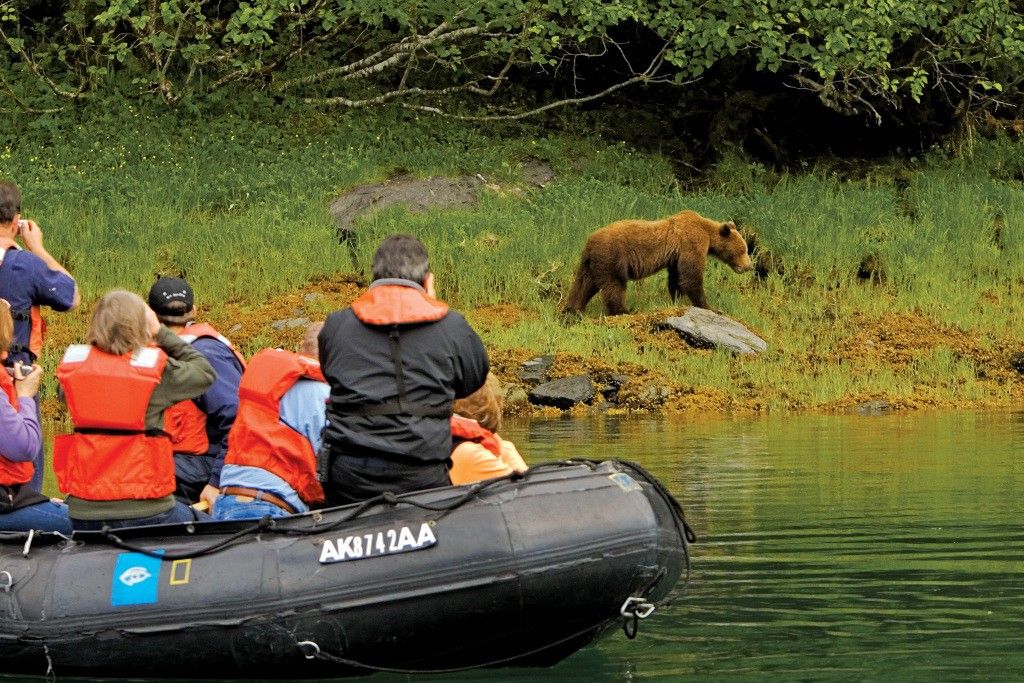 So, if you are planning and Alaska trip, there is a lot to consider. I would give Expedition Cruise Specialists a call and narrow down the perfect cruise for you.
It is, after all, the trip of a lifetime so some expert advice is critical in my view.
Dallas Sherringham is a media professional, world traveller and regular contributor to our blog.