Australia's Great Barrier Reef is the world's greatest living natural wonder and every adventurer should experience it at least once in their lifetime.
And by experiencing it, I mean you have to get out there and immerse yourself in all its treasures. It is on the bucket list of adventurers from around the world and most have it high on their list of list of "must sees".
The first time I saw it from the air, I was stunned by its amazing colours and its immense size. From the air the reef looked like giant opals set in a vivid blue ocean; a true jewel in Australia's crown.
Like many Australians, I never fully appreciated what we have right here in our own front yard. Many normal tourists 'do' a day trip out of Cairns or Townsville and get to see the reef for a couple of hours. And those sections of the reef have been mangled and partially destroyed by generations of day visitors.
The only way to truly appreciate it is on an expedition cruise out of Cairns. You see, the Great Barrier Barrier Reef is the only adventure where you are part of a living landform with millions of corals, plants, fish and sea life.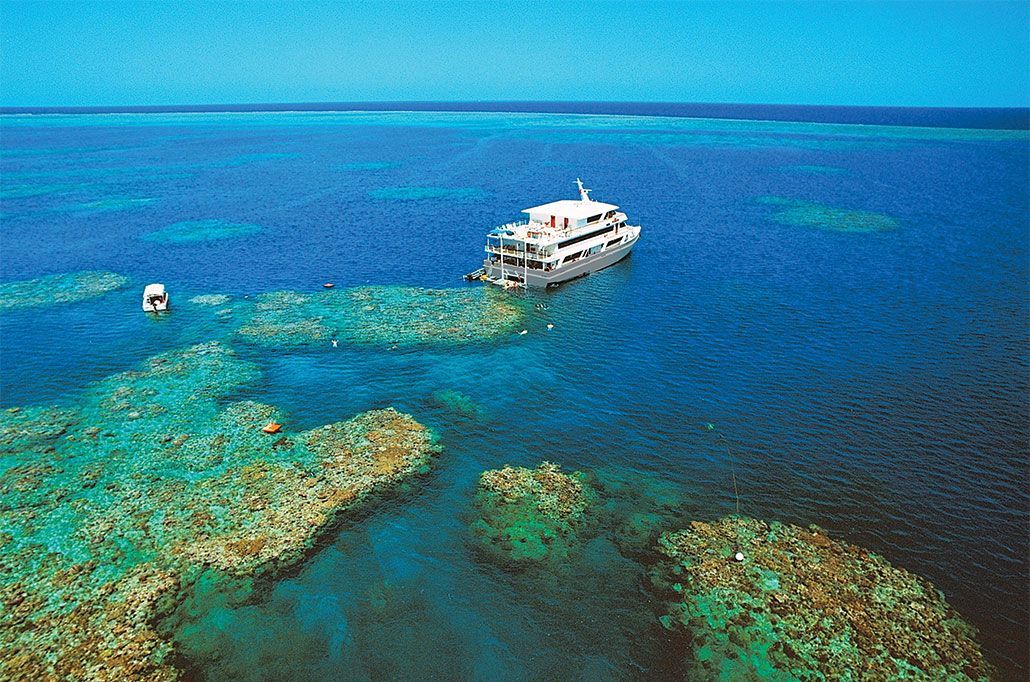 An expedition ship like Coral Expeditions II takes you right to the heart of the reef. It backs up next to an unspoilt, pristine reef far from the tourist crowds. You simply snorkel off the back platform which is lowered into the water to allow easy access.
For the more adventurous you can go SCUBA diving and for those who aren't so experienced at water activities, you can take a ride on the glass bottom boat. In fact, you don't have to be particularly fit to do a trip like this: most people can do it and enjoy it.
This type of cruise also allows you to visit isolated places like Pelorus Island and Lizard Island. Now, sitting on the beach at Lizard in the warm tropical air with the Coral Sea glistening in front you is one of life's great pleasures.
You walk out into the warm water and snorkel on to a ribbon reef, one of many in the area. The sheltered blue lagoon at Lizard is one of the best you will experience anywhere in your travels.
At Pelorus Island, you can snorkel right off the beach on to the stunning fringing reefs and then go exploring the pristine and fragile environment ashore. Pelorus is the northernmost island of the Great Palm Island Group.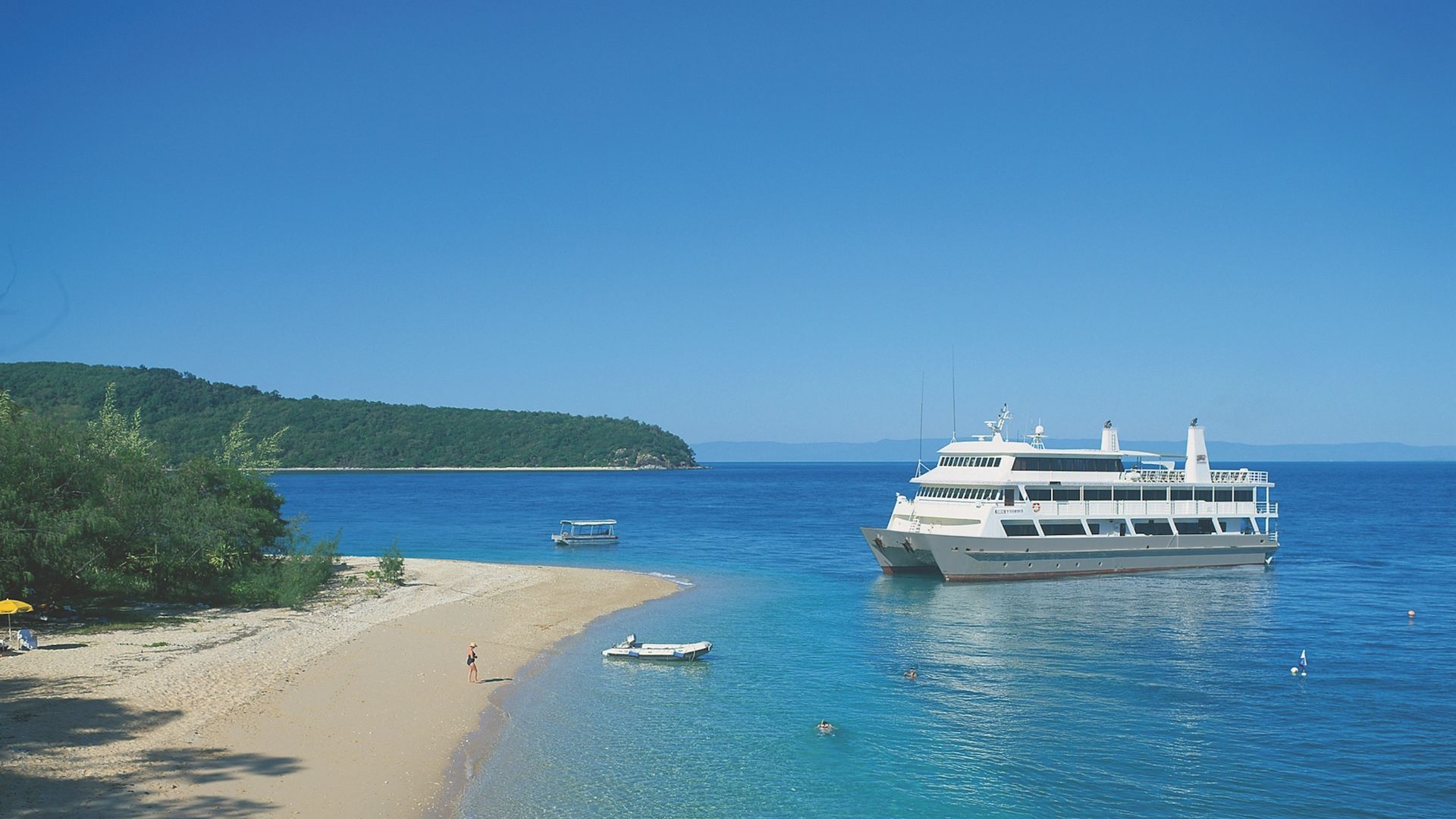 Once again, it is one of the many little known treasures of this region. On my cruise, we had a barbecued feast cooked on the beach by the ship's captain.
The longer cruises visit historic Cooktown, once the busiest port in Queensland outside Brisbane.
Life on board Coral Expeditions II is very relaxed and informal. After a day of exploring breathtaking wonders, you sit around on deck in the late afternoon chatting excitedly with your fellow guests.
Then you enjoy a sumptuous a la carte dinner with enlightening conversation. I was particularly moved by the enjoyment of overseas visitors who saw our Reef as the Holy Grail of world exploration.
There is something life changing about seeing the reef in such a unique way and in sharing that experienced with a special group of friends.
So do yourself a favour and don't put it off any more... go see our unique natural treasure and I guarantee you will be amazed.
Dallas Sherringham is a media professional, world traveller and regular contributor to our blog.
Two FREE Nights at Palm Cove's Reef House
When you book your 3, 4 or 7 night Great Barrier Reef cruise before 31 March 2017 (for departures before 30 June 2017), Expedition Cruise Specialists are throwing in two FREE nights accommodation at Palm Cove's beautiful Reef House hotel and spa!
This great deal is subject to availability so get in quick! Call us on 1800 90 20 80 (Australia) or send us a message for more information and bookings.