In all the world, there is no experience quite like the thrill of standing on a wooden deck and feeling the surge and towering majesty of a great ship under sail.
I have been fortunate to spend many days under canvas down through the years and I never lose the enjoyment of sailing aboard a ship made to ride the wind.
Like a steam locomotive, a sailing ship is a living thing to me. It creaks and groans as it glides along before the breeze, with the ocean gently brushing along its sides and the crew working together to get it safely to a faraway destination.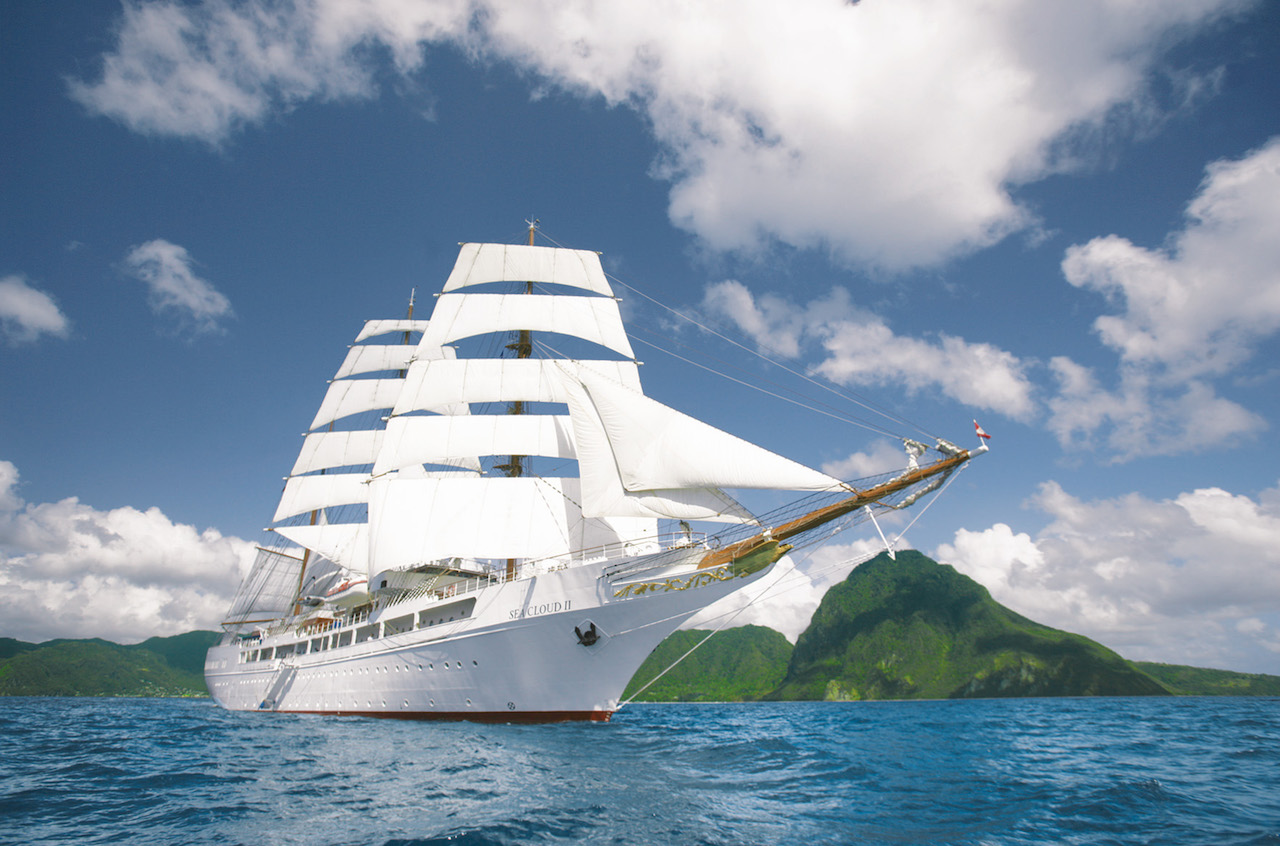 It masters the wind, yet in a strange way the wind is its master.
There are a handful of traditional sailing experiences available around the world and the very best is Sea Cloud Cruises based in the Mediterranean and Caribbean.
According to my acquaintance and fellow cruise writer Douglas Ward, Sea Cloud and Sea Cloud II are the best of the boutique sailing ships. And Douglas should know, because he is editor of the legendary Berlitz Cruise Guide, the bible of the cruise industry worldwide.
"A kind of stately home afloat, Sea Cloud remains one of the finest and most exhilarating travel experiences in the world," he wrote in the latest edition of the cruise guide.
"Sea Cloud and Sea Cloud II have a beautiful retro decor which conveys the feeling of yesteryear and a slower pace of life."
I concur completely. A sailing ship forces you to slow down and place yourself amongst the elements.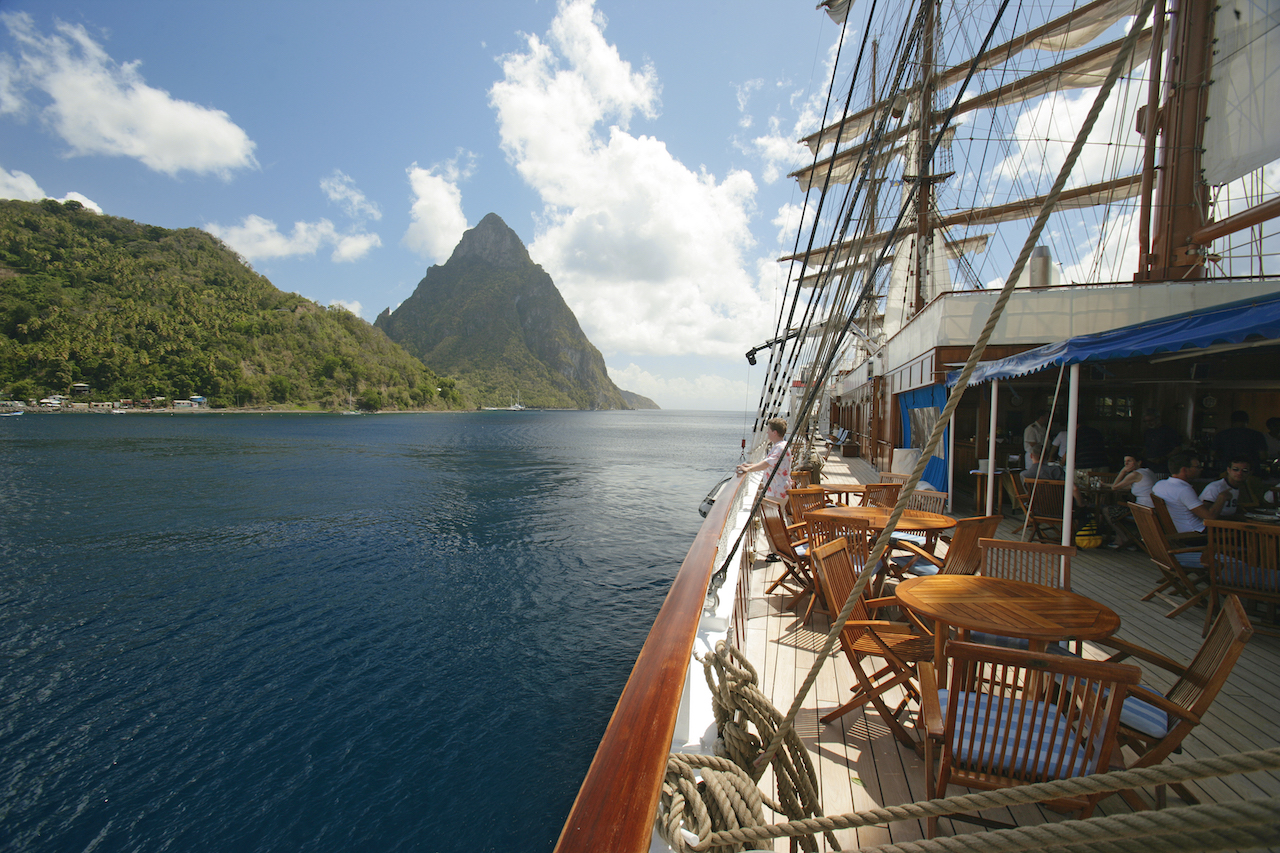 It is one of the strange truths of the travelling life that the slower you go, the more you see and feel.
On board a stunning, traditional mega yacht you are far removed from the air conditioned, regimented, plastic, crowded world of modern cruising.
You get to know your fellow passengers and the service on board these ships is second to none
Relaxation is the key to the success of these ships. You get to refresh yourself completely. And you do so while exploring centuries old seafaring routes around the Mediterranean under sail.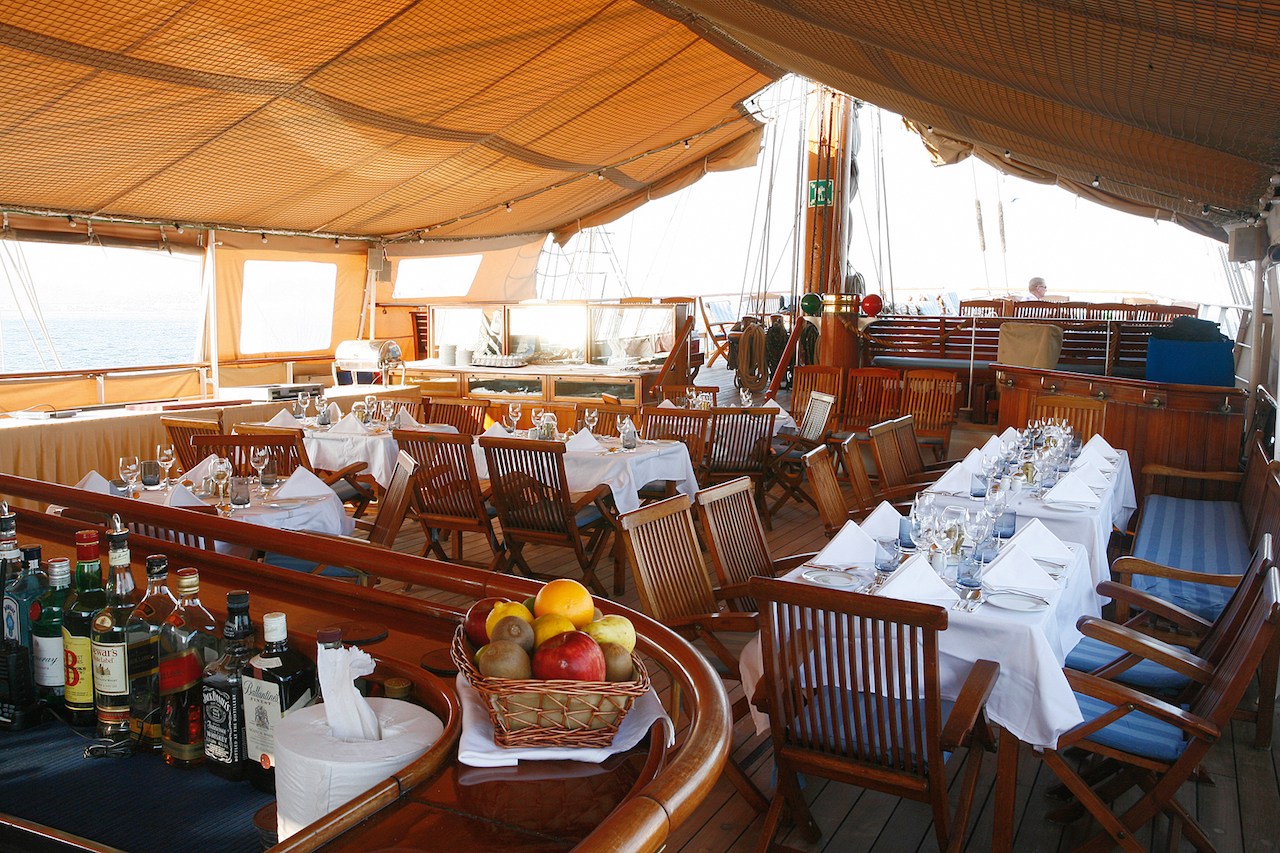 Sea Cloud is an 85-year-old four mast barque which was fully restored and updated to modern cruise standards in 1979 (you can read more about her fascinating history here). Sea Cloud II was built in 2001 and is a modern interpretation of its traditional sister ship.
Sea Cloud Cruises offers themed cruises to suit clients with special interests such as music, cuisine and cycling. This means you can combine the dream of a holiday aboard a mega yacht with your love of the finer things in life
I note that the experts at Expedition Cruise Specialists are very keen for their valued clients to experience this kind of adventure next year. You can make big savings by booking before the end of year on three themed cruises.
They are:
Classical Moments of the Mediterranean - Valetta (Malta) to Valencia (Spain) - 9 nights from Valetta 28 October 2017
Book by 30 December and save $250 per person. Price from $3,995 per person.
Culinary Cruise - Barcelona (Spain) to Porto (Portugal) - 8 nights from Barcelona 26 May 2017
Book by 30 December and save $230 per person. Price from $3,525 per person.
Cycling Cruise - Hamburg (Germany) to Bilbao (Spain) - 10 nights from Hamburg 21 August 2017
Cycling package can be added to the standard cruise at an additional cost of $795 per person.
Book by 30 December and save $280 per person. Price from $4.415 per person.
Dallas Sherringham is a media professional, world traveller and regular contributor to our blog.