One of the main reasons we undertake an expedition cruise is to capture our adventures in photos and videos.
We do this so that we can to share them with our family and friends and to act as cherished record to keep. It is amazing to get back home and share your cherished memories with your loved ones.
On expedition cruises I have seen everything from $50,000 state-of-the-art camera setups with 1000mm lens and all the bells and whistles down to people using their mobile phones and laptops to take a snap.
I guess it all comes down to how serious you are. If you want quality photos and videos without the hassle of all the extras, a top-of-the-range compact camera such as a Canon G15 Powershot which I use will do everything you want on a trip.

This type of compact point-and-shoot camera has a high image quality, a good telephoto 5x lens and also takes high quality HD video. They retail for around $400 to $500 and take normal SD cards.
Single lens reflex (SLR) cameras normally have a higher quality capture system and better lens systems. If you are intent on photographing wildlife and scenes and want them to be up close and sharp, this is the type of system you want. I have found camera packages such as a Nikon with extra lens, for around $1000 from leading retailers.
A water resistant camera such as a GoPro is recommended if you are taking zodiac rides in rough water or going near to waterfalls. They cost $500 plus, depending on the extras you want.
If you prefer video for your trip, may I recommend a high end camcorder such as a Panasonic. The latest camcorders are superb. I use a $750 one to make HD videos and it is better than my original high priced JVC professional camera which cost me $16,000.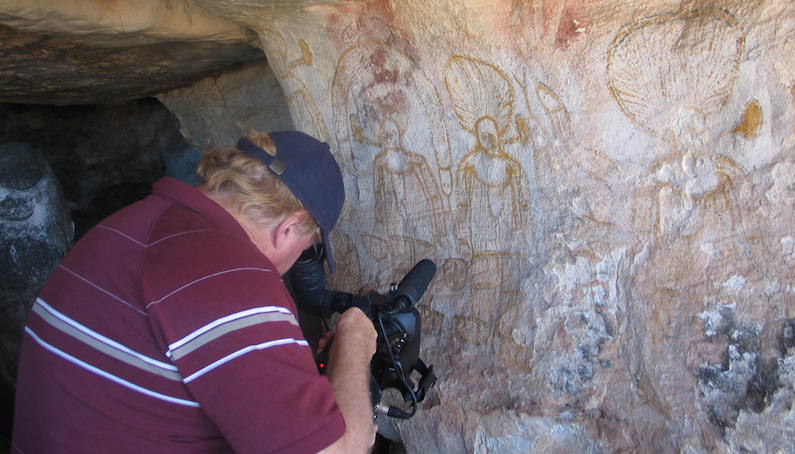 The reason I prefer a camcorder for videos over a normal camera which shoots video is the stability it provides. If you practice holding the camcorder to your eye you can get it fairly steady. There is nothing worse than video that is jumpy and looks amateurish.
This is the reason professionals always use a tripod when they can, especially when shooting scenery.
However, don't despair. There is an excellent alternative for travellers which provides stability but doesn't have the bulk of a tripod. This is a monopod which clips into the base of the camera and provides excellent stability. I use one whenever I can. Monopods are cheap and only 30cm long when retracted. I clip mine to my camera bag and it cost $100.
If you are travelling to the Antarctic or the Arctic, you need to practice taking photographs with your gIoves on. In some places it is just too cold to take your gloves off and click the shutter button or adjust the lens.
I once filmed a glacier in New Zealand's South Island, jumping out of a helicopter, and it was so cold, my hands were numb. I had to use my thumb to take the picture...with a thick ski glove on. The camera stopped functioning at one stage because of the minus 20 degrees temperature, but it was an old fashioned film camera with a manual lens. Modern digital cameras seem much more resilient.
Once you have taken your photos, you then want to share them with the world. Unlike major cruise liners, WiFi connections on expedition ships are often extremely limited or even non-existent so you can't simply send them off to Facebook, Instagram or via email.
So, you need to store your photos properly until you get home. I download my photos on to a small laptop and I crop them and work on them every night of the cruise. I also download all my videos.
I keep the digital cards in a moisture proof clip top plastic container. I don't re-use the cards after I have downloaded them. This is an extra safety procedure in case the computer breaks down.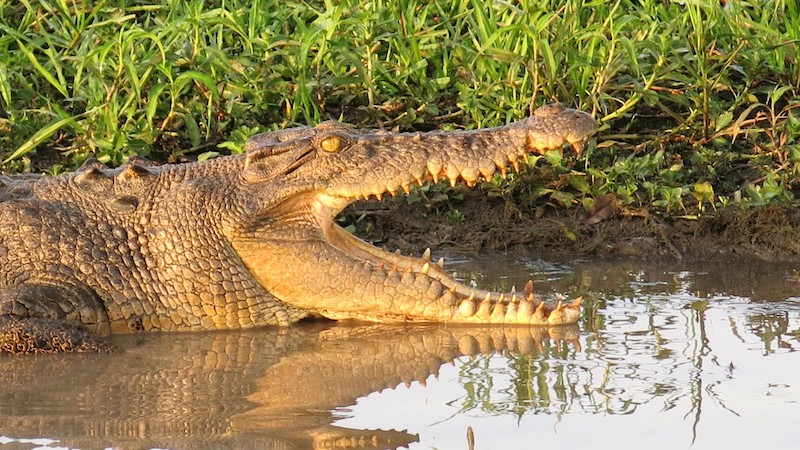 Facebook is the modern version of the old fashioned slide show where Uncle Arthur would spend six hours on Saturday night showing us the 1,000 photos and miles of 8mm films he took on his three week visit to the Blue Mountains.
Now we can share our creations with the world, simply by tapping a key stroke.
I would love to hear from fellow travellers on our Facebook page about their photographic tips for particular locations. I'm sure there is a lot of great information available from our readers and fellow adventurers. So head on over and join the conversation.
Dallas Sherringham is a media professional, world traveller and regular contributor to our blog.