An update on Eco Abrolhos's refurbishment and preparations for the upcoming Kimberley cruising season from Sonia Cox, who with her husband Jay founded and operate Eco Abrolhos Cruises.
The last five weeks we have been very busy refurbishing Eco Abrolhos's six King Bed Deluxe and four Double/Queen Bed Staterooms which are all fully en suited. Our goal for these bedrooms was to create a light and bright space, while keeping a nautical theme, and we think we have well and truly achieved this aim – the feedback we have received so far has been really great.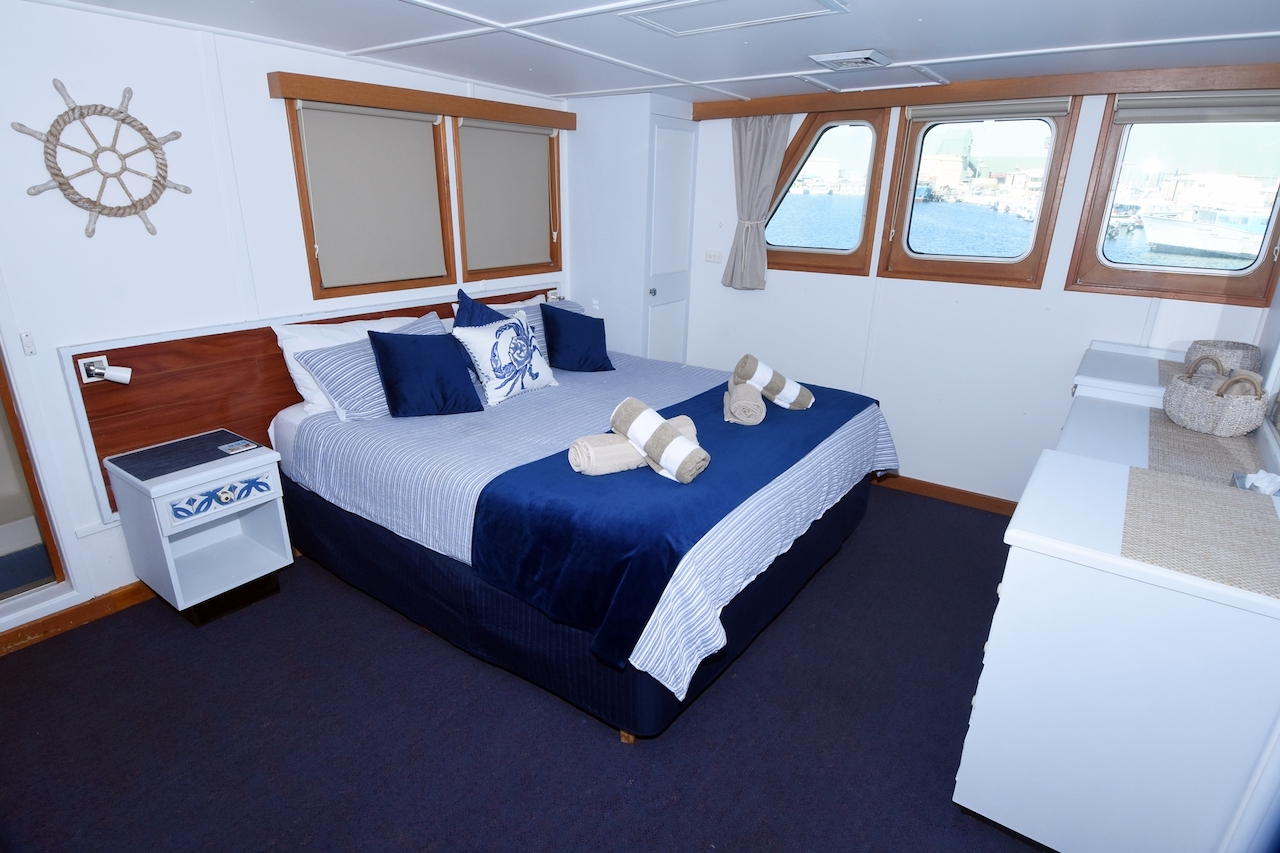 We have also used the ship's downtime over Christmas and the new year to renovate our magnificent Top Deck area with a new roof. This deck offers 360-degree views of the stunning scenery in the Kimberley and Abrolhos Islands, and is a great social area for our guests or alternatively a comfy retreat to lounge and read a book.
We have just commenced our season with our five-day cruises to the Abrolhos Islands out of Geraldton in Western Australia, and these cruises operate until the 9th May. Recently the Fisheries Department have given us permission to catch more crayfish quota on our charter license so if you like Western Australian Rock Lobsters on the menu then one of these expeditions out to the Abrolhos Islands should be on your bucket list.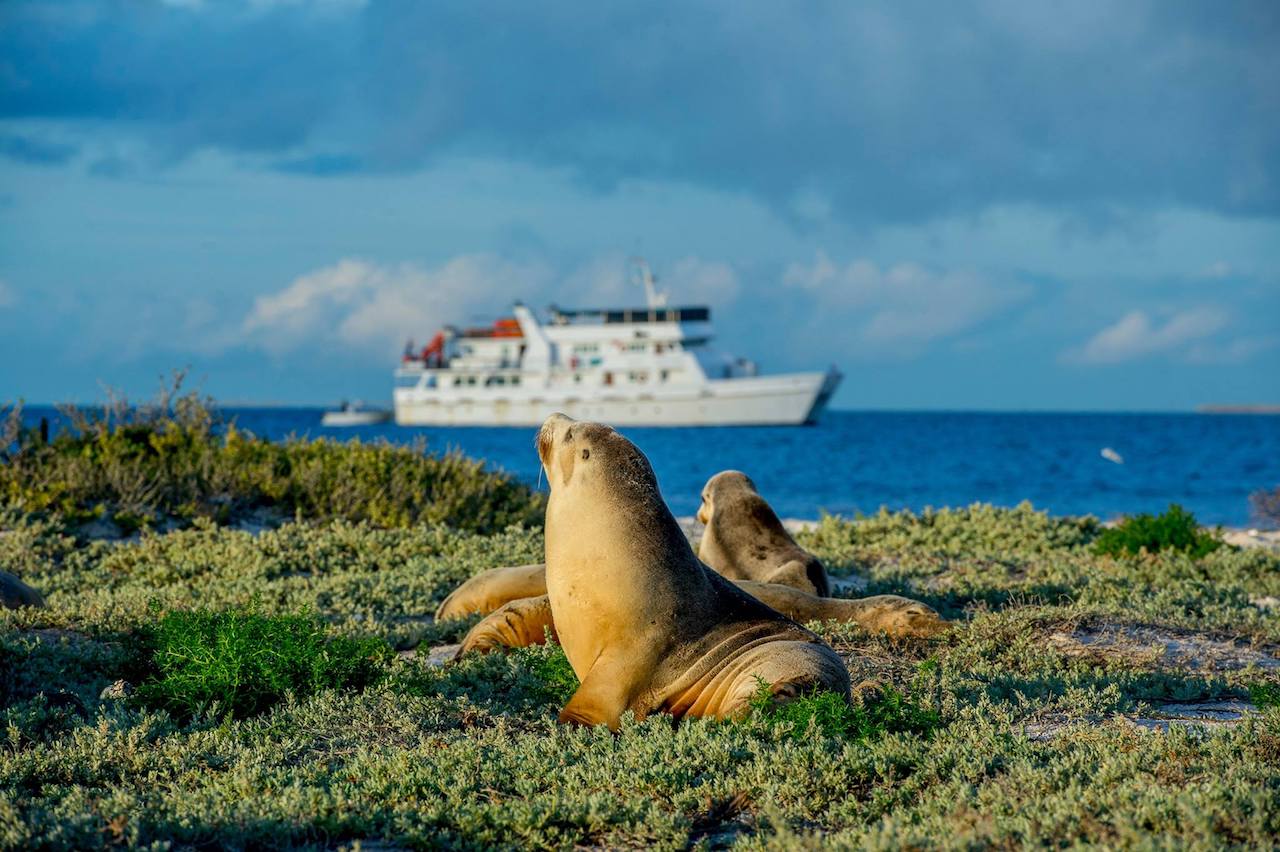 Our first Kimberley cruise for the season will commence from Broome on the 25th May, and it's already fully booked. This Kimberley season's waterfalls look like being spectacular after a couple of recent cyclones that have produced a lot of rain in the north-west. It's shaping up as another awesome year to cruise the Kimberley and we look forward to welcoming you all onboard soon.
Eco Abrolhos 2020 Kimberley Cruise Schedule
13 Nights Broome to Darwin
Departing 25 May – SOLD OUT
Departing 24 June
Departing 24 July
Departing 23 August
13 Nights Darwin to Broome
Departing 09 June – SOLD OUT
Departing 09 July
Departing 08 August
Departing 07 September
Discover why the Eco Abrolhos Kimberley experience is ideal for active travellers
See more about the Eco Abrolhos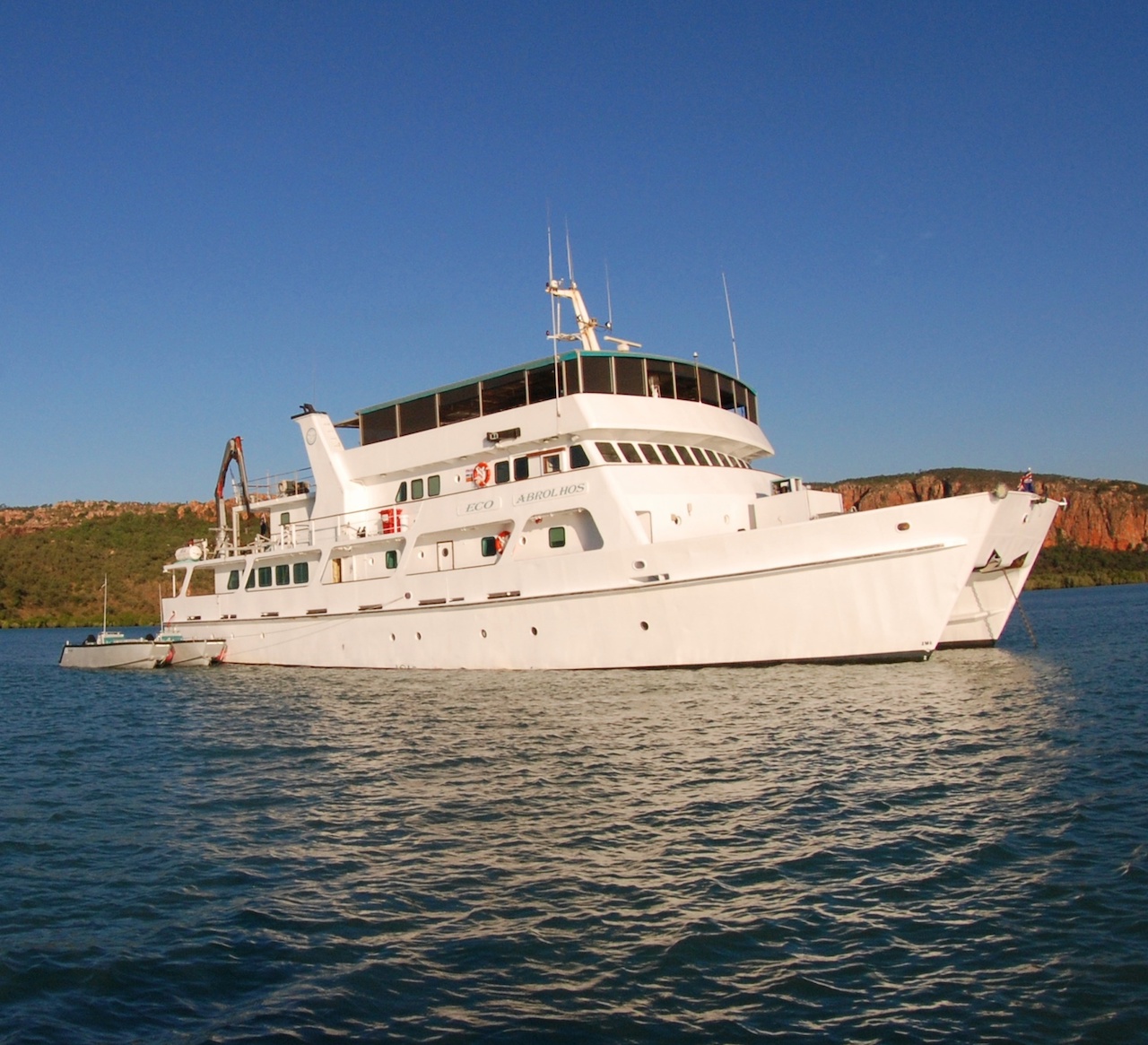 Here's some more photos of the newly refurbished cabins: