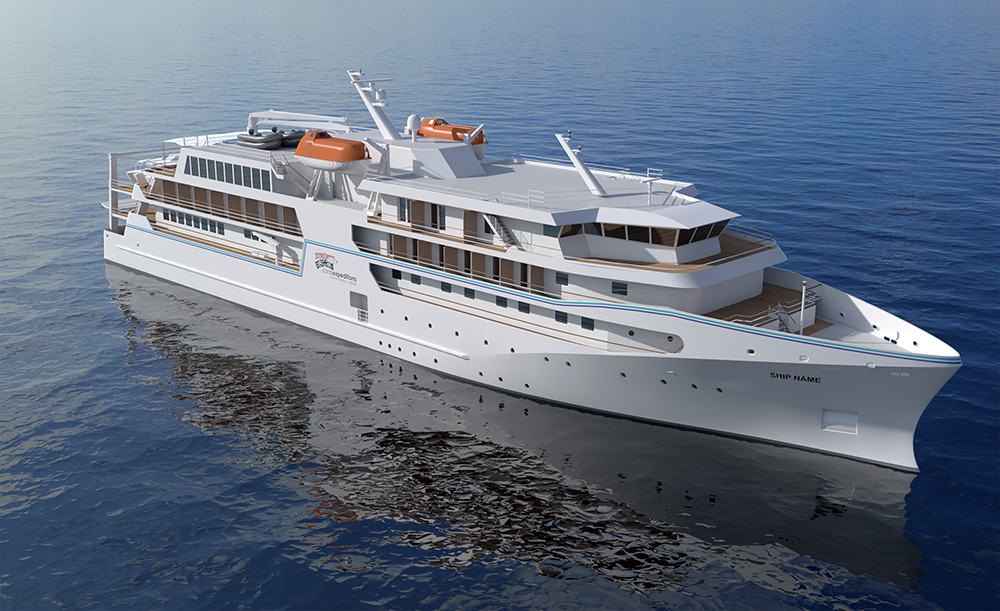 Australia's Coral Expeditions recently announced that they had signed an agreement with renowned Norwegian shipbuilder Vard to launch a brand new, state-of-the-art expedition ship. Now, more details have emerged about new specialist vessel, including the name - Coral Adventurer - along with schedules and pricing for the inaugural 2019 adventure cruising season.
According to Coral Expeditions, the Australian-flagged Coral Adventurer will be the 'world's most advanced tropical expedition ship' when it launches in April 2019, and certainly the plans and artist impressions seem to back that claim up.
At 93.50 metres in length, Coral Adventurer will accommodate just 120 travellers in 58 Staterooms and two stunning suites measuring 55 square metres. Over half of the ship's accommodation will feature private balconies. There's also multiple bars and lounges, a spacious dining room accommodating all guests in one sitting and a light-filled lecture room for expert presentations. The ship will also carry specialist equipment for scientific research.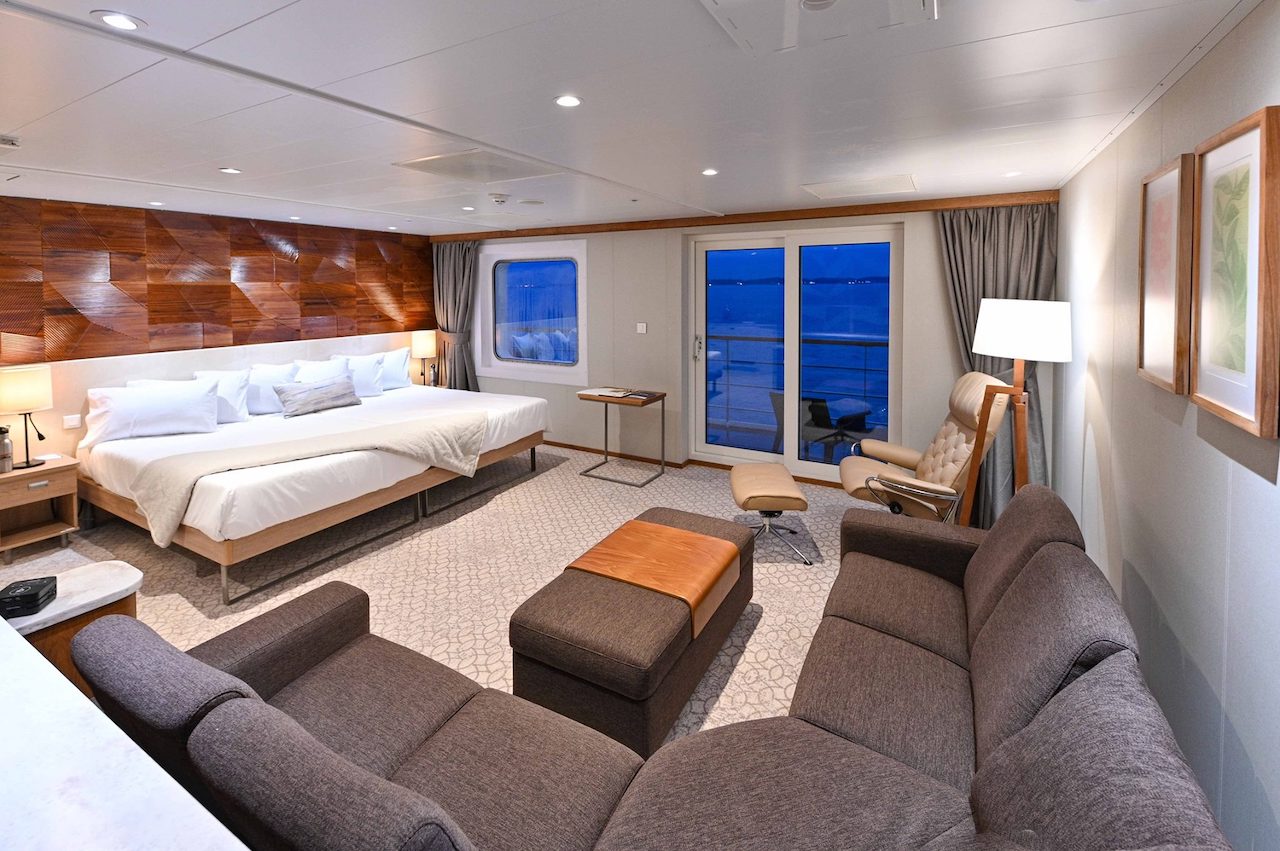 Of course, a big part of expedition cruising is being able to get ashore and experience places beyond the reach of other travellers. Coral Adventurer has got that covered as well. On her stern she will carry two Xplorer excursion tenders, each accommodating 60 passengers in individual seating, along with six Mark V Zodiacs, a glass bottom boat (selected itineraries) and a fleet of kayaks. It's the flexibility of the Xplorer tenders that really set the Coral Expeditions fleet apart however. Cradled on a hydraulic platform on the ship's stern, guests easily step aboard before the platform lowers into the water, eliminating the need to get your feet wet when trying to jump into a bobbing zodiac.
The 2019 schedule features some interesting journeys. The inaugural voyage will 'blow the cobwebs out' from Singapore to Darwin, followed by a short hop into West Papua. From there, the ship will join her sister-ships Coral Discoverer and Coral Expeditions I on Western Australia's Kimberley coast, operating 10 night itineraries between Darwin and Broome and vice versa. Kimberley cruises are scheduled between May and October, and will give a welcome capacity boost for Coral Expeditions, who's two current ships run full in the Kimberley, often selling out months in advance.
At the conclusion of the Kimberley cruise season there's an 'Across the Top of Australia' voyage to Cairns, followed by a circumnavigation of Papua New Guinea.
Beyond 2019, we can expect to see the ship also spending part of the year in the South Pacific and New Zealand, along with selected itineraries further afield in Asia.
For more pictures and information about this exciting new expedition ship call the team at Expedition Cruise Specialists on 1800 90 20 80 or visit https://www.expeditioncruisespecialists.com/ships/coral-adventurer