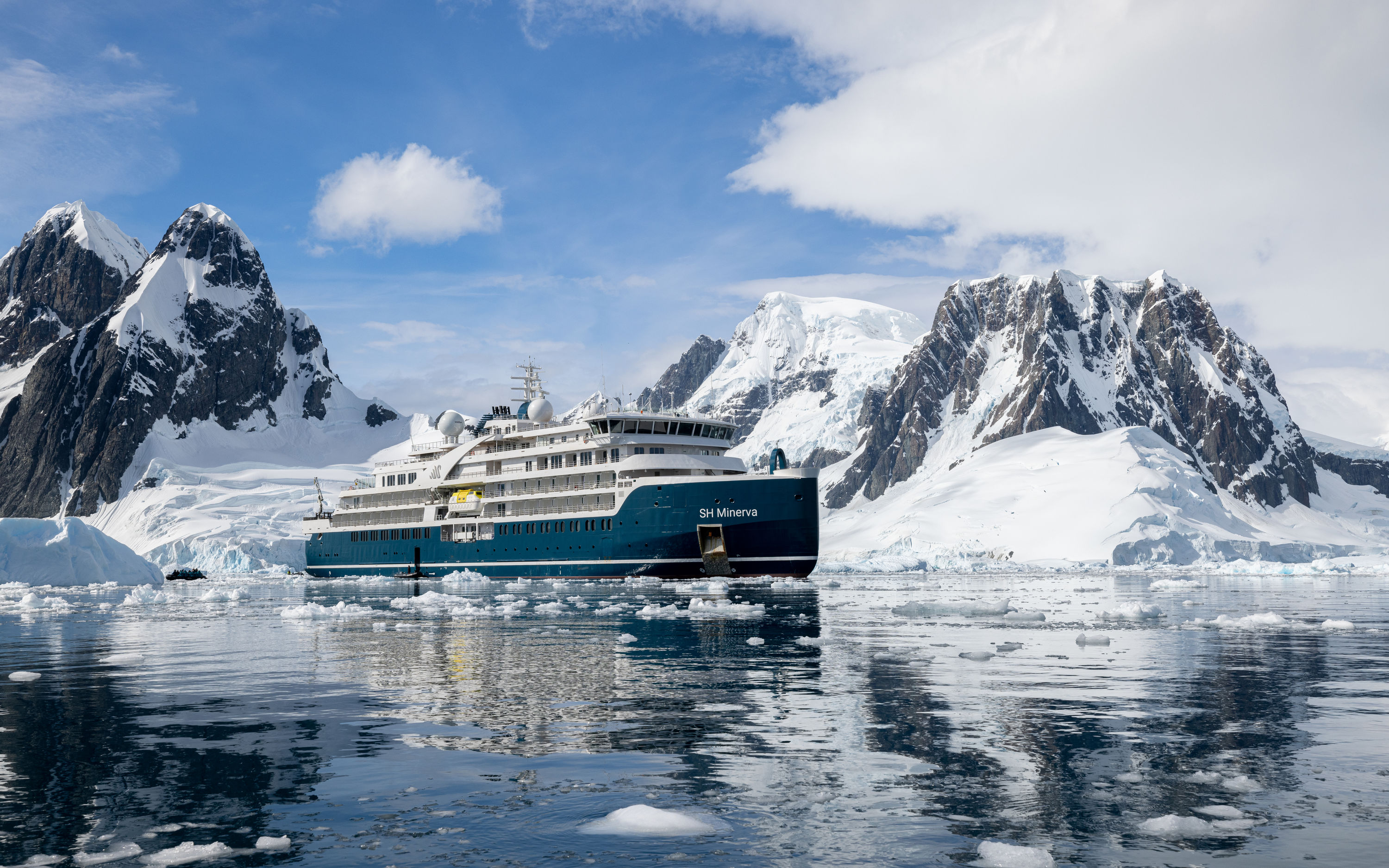 The 'White Continent' of Antarctica remains at the top of the bucket-list for many expeditioners, but with so many itineraries on offer it can be hard to work out which one is best for you.
Generally, when considering an Antarctic expedition, the first question you might ask yourself is whether you will cruise from the bottom of South America, with just a two-day crossing of the legendary Drake Passage to the Antarctica Peninsula, or from Australia / New Zealand, which has longer crossings but allows access to the Ross Sea region and the sub-Antarctic islands.
If you elect to cruise from South America, you then need to consider whether you go for a shorter cruise down to the Antarctic Peninsula from Ushuaia (9 or 10 days), maybe push into the icy Weddell Sea or across the Antarctic Circle, which can add a few days, or even a three-week Antarctica Peninsula, South Georgia and Falkland Islands expedition.
The number of options that are available can leave you feeling a little overwhelmed!
An Epic Expedition Across Antarctica
Or, you could join an epic 33-day expedition from Ushuaia all the way through to Dunedin in New Zealand aboard a brand-new, state-of-the-art expedition ship that will have you exploring the icy waters and southern-most islands where only an elite group of adventurers, explorers and scientists have ventured before.
Departing from Ushuaia, Argentina on 16 February 2024, the state-of-the-art SH Minerva will undertake a semi-circumnavigation of Antarctica, along the Peninsula, through the Weddell, Bellingshausen, Amundsen and Ross seas, through McMurdo Sound and Terra Nova Bay and via the Sub-Antarctic Islands of Macquarie, Campbell and Enderby. This is truly an incredible adventure.
Along the way, SH Minerva's 152 lucky expeditioners will be treated to outstanding wildlife experiences, zodiac excursions amongst the icebergs, and the opportunity to set foot on the '7th Continent'. They will be led by an outstanding expedition team who will maximise the expedition experience by planning each day's adventures around weather, sea and ice conditions.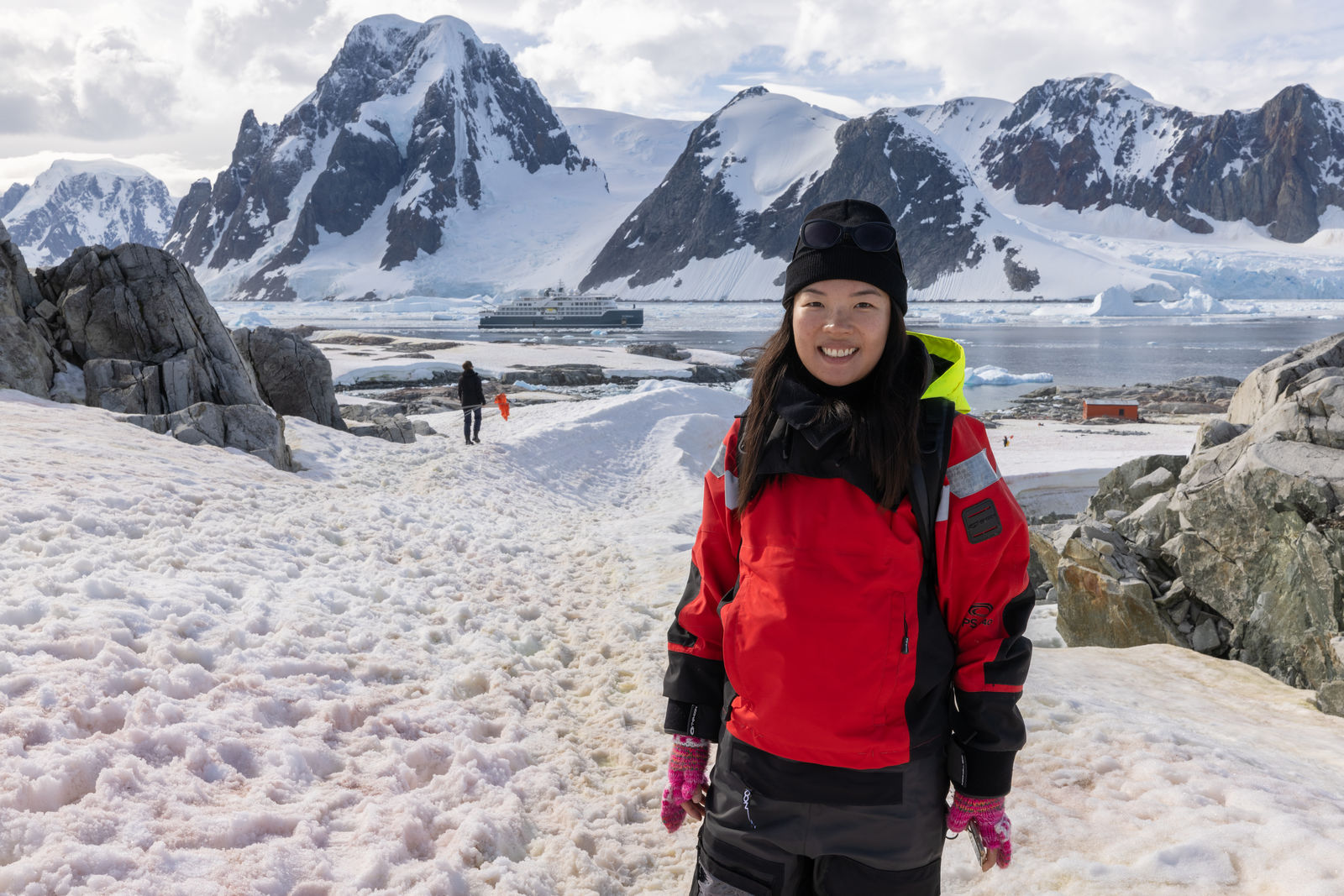 Explore in Style aboard SH Minerva
Launched in 2021, the new, 5-star SH Minerva features elegant Scandinavian design and is an intimate setting from which to immerse yourself in all the sights and scenery throughout your expedition. Accommodating no more than 152 guests for a truly boutique experience, and you will be exceptionally well looked after by an international crew of up to 120.
SH Minerva is an expedition ship in the truest sense of the words and is built to the highest of international standards. She is designed to journey to 'off the beaten path' destinations and remote polar regions in style and comfort, having achieved a PC5 rating for her ice-strengthened hull, which combined with extra-large stabilisers makes your journey as smooth as possible.
Onboard, the 70 staterooms and six suites have all the modern amenities you will need to feel comfortable including dressing gowns, hairdryers, personal safes and minibars. You're able to choose from two different types of spacious Suite (between 44 and 49 square metres in size), or five styles of Stateroom, all offering spacious surrounds (between 19 and 28 square metres) and panoramic views. Your home away from home also features a dressing area and comfy seating. En suite bathrooms all feature glass-enclosed rain showers.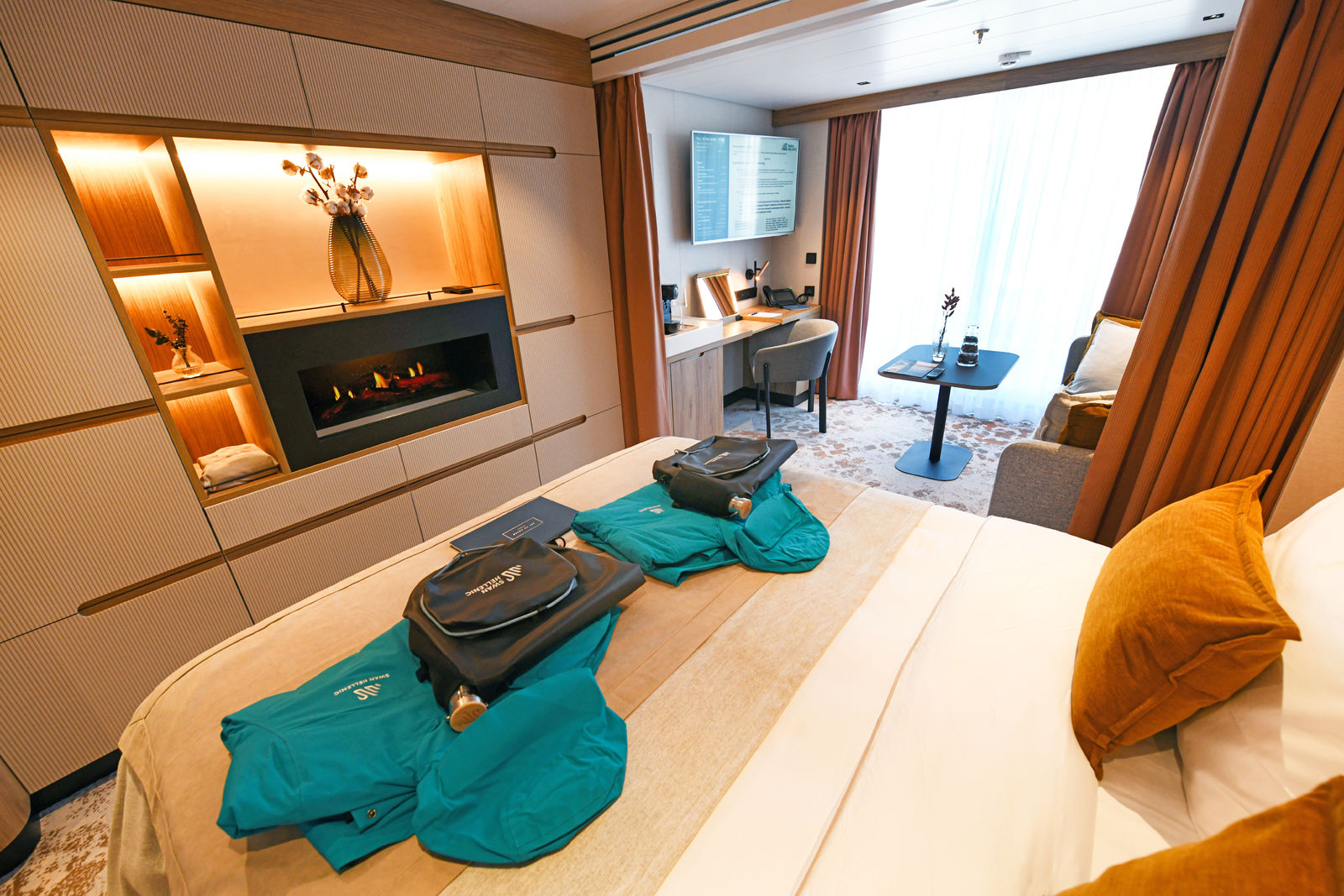 Discerning travellers will enjoy a choice of restaurants, several bars, and comfortable lounges with panoramic views. To keep active during your expedition, make use of the pool, jacuzzi, spa and fitness gym.
Expedition amenities include a basecamp for storage of gear, lecture lounge, an Expedition Laboratory where guests can take part in scientific research, a reference library and of course a fleet of excursion tenders that will ensure you're never far from the action!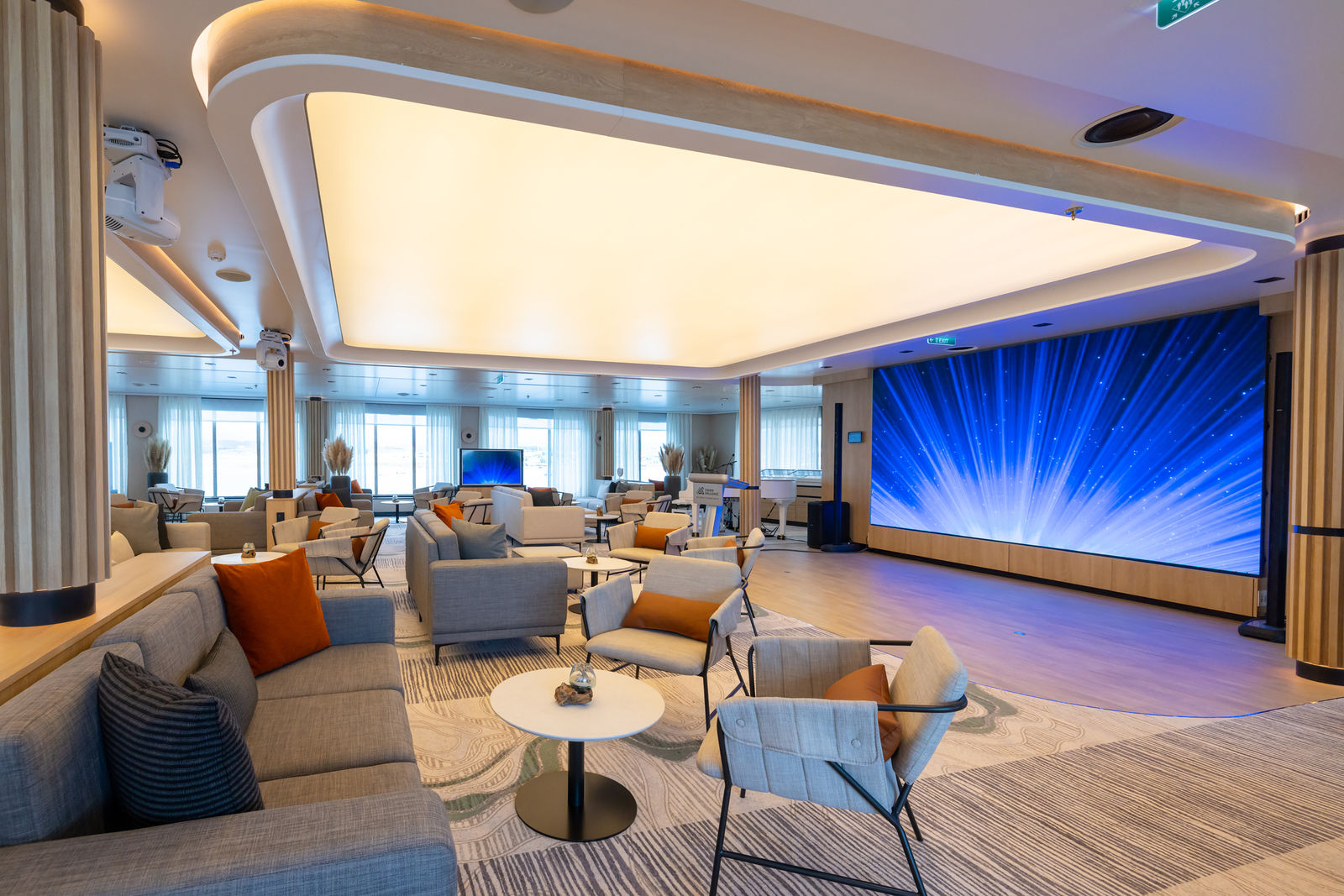 Fares for this once-in-a-lifetime 33-day Antarctic adventure start at AUD $40,101 per person, twin share in an Oceanview Stateroom, up to AUD $73,334 per person, twin share for the uber-luxurious Premium Suite.
See all Accommodation grades and fares for this expedition
Find out more about SH Minerva
Cruise fares include the following:
· One night pre-cruise accommodation with breakfast in a 4/5-star hotel or onboard
· All meals onboard
· 24-hour room service
· Coffee, tea, soft drinks and selected alcoholic beverages available 24-hours per day
· Lecture programmes by our experienced expedition team and guest speakers
· Standard WiFi
· Onboard gratuities and port taxes
· One selected shore excursion/expedition activity per port of call (Kayak not included, bookable for a fee on board)
· Branded Swan Hellenic expedition parka and use of rubber boots in Polar Regions
To find out more about this incredible expedition, or to secure your place, contact the expert team at Expedition Cruise Specialists today on 1800 90 20 80 or email us.
See other Antarctic expeditions aboard SH Minerva:
10 Day Antarctica Peninsula Discovery
18 Day In Shackleton's Footsteps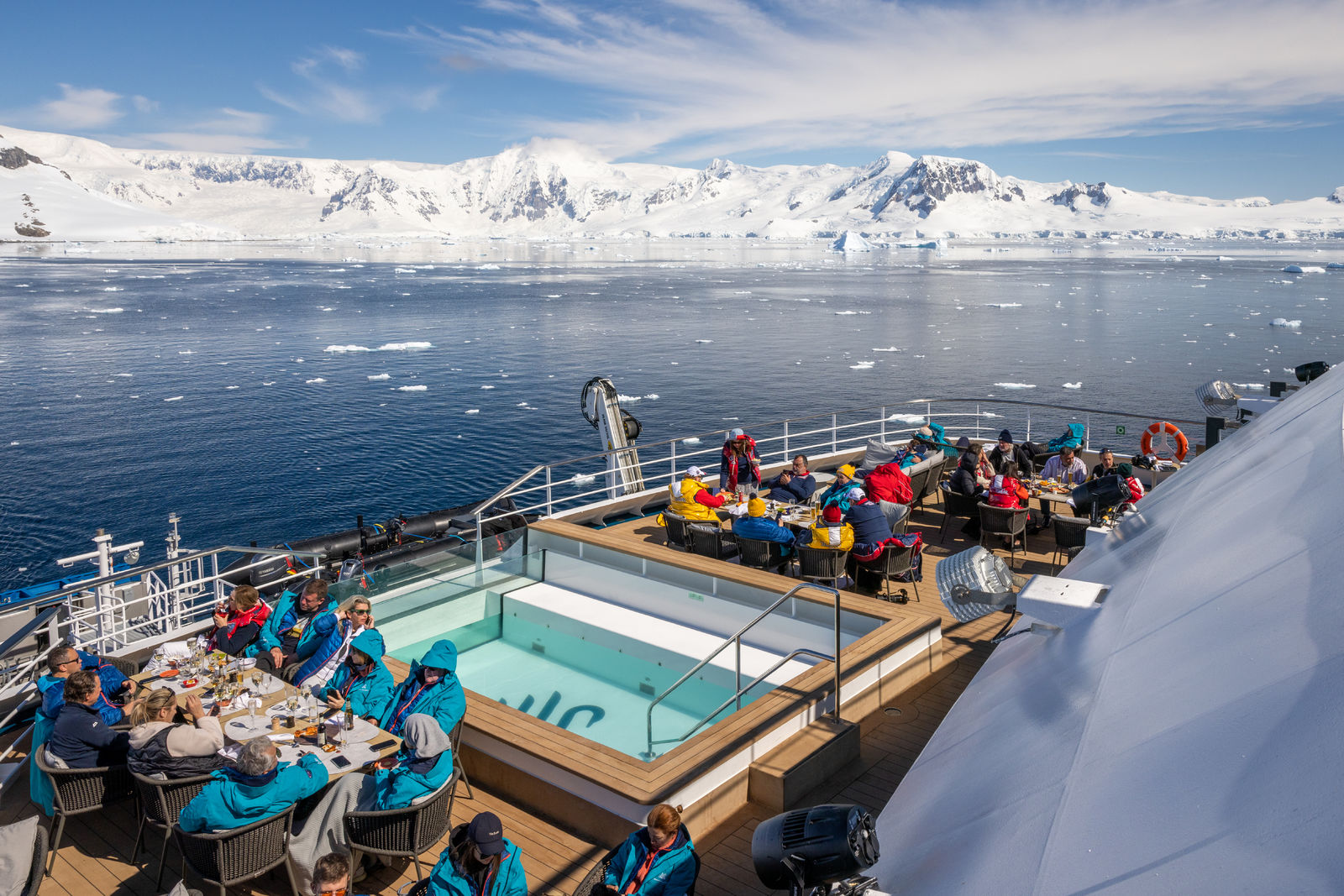 Prices are subject to change and individual stateroom grades are subject to availability at the time of booking. Prices are in Australian Dollars and are accurate as at 20 March 2023.