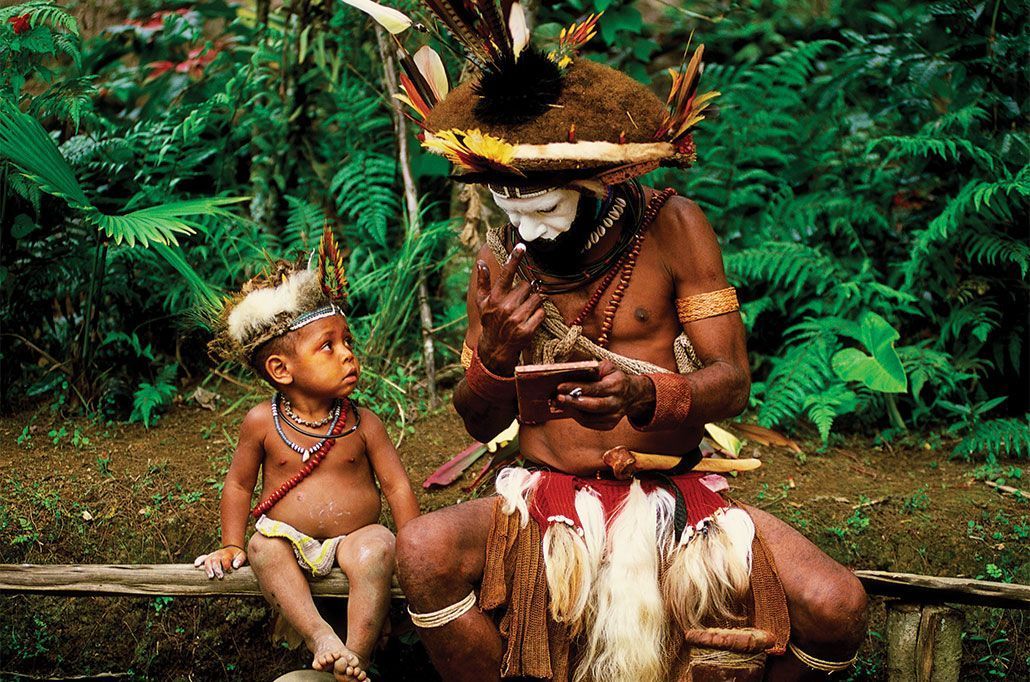 When we think of places ideally suited to discovery by expedition ship, it's our nearest-neighbour Papua New Guinea that often comes to mind first.
PNG is a thrilling country to visit; spectacular scenery, beautiful coral reefs and unique wildlife, the largest area of intact rainforest outside the Amazon and ancient cultures (over 800 local languages!) untouched by modern man. It's the sort of place you want to visit before word gets out and it becomes overrun by tourists!
Yet, PNG can also be one of the most daunting places to experience for all but the most intrepid of adventurers. Travelling with a sense of adventure is a must, often accepting that the tourism infrastructure, comforts and amenities in some of the more remote parts can be below what we expect in these modern times. Some travellers might even feel a bit intimidated in certain areas, such as Port Moresby, where you do need to keep your wits about you when venturing out and about.
If you've always wanted to experience PNG, but are concerned that it might be a bit 'too hard', then perhaps a small ship adventure cruise might just be what you've been looking for.
After all, when you travel by small ship you can make use of luxurious onboard accommodations, enjoy fantastic dining experiences, savour incredible excursions with expert guides, all safe in the knowledge that you are going to be well looked after.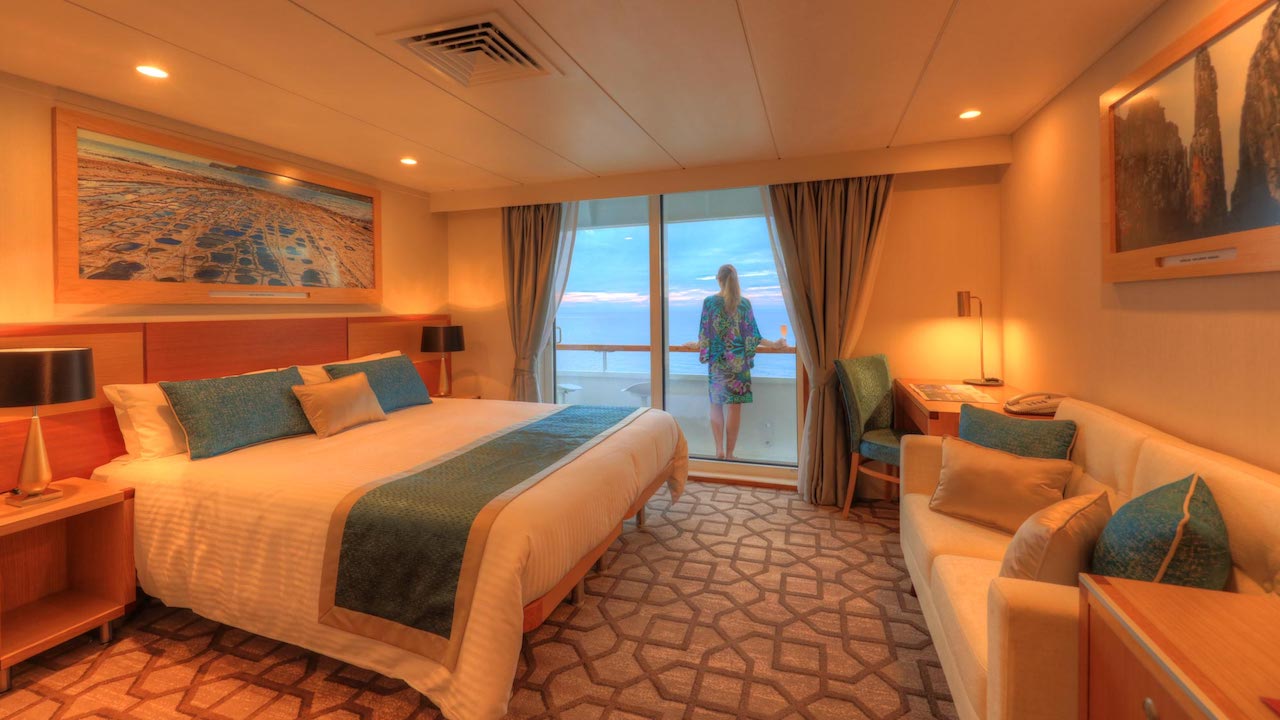 Over recent years we've seen incredible growth in adventure cruising to PNG. One of the first expedition ships to offer adventure cruises in PNG was Coral Discoverer in 2006, closely followed by True North. Both of these well-appointed small ships have developed outstanding itineraries, taking in the many highlights of the country, including the opportunity to cruise the mighty Sepik River.
There's a limited schedule of departures on offer for 2018, and with space for just a few hundred lucky adventurers each year now is the time to book to make sure you secure a place.
We're also really excited by a brand new voyage for 2018 aboard the classic catamaran Coral Expeditions I, which has just been announced. During February Coral Expeditions I will undertake four week-long scouting expeditions of the legendary Sepik River, travelling into the middle Sepik region, an area that has been rarely visited (and is mostly inaccessible) to foreign travellers until now.
Here's a look at what we have on offer in PNG in 2018.
Coral Discoverer
12 Nights Madang to Cairns
Departing 5 November 2018
Price from AU$10,650 per person
In 2018, the 72-passenger Coral Discoverer is offering a single 12-night expedition between Madang and Cairns, so you will need to be quick. This Australian-flagged (and crewed) small ship was one of the pioneers of adventure cruising in PNG, and following a major update recently she has retained her crown as one of the very best expedition ships operating in these waters.
Signature experiences of the voyage include an overnight trip into the Sepik River, stopping at villages well off the tourist trail. There's also plenty of time for snorkeling, SCUBA diving and kayaking over some of the South Pacific's best coral reefs.
Highlights also include:
· Meeting colourfully-costumed locals in the Trobriand Islands
· A visit to the Dei Dei Hot Springs
· Exploring Tufi Fjords
· WWII history at Buna and Sanananda - site of some of the bloodiest fighting and gateway to the Kokoda Track
· Manam Island Volcano
· Tuam Island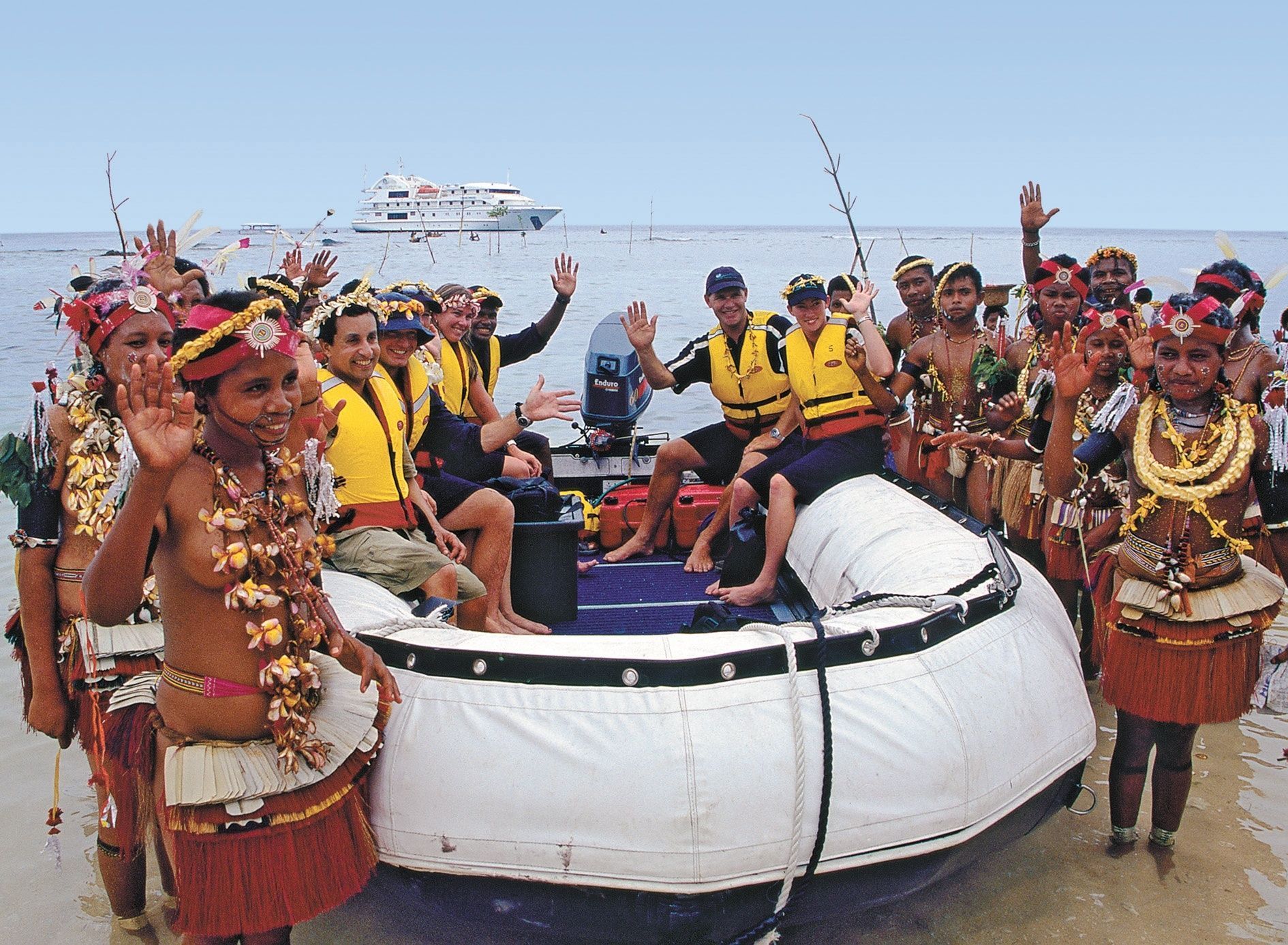 True North
10 Nights Kavieng to Madang (includes return charter flights from Cairns)
Departing 7 & 17 November 2018
Price from AU$20,995 per person
Focussing on Northern PNG, True North's 10 night adventure cruise starts in Cairns, with a charter flight to Kavieng to board the ship. Then, over eleven days cruise through the islands of the Bismarck Archipelago en route to the Sepik River and then Madang. True North accommodates just 36 travellers at any one time, and comes fully equipped with her own private helicopter for the ultimate in exploration.
Highlights of the itinerary include:
· Vitu Islands snorkelling and cultures
· Manus Province
· Ponam Island – a key WWII battleground
· Hermit Islands barrier reef
· Ninigo Islands
· Three days exploring the Sepik River
· Stilt houses on Lake Kambaraumba
· Bagabag Island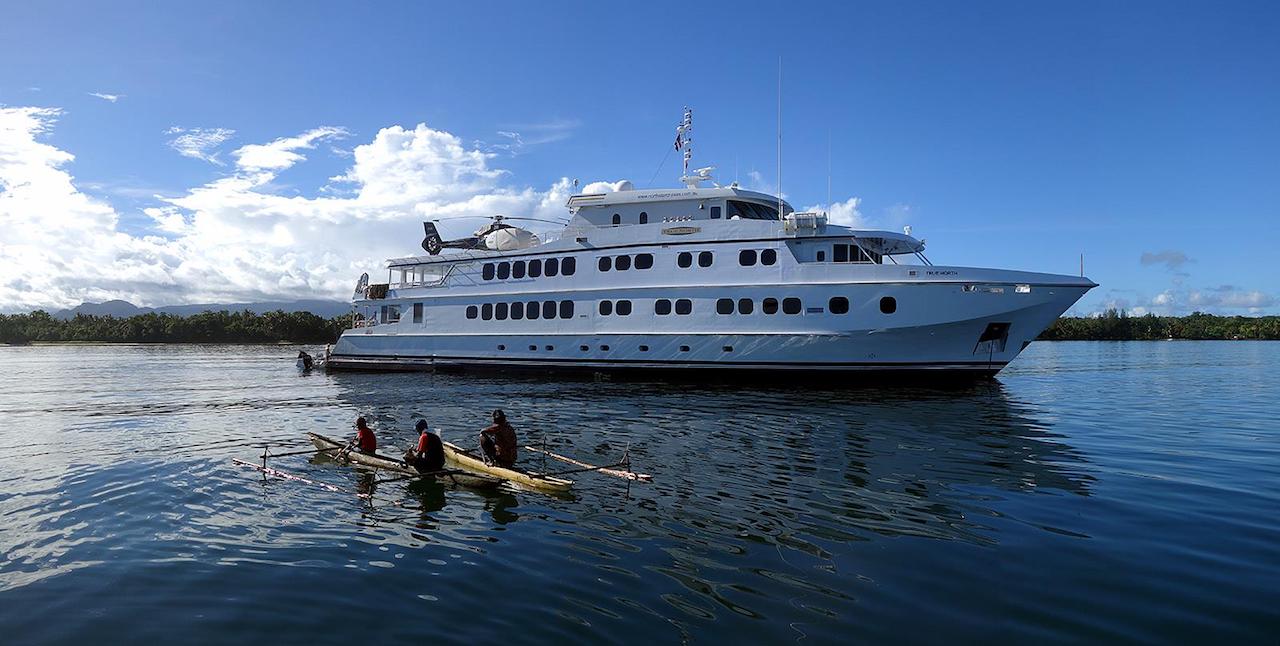 Coral Expeditions I
7 Nights Madang to Madang
Departing 6, 13, 20 & 27 February 2018
Price from AU$4,990 per person
This new expedition aboard the classic catamaran Coral Expeditions I has us really excited. Dedicated solely on exploring the lower and middle reaches of the Sepik River, the seven night itinerary promises exploratory visits to some remote outposts along the Sepik, with plenty of time for cultural interaction and discovery. Like any real expedition, the daily programme will remain flexible to ensure maximum exploration, but you can expect the following highlights:
· Murik Lakes
· Villages of Bien and Angoram
· The stilt houses of Kambaraumba
· Tambanum village – known for its woodcarvers
· Chambri Lakes
· Sacred flutes cultural performance
· The Spirit House at Wombun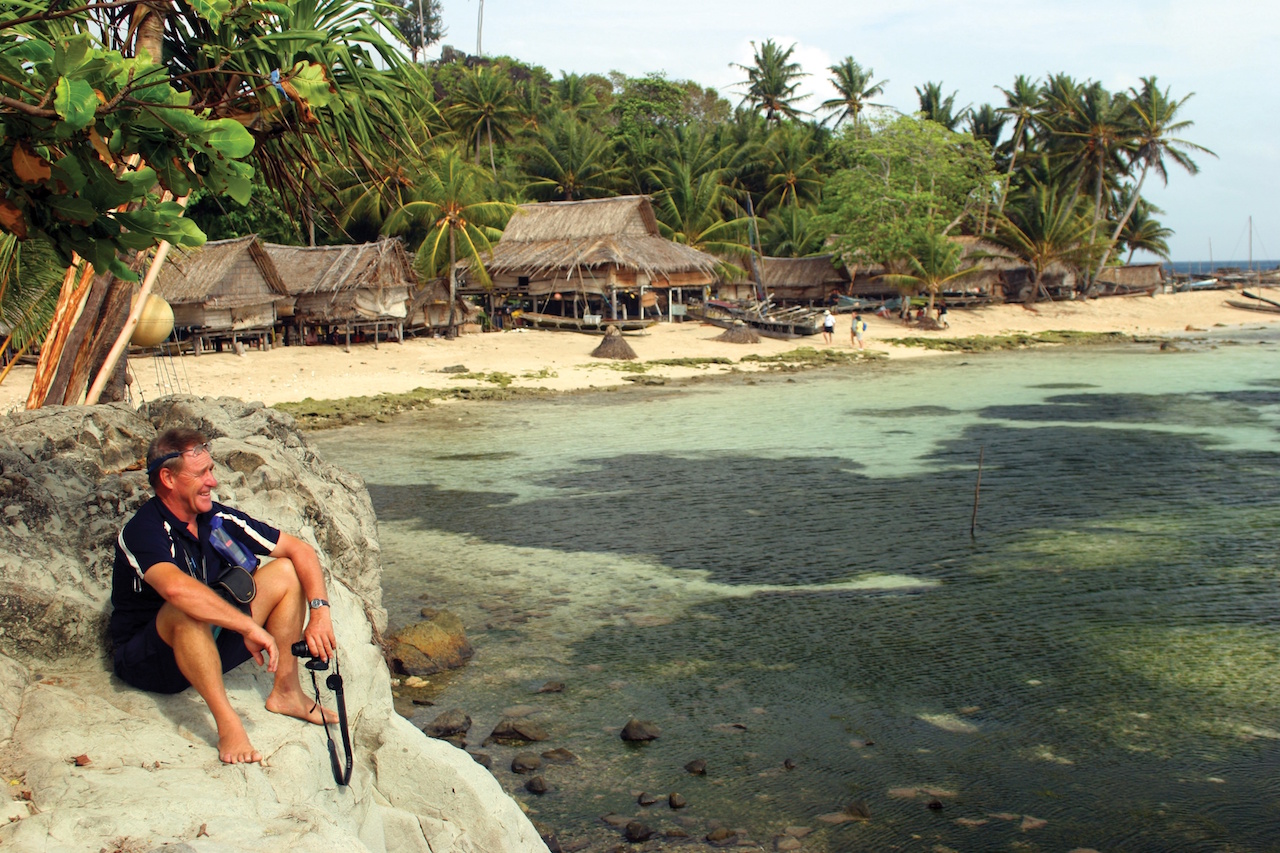 If you're interested in experiencing PNG for yourself in 2018 then don't delay - contact the team at Expedition Cruise Specialists on 1800 90 20 80 (or +61 7 4041 2101 if calling form outside Australia), email us at [email protected] or see more information at www.expeditioncruisespecialists.com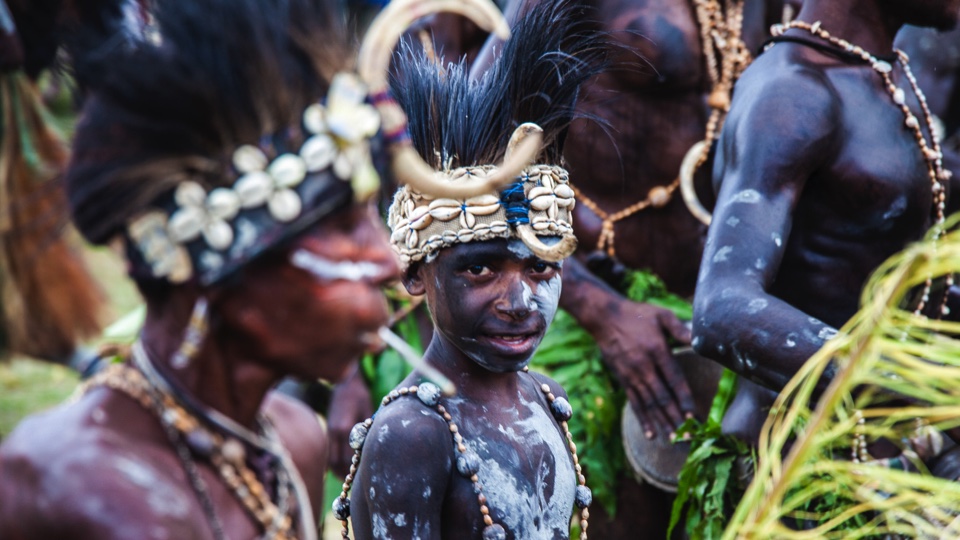 Images in this article courtesy of our partners Coral Expeditions and True North.