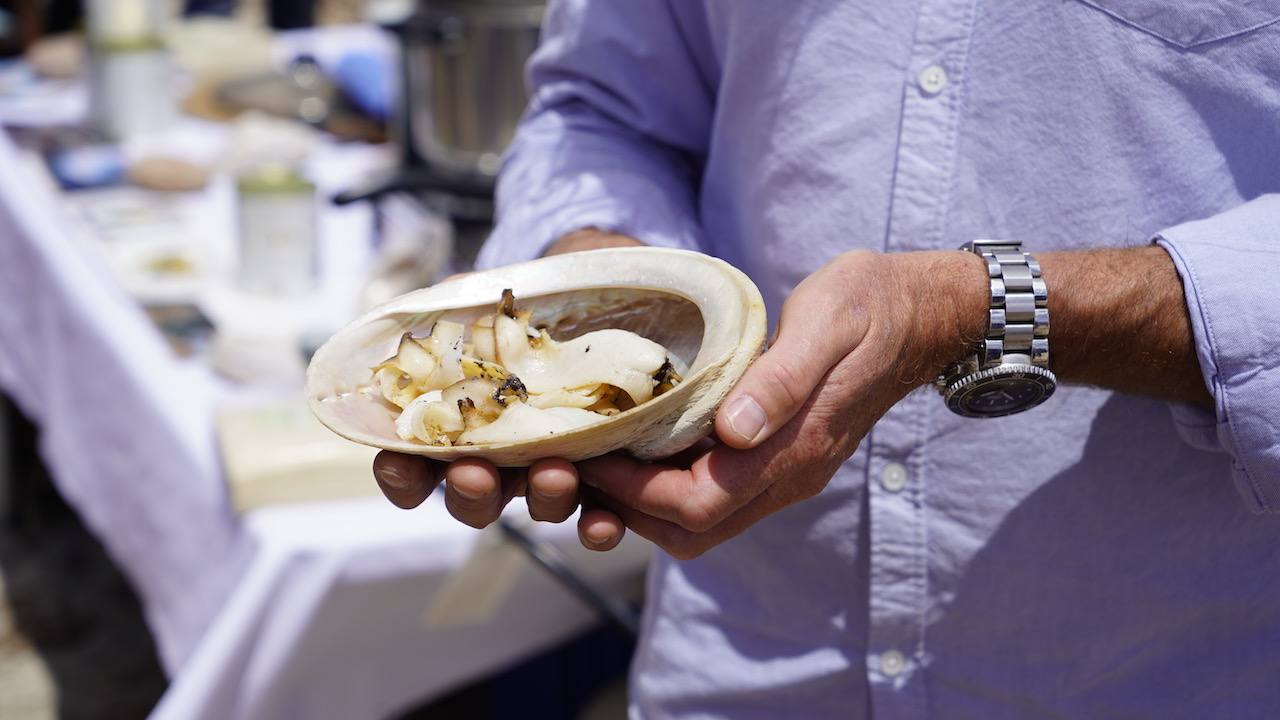 Sure to appeal to explorers and 'foodies' alike, Australia's Coral Expeditions has launched two new culinary expeditions setting sail in late 2024. Discovering Western Australia's beautiful South-west region, the 'Whales & Trails' cruise includes gourmet experiences in the Margaret River wine region, while the 'Bounty of the Southern Ocean' programme follows a food and wine tasting-trail between Adelaide and Melbourne.
Travellers will cruise aboard Coral Expeditions' blue-water flagship, the 120-passenger Coral Adventurer. Launched in 2019, this expedition ship was purpose-built for cruising in the waters of Australia and the South Pacific and features five stateroom grades, ample deck space and common areas, a flexible range of excursion tenders and an attentive Australian & New Zealand crew, including the best expedition teams in the business.
Whales & Trails of Western Australia
10 Nights Fremantle to Fremantle aboard Coral Adventurer
Departs Fremantle 05 October 2024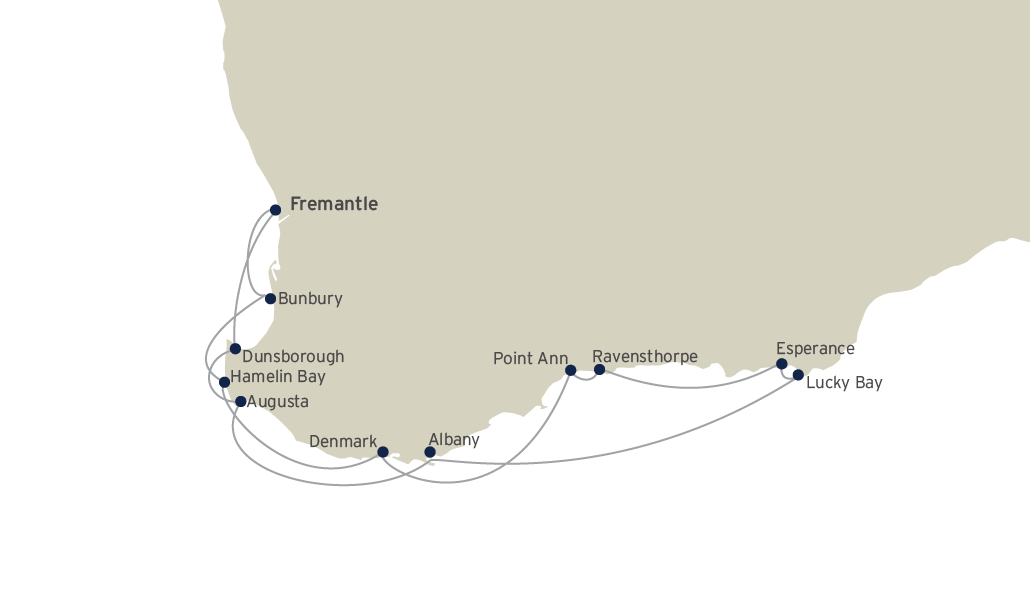 In partnership with Australian Geographic, this inaugural Whales and Trails expedition explores the imposing South-West coastline with adventures on both land and sea. Following the migratory trail of the Humpback, Southern Right and Blue whales, travellers will step ashore each day to experience the renowned vineyards of Margaret River, sections of the iconic Cape to Cape coastal walk and short walks amongst the native wildflowers in full springtime bloom around Dunsborough and Albany.
In Esperance, travellers will be able to stroll the silica white sands at Lucky Bay – voted #1 Beach in the world. Expert guides will lead the way and share connections with traditional owners in small coastal communities and learn of their history and heritage.
SIGNATURE EXPERIENCE
A highlight of this expedition will undoubtedly be the signature winemakers dinner event at famed Leeuwin Estate Winery. This unique dining event will pair Leeuwin Estate's exceptional "Art Series" wines with a six-course menu featuring locally-grown regional cuisine.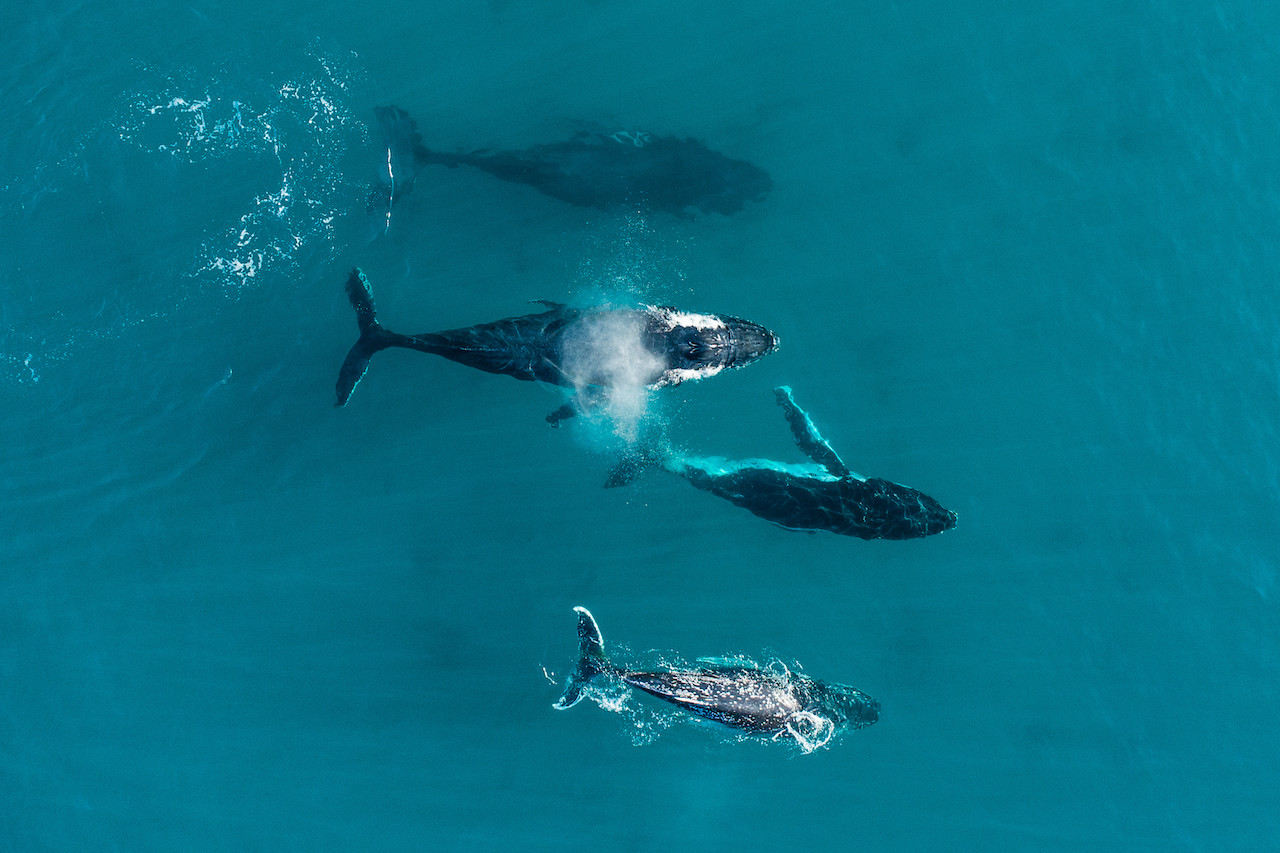 Expedition Highlights
· Whale watching at Flinders Bay, renowned for its frequent whale sightings and explore the sheltered haven of Point Ann in search of Southern Right Whales and their calves
· Enjoy a swim in the pristine waters of Hamelin Bay, surrounded by the curious stingrays and other marine species
· Traversing the scenic coastal vistas on a morning trek along a section of the renowned Cape to Cape trail
· Walk among native wildflowers in bloom around the coastal landscapes from Dunsborough to Esperance
· Stroll the silica white sands in the company of native kangaroos at Lucky Bay – voted #1 Beach in the world
· Learn about Indigenous coastal culture and traditions of the region and share stories whilst we forage for native tucker on ancestral lands
· Wander the community led Art Trail of Ravensthorpe and hear how collective community engagement has changed the face of this historic goldfield's town
· Gain valuable insights from onboard Guest Lecturers Micheline and Curt Jenner who will share their scientific and conservation knowledge of whale research in Western Australia.
Expedition Prices
Prices are per person, twin share in Australian Dollars. Enquire for single traveller prices.
Coral Deck Stateroom: $9,200 per person
Promenade Deck Stateroom: $11,100 per person
Explorer Deck Balcony Stateroom: $14,600 per person
Bridge Deck Balcony Stateroom: $16,300 per person
Bridge Deck Suite: $20,800 per person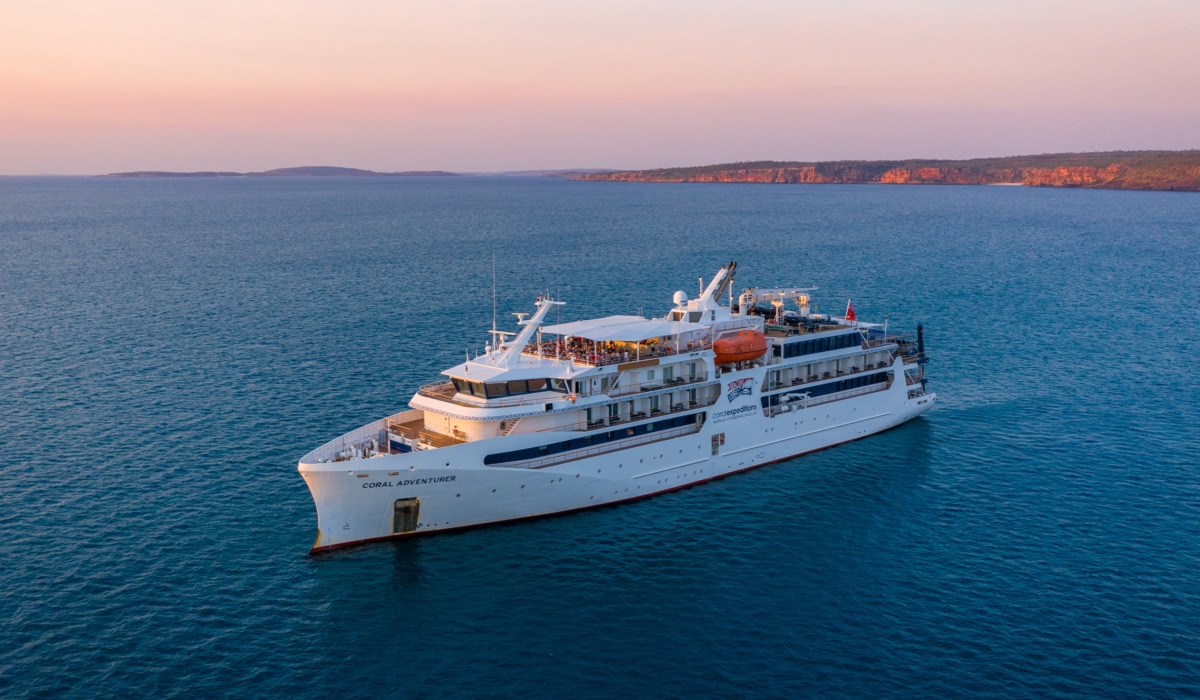 Bounty of the Southern Ocean
8 Nights Adelaide to Melbourne aboard Coral Adventurer
Departs Adelaide 01 December 2024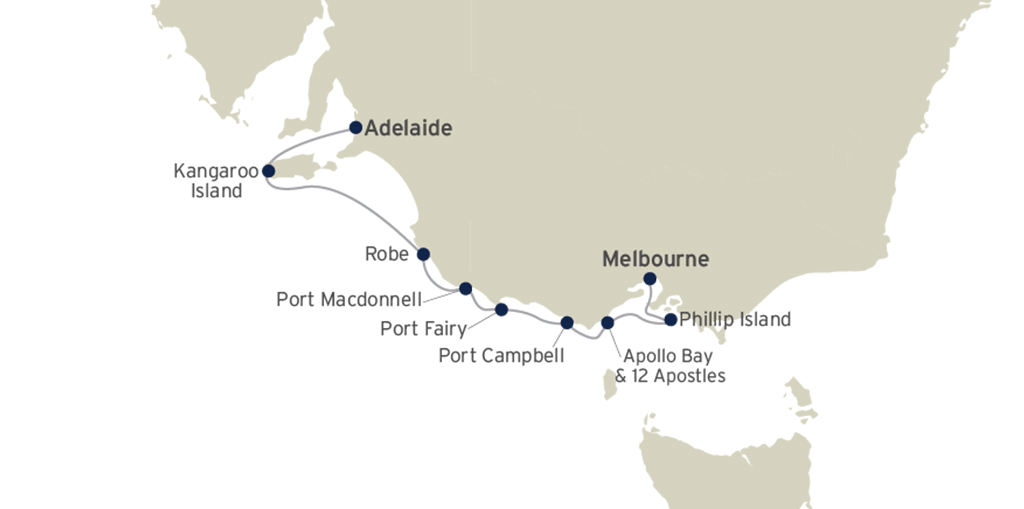 You'll savour the freshest of seafoods, experience native ingredients and organic produce accompanied by world class wines, craft brews and artisanal spirits on this 8 night expedition from Adelaide to Melbourne. Foodies will love the opportunity to Indulge in wild ocean farmed abalone on Kangaroo Island and freshly caught Australian lobster in the traditional fishing outpost of Robe. You will also about the myriad culinary and medicinal uses of fungi, and sample native indigenous bush ingredients found in the wild. A highlight will be the opportunity to meet passionate local producers, growers and distillers and share their handicrafts and stories while sampling their artisan products. Connect with nature as they enjoy a leisurely circumnavigation around the remote seal colony of Lady Julia Percy Island and take in the spectacle of a sunset sail by of Victoria's famed Twelve Apostles. Coral Adventurer's expert guides will lead the way and will be joined onboard and ashore by local characters.
SIGNATURE EXPERIENCE
Enjoy a special 'Tastes of the Southern Ocean' dinner onboard Coral Adventurer in the historic fishing township of Port McDonnell. Hosted by a preeminent regional chef and showcasing the best of South Australian premium wines including pairings from Eden Valley, Barossa, Adelaide Hills and McLaren Vale.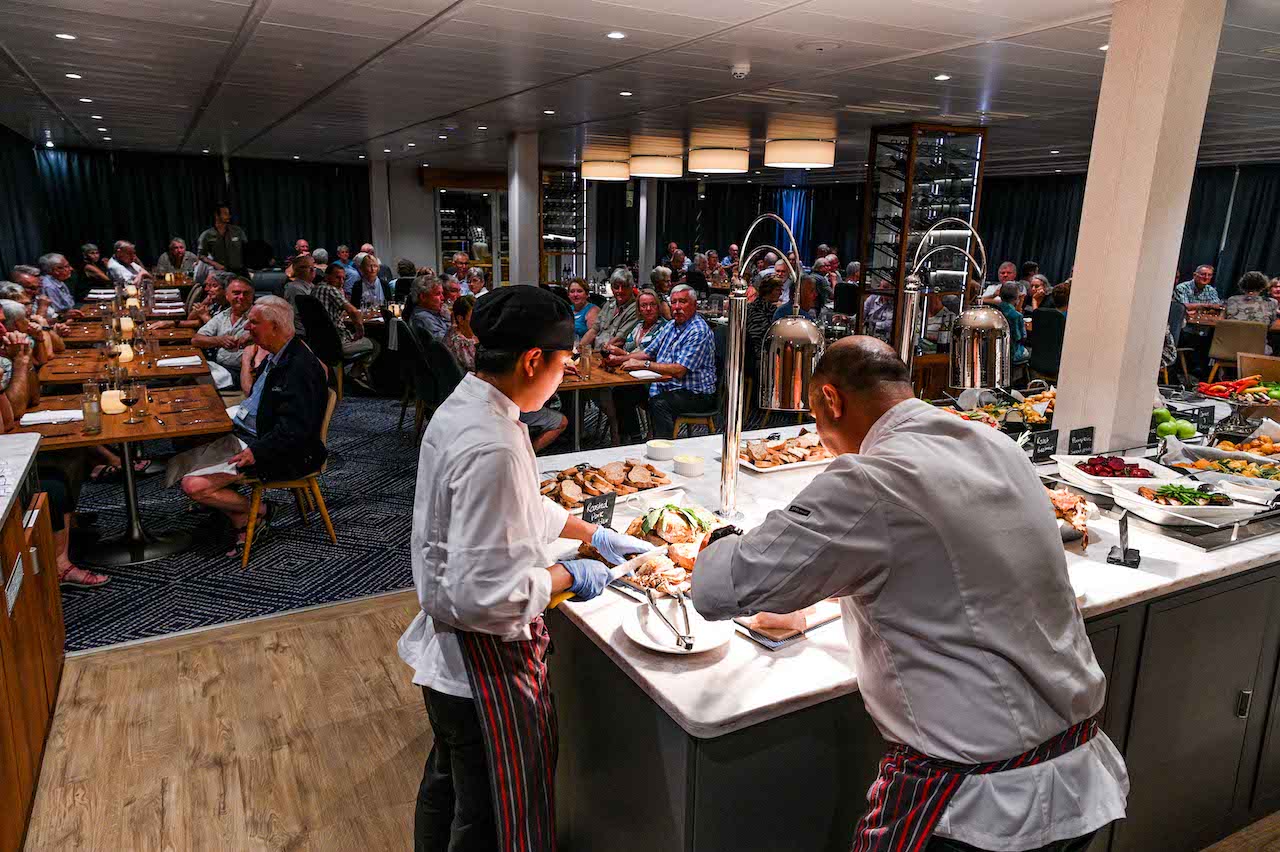 Expedition Highlights

· On Kangaroo Island sample award-winning, locally farmed sustainable Abalone and taste locally made wines and regional produce
· Indulge in freshly caught Australian Lobster in the quaint fishing port of Robe and explore the old-world charm of this historic town
· Discover the remarkable world of fungi as you learn about their ecological importance and myriad uses with an off-the-grid entrepreneur
· Savour artisanal produce paired with premium wines at a local vineyard in the Limestone Coast
· Circumnavigate a remote island seal colony?on Lady Julia Percy Island
· Discover indigenous hinterland bush food and hear how local families seek to educate on the viability of endemic species in food production
· Learn about the innovative cooperative approach to sustainable agribusiness on the Great Ocean Road
· Sail past the Twelve Apostles at sunset and raise a glass to this iconic landscape
· Enjoy guided walks through the protected wetlands of Phillip Island, understanding the importance of this sensitive and essential ecosystem
· Hear from a passionate chef, one of the forerunners of championing wild foods as you dine on locally sourced Philip Island produce.
EARLYBIRD SAVINGS: Take 10% off the below prices when you book and deposit this expedition by 31 July 2023.
Expedition Prices
Prices are per person, twin share in Australian Dollars. Enquire for single traveller prices.
Coral Deck Stateroom: $7,300 per person
Promenade Deck Stateroom: $8,800 per person
Explorer Deck Balcony Stateroom: $11,700 per person
Bridge Deck Balcony Stateroom: $12,850 per person
Bridge Deck Suite: $16,500 per person
To find out more about these new culinary expeditions, or secure your place, contact the team at Expedition Cruise Specialists today on 1800 90 20 80 or email us.