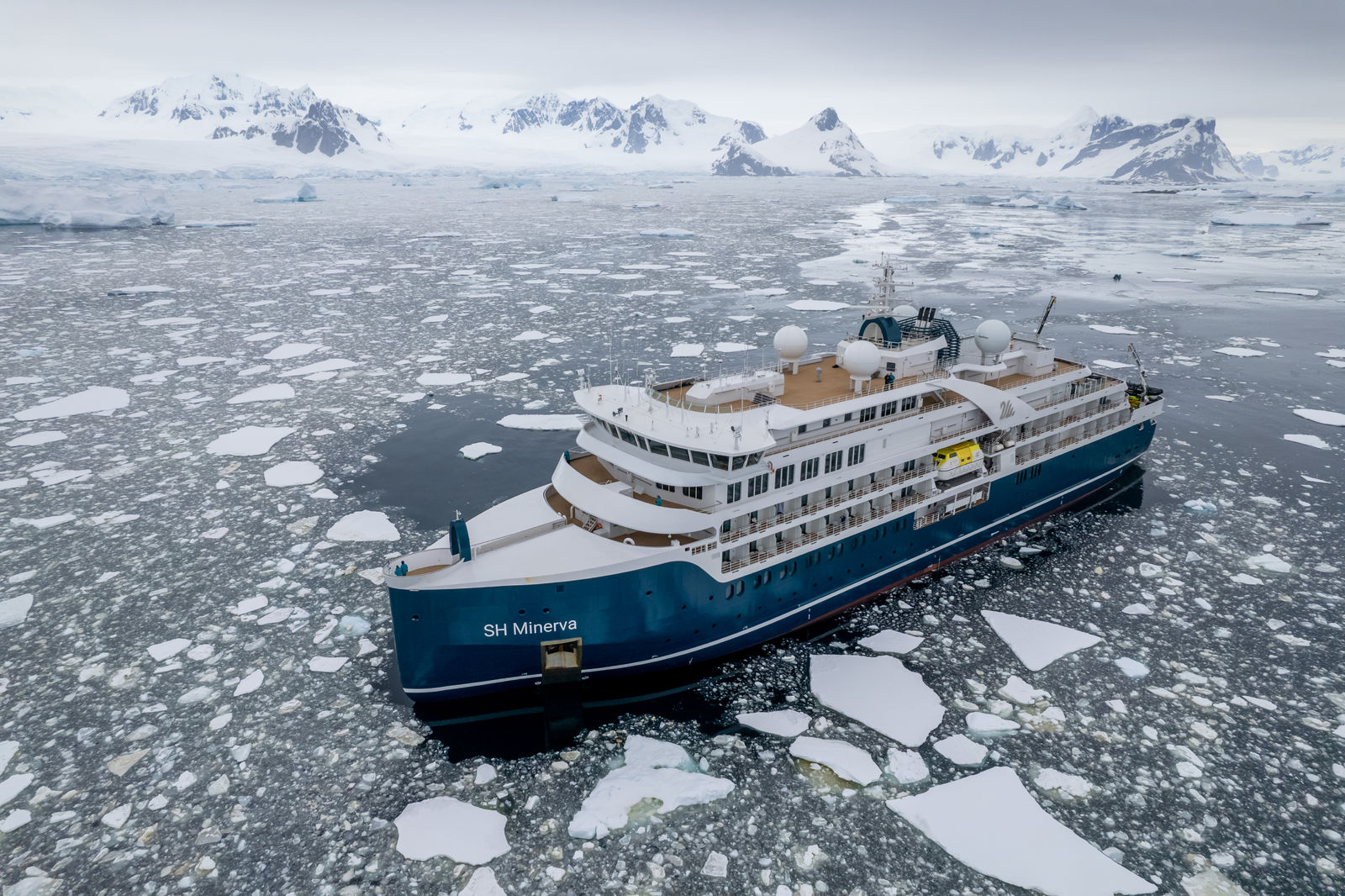 For 70 years, the name Swan Hellenic has been synonymous with small ship discovery cruises, and their long and storied history continues in 2024 with a range of expedition cruises around the world aboard their state-of-the-art expedition ships. And, for a limited time, you can save 20% on a selection of expeditions when you book and deposit your 2024 cruise with Expedition Cruise Specialists before 31 July 2023.
See the full 2024 Swan Hellenic Cruise Calendar
The newly-minted 2024 schedule features an exciting range of culturally-rich and wildlife-focussed itineraries from eight to 21 days in duration to all corners of the globe. A highlight of the year-round schedule is the addition of two new cruise destinations for Swan Hellenic, with new expeditions scheduled for both Cuba and West Africa's Bijagós Islands. Of course there's polar expeditions to Antarctica and the Arctic on offer, making use of the ships' highly-rated Polar Code classifications, and an incredible range of 'Rest of the World' cruises exploring exclusive exploration opportunities in areas such as Brazil, Africa, Madagascar and the Mediterranean
Featured Itineraries
NEW Cuba Discovery Itinerary - departs 30 April 2024
Set sail on this 10-day Cuba Discovery cruise aboard the new SH Diana and explore the unique heritage of Cuba.
NEW West Africa's Bijagós Islands - departs 30 April 2024
Explore the remote beauty of West Africa's Bijagós Islands on a captivating 9-day expedition aboard the new SH Vega.
Secrets of Sicily - departs 20 August 2024
Discover history at the heart of the Mediterranean on this fascinating 9-day Sicily Highlights with Malta & Lipari cruise on board the new SH Diana.
From Magna Graecia to Greece - departs 28 August 2024
Imagine sailing through the sparkling waters of the Mediterranean, discovering ancient cities, charming islands, and stunning landscapes aboard a new luxury ship.
Extraordinary South Africa - departs 06 November 2024
Explore the best of South Africa abroad the 5-star expedition ship SH Diana on this 8-day South Africa Discovery cruise.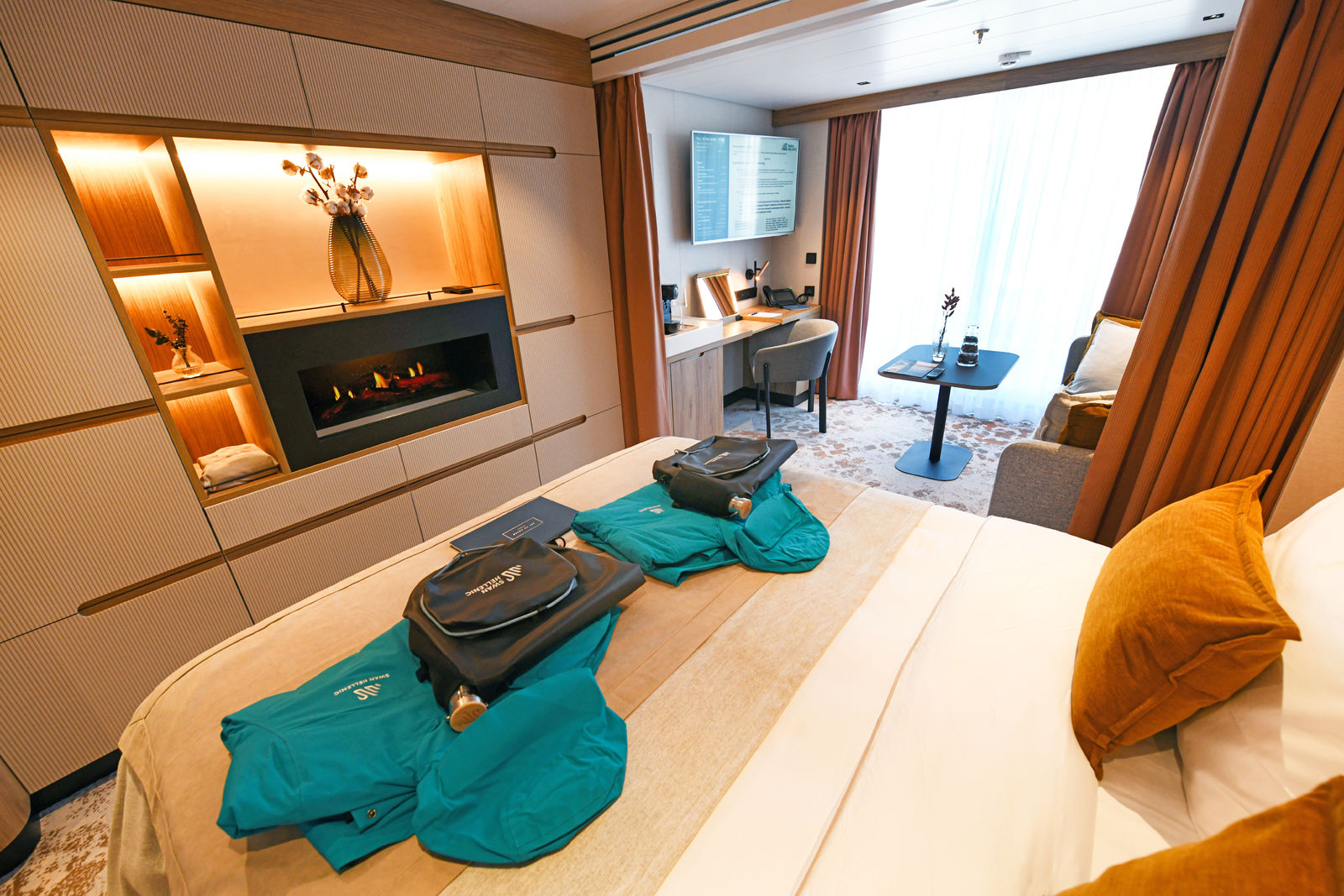 Swan Hellenic Cruises operates a fleet of three modern expedition ships, all launched in the past two years. Sister-ships SH Vega & SH Minerva accommodate just 152 expeditioners in a range of suites and cabins, will the slightly larger SH Diana maxes out at 192 travellers. All three of these boutique ships feature the same distinctive comfort and Scandi-design interiors, extensive deck space and dedicated expedition facilities, including a dedicated presentation and lecture theatre, and an expedition mud room.
All three ships feature three dining venues from which to choose – the Swan Restaurant, Club Lounge and Pool Bar & Grill, and there's also a state-of-the-art gym, spa, panoramic sauna, club room and swimming pool.
See a Swan Hellenic Sample Dinner Menu
Over recent years, there has been what you might call an arms race in the design of new expedition ships, where the focus is seemingly on 'more and more of everything'. More restaurants to choose from, more entertainment options, more gadgets and more travellers. While this change has made the concept of expedition cruising more (there's that word again) accessible to more travellers it can result in the expedition experience being diluted and the destination becoming less important than the ship itself. Gladly, I don't see Swan Hellenic falling into this trap.
Speaking to Swan Hellenic's Australia & New Zealand General Manager Brigita Devries recently, it was evident to me that while Swan Hellenic's ships have all the bells and whistles travellers desire in 2023, it's still the love of exploration and true expedition cruising that drives the company. Brigita assured me that the focus would always be about maximising the expedition experience, if lunch had to be delayed for a wildlife viewing experience, or a day's itinerary changed to take advantage of a local festival, the expedition experience will always take precedence.
To find out more about Swan Hellenic's 2024 cruise schedule, and how you can save up to 20% off brochure fares when you book by 31 July 2023, contact the knowledgeable team at Expedition Cruise Specialists today on 1800 90 20 80.