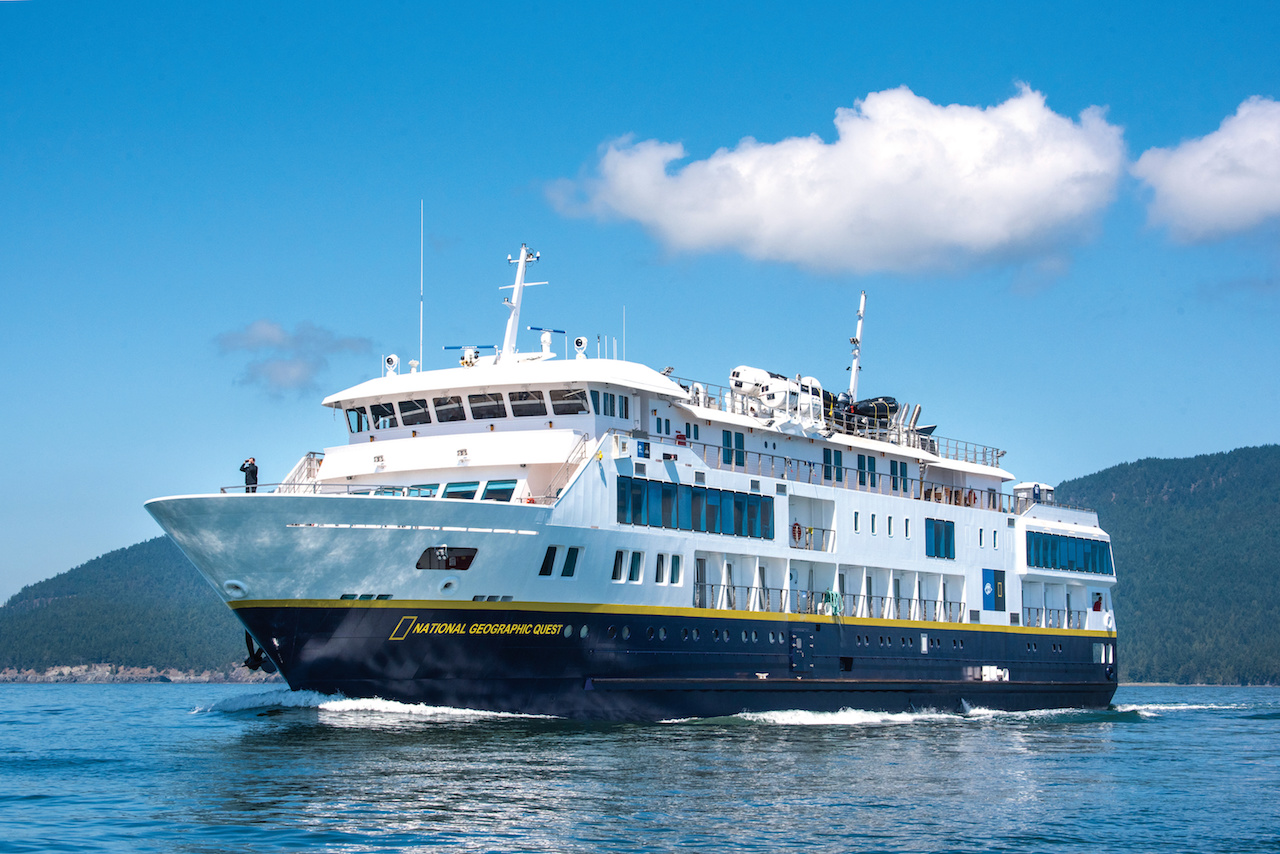 Lindblad Expeditions' new, 100 passenger expedition ship National Geographic Quest departed on its inaugural voyage earlier this week, and some of the first photos of the ship's stylish interior have just landed on our desk.
The first of two new, state-of-the-art expedition ships to be built near Seattle for Lindblad Expeditions (sister-ship National Geographic Venture launches in 2018), Quest will operate in Alaska over the northern summer, before heading down to the tropical climes of Panama, Costa Rica and Belize over the cooler winter period.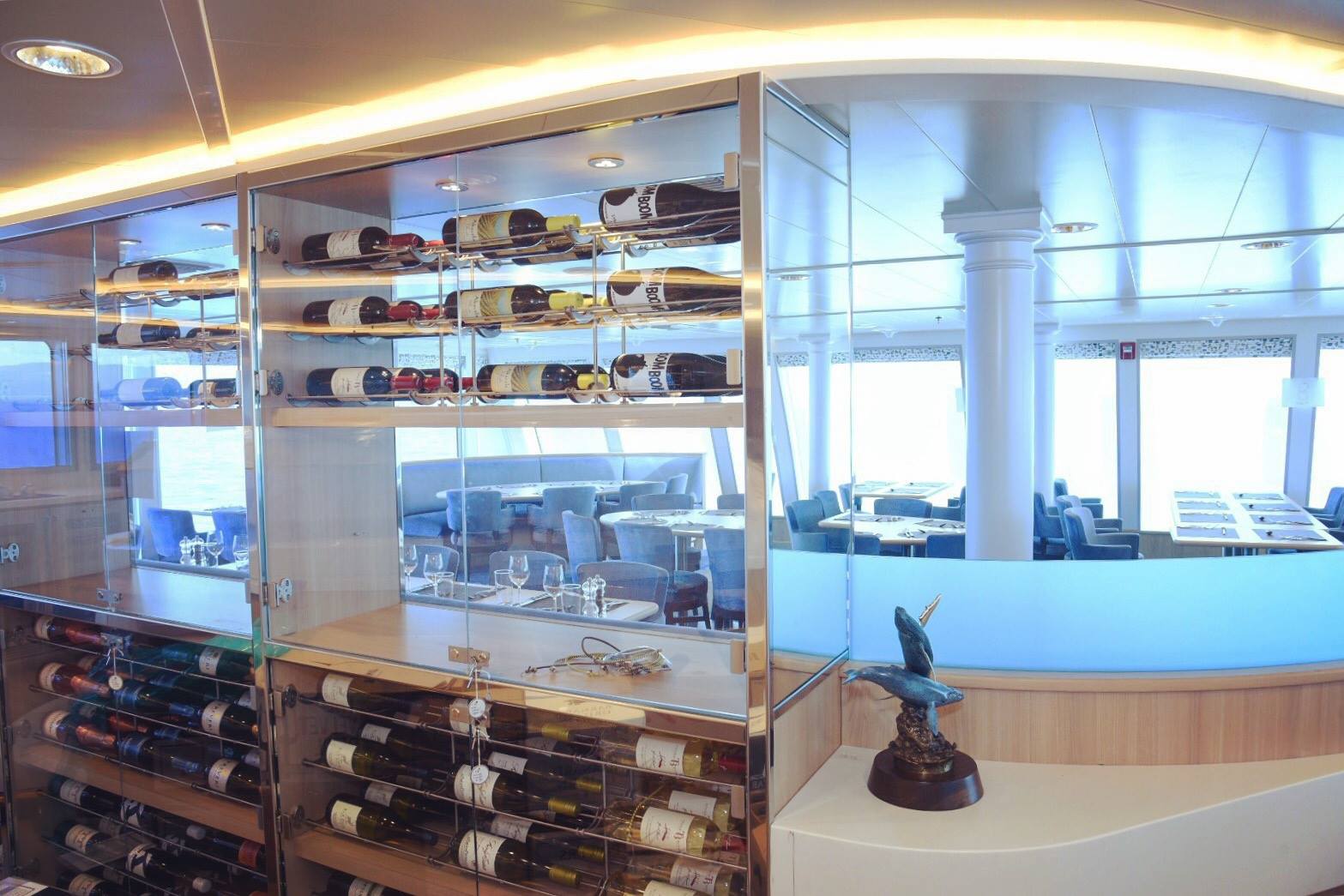 Lindblad Expeditions has always been a pioneer in the field of expedition cruising, and National Geographic Quest achieves some notable firsts for this leading expedition company. She will be the first ship in their fleet voyaging in these geographies with step-out balconies (available in 22 of the 50 spacious cabins), plus six sets of connecting cabins for families and groups; and a designated mudroom for expedition gear.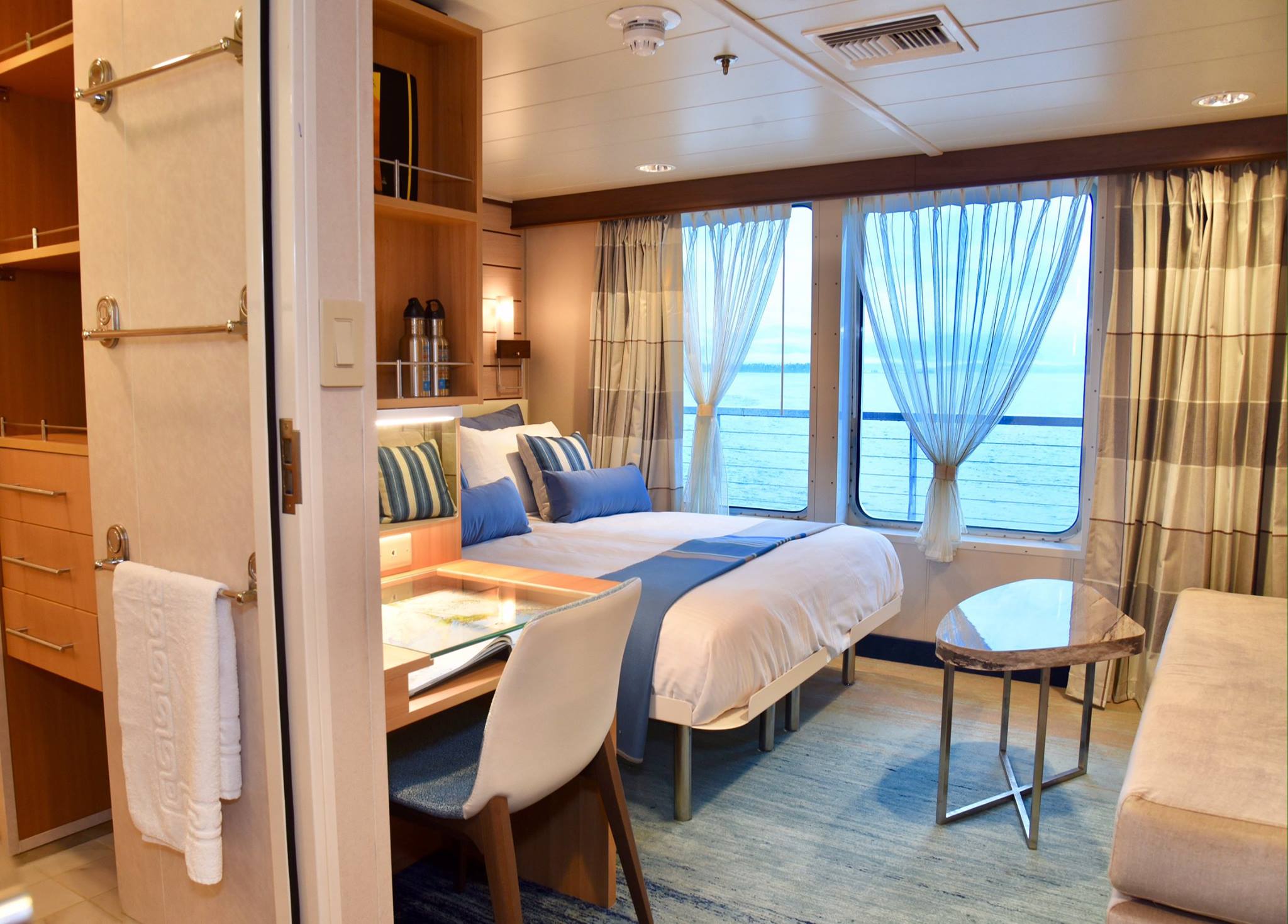 The lounge is the heart of the expedition community, where cocktail hour and Recap are held each evening. It's also where you'll gather for presentations, photography talks, and guest speaker presentations. Seating design takes advantage of the wraparound windows for an optimal view, and boasts multiple high-definition screens for slideshows and videos. Forward lounge doors provide direct access to the bow. There's also a small reference library and board games and cards are also available.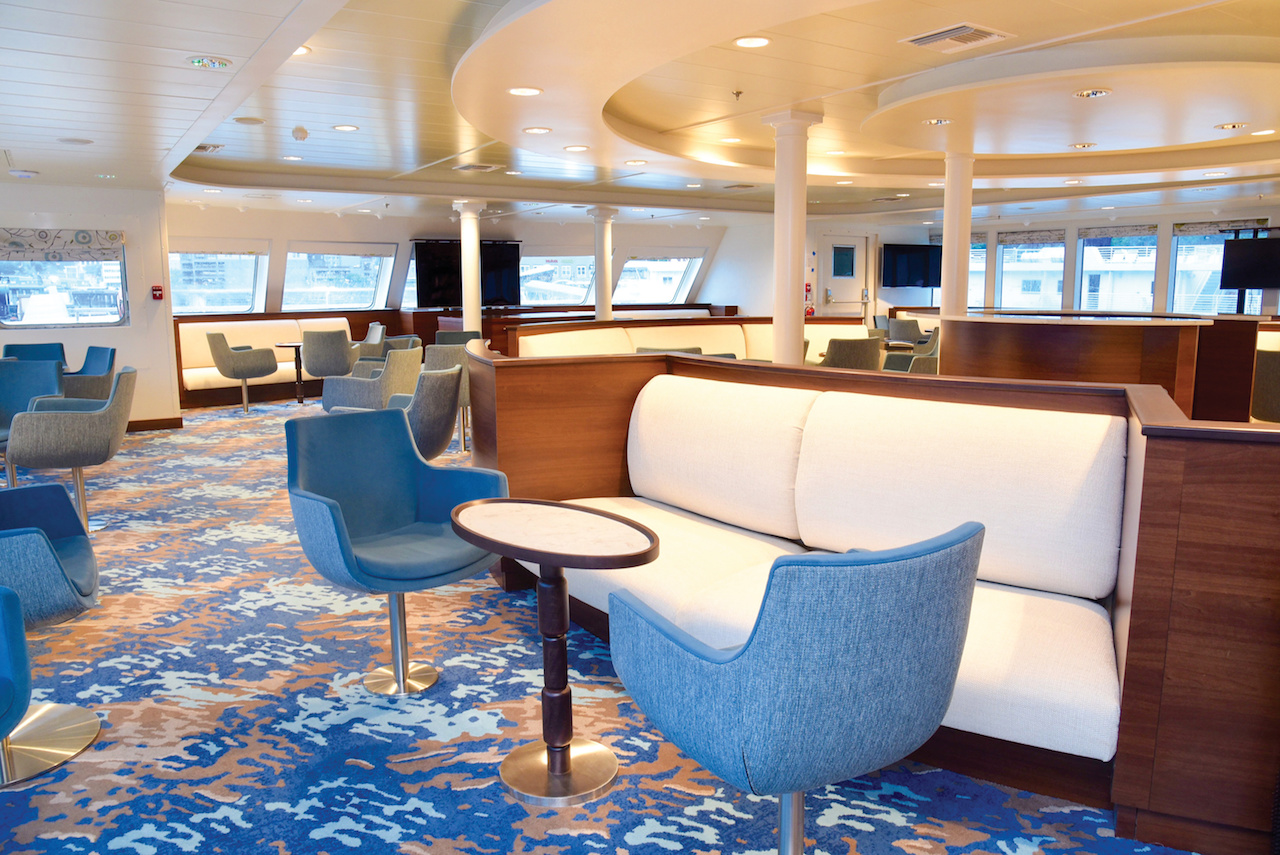 Conveniently located on the lounge deck, the fitness centre is outfitted with two treadmills, exercise bikes, elliptical machines, exercise bands, and sets of small hand weights to use as well. Morning stretch classes are held in the open air of the sundeck, located aft on the observation deck. After stretch class the deck is set with tables and chairs, and lounge chairs.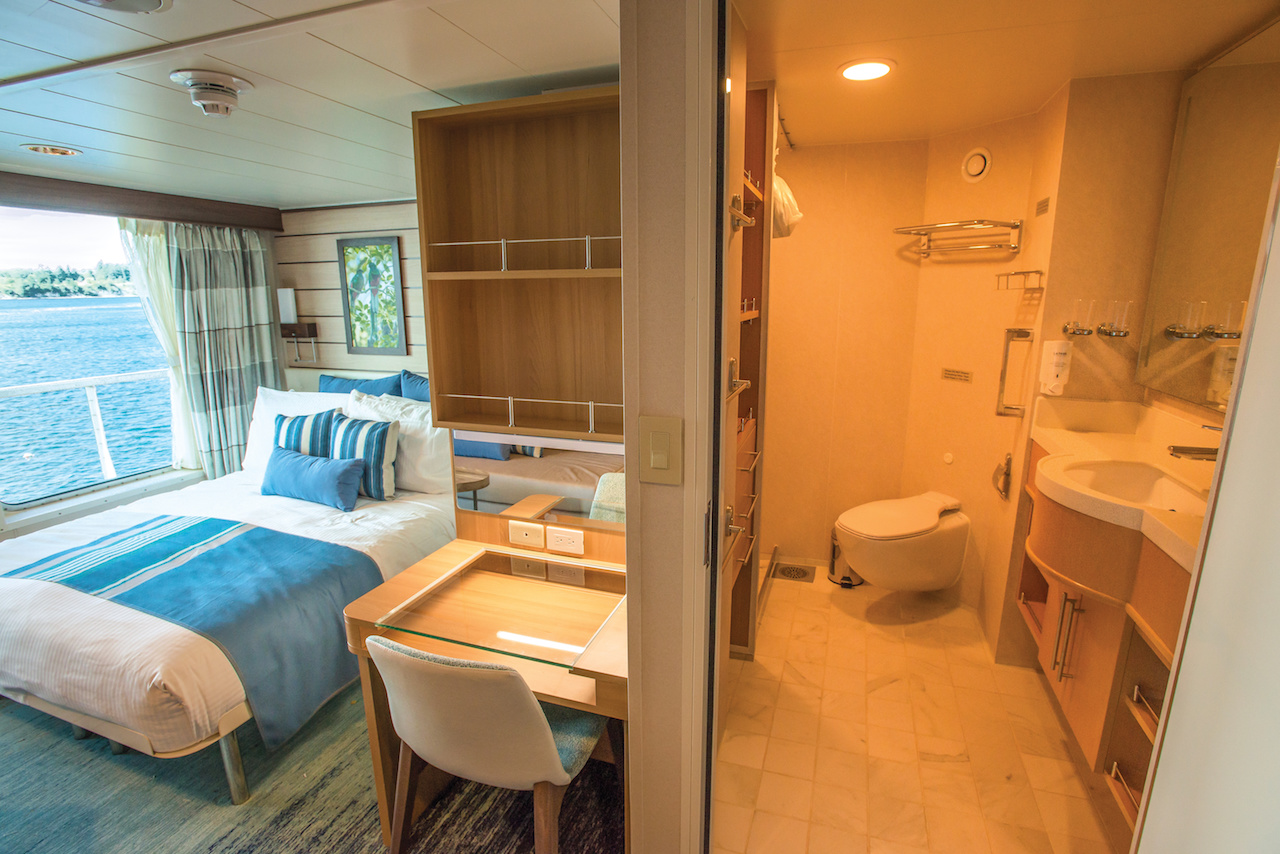 National Geographic Quest comes equipped with a fleet of 24 sea kayaks, paddle-boards, snorkelling equipment, and Zodiacs - fast, light boats that can be used to explore remote areas. It will also have a remotely operated vehicle (ROV), video microscope, and a hydrophone and bow-cam designed to film and record the underwater world.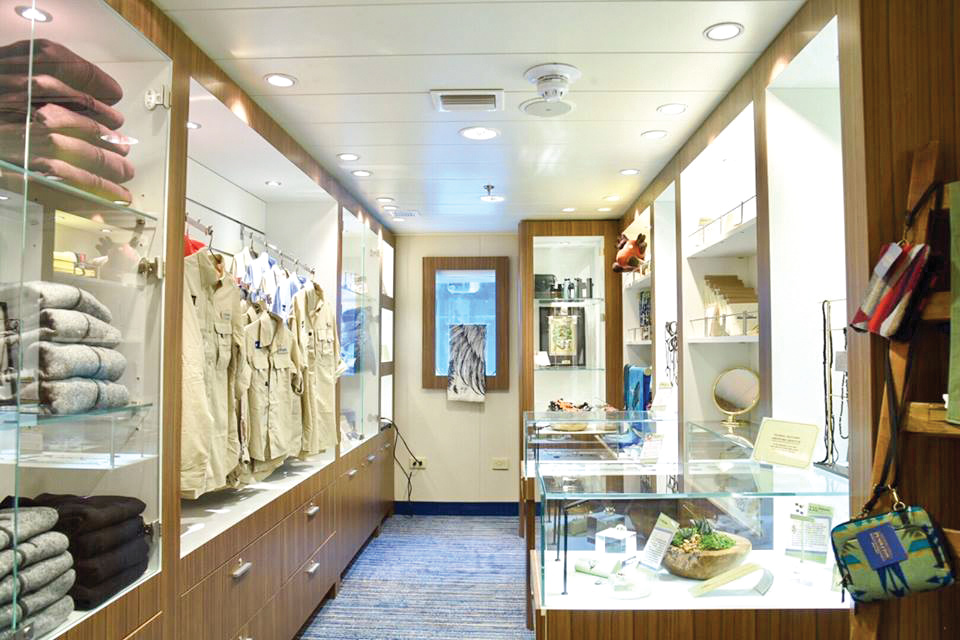 National Geographic Quest Guest is an ideal platform for discovering the fast-moving channels and shallow coves of Alaska and the Pacific Northwest and for exploring the tropical waterways of Central America.
For more information, and itineraries click here.