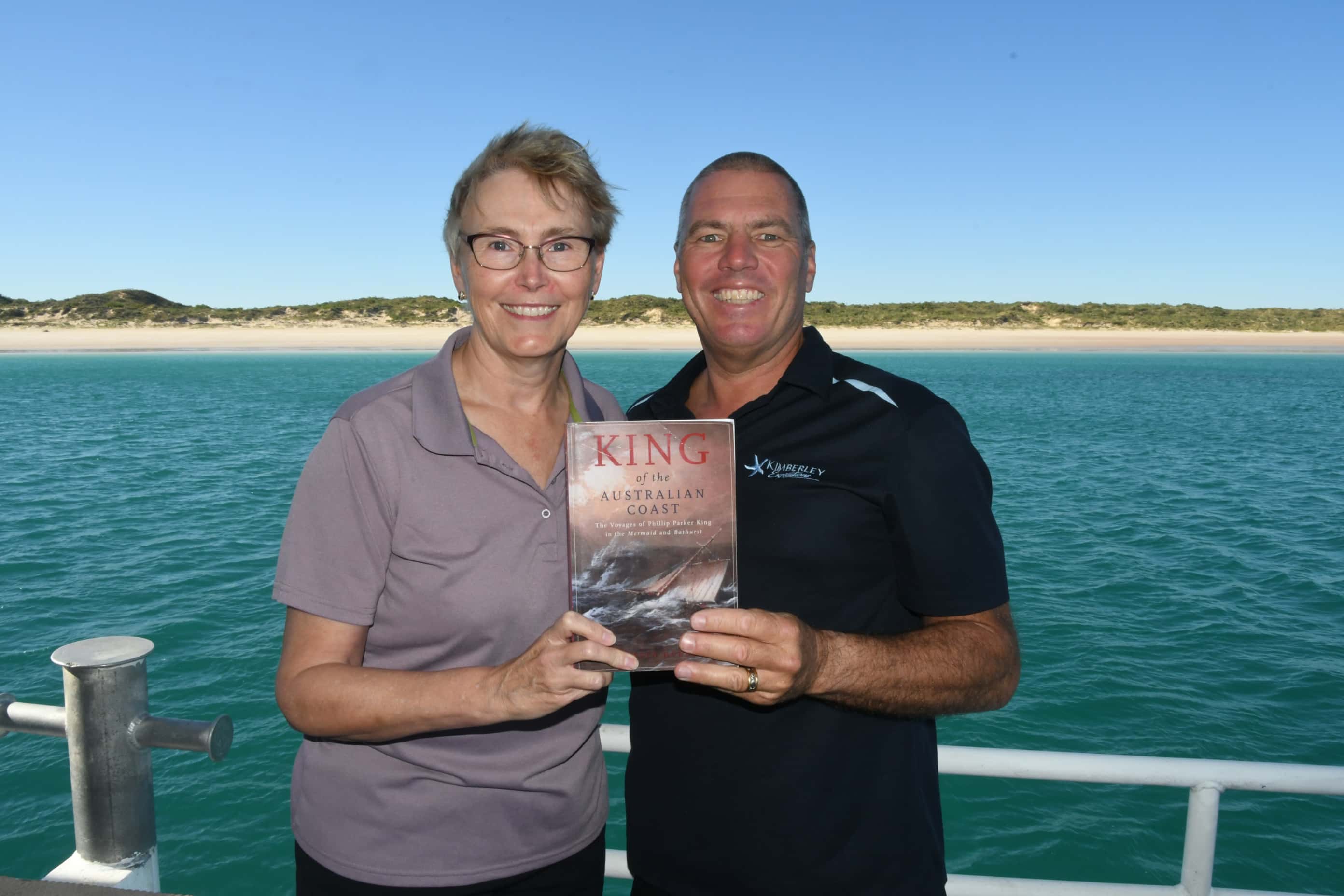 Wendy King, great-great-great granddaughter of legendary navigator Phillip Parker King, joined Reef Prince in May 2023 to trace the Kimberley coast from Darwin down to Broome, visiting many of the locations first mapped by her famous ancestor.
King is regarded as one of Australia's most famous navigators, and was a brilliant cartographer, conducting four expeditions on the Australian Coast between 1817 and 1822 aboard his cutter, HMS Mermaid. He is perhaps most well-known for his 1820 voyage, which produced the first real maps of the Kimberley Coast, and many locations that still bear King's name today. It was also on this voyage that the Mermaid was careened, in a location now known as Careening Bay, famous today for its Mermaid Boab Tree.
Find out more about the Mermaid Boab Tree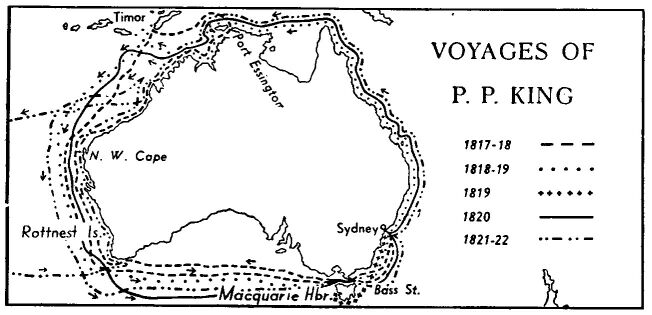 It was a thrill for the Reef Prince crew, and in particular Cruise Director Paul Hogger, to welcome Wendy aboard and show her the places her ancestor visited, and the trials and tribulations he faced along the way.
Cruise Director Paul also enjoyed the opportunity to learn a lot from Wendy about the more modern history of King family, and other unpublished stories about Phillip Parker King's adventures.
The team at Expedition Cruise Specialists was thrilled to assist Wendy to discover more about her family history through taking part in this incredible voyage.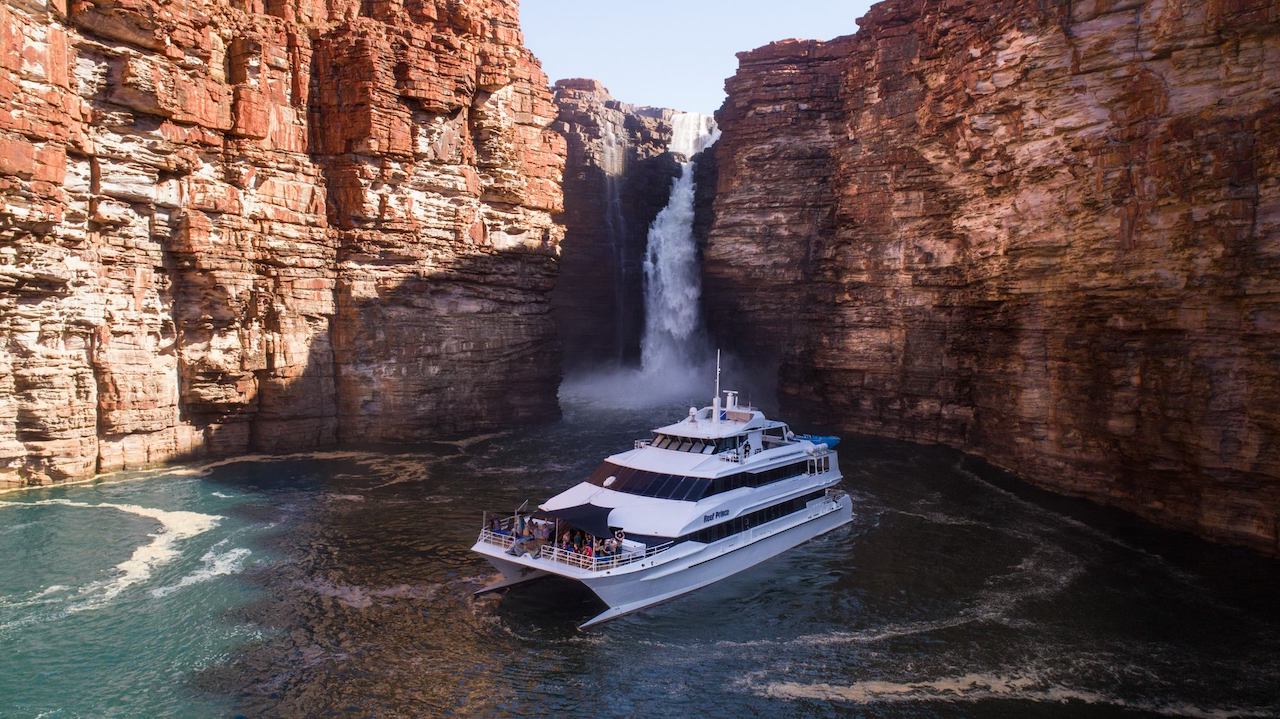 The stylish, 36-passenger Reef Prince operates ten-night cruises from Broome to Darwin and vice versa, taking in all of the highlights of Western Australia's magnificent Kimberley Coast. There's still a handful of cabins left to secure your place for 2023, or now's the time to reserve your place to cruise the Kimberley in 2024 to discover all these iconic spots, including Horizontal Falls, Montgomery Reef, King Cascades and King George Falls for yourself.
To find out more about cruising the Kimberley Coast aboard Reef Prince, contact our expert team today on 1800 90 20 80.
See Reef Prince's 2024 Kimberley Cruise schedules & prices