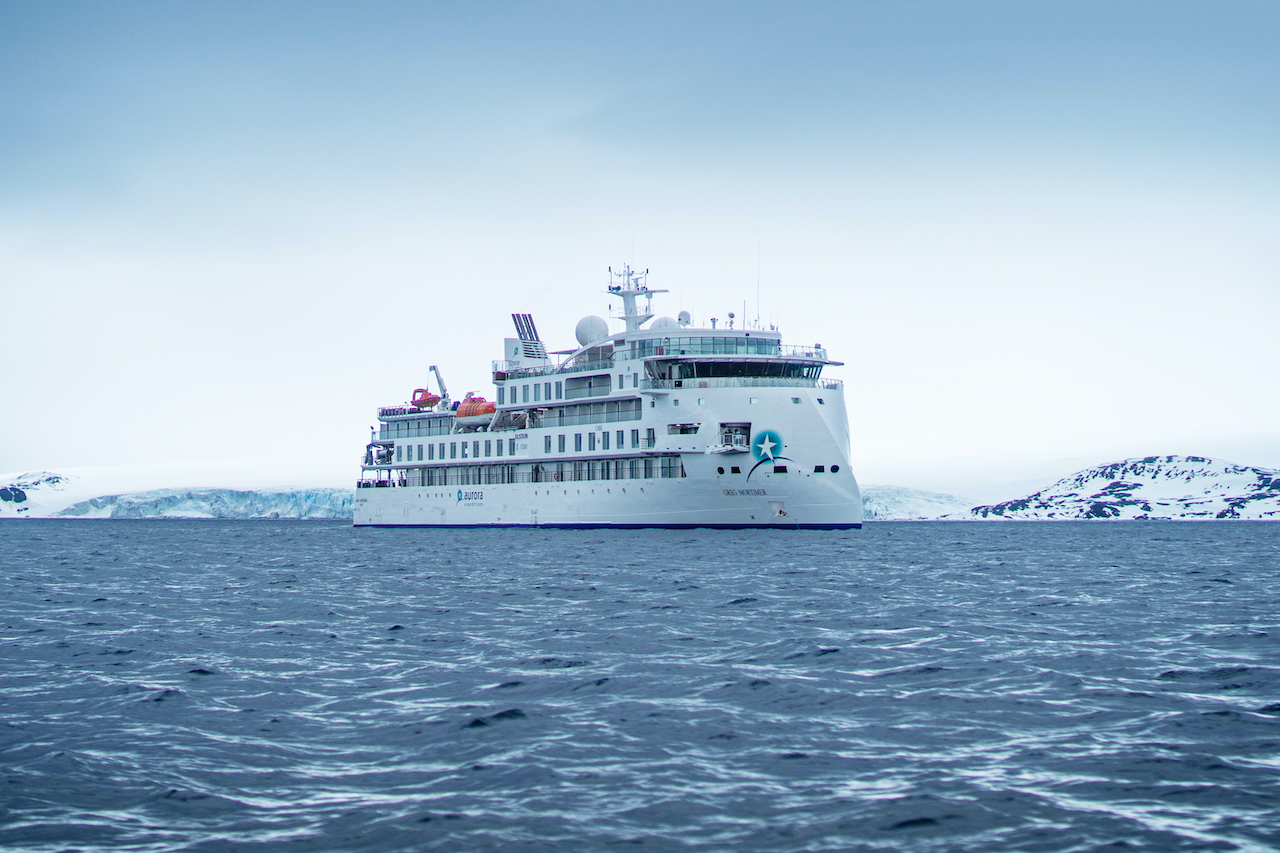 This week has seen a major milestone for Australia's own Aurora Expeditions, with the official launch and inaugural cruise for their brand-new, state-of-the art expedition ship Greg Mortimer.
At a glittering ceremony in Ushuaia, Argentina, ahead of her inaugural voyage to the Antarctic Peninsula, the Greg Mortimer was officially christened by her godmother, co-founder of Aurora Expeditions Margaret Mortimer. Rather than the traditional breaking of a bottle of champagne against the hull, the ship was christened by the smashing of a piece of Antarctic ice. Also in attendance was Greg Mortimer himself, famous explorer (the first Australian to scale Mt Everest!) and expedition travel pioneer.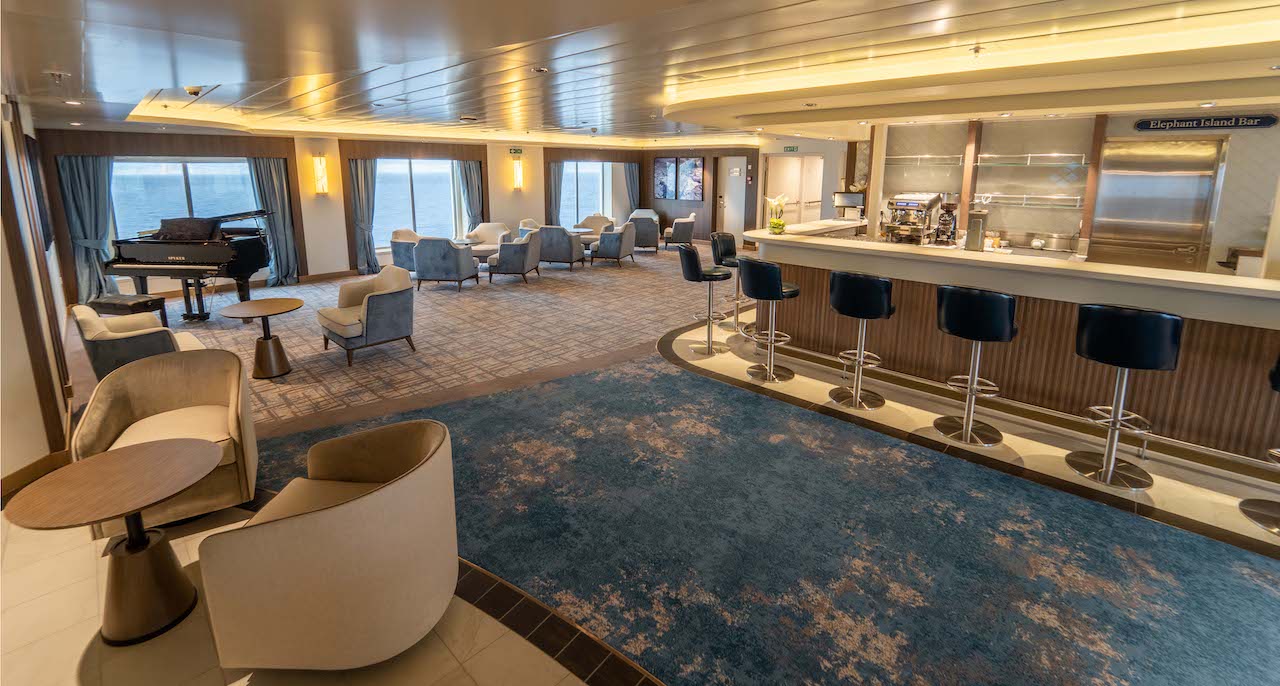 Speaking of her role as Godmother of the ship, Margaret Mortimer said: "It never crossed my mind that I would one day be Godmother to a ship named after my husband. I am so proud to be launching his namesake and pay tribute to all those hard-working people who have made this ship a reality. For future expeditioners, I hope you enjoy many hours of life changing moments on board the Greg Mortimer."
The new Greg Mortimer is the first expedition ship to launch using the patented Ulstein X-BOW® technology, an inverted bow design that allows the ship to pierce waves with much more stability than the traditional bows we're accustomed to. This game-changing technology is said to transform the experience and comfort on some of the world's most legendary open-sea routes, including the Drake Passage which separates the Antarctic Peninsula from South America.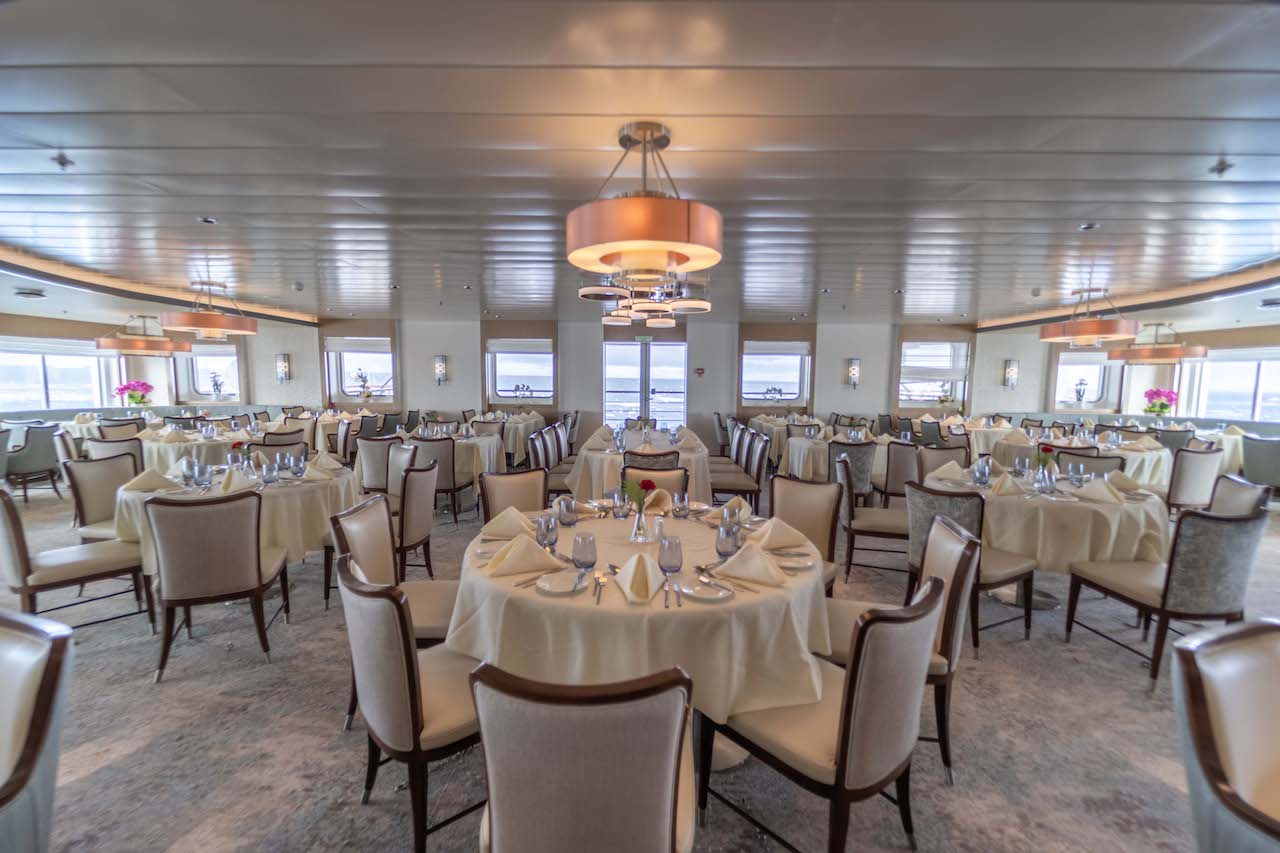 A further advantage of the Greg Mortimer is that she has been built to adhere to the latest polar expedition cruising guidelines; Polar Class 6.
The Greg Mortimer is built to accommodate up to 160 expeditioners, although she will typically travel with fewer in Antarctica to allow maximum exploration for her guests ashore. After a busy day of exploration on the ice, travellers will savour outstanding onboard facilities, akin to what you would expect to find on a much larger ship. In addition to a spacious dining room offering panoramic views, there's also a well-appointed library, lecture room equipped the latest in AV technology, an observation lounge and an open-bridge affording spectacular views, surely one of the most popular spots to take a seat and admire the breathtaking scenery. There's also a well-equipped gymnasium (to work off those sumptuous meals) and even a sauna, sure to be a popular spot to warm up after a day on the ice.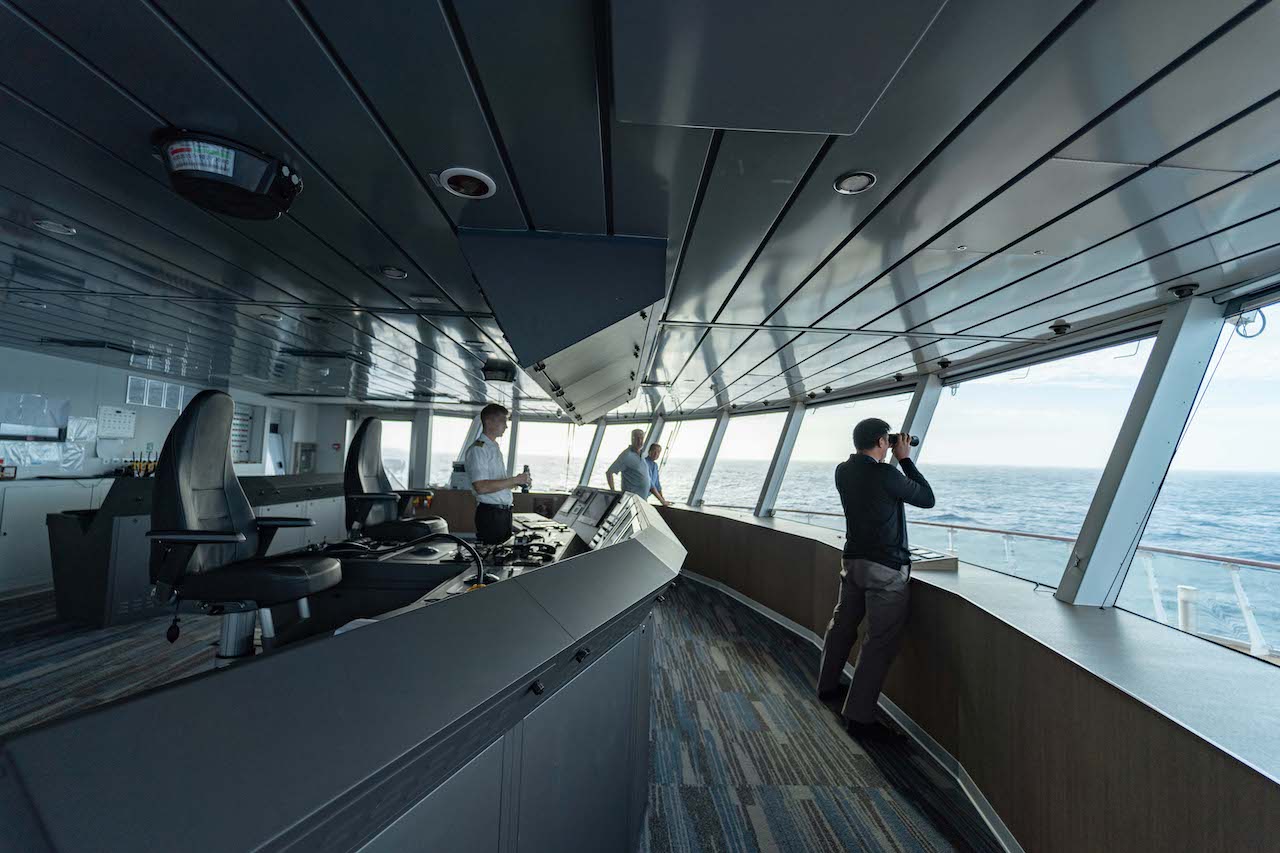 The Greg Mortimer's year-round schedule takes in both the Antarctic and Arctic regions (southern and northern summers respectively), linked by some fascinating expedition voyages through Central America and Europe. If you would like to find out more information about the Greg Mortimer or register your interest ahead of the upcoming launch of her 2021/22 schedule please call one of our expert team today on 1800 90 20 80 to find out more about this wonderful new expedition ship.
Click here to see more photos of the new Greg Mortimer