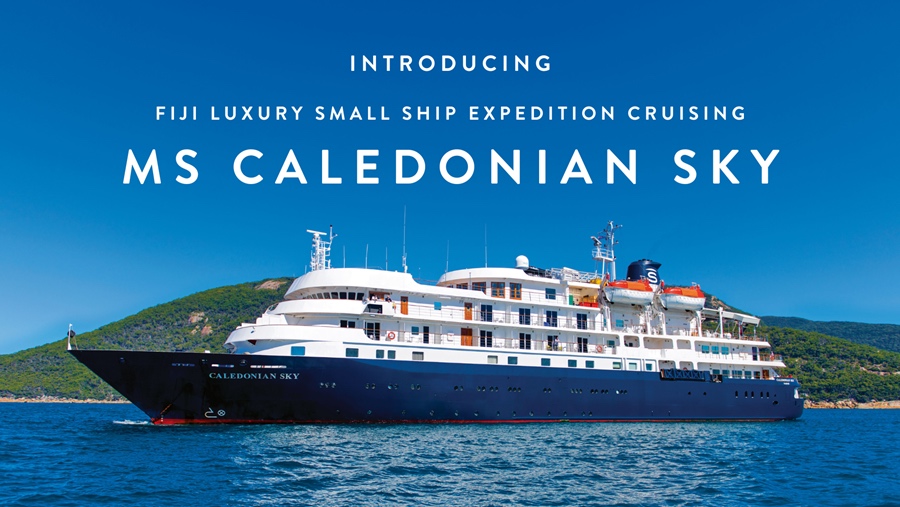 BOOK YOUR CALEDONIAN SKY CRUISE BY 30 SEPTEMBER 2023 AND RECEIVE A FREE CABIN UPGRADE!
The islands of Fiji are ideally suited to small-ship expedition cruising, and November 2023 will mark a new era of luxury cruise experiences never before seen in Fiji. Captain Cook Cruises Fiji has announced that the 110-passenger MS Caledonian Sky will be replacing the legendary Reef Endeavour as their flagship, with the inaugural cruise set to depart from Nadi on 11 November 2023.
In addition to Captain Cook's classic, ever-popular, 3, 4 & 7 night Mamanuca & Yasawa Islands cruises, the new ship will allow an expanded focus on Discovery Cruises, which take travellers to far-flung and rarely-visited locations throughout the Fijian archipelago, such as the Lau group and Kadavu. Perhaps most exciting of all however, is the announcement that Caledonian Sky will undertake a series of 14-night Tongan and Samoan expeditions from Nadi. These new expeditions will showcase colourful reefs, pristine beaches, authentic island and cultural visits, and the opportunity to swim with whales during the whale migration in Tonga.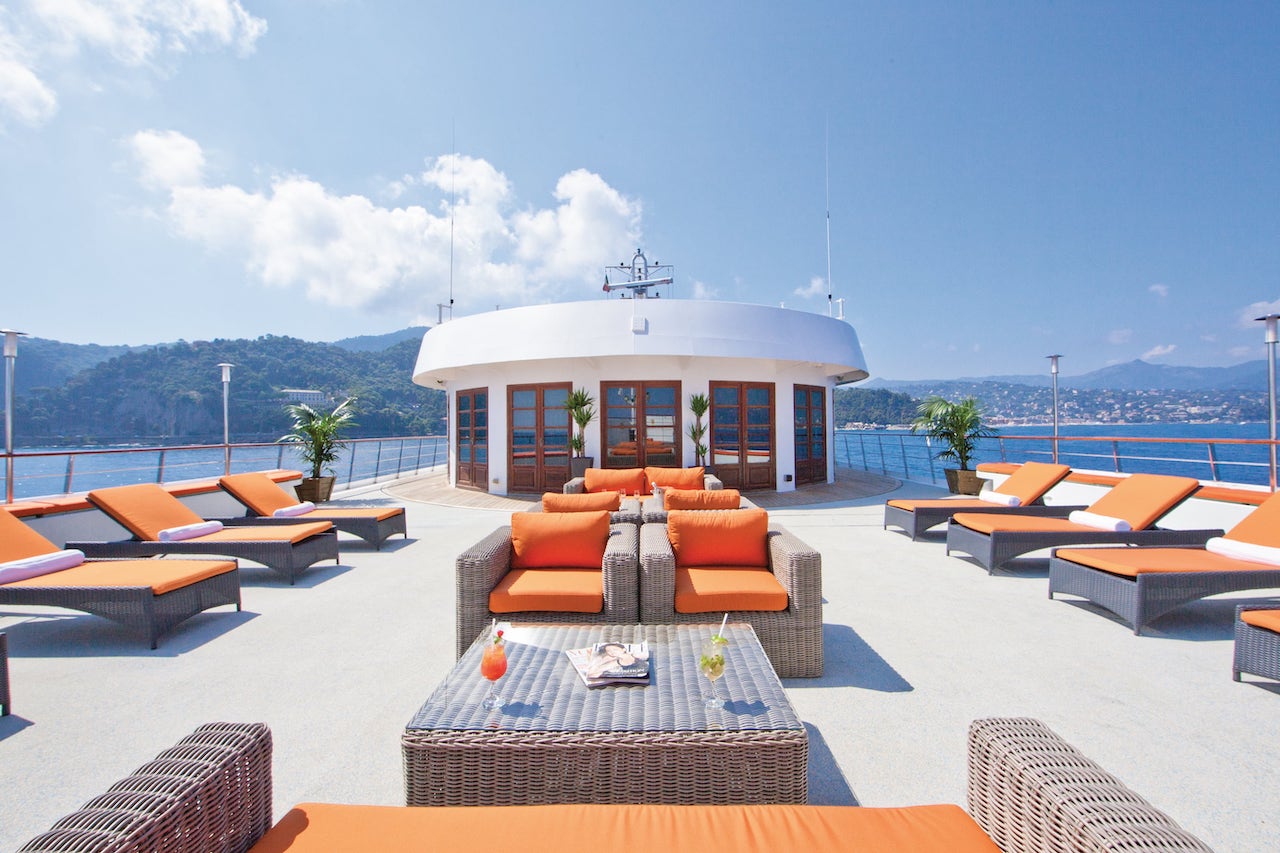 The name Caledonian Sky might be familiar to expedition cruising aficionados, the ship having previously operated for Noble Caledonia and Australia's APT in the Kimberley region of Western Australia. She is tailor-made for the adventurous traveller, offering sophisticated surrounds and spacious suites, with a capacity of just 110 passengers. Travellers will be able to dine al fresco or in the dining room. There are two elegant lounges to choose from as well as a panoramic Sky Deck.
All suites offer ocean views or balconies and are spread over four decks. Features include a sitting room area and en suite bathroom. There's also walk-in or spacious wardrobes, dressing table with large mirror and stool or desk, a mini-fridge, flatscreen television, programmable electronic safe, hairdryer, assorted toiletries, air-conditioning and heating, bottled water, dressing gowns and slippers.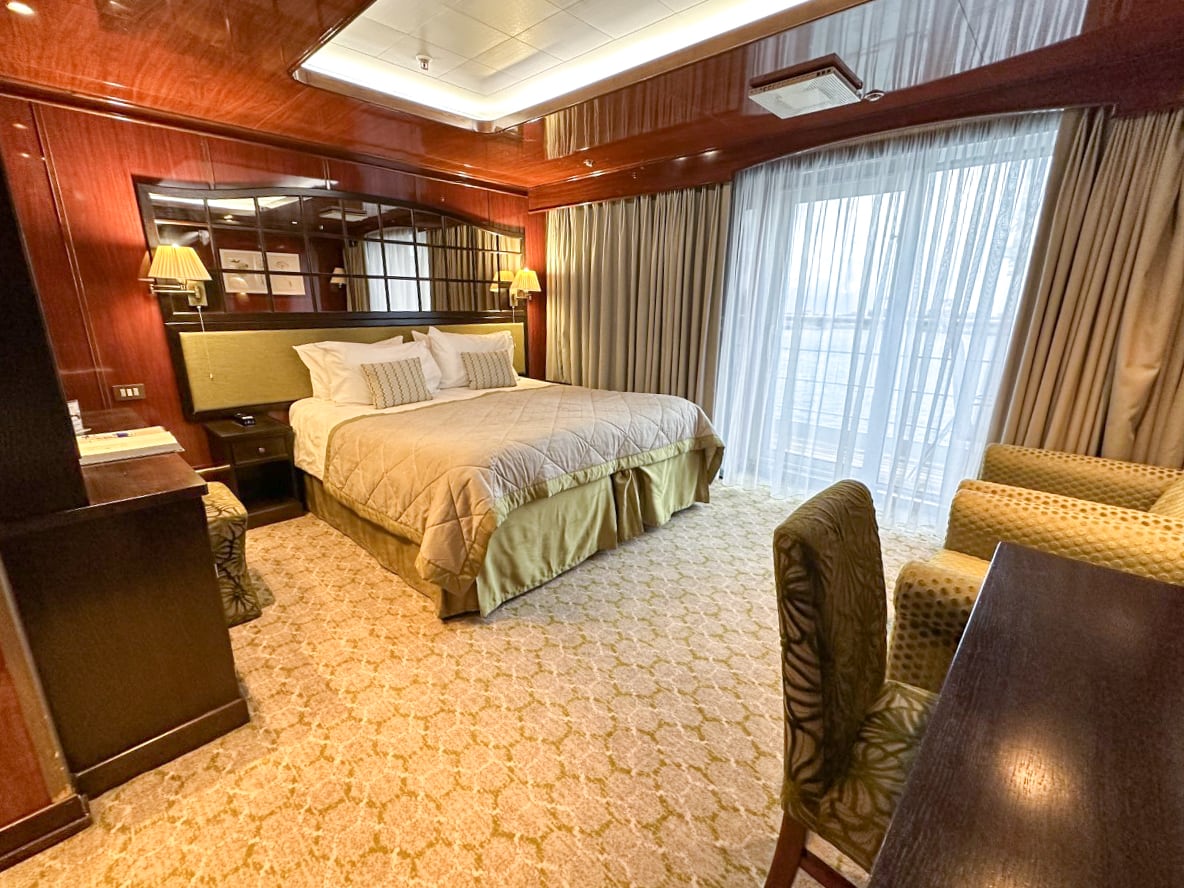 With the introduction of Caledonian Sky, Captain Cook Cruises is also ramping up the expedition experience. In addition to the ten inflatable Zodicas that allow access to even the most remote villages and islands, Caledonian Sky will be equipped with kayaks, stand-up paddleboards and a Padi SCUBA diving department.
There will also be an expanded team of marine biologists and cultural experts onboard all cruises, providing personalised guiding and lectures to enhance the expedition experience. They will provide you with a deeper experience and understanding of the cultures of Fiji and the Pacific as well as its rich marine life and ecosystems.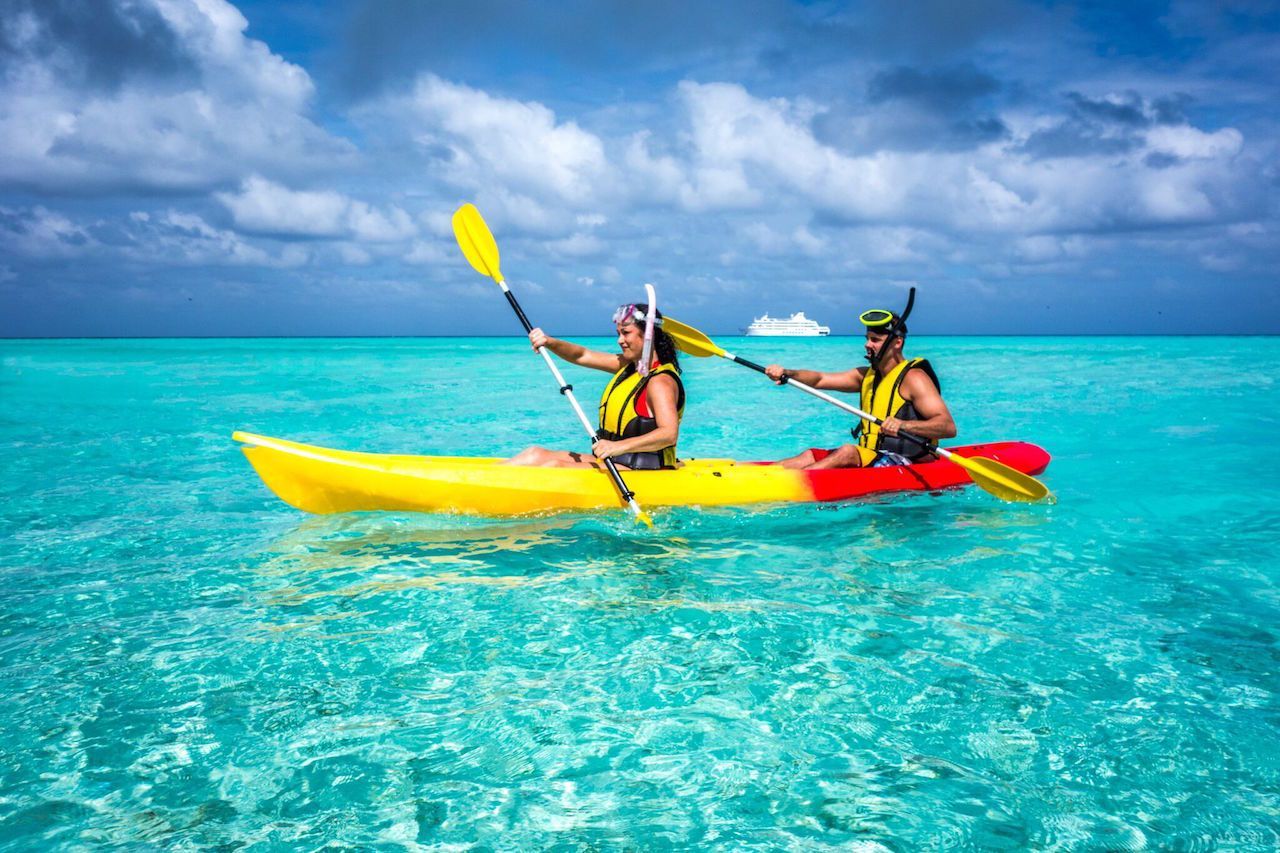 Caledonian Sky Fiji Itineraries
Choose from a number of small ship itineraries throughout Fiji.
For those short of time, 3 , 4 & 7 night expeditions depart Nadi for the Yasawa & Mamanuca Island groups, while longer Discovery cruises visit Fiji's Remote North and the rarely-visited Lau & Kadavu island groups.
Caledonian Sky Tonga & Fiji Itineraries
Itineraries for the new 14-night Tongan and Samoan expedition cruises, departing from and returning to Nadi, are being finalised at the time of writing and will be released shortly.
To be one of the first to find out about these new itineraries as soon as they are released, keep an eye on our website or sign up to our newsletter at the bottom of this page.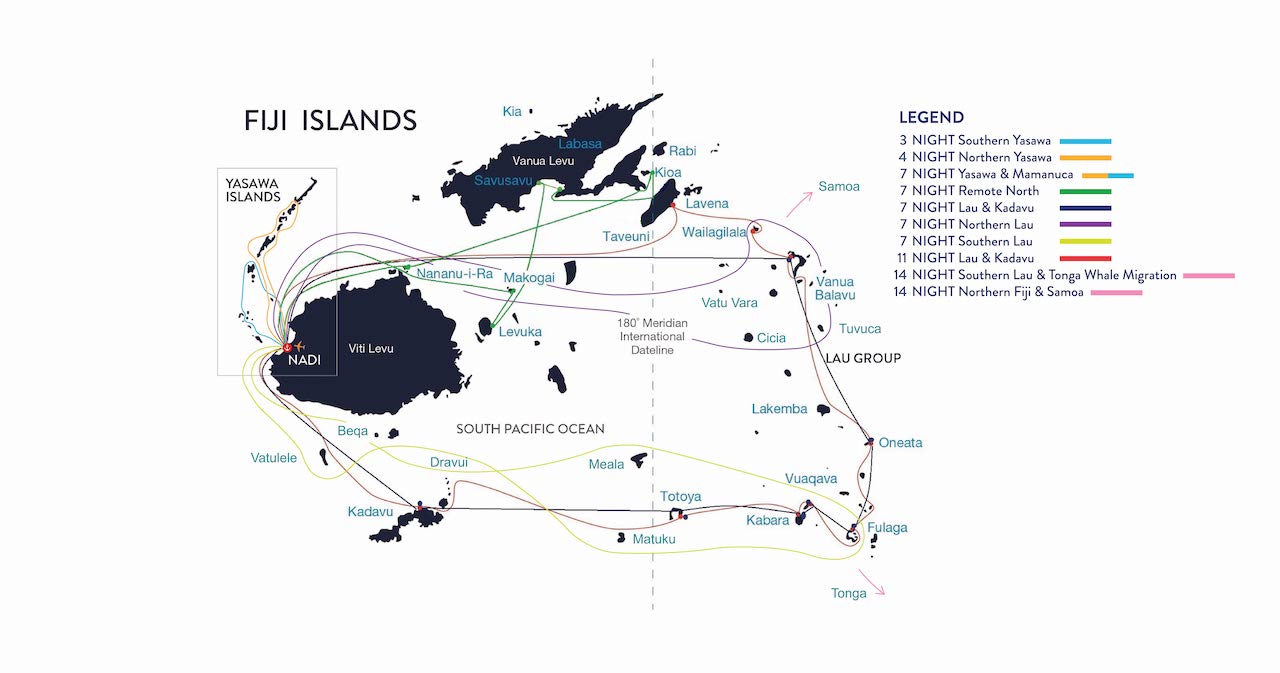 Don't Miss Your Last Opportunity to Cruise aboard Reef Endeavour
After many years cruising the waters of Fiji, it's sad to farewell Reef Endeavour. Her cruises are always filled with the Bula spirit and she has allowed tens of thousands of travellers to explore some of the most remote parts of planet.
Reef Endeavour will make her final cruise of the beautiful Fiji Islands on the 4th of November 2023, and it's not too late to secure your place on one of her final journeys.
To find out more about Caledonian Sky's range of itineraries, or to book your expedition, call the team at Expedition Cruise Specialists today on 1800 90 20 80 or email us.