CORAL DISCOVERER REFURBISHED AHEAD OF 2023 KIMBERLEY SEASON
With the 2023 Kimberley Cruising season set to commence in April, recent heavy rains across the region are sure to result in a bumper waterfall season for those lucky enough to cruise in the first half of the season.
One of our favourite expedition ships, the 72-passenger Coral Discoverer, commences her 2023 Kimberley schedule on 04 April, and guests boarding her in Darwin can look forward to several cosmetic enhancements and upgrades that were put in place during the ship's recent maintenance period during December 2022.
As is the case with entire Coral Expeditions fleet, Coral Discoverer undergoes regular refurbishment, and this year's out-of-water maintenance allowed for the following works to be completed, ensuring the ship is looking completely revitalised for guests lucky enough to be joining her in the Kimberley in 2023:
· New panoramic windows adorning the dining room and bridge deck lounge
· New upholstery including dining room chairs and a reupholstered lounge in the bridge
· New outdoor furnishings, including sun lounge cushions
· The commencement of replacing bathroom fittings in all staterooms (ongoing).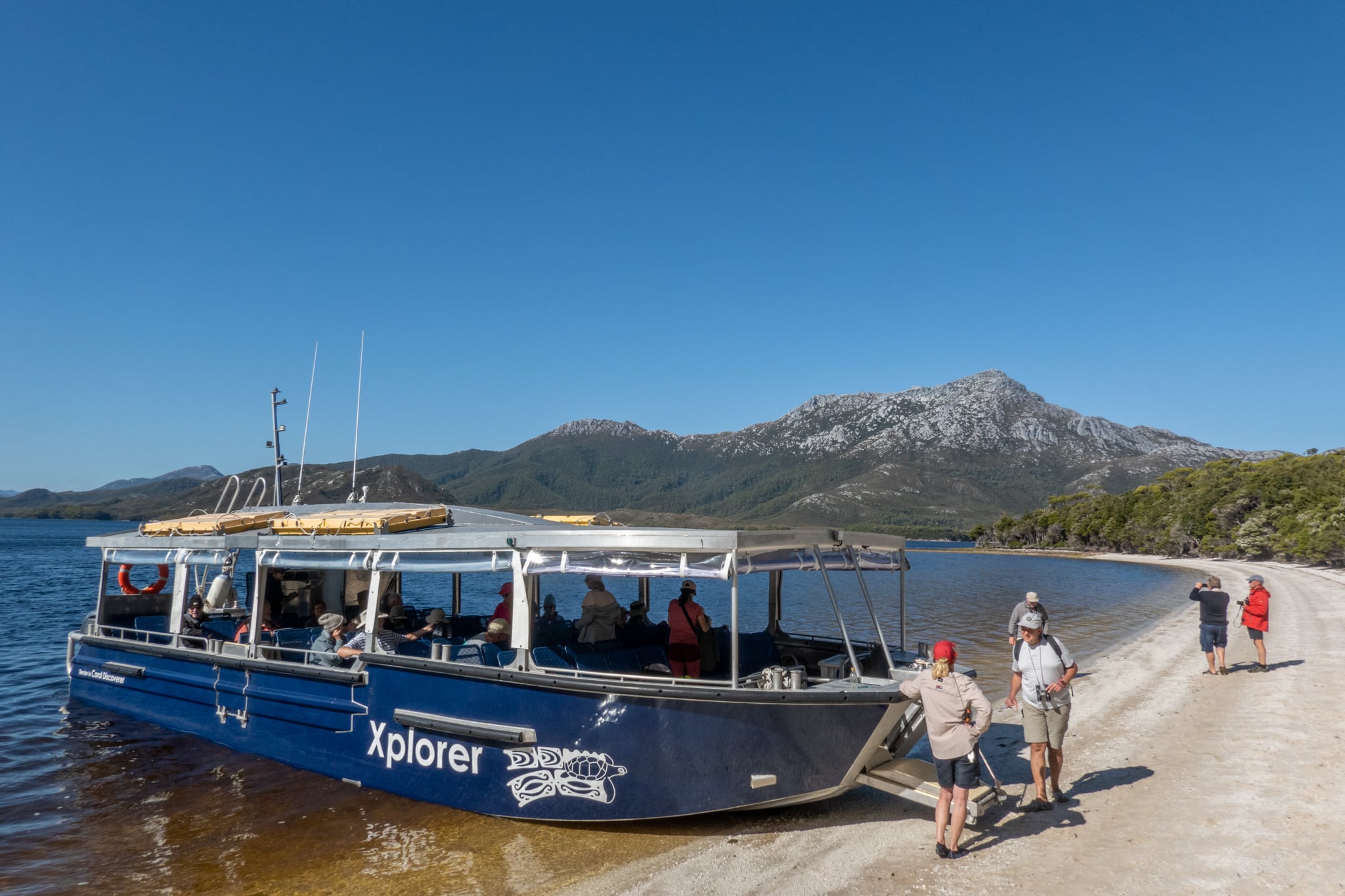 Anyone who has travelled with Coral Expeditions in the past will appreciate their unique Xplorer excursion tenders, which allow expeditioners to access hard-to-reach locations normally only accessible to the smallest of ships. So, during these most recent works, the expedition team aboard Coral Discoverer were excited to receive a brand new Xplorer, which is slightly wider and longer than the previous model, allowing for an even more comfortable expedition experience. Updated features aboard the new Xplorer include a 'shore connection' that allows the tender's batteries to be recharged while she is stowed on the hydraulic platform, and state-of-the-art 300 horse powered outboard engines providing even greater performance and reliability.
SAVE UP TO $500 PER PERSON ON REMAINING 2023 KIMBERLEY BERTHS PLUS RECEIVE FREE ONBOARD INTERNET
With heavy rains throughout the Kimberley over recent weeks, 2023 is shaping up as an unforgettable time to experience the big waterfalls of the Kimberley for yourself. And, as you'll be cruising with Coral Expeditions you won't have to deal with any road closures due to the floods as you make your way up the coast!
There's still a number of cabins available for you to explore the Kimberley Coast across the 2023 season aboard Coral Expeditions' fleet of small ships, the intimate 72-passenger Coral Discoverer and state-of-the-art sister ships Coral Adventurer and Geographer.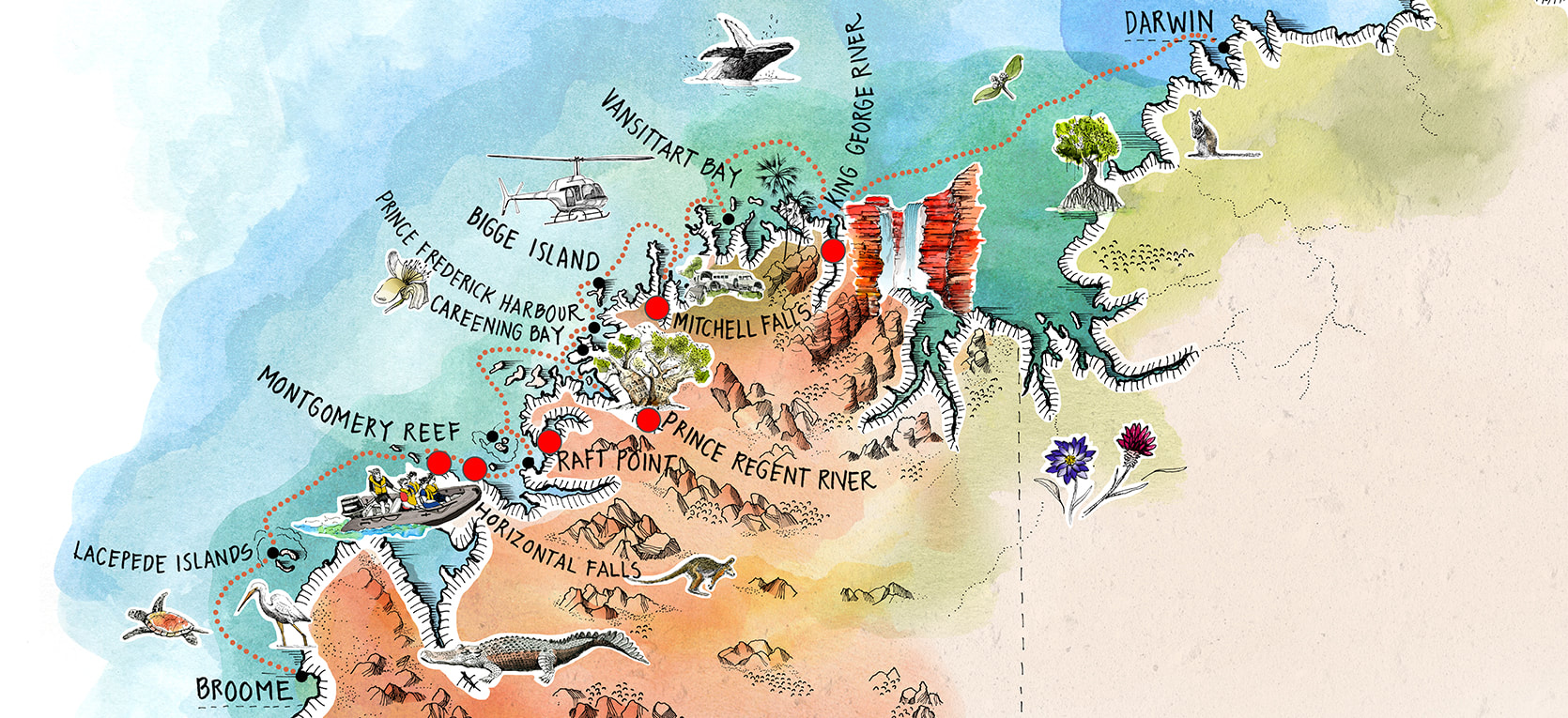 And, for new 2023 Kimberley bookings made between 10 February and 30 June 2023 only (or until sold out), you can take advantage of saving of $500 per person off regular cruise fares, plus receive complimentary onboard internet access (up to 4GB) to allow you to keep in contact with friends and family at home while you cruise.
The special offer is available on both 10- and 12-night Kimberley cruises departing in 2023 aboard all three Coral Expeditions small ships.
See more about the Coral Expeditions fleet:
Coral Discoverer – intimate small ship cruising (72 expeditioners)
Coral Adventurer – A state-of-the-art small ship (120 expeditioners)
Coral Geographer – Sister-ship to Coral Adventurer (120 expeditioners)
Contact the expert team at Expedition Cruise Specialists today on 1800 90 20 80 to secure your 2023 Kimberley Cruise or email [email protected].
This special offer is valid for new bookings only made between 10 February and 30 June 2023, or until sold out. The offer is not combinable with any other promotion or discount.