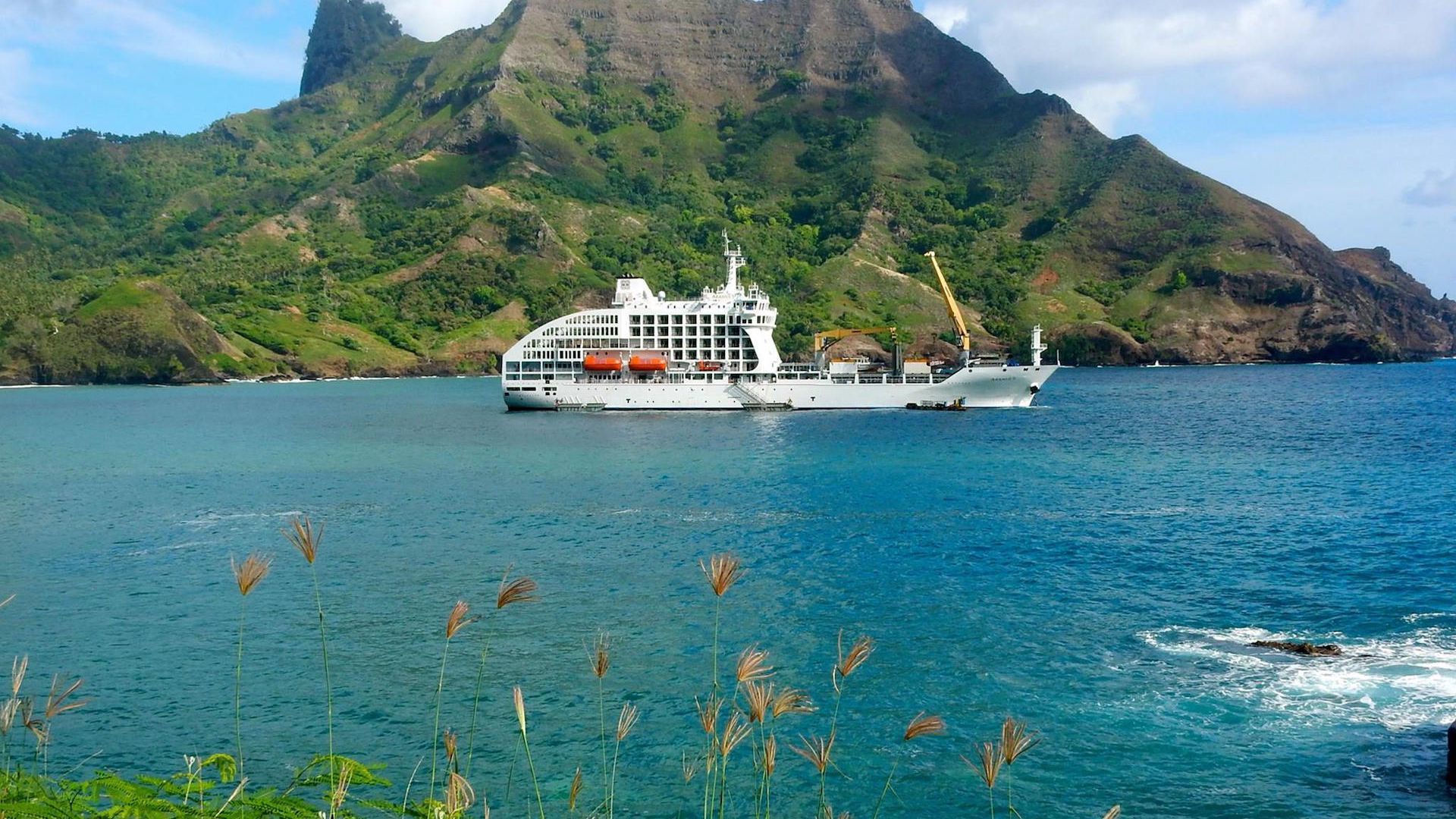 For over 30 years Aranui Cruises has been showcasing the South Pacific to eager explorers aboard ships that uniquely combine passenger cruises with freight and cargo delivery services.
Originally founded in 1954, the Aranui ships have been plying the waters of French Polynesia for over six decades. For the first 30 or so years of the company's existence they operated primarily a regular cargo delivery service between Tahiti and the Tuamotu and Gambier Archipelagos, supplying and facilitating trade between the islands. It wasn't until 1984 that the Aranui 1 was converted to accommodate the first passengers on her cargo routes, and by the time Aranui 5 was launched in 2016 the dual purpose of the Aranui ships was clearly cemented.
Today, Aranui 5's classic 13-day Marquesas Islands cruise visits nine islands across three striking and distinct French Polynesian archipelagos - the Marquesas, Tuamotus and Society Islands - showing off some of the most naturally beautiful and untouched islands in the world, all with the comfort and ease of cruising.
The classic itinerary includes Bora Bora and its famed blue lagoon, plus Nuka Hiva, Ua Pou, Ua Huka, Tahuata, Hiva Oa and Fatu Hiva in the remote Marquesas; and the Tuamotu ports of Rangiroa and Fakarava with picturesque white sandy beaches.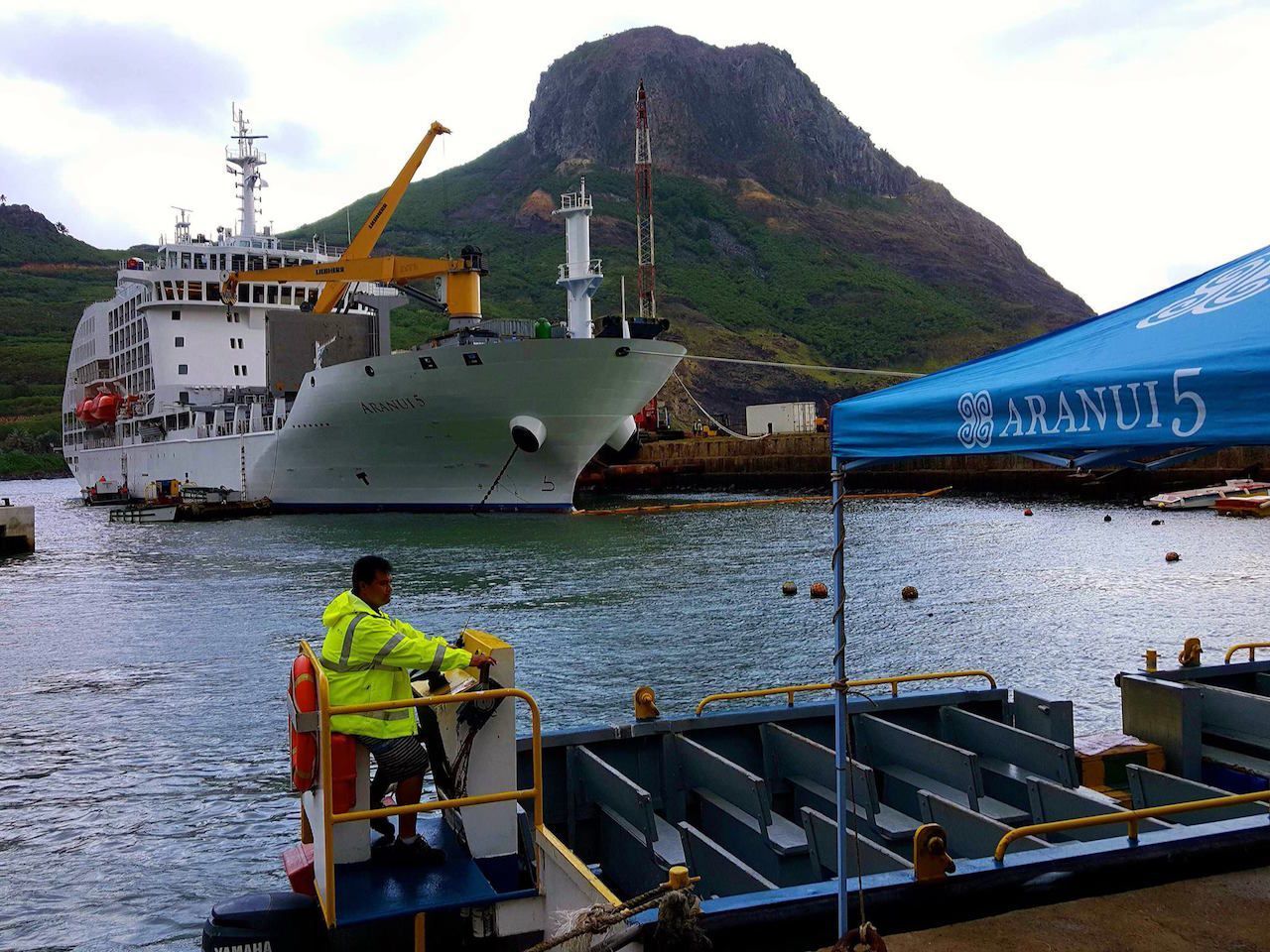 In these rarely-visited islands the arrival of the Aranui 5 is met with great enthusiasm by the community, locals gathering at the wharf hours in advance to eagerly await the latest deliveries. But it's not a one-way trade for the islanders, before Aranui 5 sets off for her next port the community's wares are loaded aboard bound for Papeete and beyond; copra, citrus fruit, fish and barrels of noni being popular exports.
While the freighter is in port dispensing freight, her human cargo disembarks to explore a range of included excursions such as hikes, 4WD tours, visits to archaeological sites and a picnic on a secluded beach in Bora Bora.
There are 18 departures of the classic Marquesas Islands voyage scheduled for 2021 (operating year-round) with prices starting at $4,377 per person in a four-person dormitory, or $8,209 per person, twin share in a stylish Deluxe Stateroom with private balcony.
It's also worth mentioning that the Marquesas Islands voyage departing on 16 December 2021 features an extended visit to Fatu Hiva as it coincides with the famed Marquesas Arts Festival.
While the Marquesas Islands itinerary remains incredibly popular, over recent years Aranui has been keen to expand their sights, opening up new expedition routes on their aptly-named Discovery Voyages.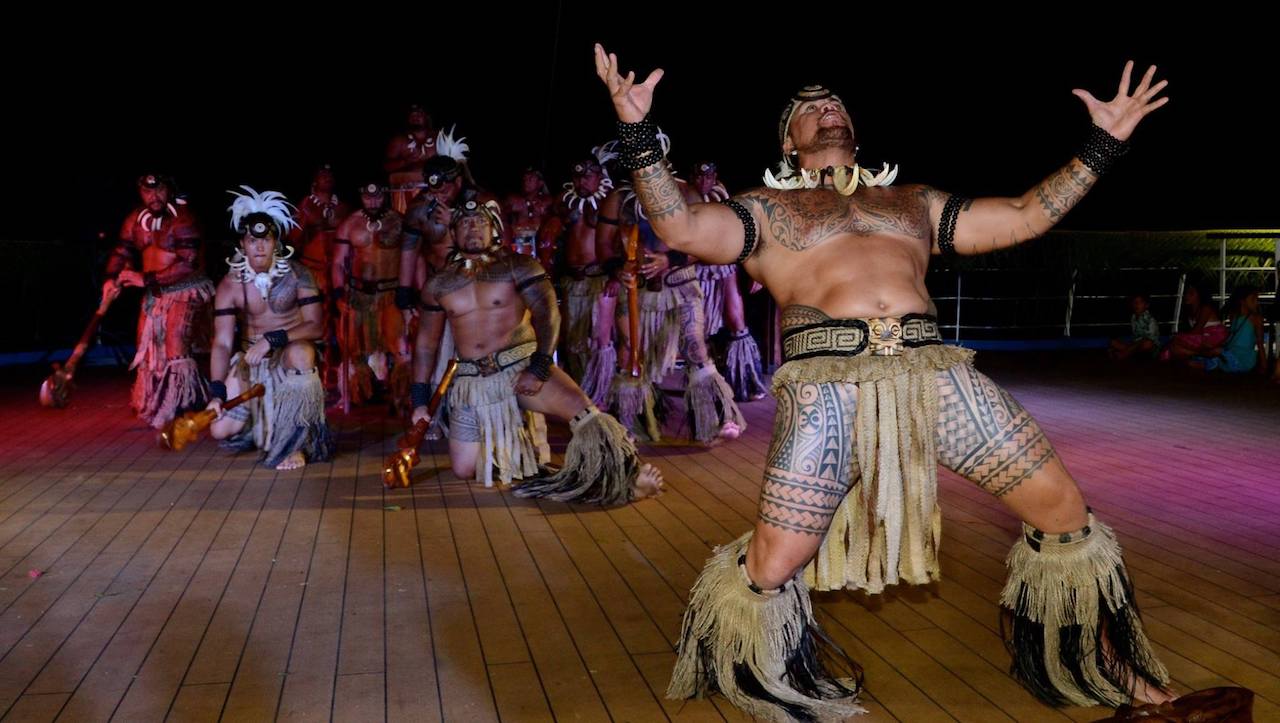 The first of these new itineraries was the popular Pitcairn Island Discovery Voyage, first launched in 2019 (and sold out immediately – as it did for the 2020) and we have received confirmation that it will return in January 2021. With an expanded itinerary that departs Papeete via the Tuamotu and Gambier Islands to Pitcairn and includes an overnight stay at Adamstown as well as a visit to Oneo Island, this annual cruise will again sell out very quickly.
Given the success of the Pitcairn cruise, 2021 sees two new exciting Discovery Voyages having their maiden sailings.
The first of the new Discovery Voyages departs on 8 May 2021 and focuses on the Tuamotu and Society Islands, with visits to Rangiroa, Fakarava and Makatea in the Tuamotus and the Society Islands' Raiatea, Tahaa, Maupiti, Huahine, Moorea and Bora Bora.
The second is slated for 04 September 2021 and ventures from Papeete to the Cook Islands, with port calls scheduled for Rarotonga and Aitutaki. On the return journey guests will have the opportunity to explore the Austral Islands, the southernmost-archipelago in French Polynesia. A highlight of the time in the Australs will be Rurutu, where humpback whales come to reproduce between July and October.
Aranui Cruises has a loyal following right around the world, and with just over 100 cabins available on each cruise you do need to get in early to be guaranteed a berth, particularly for the maiden Discovery Voyages. So why not give one of Expedition Cruise Specialists' South Pacific experts a call today on 1800 90 20 80 to lock in your place!
Discover the Aranui 5 and her 2021 itineraries