Australia's leading polar expedition cruise operator Aurora Expeditions has this week announced the 2020/21 Antarctic and Arctic cruise schedules for their new state-of-the-art expedition ship the Greg Mortimer.
A highlight of the announcement was more detail about their once-in-a-lifetime 22 day 'Solar Eclipse in Antarctica' expedition which will depart Ushuaia in Argentina on 24 November 2021. Although total solar eclipses occur somewhere around the world every 12 - 24 months, it is indeed a very special opportunity to experience one over the white continent on a cruise that also calls in at the wildlife-haven that is South Georgia and the Falkland Islands.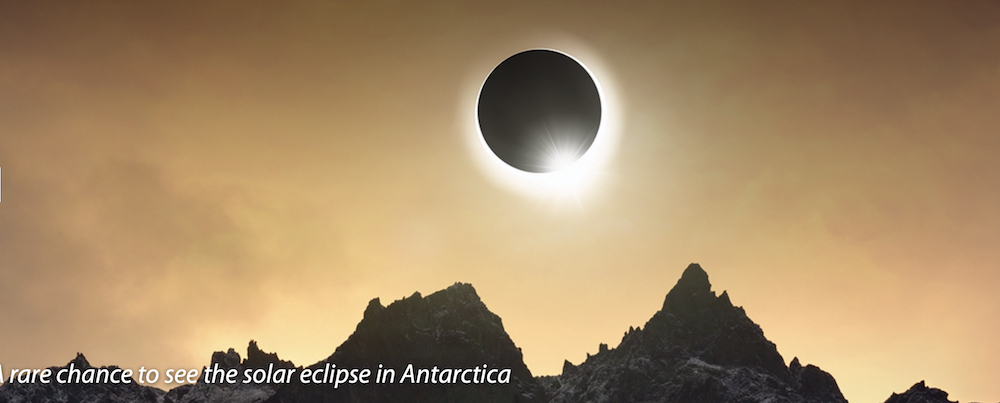 Departing from Ushuaia in Argentina, the Greg Mortimer will cross the famed Drake Passage, putting her unique X-Bow design to good use (the innovative bow design promises to reduce up and down movement and 'roll' in rough seas). On arrival at the peninsula guests will enjoy time to land on the ice, calling at sites including Lemaire Channel and 'Kodak Alley' and having close up encounters with Gentoo Penguins.
From the peninsula, the ship will get into position at the centreline of the eclipse in the northern Weddell Sea, where up to four minutes of totality is expected during the eclipse on the morning of 04 December 2021. Details of the eclipse,courtesy of NASA, are as follows: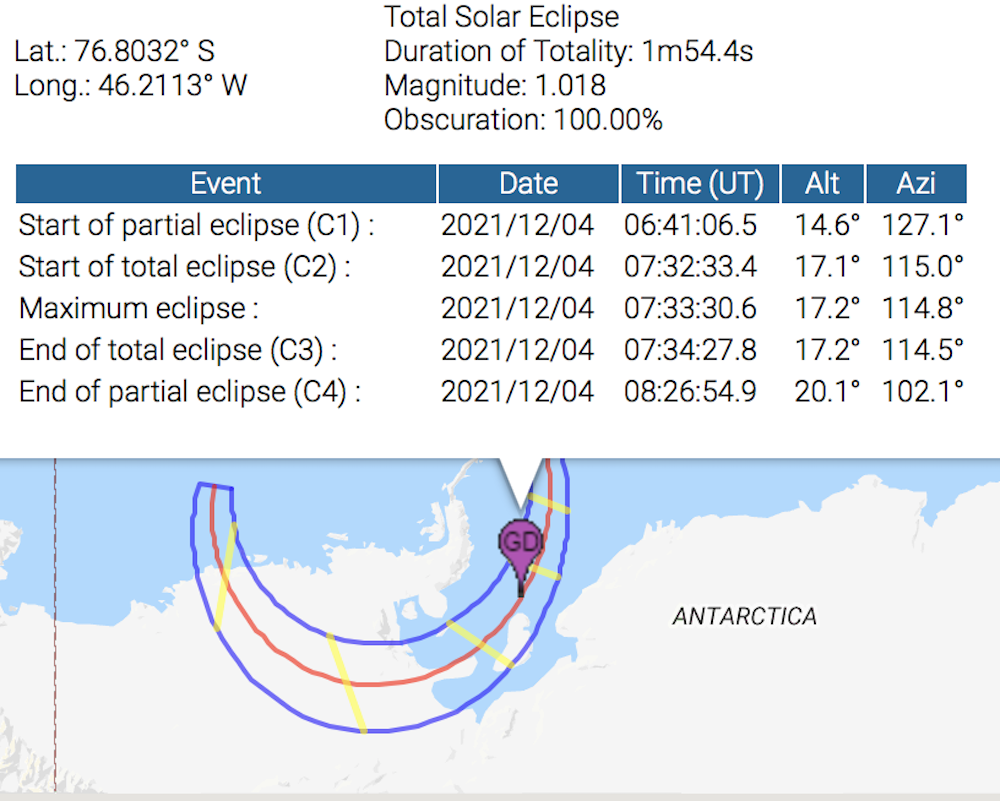 The next stop on the voyage will be four full days spent exploring the iconic South Georgia islands. South Georgia is renowned for incredible wildlife experiences, including Salisbury Plains, home to one of the largest King Penguin populations at over 100,000 pairs. There's also the opportunity to pay respects at the grave of legendary polar explorer Ernest Shackleton and Godthul, replete with its bleached whale bones, colonies of fur seals and penguins just 'hanging about'.
The Falkland Islands mark the final stop of the voyage, before the expedition wraps up back in Ushuaia on 15 December 2021.
See the full itinerary here: https://www.expeditioncruisespecialists.com/destinations/antarctica/antarctica-eclipse-aurora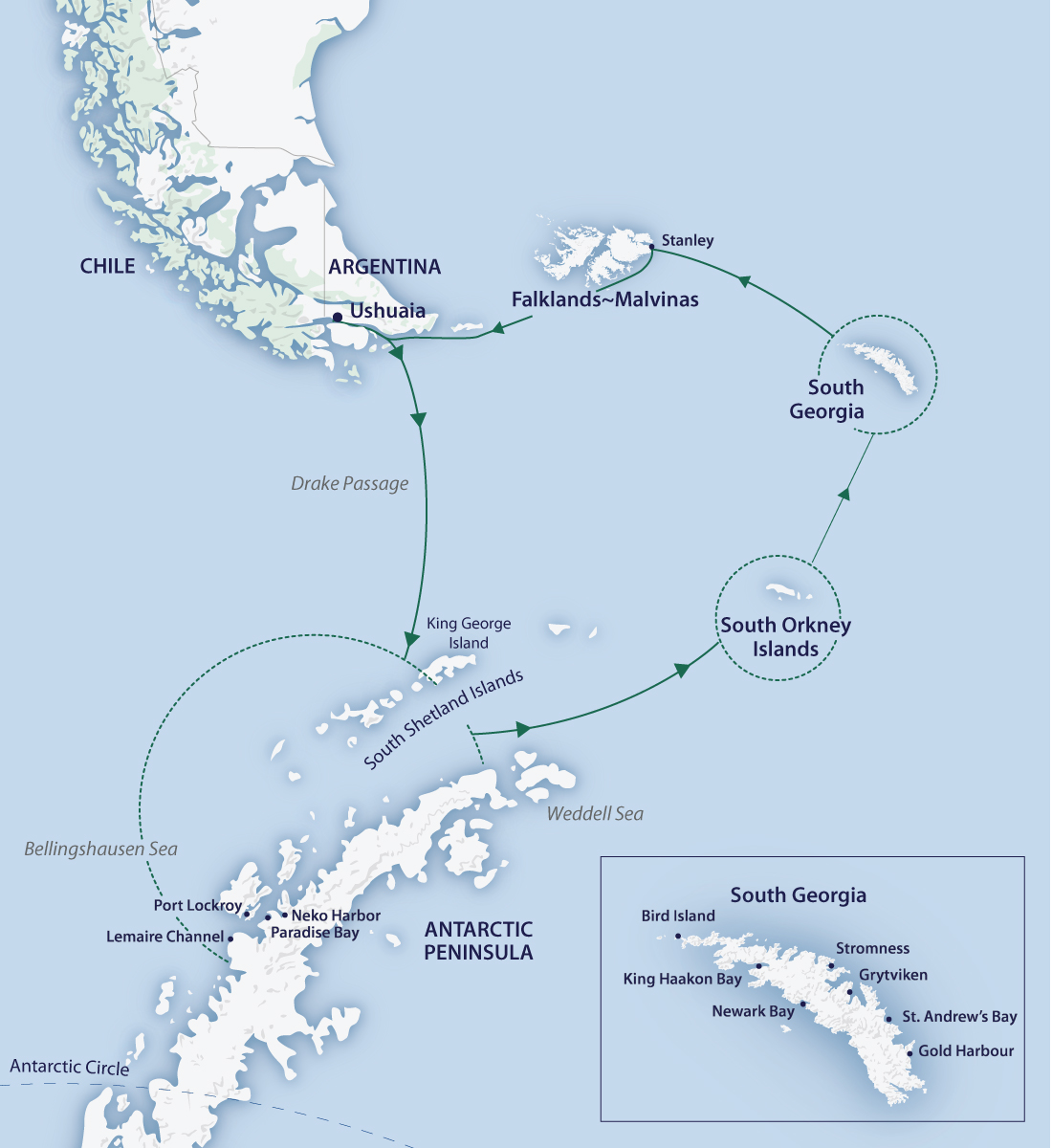 About the Greg Mortimer
Launching in October 2019, the 104-metre Greg Mortimer is Aurora Expeditions' first purpose-built expedition vessel. Most striking is her unique X-Bow design, a feature said to ensure even the most fearsome crossings (such as the Drake Passage) can be made in relative comfort.
On the inside, travellers will savour all of the comforts of home, include spacious staterooms, all with private en suite, and many with private balcony. There's also an open seat dining room that accommodates all guests in one sitting, and a top deck bar / lecture room to sit back and enjoy panoramic views.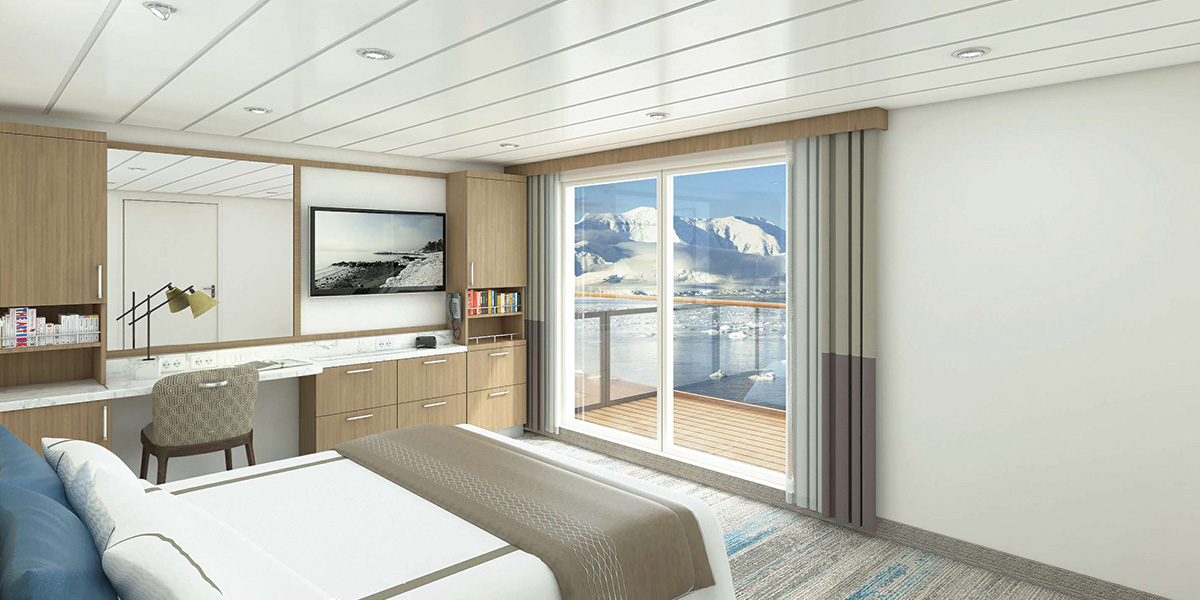 Experiences expeditioners will appreciate the dedicated mudroom (with individual lockers for all travellers) and innovative hydraulic viewing platforms which slide out from the side of the ship allowing up-close experiences with passing whales and icebergs.
Prices for the 22 day 'Solar Eclipse in Antarctic' voyage start at USD 23,700 per person in a triple share stateroom through to USD 29,600 per person in a twin share Balcony Stateroom and USD 51,200 per person (twin share) in the Captain's Suite – which we should point out is not actually sharing with the Captain! And, when you book before 31 March 2019 there's also some great Earlybird Savings on offer – call us for details today.
See more about the Greg Mortimer at: https://www.expeditioncruisespecialists.com/ships/greg-mortimer-aurora
Limited to no more than 120 expeditioners aboard the new Greg Mortimer, this unique journey is sure to sell quickly. For more information contact our Antarctica Cruise Specialists today on 1800 90 20 80 or send us an email for pricing and availability.
Click here to read about three more great Antarctica Eclipse cruises aboard the new Hondius, Ortelius and Plancius.