Expedition Cruises in the Kimberley
Seven Icons of the Kimberley YOU simply must visit!
What's the best time of year to cruise the Kimberley Coast?
11 DAY EXPEDITIONS FROM AUD 7,980 PER PERSON
No one knows Australia's Kimberley Coast better than the team at Expedition Cruise Specialists. An area three times the size of England, the Kimberley is home to just over 30,000 people. But, what it lacks in population it more than makes up for in scenery! Waterfalls of both the vertical and horizontal kind that defy belief, Montgomery Reef, the world's oldest indigenous art, an amazing array of
wildlife from rock wallabies to wedge-tail eagles, giant monitors to fearsome saltwater crocodiles, a Kimberley cruise has something to appeal to every expeditioner. Expedition cruising along the Kimberley coast is only possible during the dry season between late March and early October each year, when weather conditions are ideal.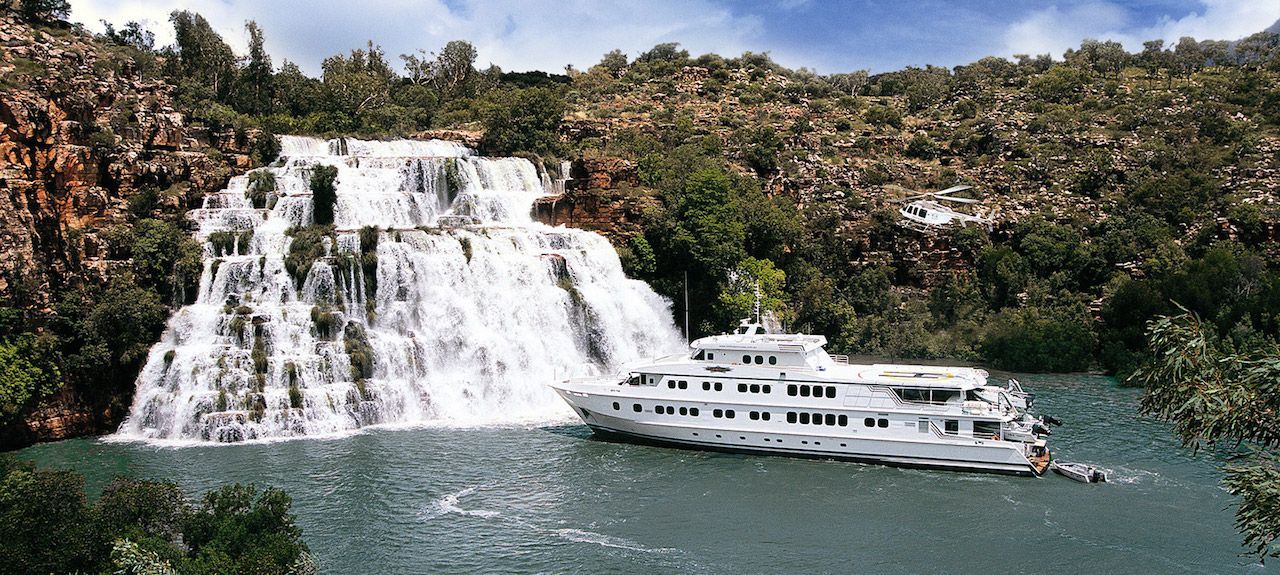 True North: Kimberley Ultimate
14 Days from AUD $20,995.00 Per Person
Itinerary: Broome to Wyndham & Reverse
Coral Expeditions I: Sacred Lands of the Kimberley
11 Days from AUD $7,980.00 Per Person
Itinerary: Broome to Darwin & Reverse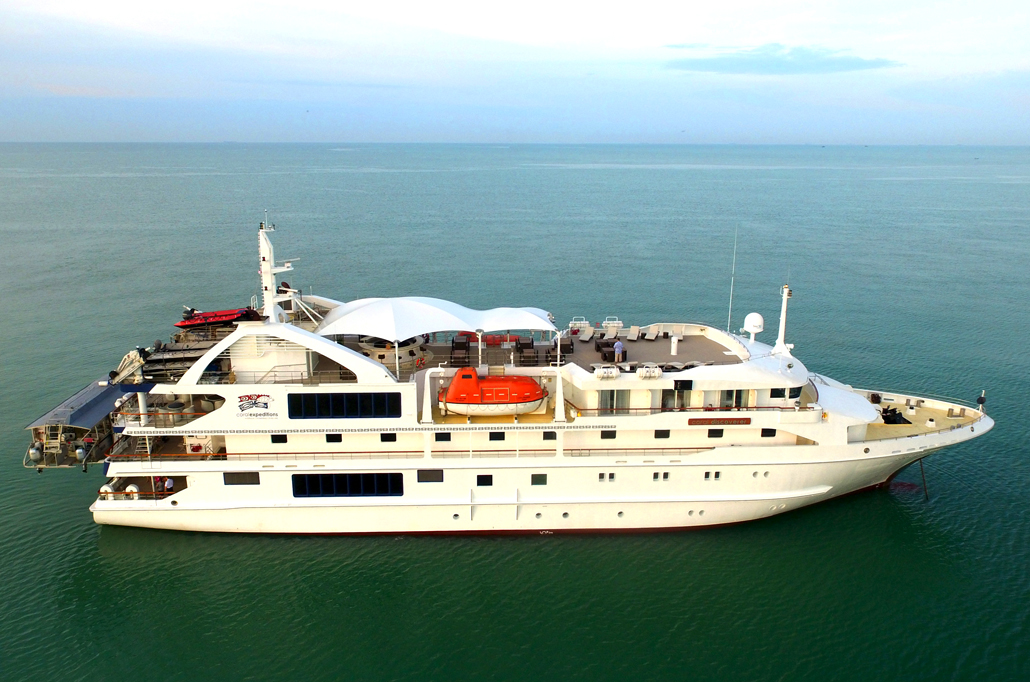 Coral Discoverer: Sacred Kimberley
11 Days from AUD $9,980.00 Per Person
Itinerary: Broome to Darwin & Reverse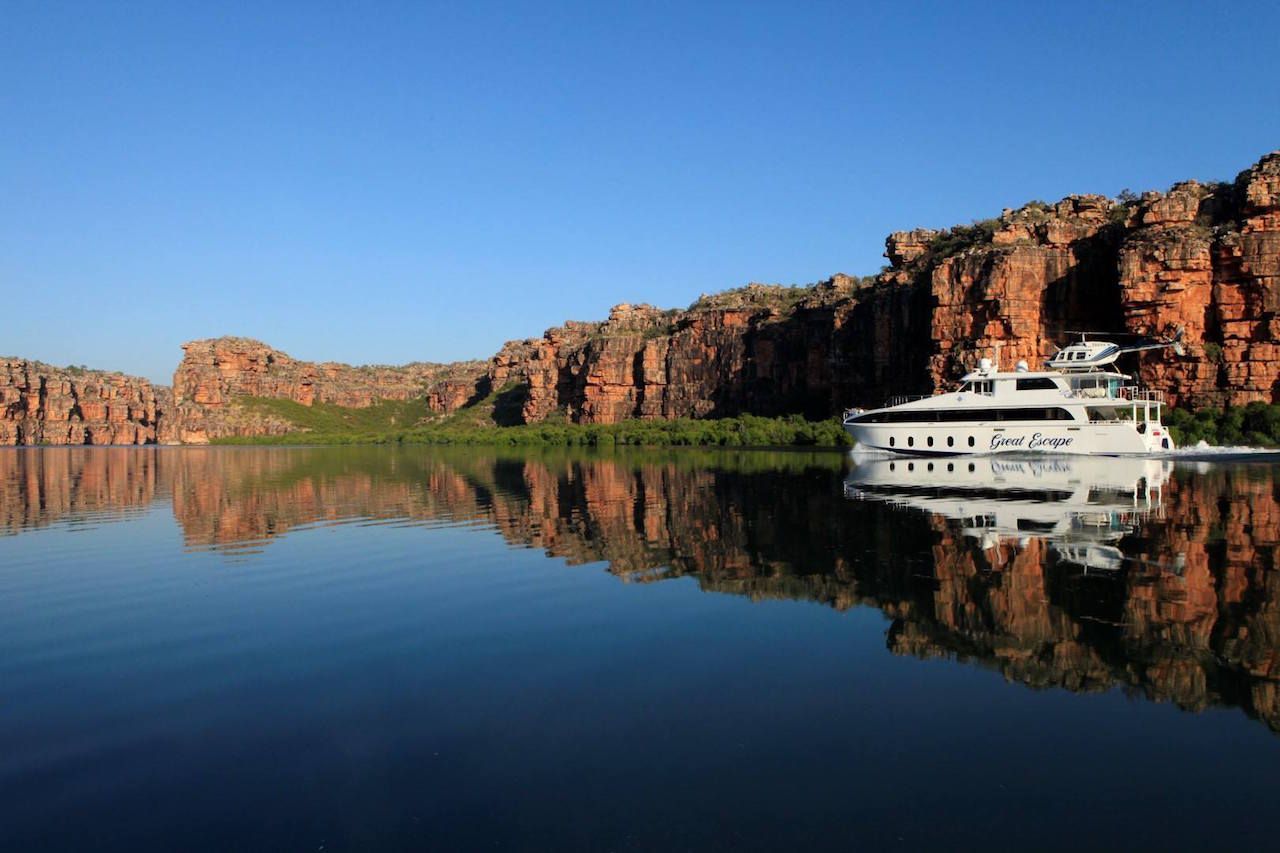 Great Escape: Kimberley Waterfall Safari
9 Days from AUD $13,360.00 Per Person
Itinerary: Broome to Broome
KIMBERLEY CRUISE HIGHLIGHTS:
Horizontal falls in talbot bay
Legendary naturalist and documentary-maker Sir David Attenborough describes the Horizontal Falls as 'one of the greatest natural wonders of the world' and we couldn't agree more! Located deep in Talbot Bay, massive tidal movements build up between cliffs and there can be a four-metre high waterfall between the bays.
Imagine being anchored 20 kilometres offshore, surrounded by endless blue waters, with just a speck of the far-off horizon in the distance. Then, try to imagine the tide turning and the sea levels dropping by ten metres to expose Australia's largest inshore reef system, Montgomery Reef. Covering 400 square kilometres, Montgomery Reef is truly Australia's greatest marine spectacle. You'll be amazed by the array of marine life, from sea turtles to sharks, manta rays, black tipped reef sharks and dugongs. Thousands of migratory wading birds keep watch for a tasty morsel as they circle overhead.After a few hours exploring the rivers and valleys of the reef system, the tide once again turns, concealing the reef. You would hardly believe what lay beneath if you hadn't seen it for yourself.
Mitchell Falls is perhaps the most photographed of all of the Kimberley's wonders. The waters of the mighty Mitchell River cascade over four tiers, with a total drop of over 80 metres. There are a number of other falls in the area well worth seeing, including Little Mertens and Big Mertens, but Mitchell Falls is the main drawcard.
After travelling twelve kilometres up the massive King George River, surrounded by towering sandstone escarpments on either side, the sheer volume of water flowing over these mighty falls creates a distant roar that grows in volume as you approach. On some expeditions the active can also join a challenging hike to the top of the falls for outstanding panoramas and photo opportunities.
The waterfall itself is around 40 metres tall, with the flow cascading down tiered rock formations. The falls are also spring fed, meaning water will be flowing year round. If you're feeling energetic, a hike to the freshwater pools above the falls for a dip is well worth the effort, but whatever you do, don't swim in the river below the falls! Back in 1987 American model Ginger Faye Meadows famously took the plunge from a private cruiser and was tragically taken by a monster saltwater 'croc'!
gwion gwion art (Bradshaw paintings)
Named after pastoralist Joseph Bradshaw, the first European to record this distinctive style of art work back in 1891, the origin of the Bradshaw Paintings is contentious. Dating back at least 20,000 years, some experts suggest that the paintings were drawn by the forefathers of the current local indigenous people, whilst others opine that the art has an Indonesian influence, and may have been produced by early traders. Whatever the origin, these luminous, ochre figures - often decorated with tassels and ornate head-dresses are a sight to behold.
GET EXPERT ADVICE & TIPS FROM THE KIMBERLEY CRUISE SPECIALISTS - FREECALL 1800 90 20 80
Here at Expedition Cruise Specialists, we know the Kimberley Coast...
In fact we pioneered the very first expedition cruises in this region
We've operated more than 500 expedition cruises on the Kimberley Coast
We're so much more than just another travel agency.
Knowledge, Experience, Value
We'll use our insider knowledge and many years of experience to ensure you travel on the ship that best suits your travel style
When you travel with Expedition Cruise Specialists you will always be getting a great price and the best value, with access to loyalty benefits
Our knowledge and experience adds extra value by ensuring you select the best trip for you.
So Much Choice
The team at Expedition Cruise Specialists knows exactly how to help you make the right decision
We've hand-picked the best ships operating in the Kimberley - ask us what sets our small ships apart from the rest.


Success Is In The Detail
You will speak with just one dedicated expedition specialist who will listen, discuss, co-ordinate and prepare your Kimberley expedition from start to finish. You will be able to reach your dedicated expedition specialist 24 hours a day.
Key Decisions
Firstly, our expedition specialists are experts in their field
Secondly, they might even tell you about some of the smaller, family-owned expedition ships that you may never have heard of
Finally, you can relax in the knowledge that we will only ever promote accredited vessels and cruise companies, who must at all times adhere to internationally-accepted operational and environmental guidelines and regulations.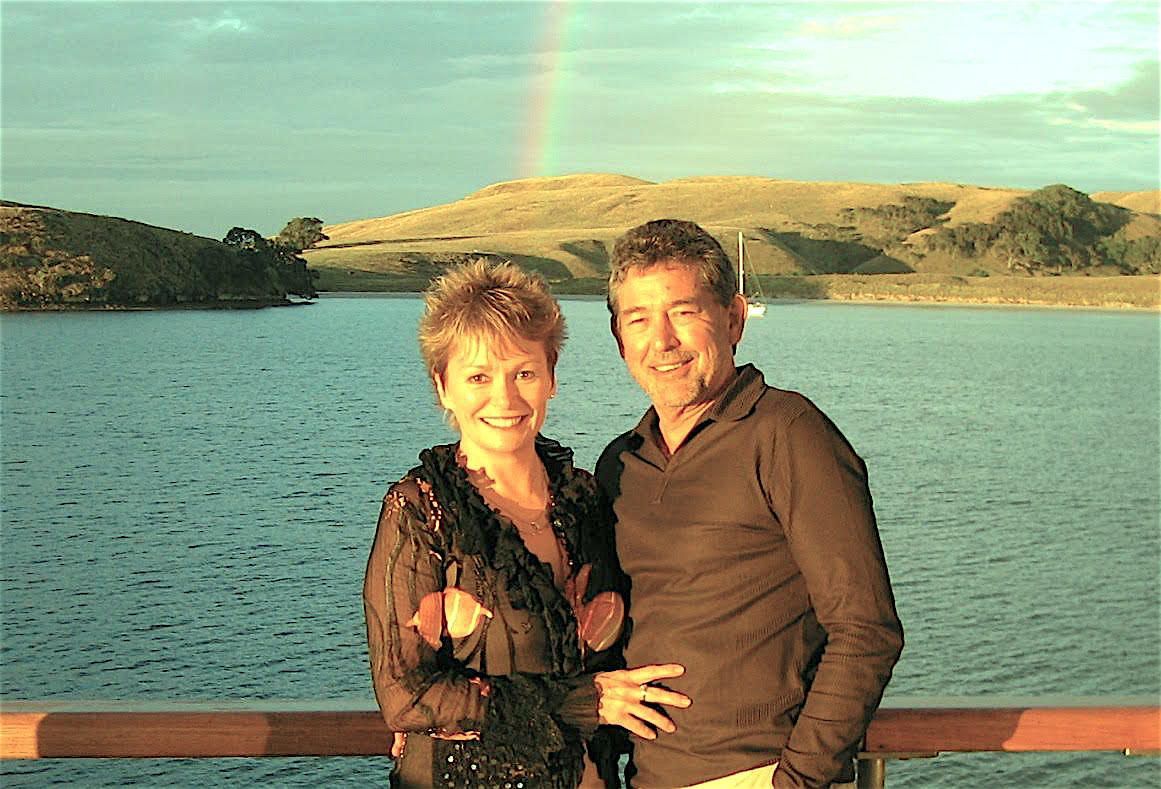 Vicki Briggs - Director & Founder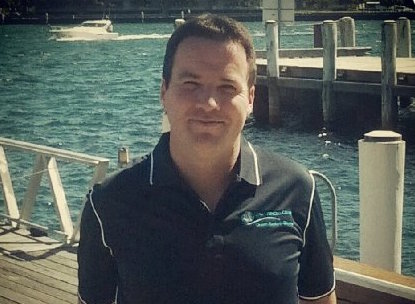 Andrew Castles - General Manager
* indicates required fields