Ship Overview
Operated by: True North
True North II provides an intimate experience for just 22 expeditioners on her Kimberley and Australian coastal voyages. Built in 1999, and refurbished early in 2023, True North II features a combined saloon / lounge, while the dining room offers a glamorous setting and the revered True North dining experience. Onboard, there's also a sundeck, outdoor bar deck and a dedicated sports deck.
All cabins aboard True North II feature a private en suite, with in-house entertainment and satellite telephones. Explorer Class staterooms and River Class cabins offer queen-size beds, while Ocean Class cabins feature roomy bunk-configured singles.
True North II is purpose-built to explore coastal areas including the upper reaches of shallow river systems – guests need only step out of their cabins to experience wilderness. But the adventure doesn't stop there. Five excursion tenders provide expeditioners with greater opportunity to do "what they want, when they want" and, to add yet another dimension to adventure, most itineraries feature an onboard helicopter, available to travellers at additional cost.
The crew of True North II are generally young Australians who create a truly authentic onboard experience. The crew are always very much part of onboard life - you may even feel as though they are having just as much fun as you are! That's because they are – every day is an adventure for the crew as well and you will not be able to resist their enthusiasm and passion.
Pricing on True North II generally represents a 25% saving when compared to the True North, and while True North will offer the superior level of onboard refinement, life onboard True North II will be very comfortable and stylish and more importantly, it will still be the same True North experience featuring unparalleled access to wilderness, multiple daily activities and, revered onboard dining.
Key Facts
Length
115 Feet / 35 Metres
Room Grades
SIZE:12m2 / 130sqftSLEEPS:2
Located on the Main Deck, the two exclusive Explorer Class staterooms feature a free standing queen bed and a twin basin en-suite. Cabin size is 12 square metres (129 square feet). Other features include large panoramic windows, in-cabin entertainment and desk space.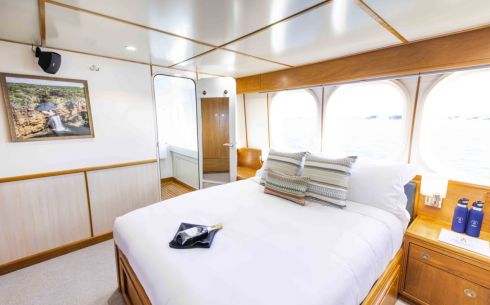 SIZE:7m2 / 75sqftSLEEPS:2
The six River Class cabins are spread across the Main and Lower decks. River Class cabins feature a queen bed and en-suite. Cabin size is 7 square metres (75 square feet). Other features include a large panoramic window or two port holes, in-cabin entertainment and option for pullman.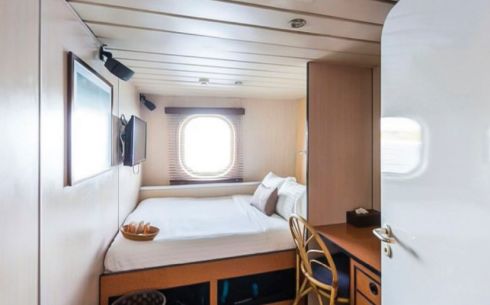 SIZE:6m2 / 60sqftSLEEPS:2
Located on the Lower Deck, the three Ocean Class cabins features roomy bunk configured singles and en suite. Cabin size is approximately 5.6 square metres (60 square feet). Other features include a large porthole.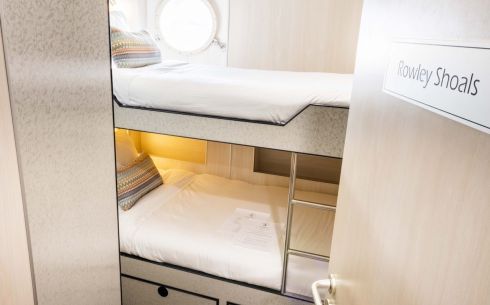 Dining
The platform for dining onboard the True North II is sustainable, organic and very Australian cuisine. The ship's menus are also destination inspired and feature the very best of locally sourced ingredients. Modern technique is used to showcase alongside more traditional method.
The galley delivers continuously evolving dishes drawing from an array of different cuisines to ensure that each dining experience is unique to every cruise.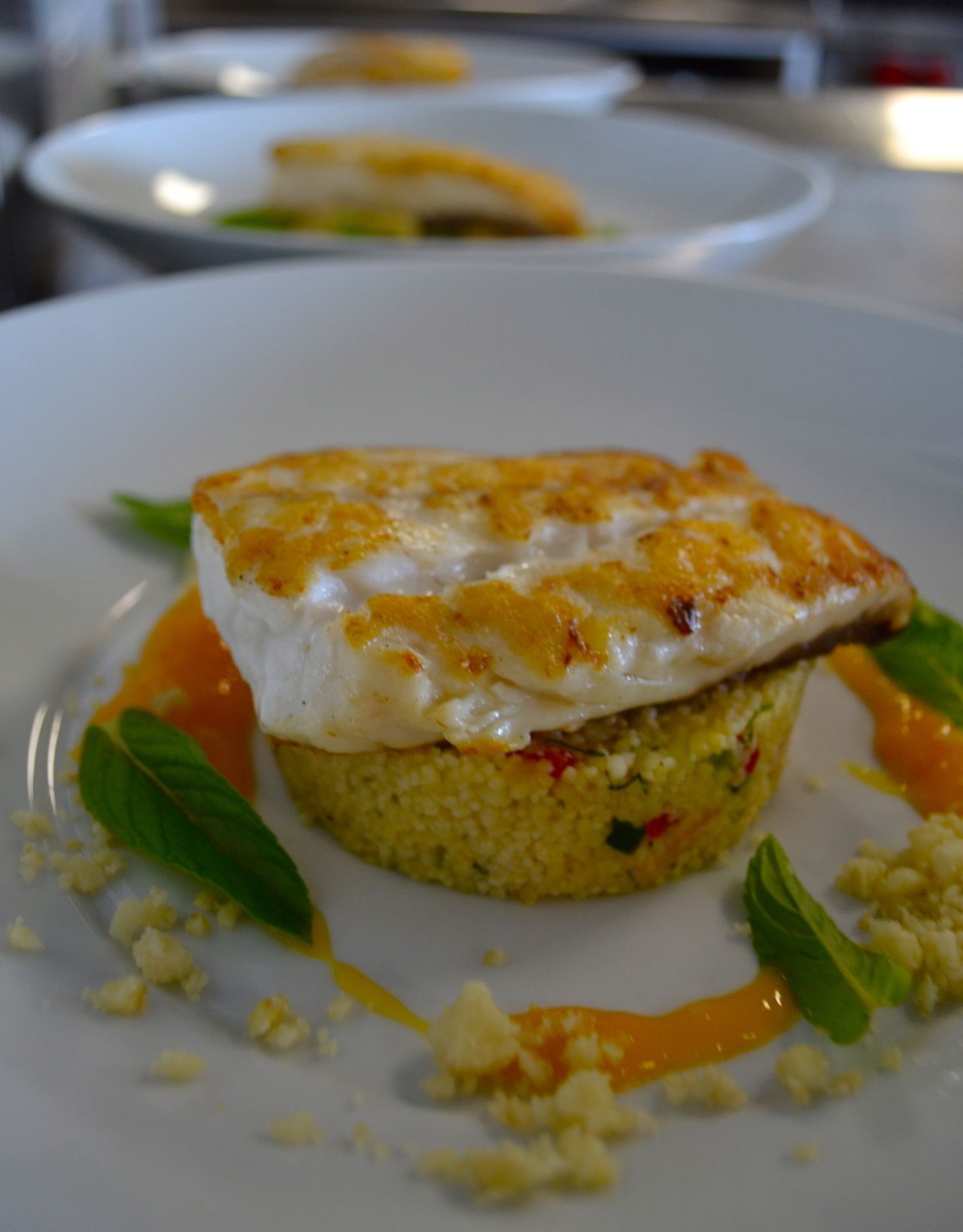 True North II Expeditions
'.